If you want to reach more customers and increase your phone sales, learn how to check your phone number reputation and avoid the spam flag.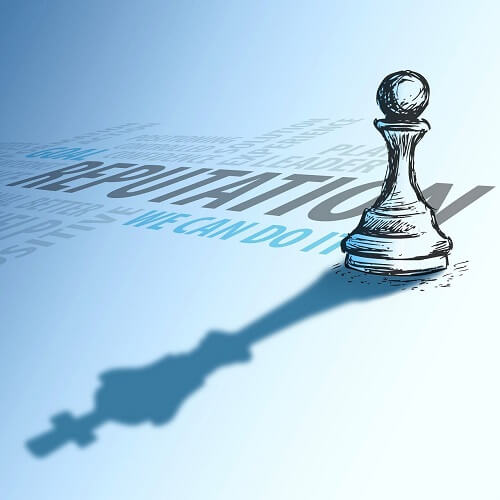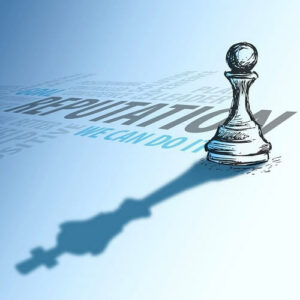 Need help managing and improving your online reputation?
60% of users say they don't trust people or businesses who receive negative comments or reviews
Phone number reputation management
Online reputation means the perception you have of a person or company.
Believe it or not, this concept is also applicable to telephone numbers.
Calls from large companies to individuals can damage the company's reputation and cause them to lose customers. The result is a decrease in revenue.
The new ReputationUP software protects your phone number reputation and prevents your phone calls from being flagged as spam.
The tool will be available, in all languages, from June 27th.
How to check if my number is flagged as spam
There is a big difference between sales phone calls and spam phone calls.
Spam phone calls refer to unwanted calls made by non-real robocallers whose goal is to convince the user to carry out fraudulent activity.
Sales calls made by telemarketing companies, on the other hand, are entirely legal. However, they can become spam if they are repeated persistently over time. Thus, users could consider them as an offense of telephone harassment.
In these cases, if you are a UK citizen, it is possible to report the spam through a specific complaint.
While, for the USA, you can report the spam directly to the Federal Trade Commission following this link that allows you to report any kind of scam.
By doing so, the spammers will see their corporate image damaged.
Indeed, phone number reputation use is one of the most common means after emails.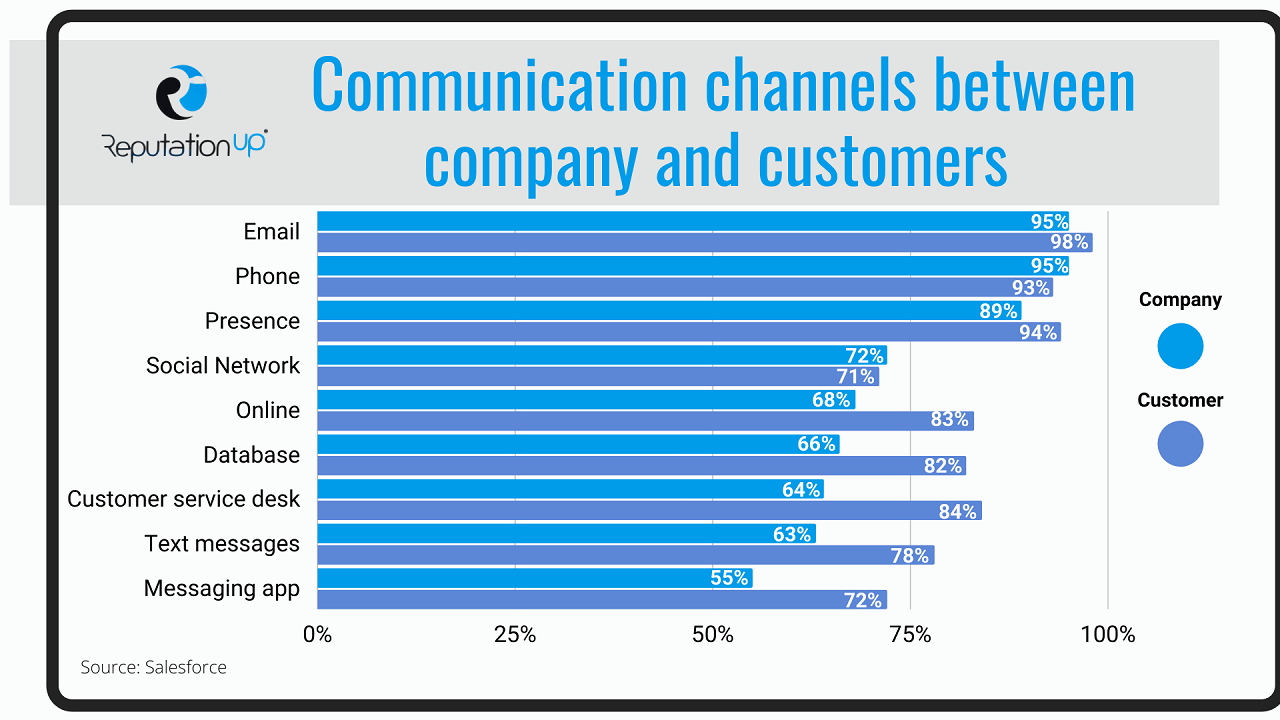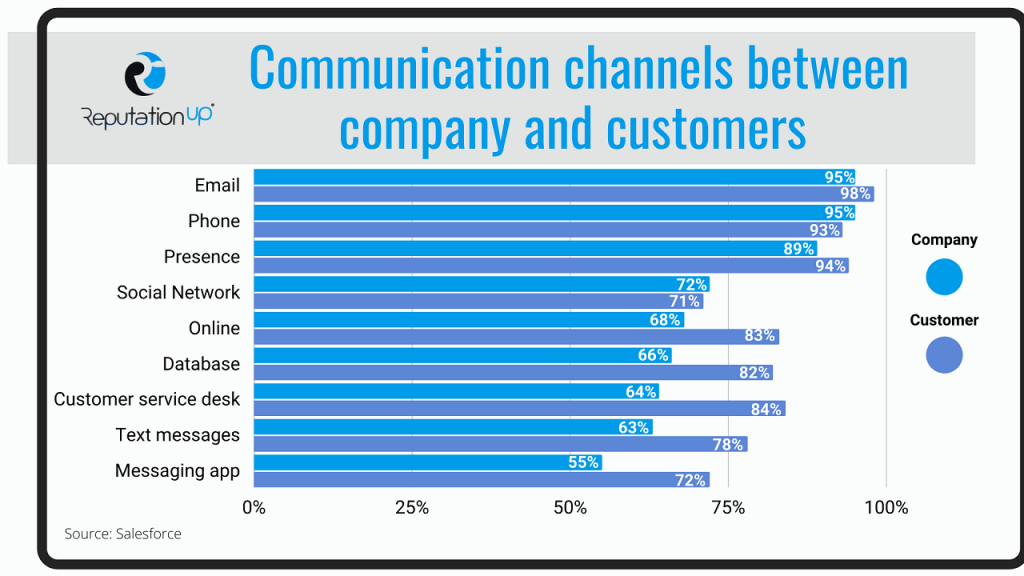 95% of companies use telephone and, likewise, 93% of customers use this communication channel.
Therefore, you need to know how to online reputation protection and that of your company.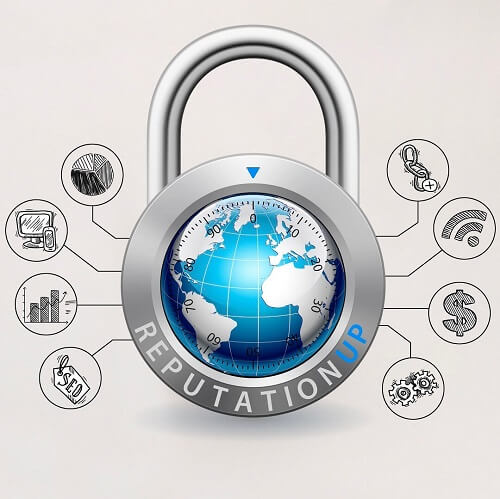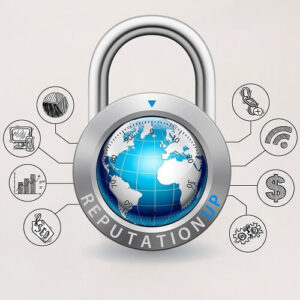 Need help protecting your reputation?
Remove all negative content against your brand and publish positive content that re-launches your digital image
How do I know if my number is flagged as spam?
Telephone spamming has become a nuisance for users and businesses.
Through the Phone App, Google offers support to activate and deactivate a phone number flagged as spam.
Your phone must accept the option to send information about your calls to Google to use caller ID and spam protection.
The users need to perform the following steps:
Open Phone app on their device;
Tap More options and then Settings and then Spam and Call Screen;
Turn See caller & spam ID on or off.
However, spam flagging is helpful to users, but such classification puts companies at risk.
The Call-ID service protects consumers, not business.
If you suspect that a customer's caller ID has blocked your contact number as spam, you may contact your telephone service provider.
But be aware that you won't get an immediate answer; it's a slow process. First, the company needs to check what happened, and there is no guarantee that they will remove the spam flag.
To solve this problem quickly and safely, contact a specialized company, such as ReputationUP.
Service of phone number reputation
Spam calls also damage legitimate callers and might consequently generate a crisis management.
Users complain about telemarketing calls of any kind, and the companies' profits decrease.
The ReputationUP software allows companies to reconnect with their customers.
The platform brings reliability and trust to your calls. And, therefore, to your customers.
Consider that the telephone network is the largest globally, with five billion subscribers to mobile phone services.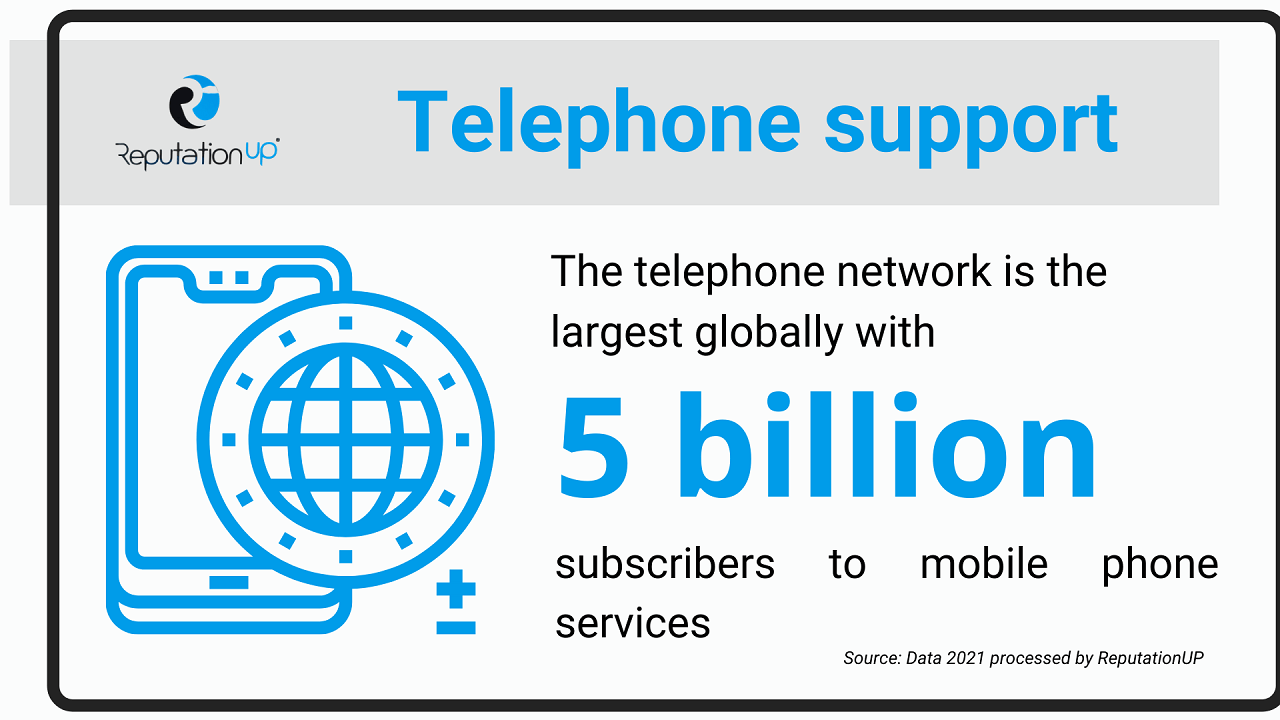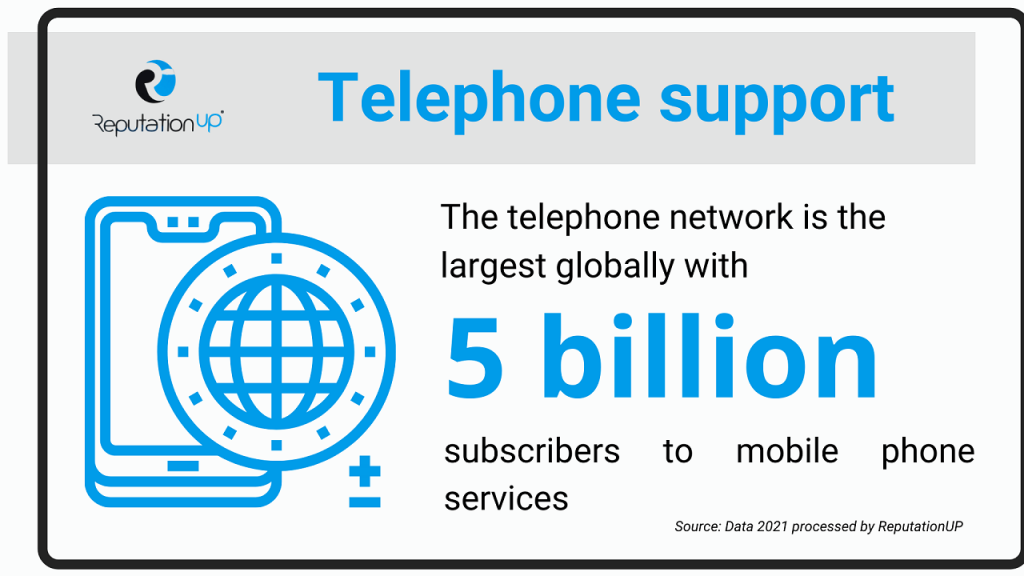 Monitor and manage your reputation to stop inaccurate robocalls spamming.
Likewise, decide whether to show the name, logo, and reason for the call to users.
The new ReputationUP tool will be available in all languages, starting from June 27th.
Check the reputation of a phone number
ReputationUP allows companies to reach more customers.
You may know the reputation of a phone number through the response rate.
The ReputationUP software allows safe and identifiable calls, analyzing their performance. It consists of four main points:
Phone number reputation management and control
Checking a phone number reputation increases customer trust and generates a higher response rate.
Users do not answer 94% of unknown telemarketing calls.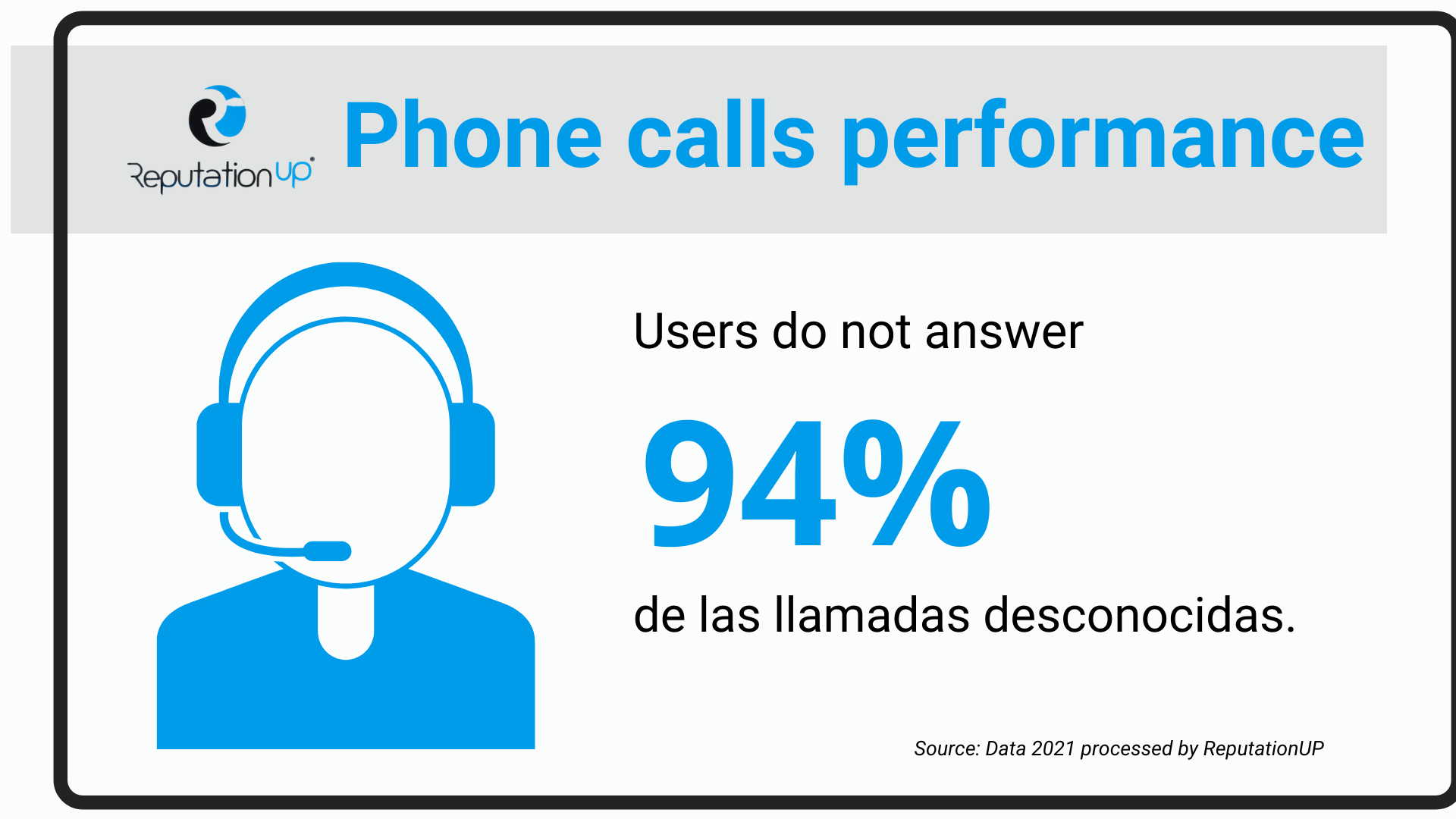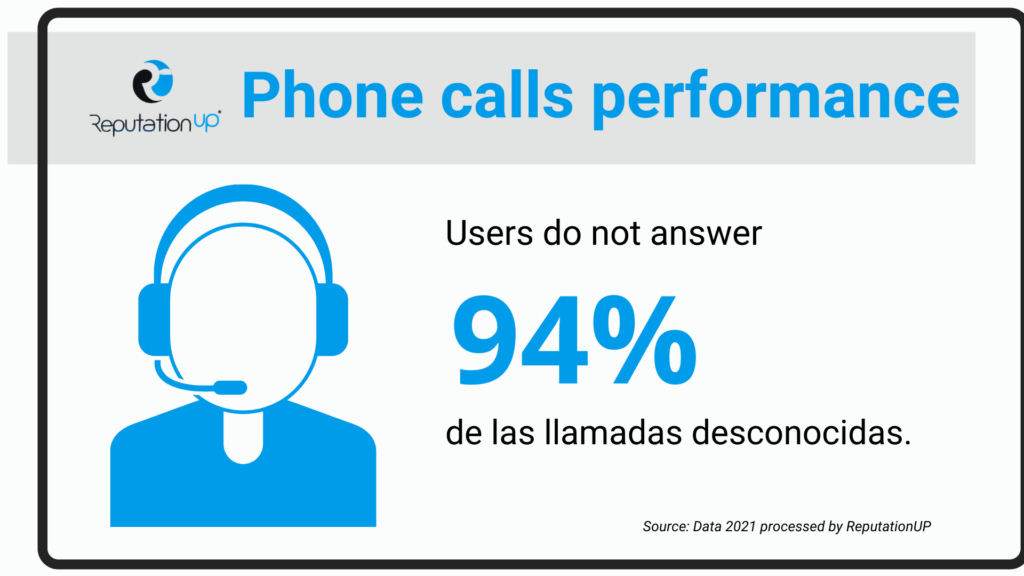 This tool will prevent the company from being blocked as spam.
Measure how often phone numbers are flagged or blocked.
This way, you can gradually clean up your online reputation and turn it into a positive reputation.
Brand identity linked to the phone number
In the marketing industry, brand identity is essential for increasing sales.
The same goes for your phone number. Through this software, users wil recognize your company, your name and logo will appear.
Therefore it improves your reputation and allows you to customize calls.
Phone number security
Another function of this tool is to protect the company's identity.
It will be impossible to fake your phone numbers.
A fraud filter will reveal the identity and will block calls from impostors.
Phone number monitoring
By monitor your online reputation, you will get all data related to your company's decisions.
Thus, you can discover critical meters and indicators, response rates, call durations, and attempts.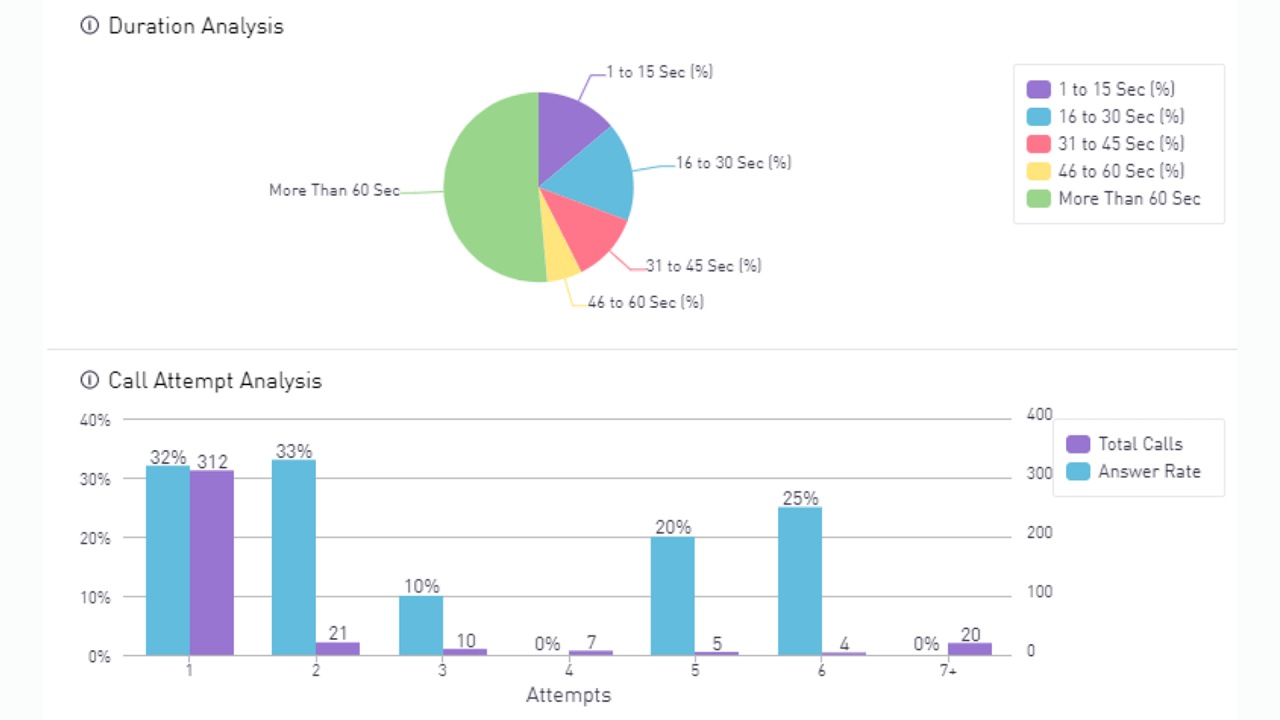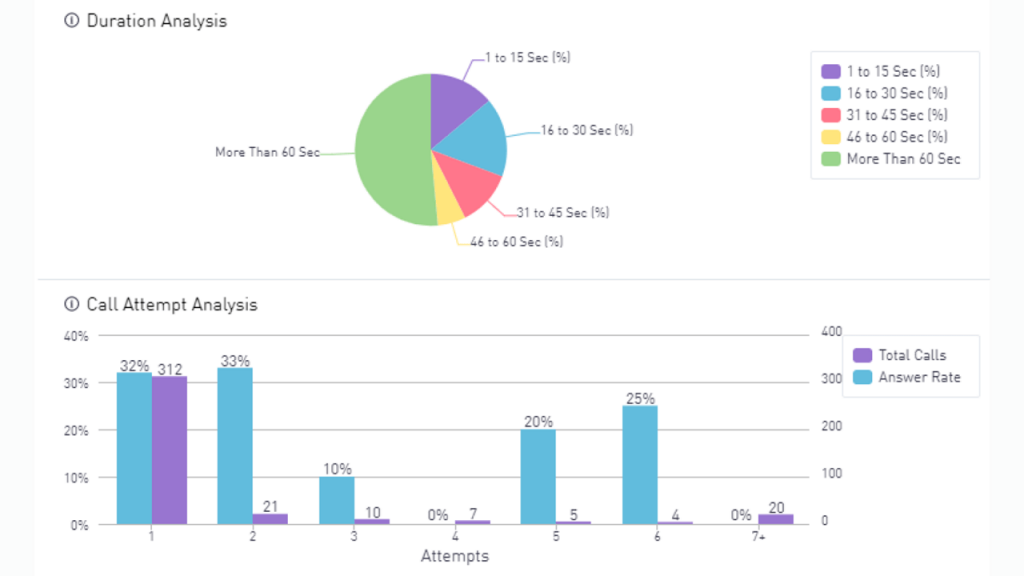 The analysis allows you to know the call trend from a particular telephone number compared to previous periods.
Why is it important to check the reputation of a phone number?
It is necessary to check your phone number reputation since it proportionally reflects sales.
The spam flag generates a low response rate.
Therefore, the company will make more calls to reach the potential customer and invest more money.
Since 2010, the telephone network has invested $ 1.8 trillion in this area.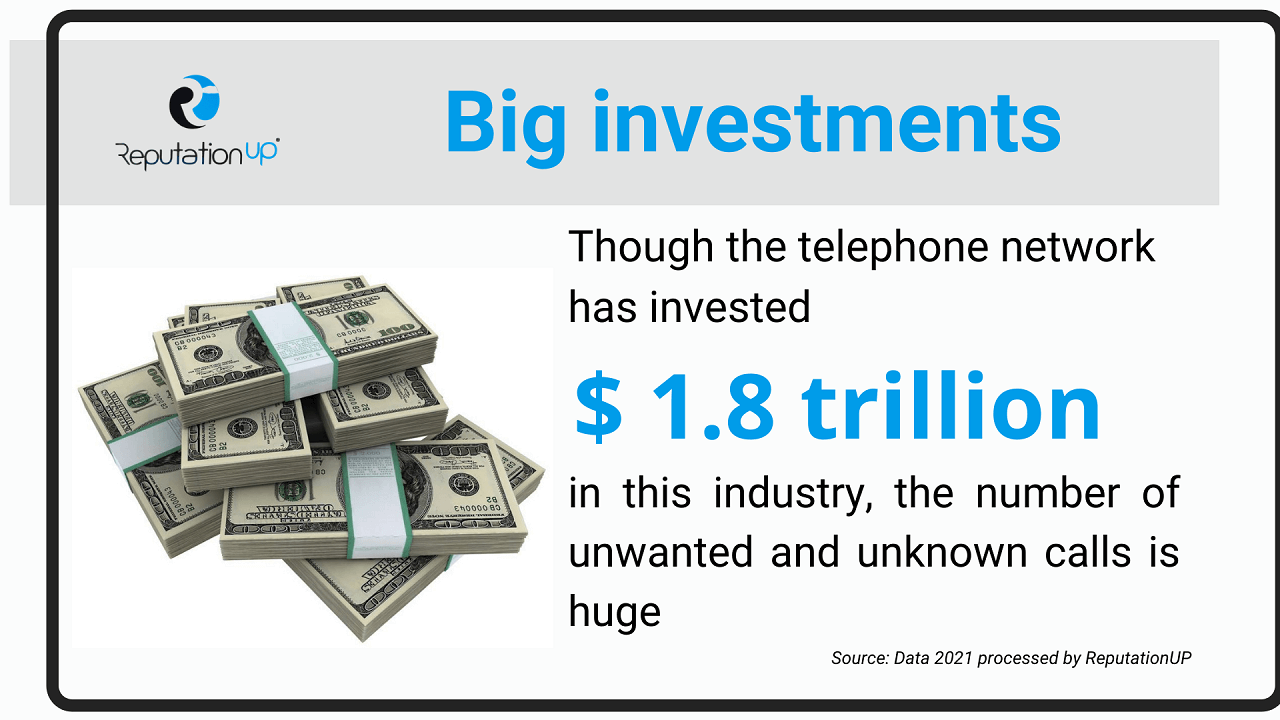 This situation negatively affects the reputation of the company and decreases trust in your brand.
Contact ReputationUP to improve customer relationships.
The results will be visible in all areas of your company: sales, marketing, telecommunications, customer service, etc.
Conclusions
Companies rely on phone registries to prevent their number from being logged as spam.
However, businesses need a comprehensive reputation strategy to reach customers.
From this text on your phone number reputation and how to avoid the spam flag, you can draw the following conclusions:
Reputation is a concept that applies to telephone numbers;
Corporate calls to individuals can damage the company's brand image;
The telephone network is the largest in the world, with five billion mobile subscribers;
Users do not answer 94% of unknown calls;
The reputation of a business phone number is directly proportional to sales;
The telephone network has invested $ 1.8 trillion in this industry since 2010.
ReputationUP offers a complete service to protect the reputation of your phone number. Available in all languages ​​from June 27th.