Advanced Online Reputation Management Guide
Analysis, Tools, And Strategies To Boost Your Business Online
This is the most comprehensive guide about Online Reputation Management for business, written by an experienced Reputation Manager.
I will show you advanced Online Reputation Management (ORM) tools and strategies.
If your goal is to monitor, measure, and improve the online reputation of your business, you will love this guide.
Well, let's get into it.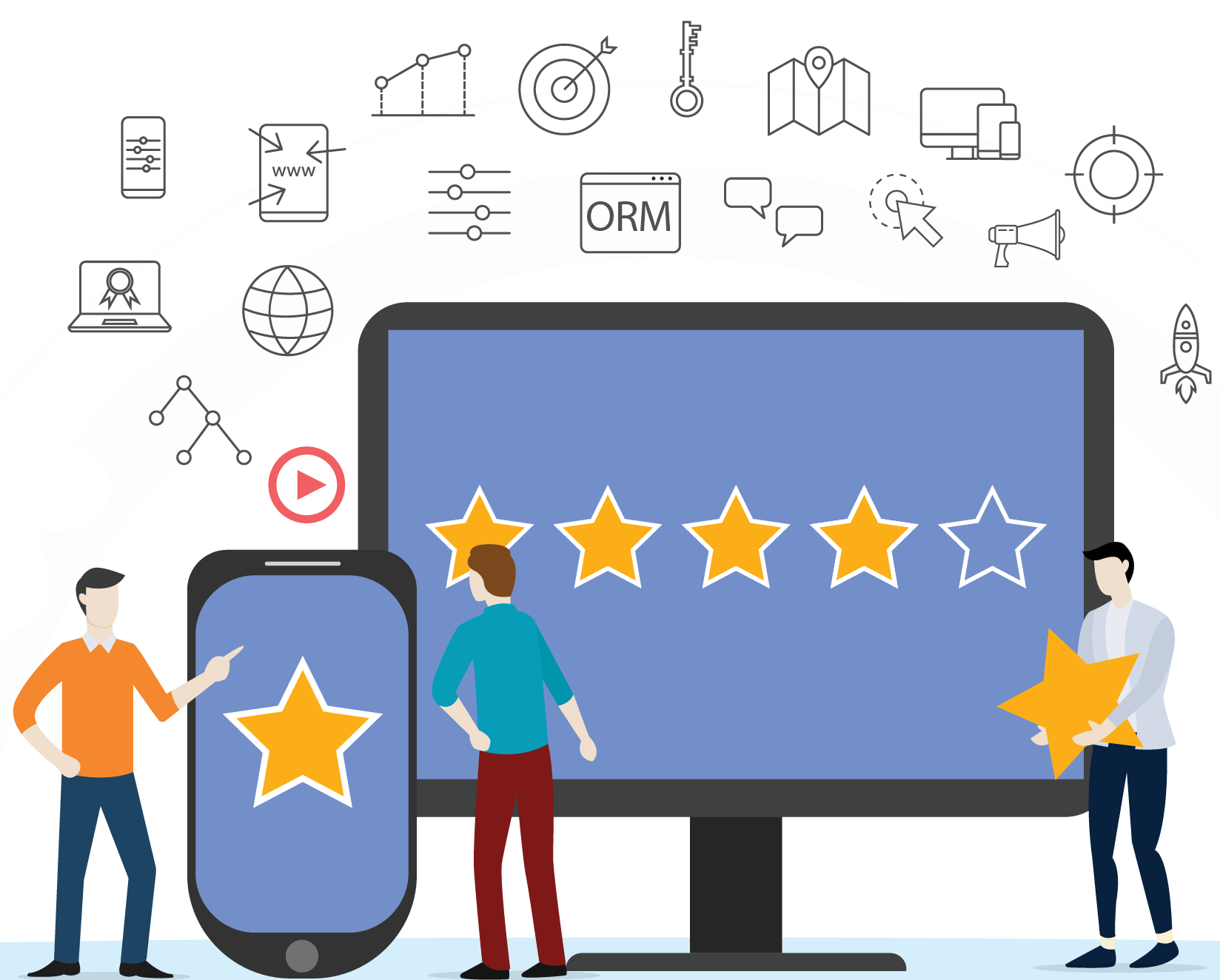 Do you want to monitor your Online Reputation?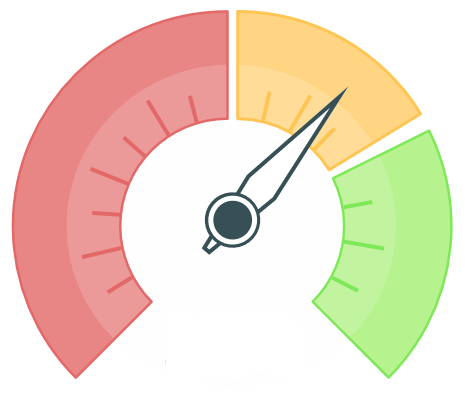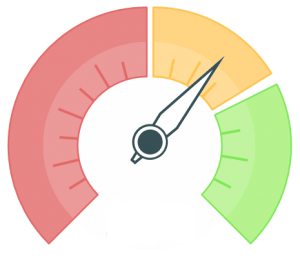 Ask for the RepUP Monitoring Tool demo: you will know how much is your brand reputation worth. 
Why It is Important to Take Care of Your Online Reputation
Let's immediately take a look at some interesting infographics.
45% of adults who googled a potential business partner in 2020 found something online that prompted them to choose not to do business with that partner.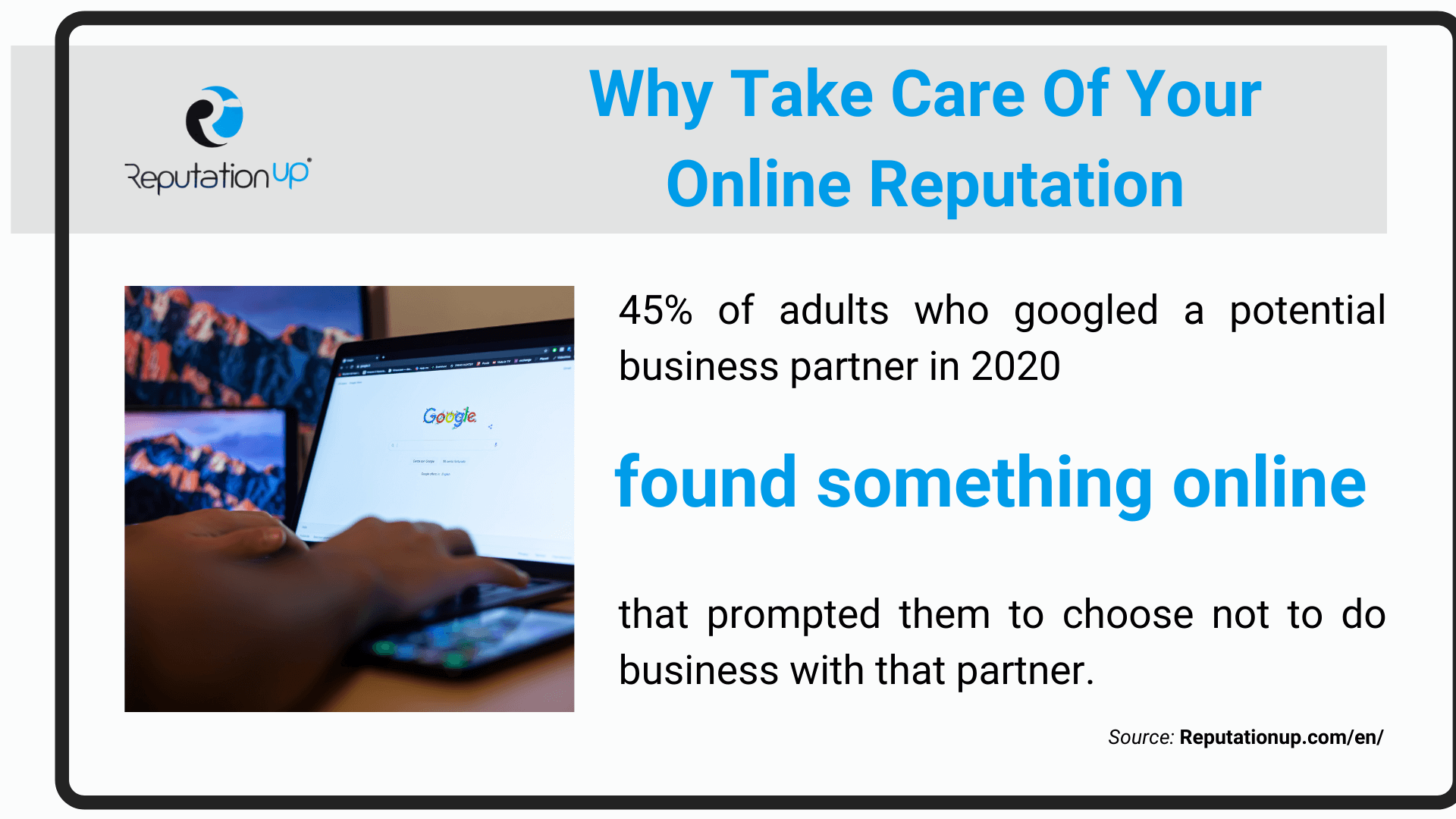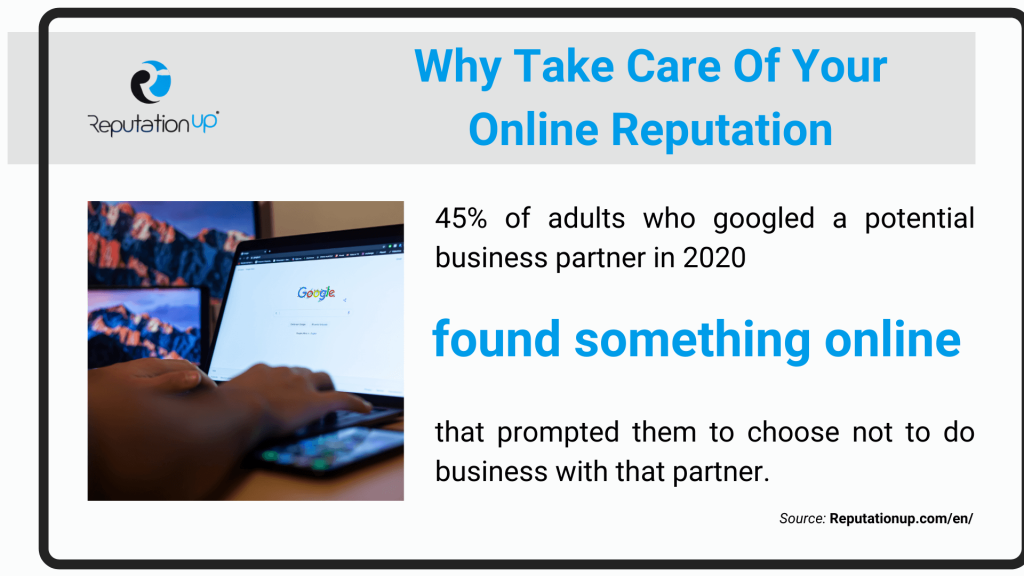 97% of entrepreneurs say that reputation management was the main key to success for their businesses.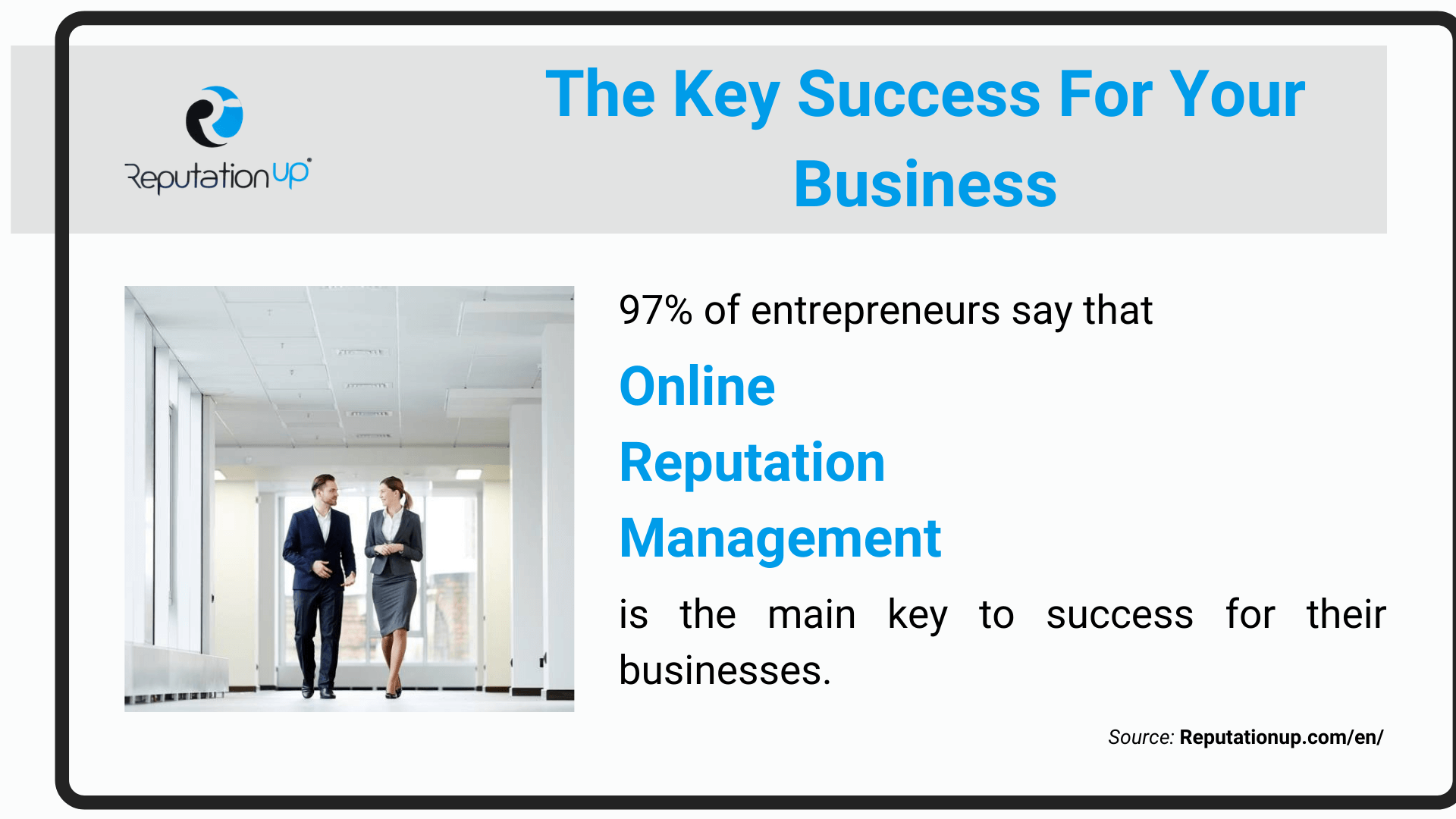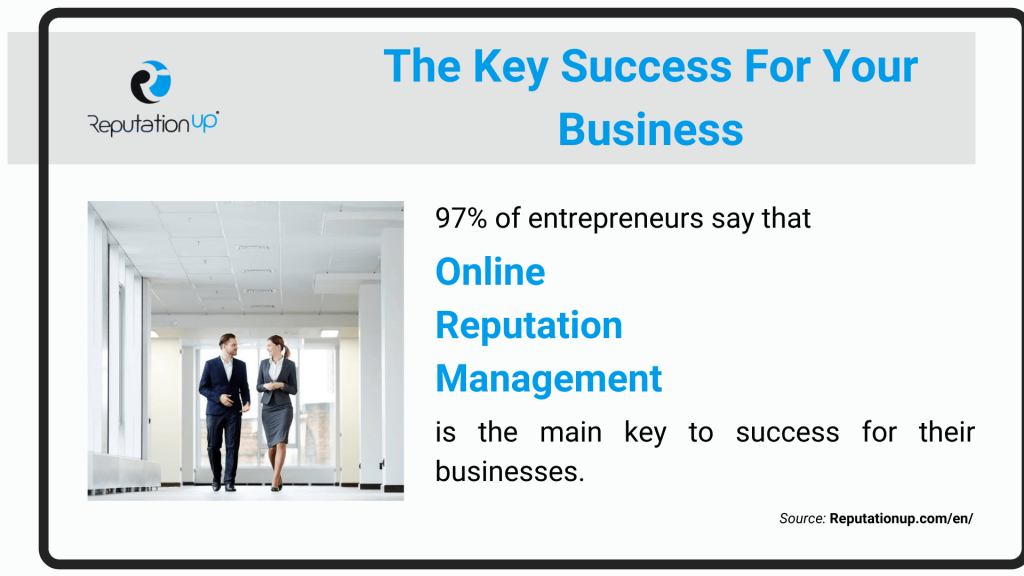 70% of consumers don't buy from companies that have 4 or more negative items (on brands, products and services) in Google search results.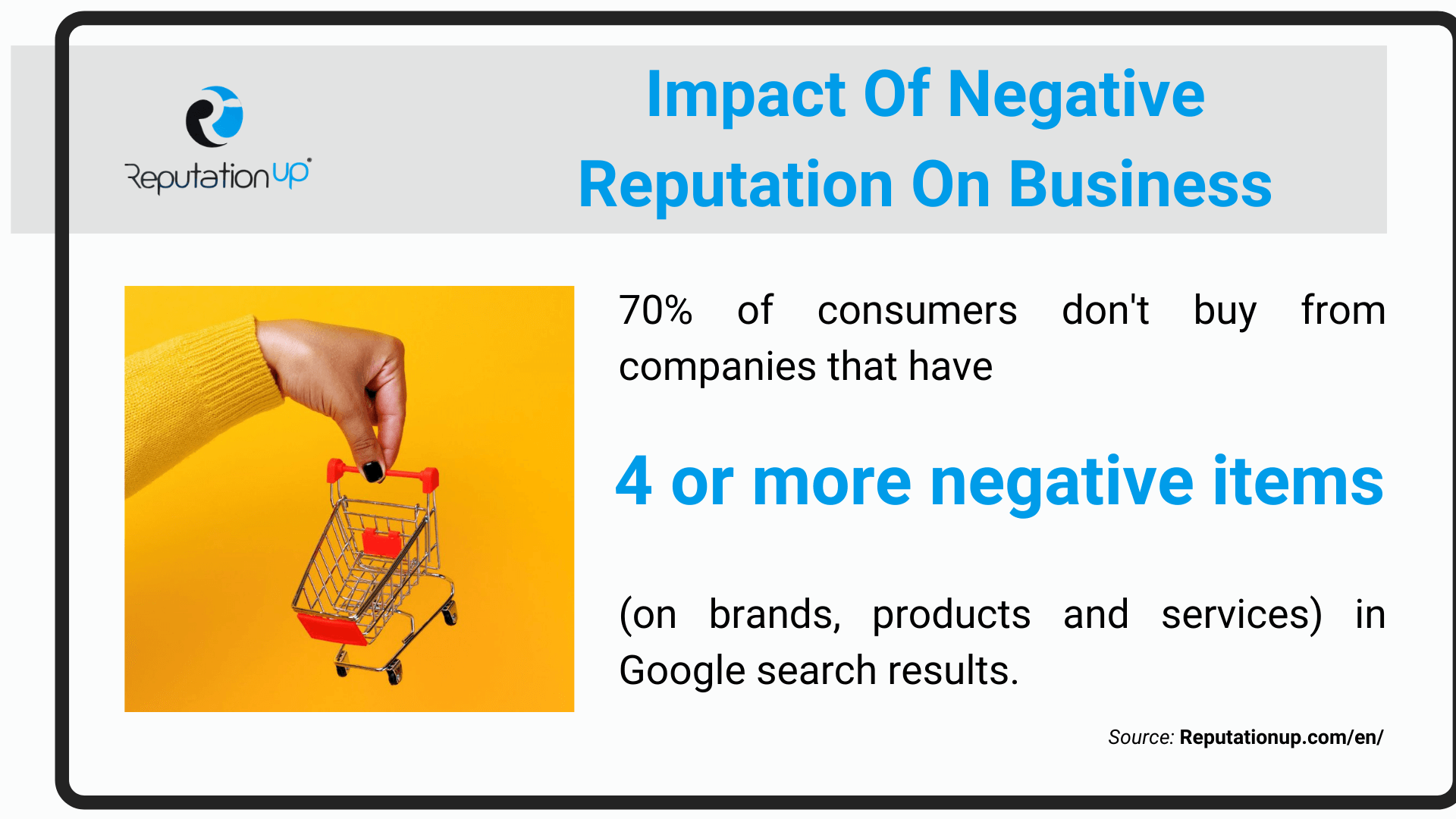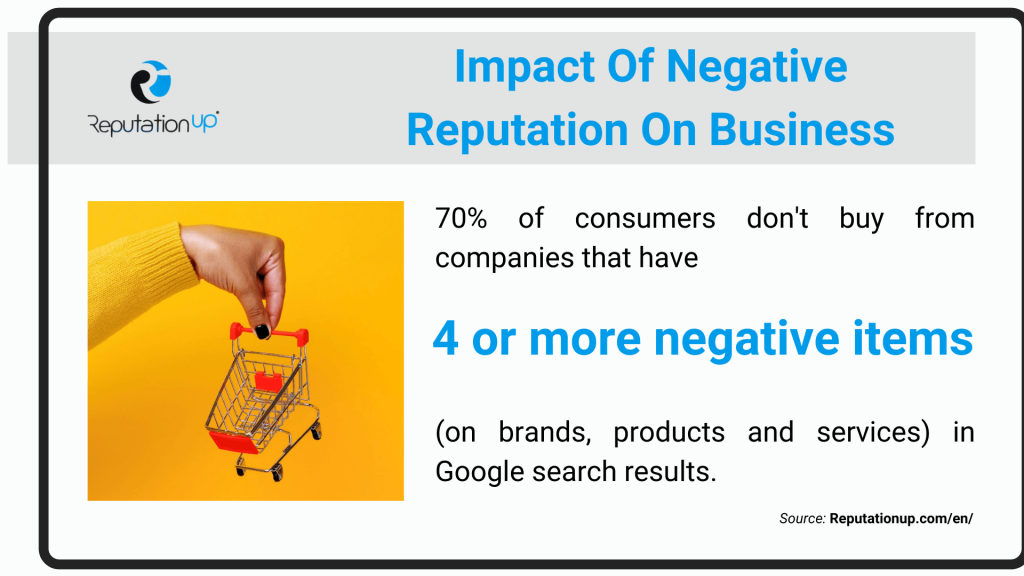 With these data in mind, let's analyze in today's guide the best online reputation management tools, strategies, and advanced tactics to improve your online reputation and grow your business.
Online Reputation Management Funnel
When I talk about my job, the first question I get asked is: what is online reputation?
Although the internet is now everywhere, the concept of web reputation is still not very clear.
That's why I want to start this guide by revealing the four crucial phases of Online Reputation Management Funnel: the cleaning phase; the monitoring phase; the protecting phase and the improving phase.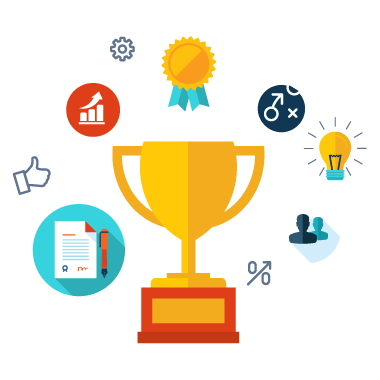 What is Online Reputation
To understand the deep meaning of online reputation, let's analyze one by one the words that make up this popular expression.
According to the most renowned English dictionaries, reputation is the opinion that people have about someone or something (offline): what they think of you at home, at the office, at the bar, and wherever you are known.
Thus, the reputation can be good or bad, depending on what you have sown over time.
We talk about online reputation when the concept of the estimate is transferred to the web.
To simplify this idea, just ask yourself a question: what do people say about you on Google, Facebook, etc?
Try to google your name for a first evaluation.
As in real life, therefore, each of us has a reputation that conditions the quality of our relationships and the way we interact with people.
If the first impression to anyone looking for information about you on Google is good and positive results show up on the first page of search engines, it is obviously a great way to make your "digital handshake" effective and persuasive.
The whole Online Reputation Management Funnel goes through 4 crucial phases:
1) Reputation Cleaning
2) Reputation Monitoring
3) Reputation Protecting
4) Reputation Improving
Let's see in detail what we are talking about.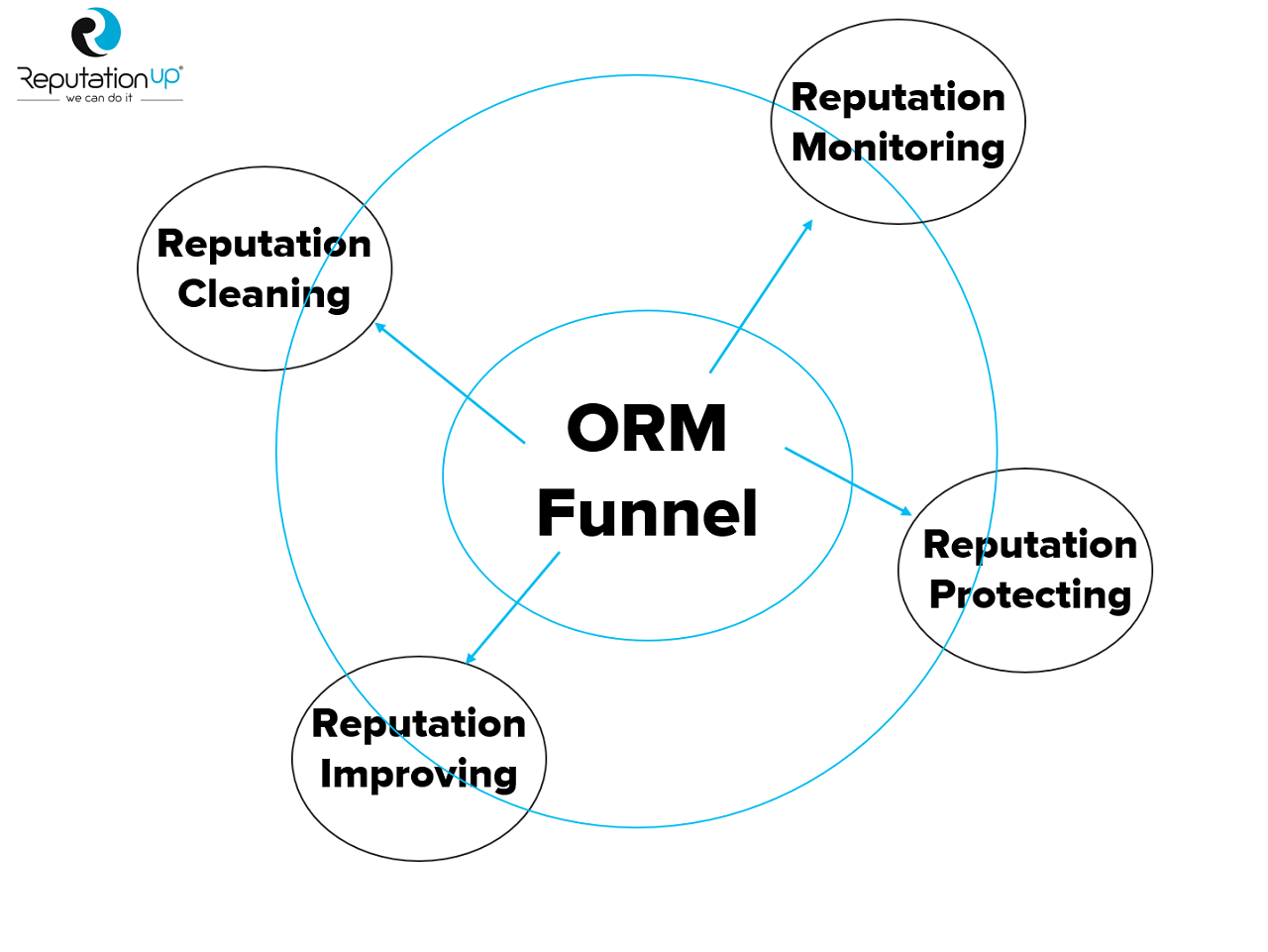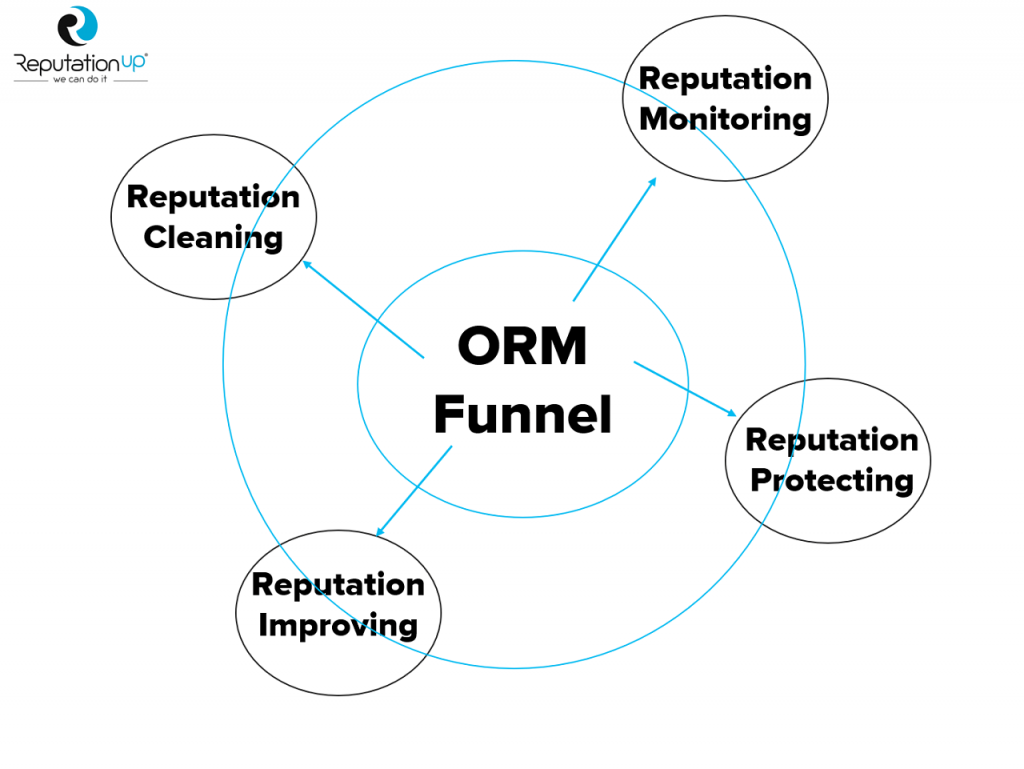 Information damaging your reputation can spread out of control on the web.
Instead, it often happens that fake news, confidential information, images, videos, and content that should remain private end up in the hands of the network.
ReputationUP removes any harmful content – links, photos, videos, comments – from the entire internet network (search engines, social networks, forums, deep and dark web) in 24/48 hours.
This result is guaranteed by the "satisfied or reimbursed" formula.
So, if you really want a fast online reputation repair, do no longer waste time and contact us: ReputationUP will do the rest.
Monitoring is used to measure, control and analyze the online reputation.
But only a monitoring tool allows you to determine the Reputation Score, i.e. the percentage of positive net brand sentiment generated by your name on the web. 
On a scale from -100% to + 100%, the higher this value, the better your reputation.
And since I like to provide a concrete answer to the question "how to monitor the online reputation", allow me to suggest the use of RepUP Monitoring Tool.
It is a proprietary tool that allows you to fathom the web, looking for information about your person or your company. 
We can know who is talking about you or your company,  in real-time and all over the world, by monitoring:
– Related Keywords
– Linked Hashtags
– Linked Social networks
– Reference Competitors
– Reference Influencers
– Target of reference
Do you want to monitor your Brand Reputation??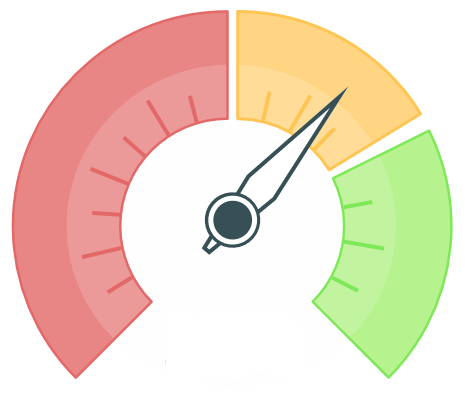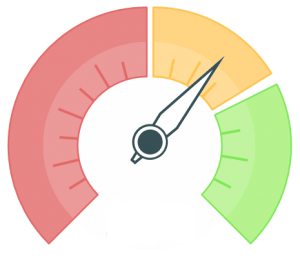 Ask for the RepUP Monitoring Tool demo: you will know how much is your brand reputation worth. 
As I said, with the RepUP Monitoring Tool it is possible to intercept in real-time any negative content (fraud, corruption, money laundering, counterfeiting…) posted against your brand on the web.
ReputationUP sets up a 24/7 monitoring system for certain keywords and a series of filters (country, language, media, etc).
Then, you receive an alert via email whenever the System intercepts one of the following negative contents on Surface Web, Deep Web, and Dark Web:
1. Article or blog
2. Comment o review
3. Video
4. Photo
5. Podcast
So, you instantly know if your personal or business brand is under attack, and – thanks to this information – you can make the right decision to face and overcome the attack.
Coz remember: information is the new gold.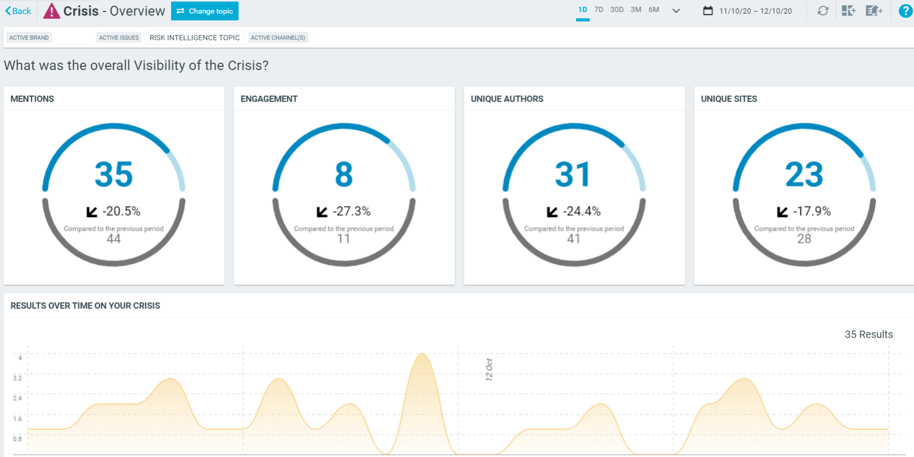 To build a good reputation – in addition to the cleaning, monitoring, and improving phases – ReputationUP has developed a certified Reputation Improving system.
This is a specifically tailor-made positive reputation strategy which is developed through:
1) Lead Generation, UX, and UI
2) Content Marketing
3) SEO Management
4) Social Media Management
5) Brand Building – Outreach
Only a synergistic combination of these 5 levers of Digital Marketing can guarantee control of the first page of Google with the positioning of positive results.
Every successful business is built starting from the basics.
Before going into Online Reputation Management tools, tactics, and strategies in detail, let me clarify the founding principles of online reputation.
In this chapter, you will get valuable information on what the web reputation is and how important social media are to manage it.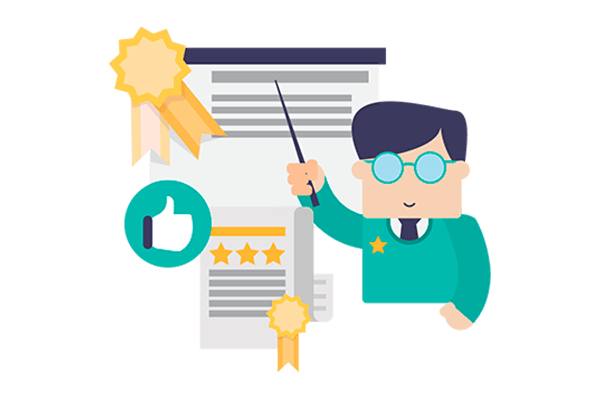 What is the Online Reputation?
(or Web Reputation or Digital Reputation)
Let's see the meaning and the definition of online reputation also called web reputation or digital reputation.
It refers to the online reputation (search engines, social networks, digital platforms, forums, etc.) of a company, a brand, a person, a product, service, or any other entity.
It is the perceptual sentiment that the client has of you.
Which Elements Affect the Online Reputation
Online reputation is negatively and / or positively influenced by:
1) Direct Internal Factors
They are the result of direct actions undertaken by the company, such as the distribution of content (photos, videos, articles, eBooks, Whitepapers, Reports, Case Studies, Tutorials …) and web marketing activities (SEO, SEM, PPC).
In the guide on Crisis Management, I mentioned the case of the video spot shared by Dolce & Gabbana (direct action by the company), which risks causing damage of 400 million euros (negative influence).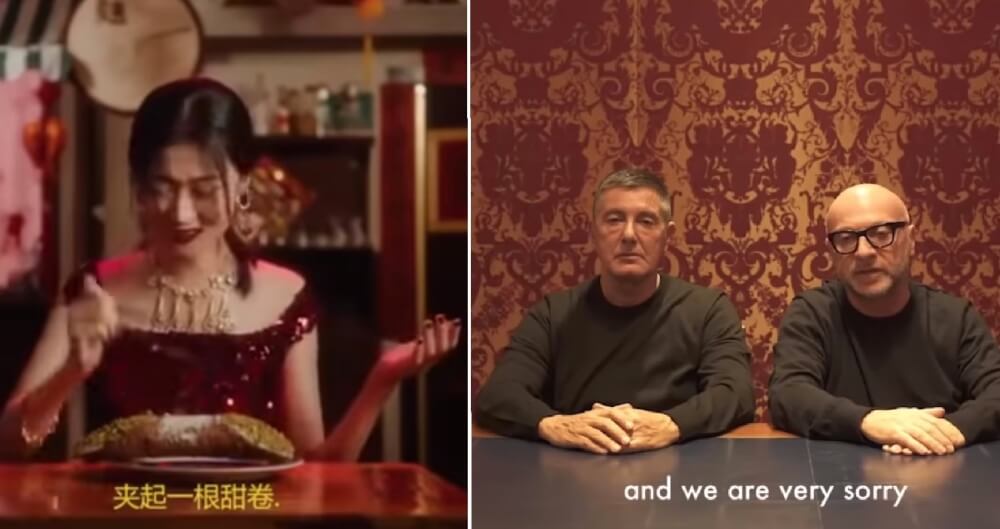 2) Indirect Internal Factors
They include actions, reactions, and interactions of your employees in the face of your company's online activities.
The accidental publication of secret information and offensive or inappropriate tweet comments put the company in a position of reputational risk.
3) Direct External Factors
They consist of feedbacks on your online activities from suppliers, investors, and business partners. 
Have you ever wondered how your partner (or political ally) might react in case you are in trouble? Will he stay by your side or will he want to take advantage of it?
Knowing it in advance could avoid bigger issues.
4) Indirect External Factors

They embrace all the interactions and reactions of users, public opinion, media, and competitors with respect to your online activities.
Negative reviews, defamatory articles, filing on World-Check Risk Intelligence, unfair competition are examples of indirect external factors that condition the web reputation of any brand.
Online Reputation and Social
In the era where appearing is the only thing that matters, there is an immense stage where a large part of the world's population loves to perform.
I am talking, of course, about social networks.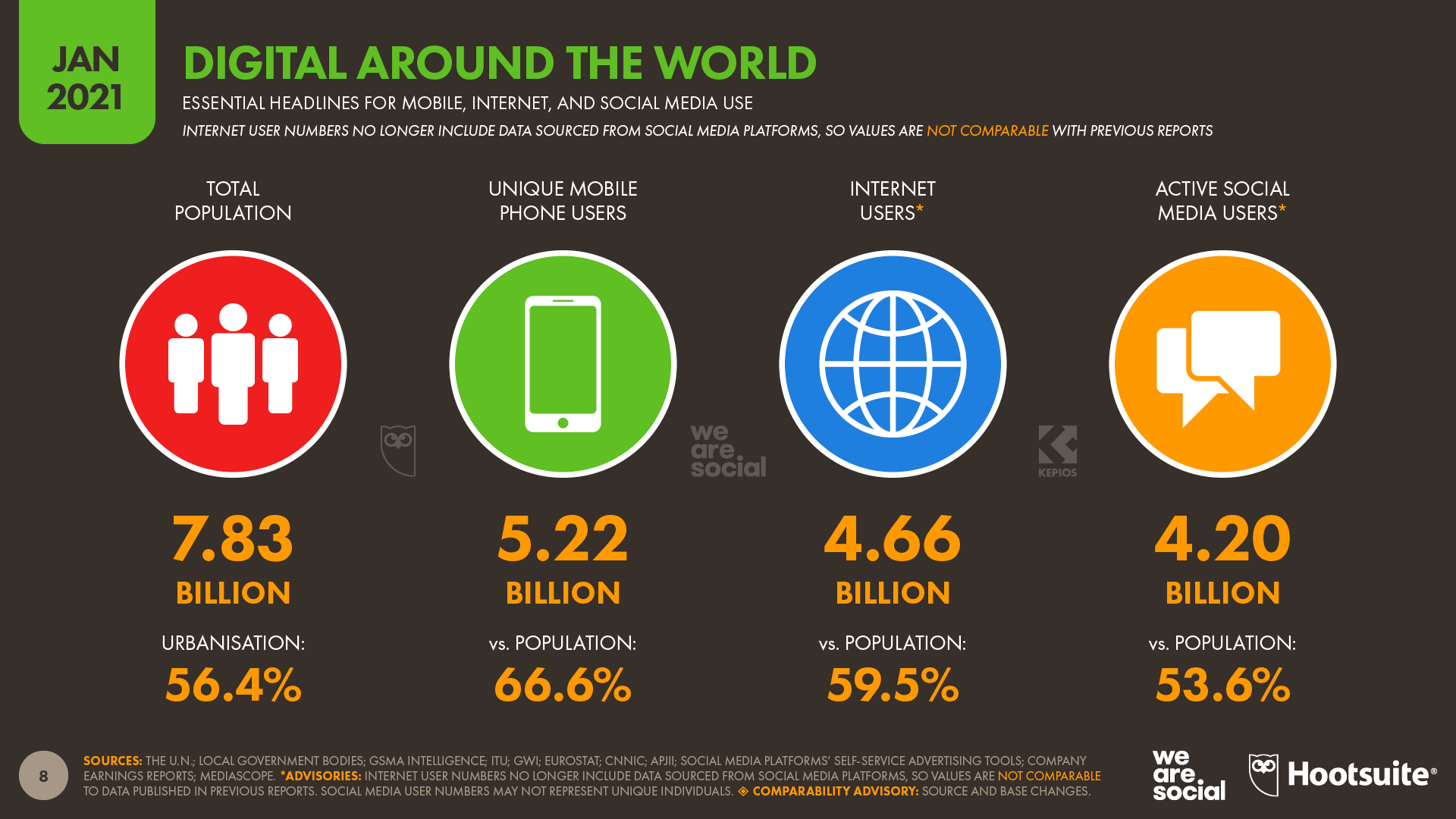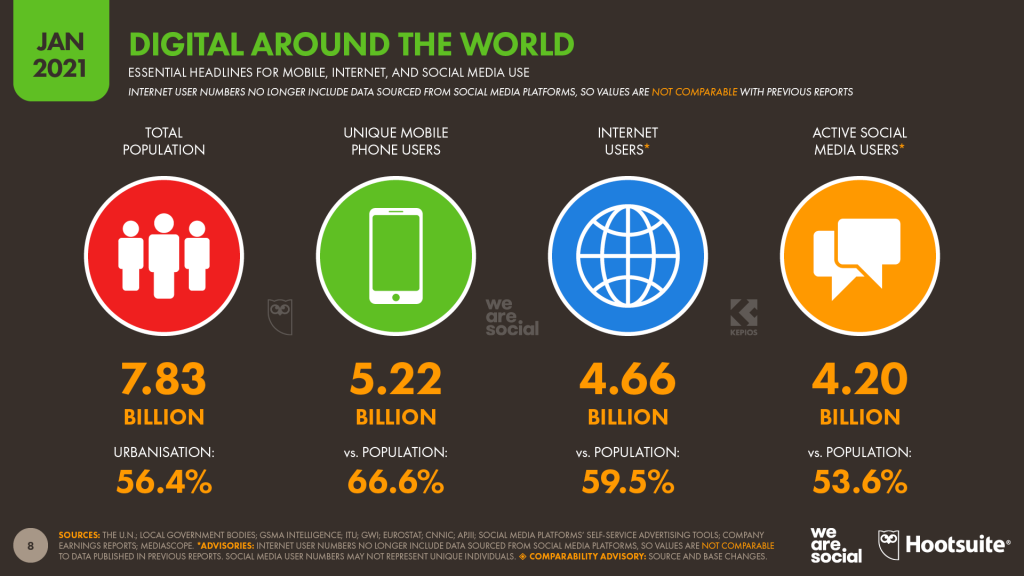 If you consider that the remaining people do not have internet access, we can conclude that over 90% of those connected talk about each other on social media. 
Despite different and subjective communication choices, the online strategy is the same.
Everyone uses social media to build their personal online reputation (personal branding) and/or corporate online reputation (brand reputation).
Social Recruiting and Competitive Intelligence
By now the connection between web reputation and social media has become so close that your entire private and public life flows on these networks.
Looking for a job? 
Optimize your Linkedin profile: social recruiting professionals will visit it.
Do you want information on potential partners or competitors? 
Start a process of Reputation Monitoring to get news about competitors and markets.
One of the most interesting aspects of social media is its democratic nature: everyone can access it for free.
But unfortunately, as it happens in the best democracies, there is always someone who tries to bully.
Online Reputation and Cyberbullying
Let me attack this scourge on the harsh reality of statistics..
Numbers never lie.
Over the past 15 years, interest in cyberbullying has dramatically increased, as shown by Google Trends data.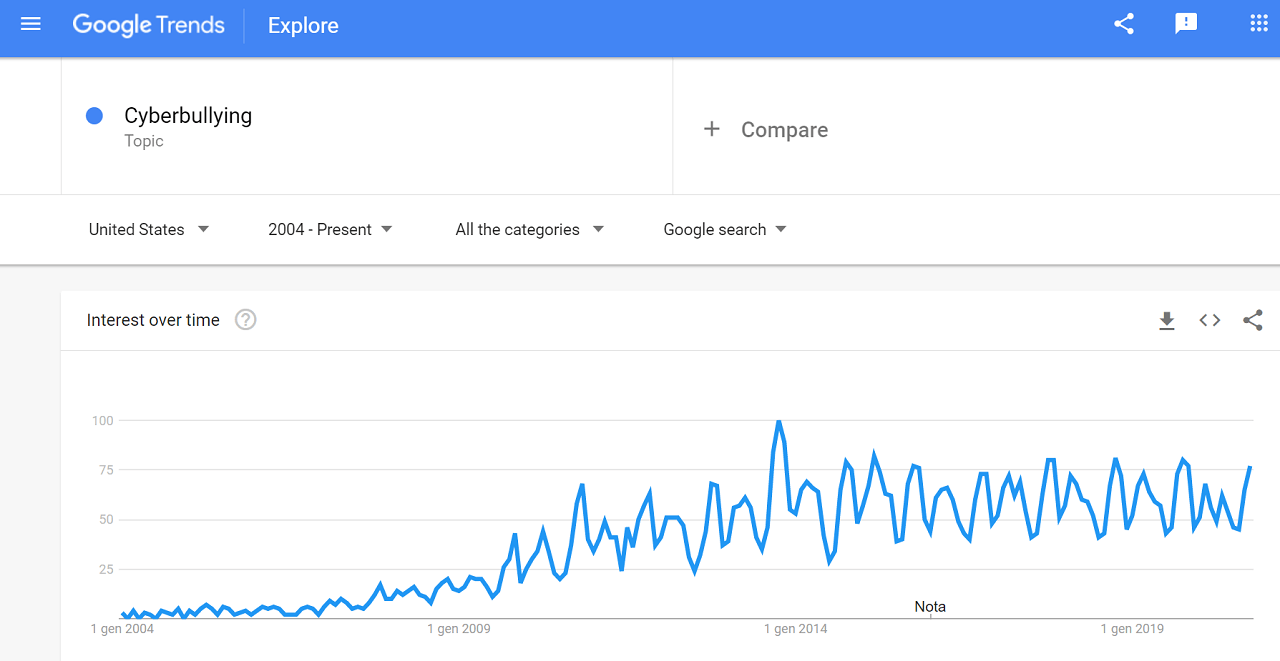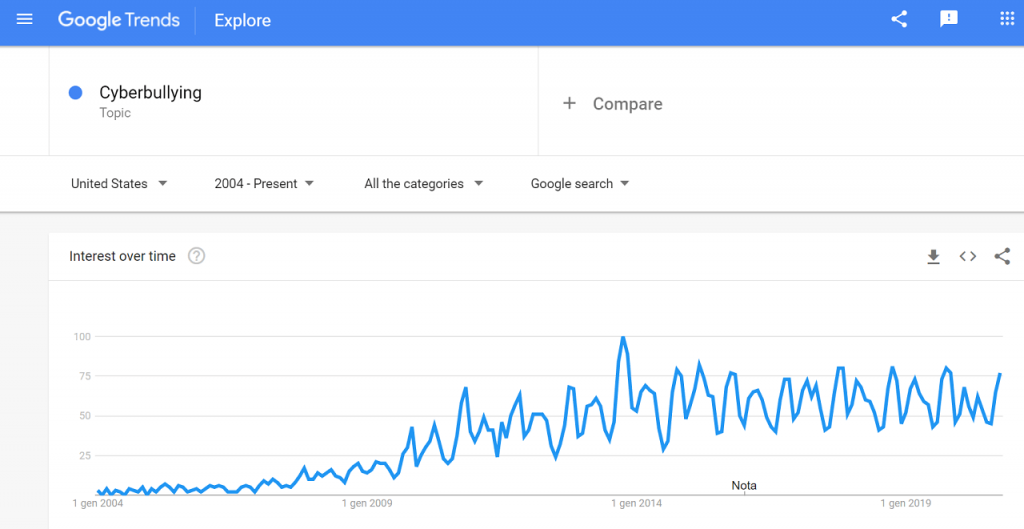 According to the latest reports, 1 out of 2 teenagers said they had been cyberbullied in the past 12 months.
The social networks with the highest percentage of Cyberbullying are Instagram and Facebook.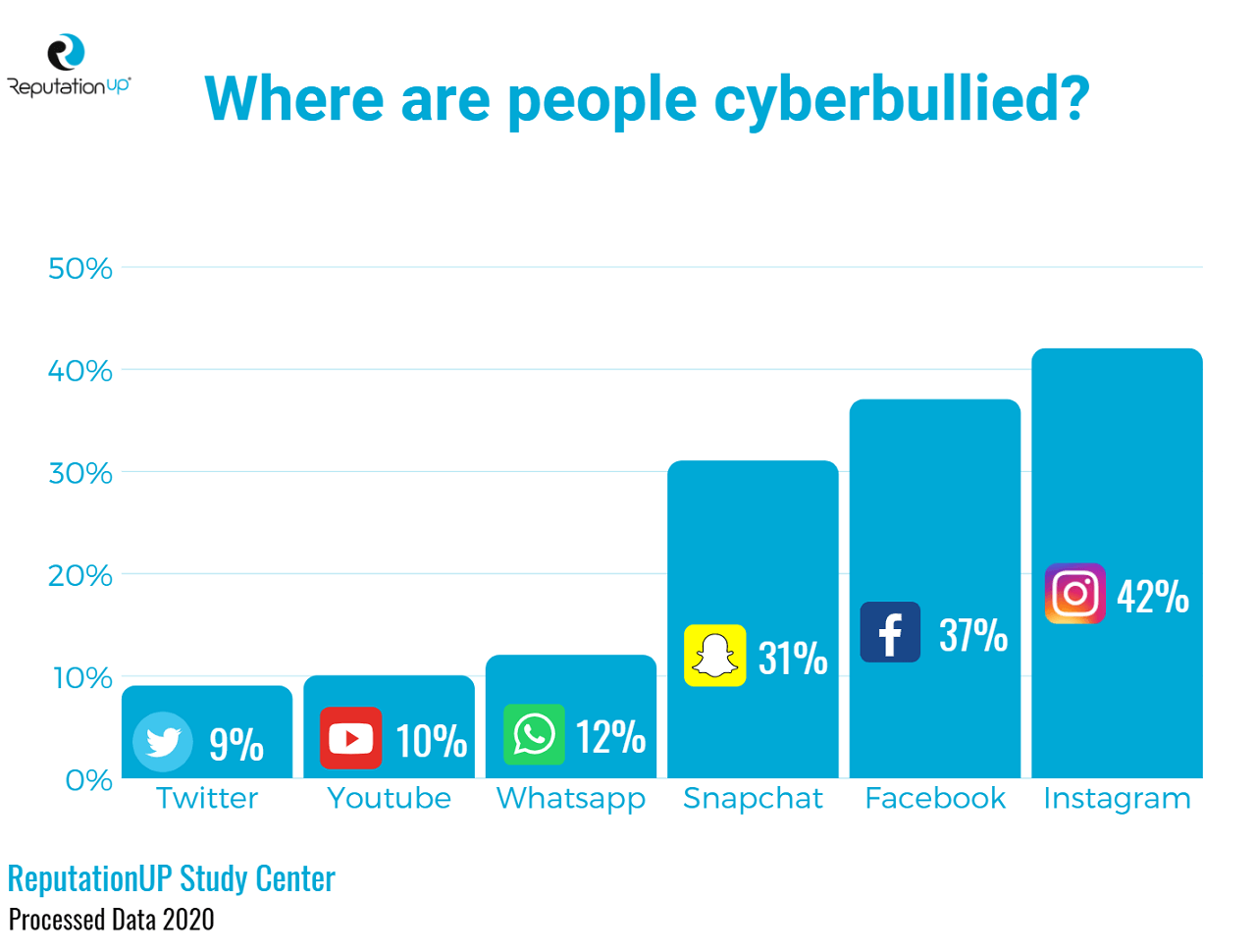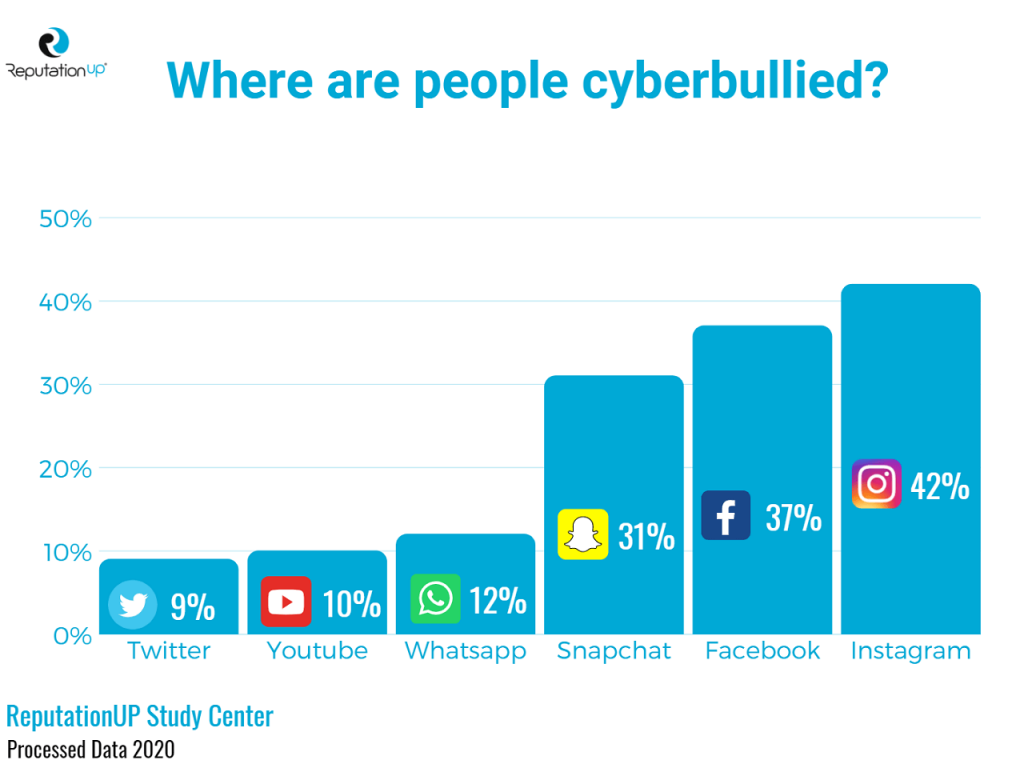 The consequences of this dangerous social behavior on teenagers are very serious.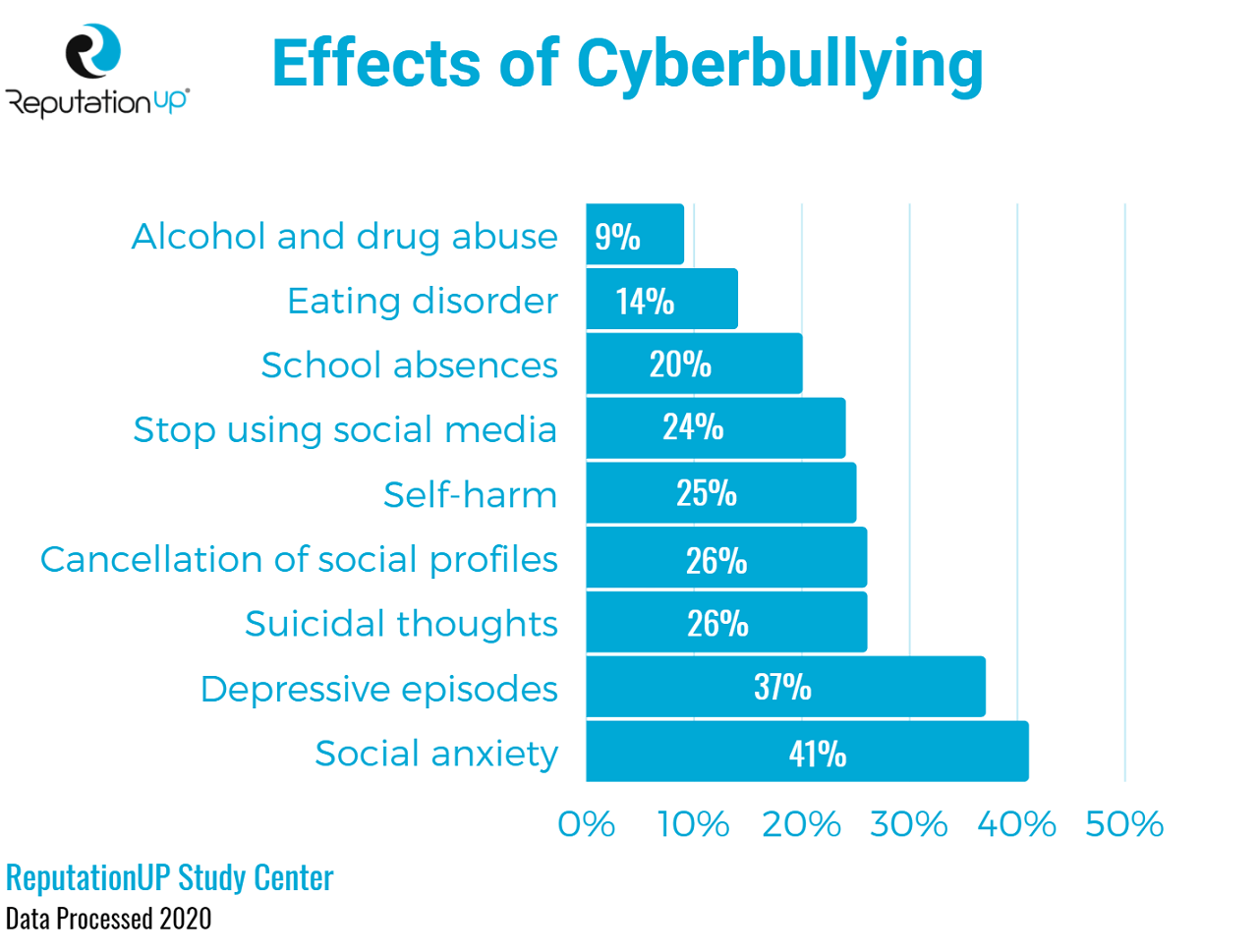 In ten years, a whole generation – the country's future ruling class – will be forced to deal with its online reputation and need an expert who cleans up the past to build the future.
New Jobs: the Reputation Manager
In recent years the Reputation Manager is proving to be an increasingly decisive professional figure:
Safeguarding a brand's reputation (personal or corporate) on the Internet 

Monitoring the flow of information (positive and negative)

Creating a coherent narrative on all the company's digital channels

Acting through traditional public relations strategies
ORM expert Andrea Baggio identifies eight main skills of a Web Reputation Manager to:
Ma

ster Search Engine, Social Network, Forum, Blog, Review Site, Dark

Web
Mo

nitor and Analyze the Results of Reputational Strategies

Set Quality Standards and Crisis Management Plans to Prevent Cr

ises

Establish an Editorial Plan and Publish Positive Content

A

ct Promptly in the Face of a Reputation Crisis

N

eutralize Negative Results and Keyword Associated with a Brand or an Individual

Change Google Autocomplete Harmful Suggestions

Crisis Management (Revenge Porn, Blackmail, Scam, Reputational Attack

…)
Do you want to spy on your competition?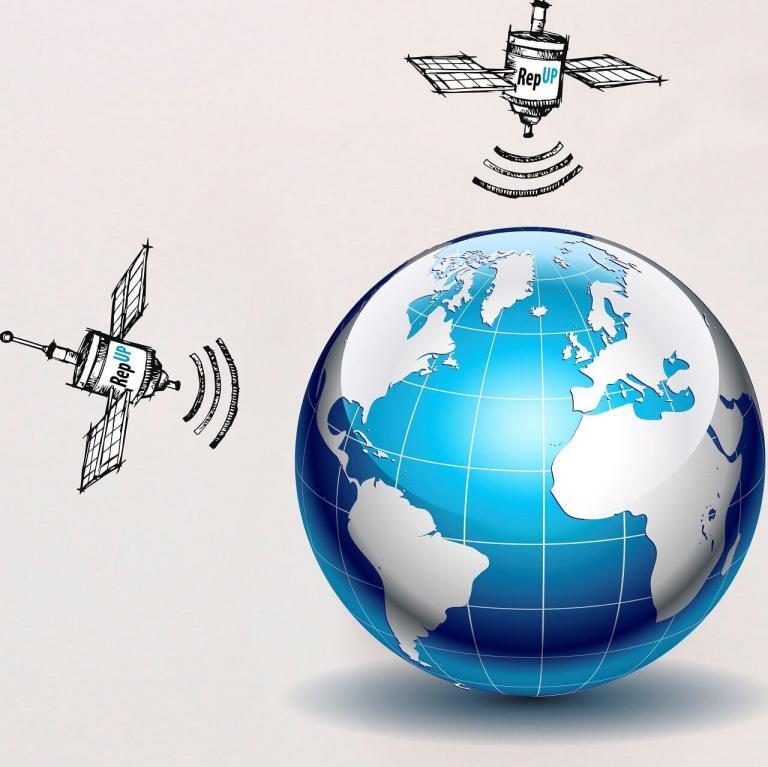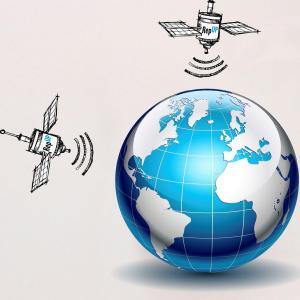 Ask for the RepUP Monitoring Tool demo: you will see everything your competitors do.
Online Reputation Analysis: What It Is and How to Perform It
Now that you know in detail the pillars of online reputation, it is time to make an online reputation analysis.
In this chapter, we will see how to analyze your online brand and which are the best monitoring tools.
The ultimate goal is to listen to what the web says about you and take timely action if the Sentiment Analysis is negative.
This is a crucial phase in the Online Reputation Management plan for every business.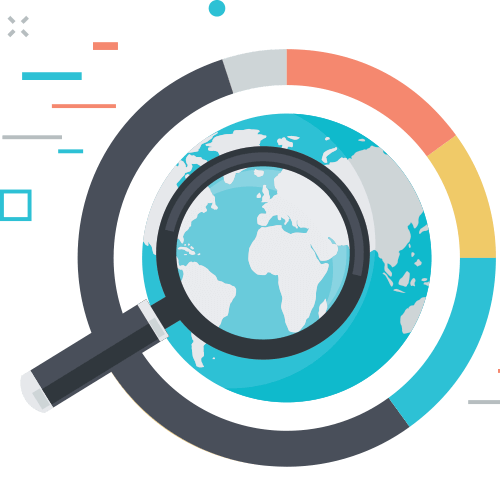 What is the Online Reputation Analysis
Again we start from the definition: specifying that the context is the first step towards success.
The Online Reputation Analysis reveals how your online image is perceived and arising emotions (anger, disgust, fear, joy, sadness, surprise).
When To Perform a Web Reputation Analysis
The frequency to carry out a reputational analysis depends on the influence, popularity, and exposure of your brand in the media.
The greater the importance of the brand, the greater the frequency of analysis.
How to Make a Web Reputation Analysis
If you want to know how to make a Web Reputation Analysis, first of all, you need to keep in mind some fundamental parameters that are essential to get precise and useful results.
As far as your brand is concerned, the factors that influence users' sentiment  when searching online are:
Then put these data into a SWOT matrix.
At this point you will have an overview on how to:
Sharpen strength

Reinforce weaknesses

Catch opportunities

Eliminate threats.
10+1 best online reputation monitoring and analysis tools
The reputational analysis is a long, articulated process full of pitfalls.
That's why ReputationUP provides you an Online Reputation Monitoring Tool to monitor and evaluate online sentiment.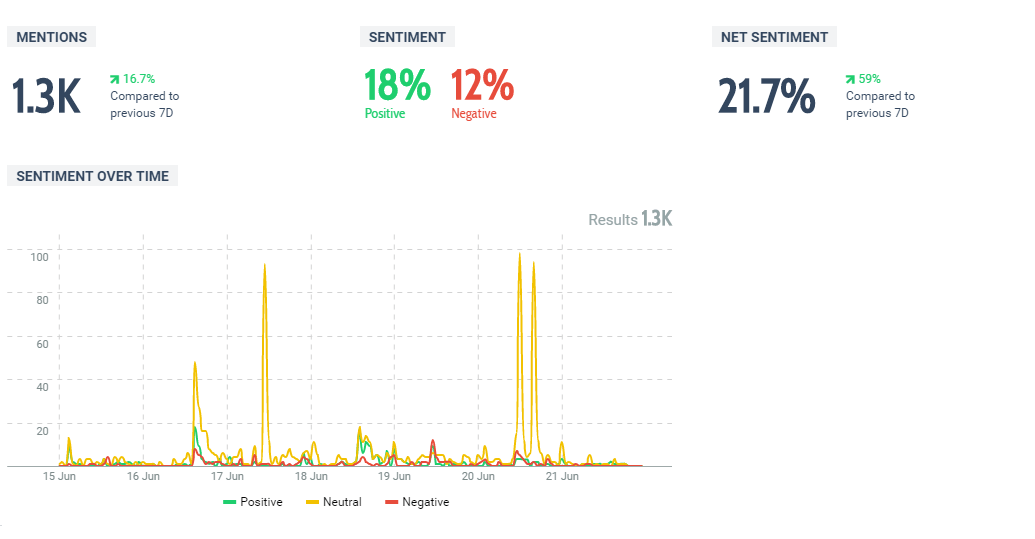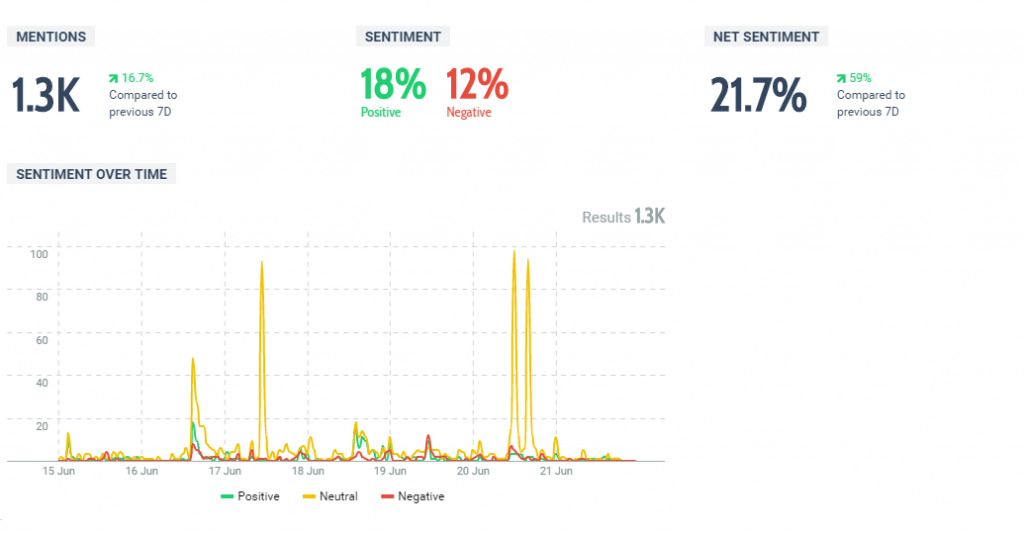 Register your account to access the demo and find out what people on the web think of you and your brand.
Allternatively, you can scroll through the ranking with the 10 + 1 best web reputation monitoring and analysis tools:
Do you want to monitor your Brand Reputation??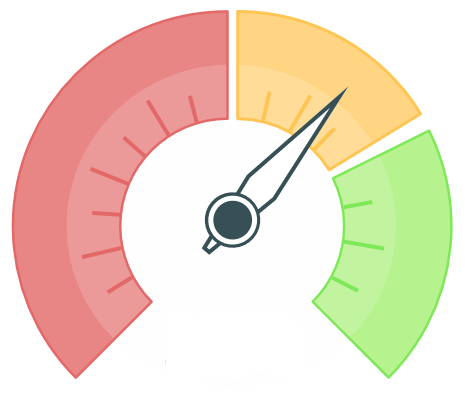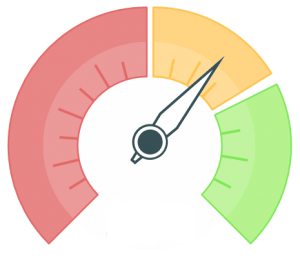 Ask for the RepUP Monitoring Tool demo: you will know how much is your brand reputation worth. 
Strategies of Online Reputation Sentiment Analysis
The Online Reputation Sentiment Analysis refers to those techniques of Artificial Intelligence which elaborate natural language (Natural Language Processing), to understand what is the feeling of texts, videos and images in relation to a person, a brand or an idea.
The Sentiment Analysis allows you to:
Take advantage of the huge flow of data that runs every day on the web;

Anticipate trends;

Block in the bud any reputational crises reported by an increase of negative mentions.
Let's take a concrete example by using the ReputationUP Monitoring Tool.
We have carried out a Sentiment Analysis on the online activities of US President Joe Biden.


As you can see in the infographic, the result is not the best.
Indeed, the analysis shows a negative sentiment compared to the previous days, in line with what emerged from the last G7.
If Biden had these (and other) data under his eyes, he would understand where he is wrong and what to improve in his communication to increase his constituents' trust.
The most popular fields of application for a Web Reputation Sentiment Analysis are:
Analysis of products / services
Completing a Sentiment Analysis involves enormous difficulties.
Why?
Well: one thing is the statistical analysis of objective expressions such as facts and numbers.
Another thing is the analysis of emotions and feelings – therefore subjective expressions – towards a person, a company, a brand, a party, a clinic, a bank.
Do you want to calculate your Sentiment Score?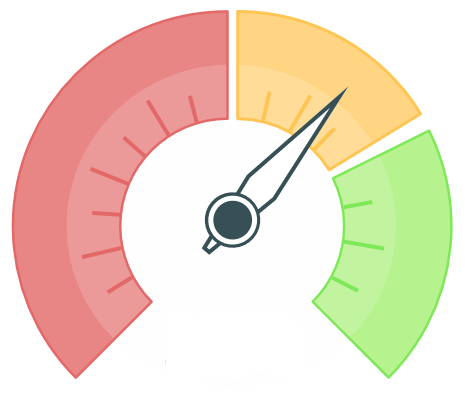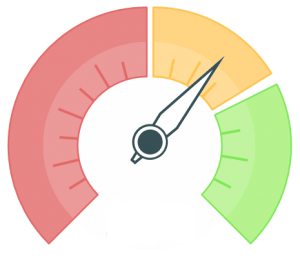 Simply activate the RepUP Monitoring Tool: you will know for sure what the value of your Net Sentiment is. 
Online Reputation Management Strategies To Grow Your Business
Understand. Analyze. Act.
After defining what online reputation is and what tools are used to measure your online reputation, I will show you in this third chapter how to grow your business by improving your personal and corporate online reputation.
Specifically, you will have access to Online Reputation Management advanced tactics and strategies to boost your presence on Google and on social media.
If your goal is to give more visibility and influence to your person and your brand, you will love this chapter.
.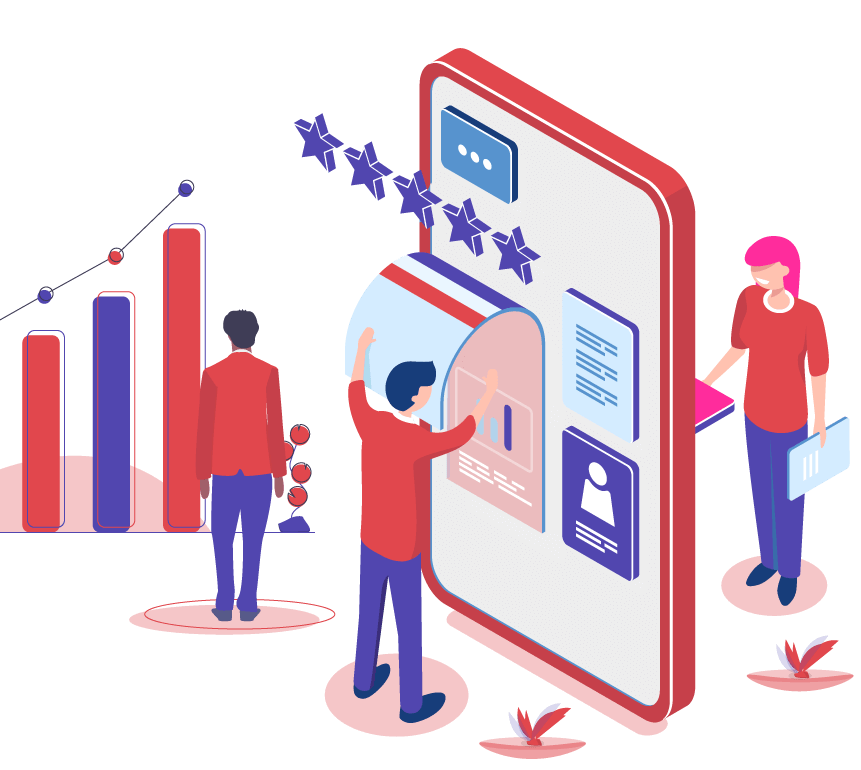 Online Reputation Management Plan Step-by-Step
All right, it's time to take action and understand how to grow your business.
Andrea Baggio, CEO of ReputationUP, suggests following ten steps for an effective Online Reputation Management plan.
Let's see them together, one by one.
1)

Brand Reputation Monitoring
Every successful strategy passes through a constant reputation monitoring action.
What is said about you or your brand?
Remember that the rule of "good or bad, as long as you talk about it" does not apply online.
2) B

rand Sentiment Measuring
Use the ReputationUP tool to evaluate how the audience responds and will respond to your messages (photos, videos, posts, articles, comments).
Then, scale the communication campaign and optimize the sending of content.
Result: you will improve the feeling of the public towards your person or your brand.
3) Clean the Web from Defamatory Content
4)

Create Quality Content
It is not enough to clean the web from defamatory content, you must also spread your voice. 
Conditio sine qua non: quality. 
Only by creating quality content you can improve your SEO positioning on Google, gain greater visibility and attract targeted traffic in line with the services/products you offer.
Take advantage of your corporate blog, following the example of ReputationUP. 
Naturally, writing a guide like the one you are reading (or the one on Crisis Management) costs time and effort. 
But our readers appreciate the effort, especially when there is free access to the guides.
And Google seems to like it too.
Indeed, when tipping the keyword "World-Check", we are in the fifth position out of millions of results.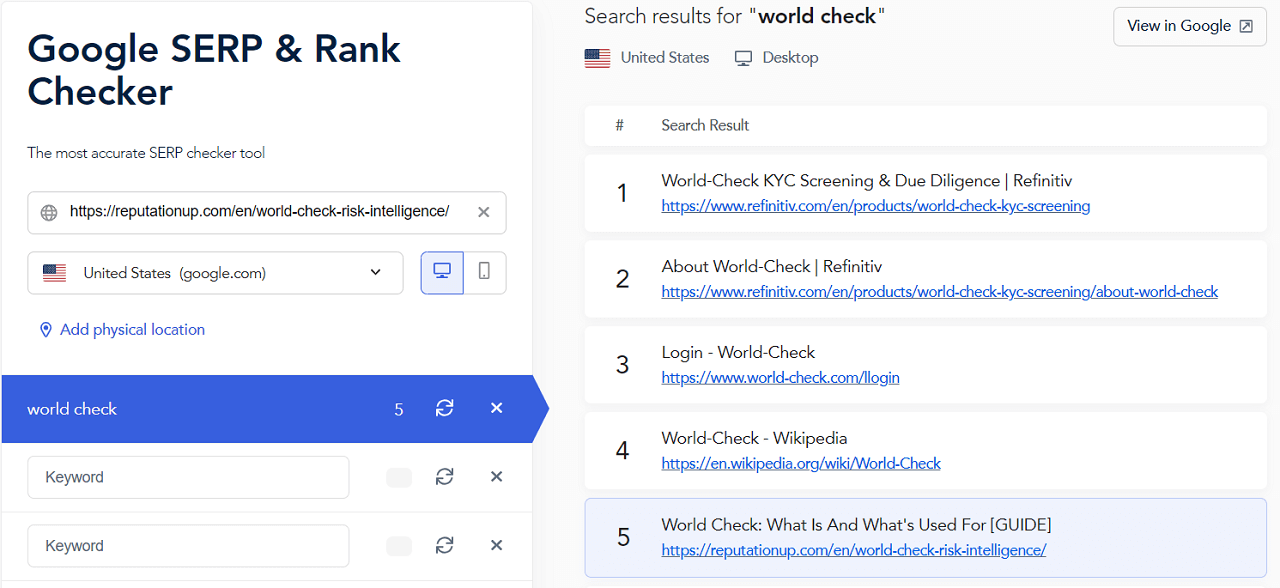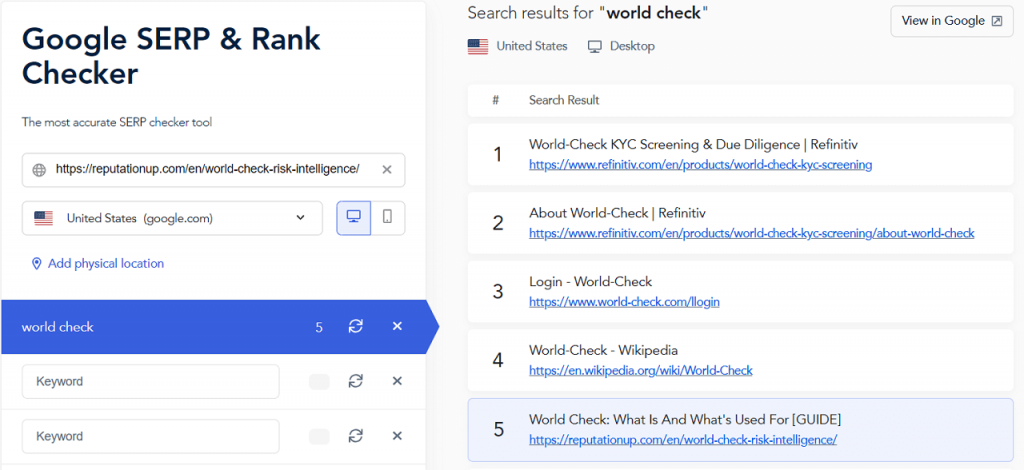 5) Optimize

Positive Reviews
This does not mean buying them for a few pennies on some strange site.
Always have a long-term vision as often, it is not the shortest route which leads quickest to the goal.
Just ask. 
Ask your users, customers, fans, voters, followers to recommend your page, your service, your product, to leave a 5-star review (specify) and tell their circle of friends how fabulous you are.
Warning: only go to this step after completing the previous four steps of the strategy to increase your reputation on the web.
Otherwise, it could prove to be a dangerous boomerang.
Someone who is not considered is much more dangerous than someone to whom attention is paid, even if minimal. 
Sometimes an emoji is enough to gratify your audience and encourage positive word of mouth.
Think about what happens in the management of the res publica.
A successful politician is not the one who keeps his promises but someone who listens to the needs of his constituents and tries to solve the daily issues.
Just like in fashion, where sometimes changing the size of a dress is enough to turn an occasional customer into a fan.
Solving a concrete problem has always been the best way to ensure someone's esteem.
7) Increase

Presence on Google and Social Media
If you have correctly completed the previous steps – in particular 4, 5 and 6 – the web will be flooded with UGC.
Spontaneous User Generated Content is worth gold for any kind of online business.
Increasing your presence on Google and Social Media does not just mean opening new pages (Facebook, Instagram, Twitter, Linkedin, Pinterest, Business Google, etc) to earn easy backlinks, but above all, it means increasing your influence on the web by stimulating the production of the positive content of satisfied users.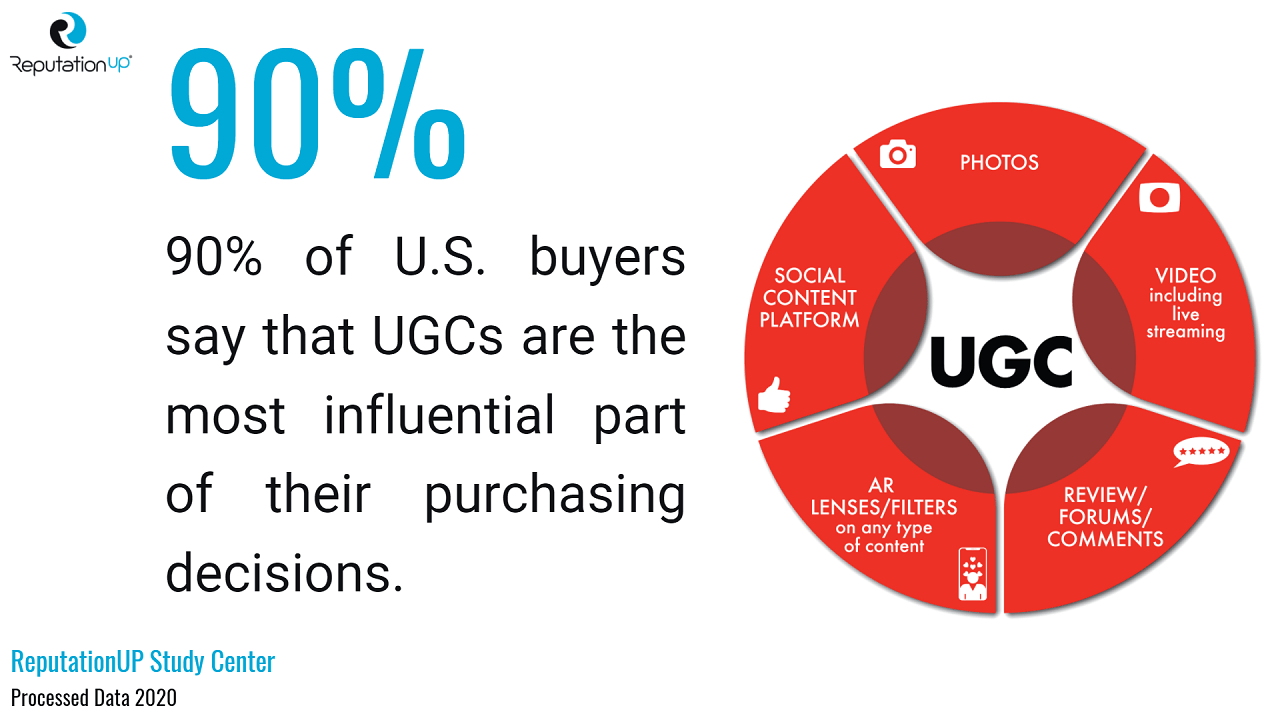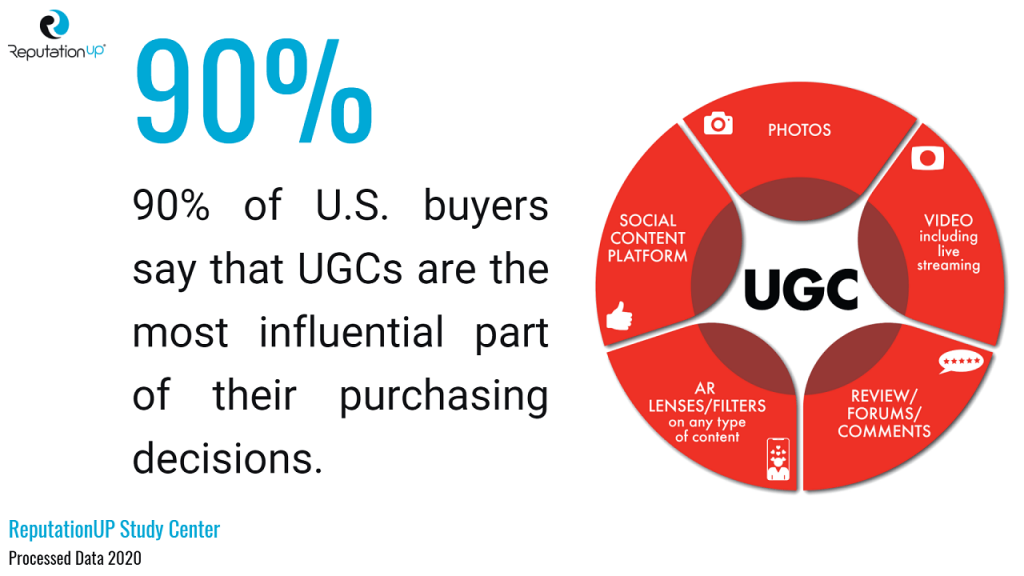 8)

Protect, Motivate and Train Employees
And who are the first users to be satisfied, the ones who first speak well or badly about you?
Glassdoor, Monster, Indeed are some examples of portals where employees leave reviews of the companies they work for.
Protecting, motivating, and training your employees will be the best way to receive positive comments, both during their stay in your company and afterward, when they decide to make new experiences.
Having happy employees is an excellent indicator to get a good reputation for your company or brand.
9) Encourage Those Who Speak Well of You
That is influencer marketing. 
You can use Influencity which allows you to promote your brand on a network of micro and macro influencers worldwide.
Or you can set up your own affiliate marketing and native advertising program so that the influencers of your niche speak well of you.
Take care not to throw your name at anyone.
Now that you've completed all the steps to increase your reputation on the Internet, it's time to look out of your garden and monitor the competition.
What do competitors publish? 
How do they react to positive and negative criticism? 
Thanks to the ReputationUP monitoring tool, you can spy on your competitors' digital strategy on search engines, social media, blogs, and forums.
Do you want to spy on your competition?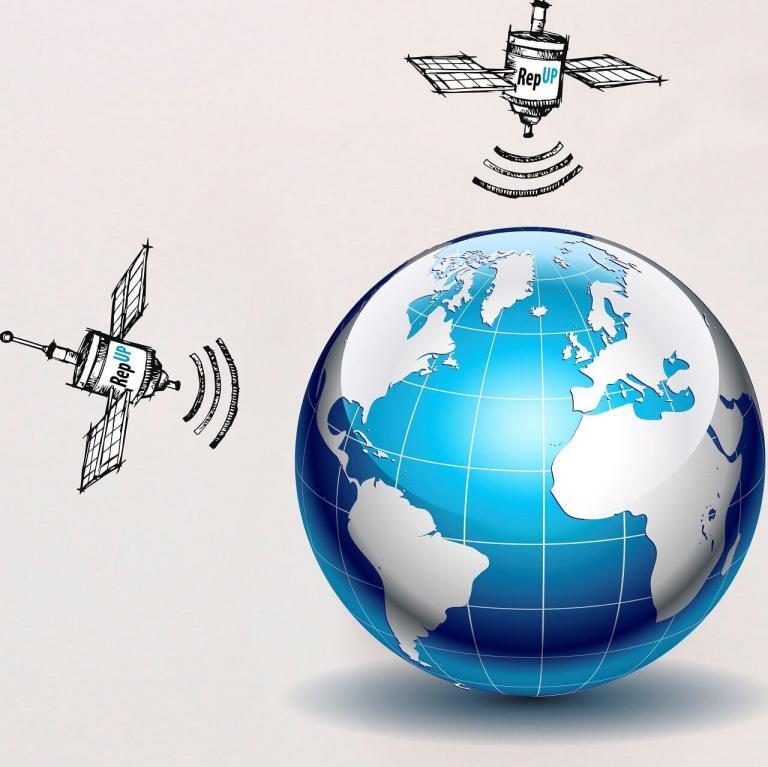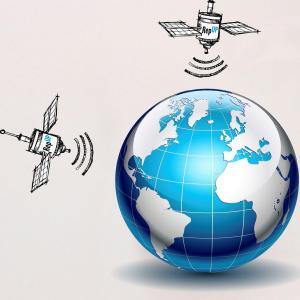 Ask for the RepUP Monitoring Tool demo: you will see everything your competitors do.
5 Advanced Strategies of Online Reputation Management
You already know how to monitor, protect and improve your digital reputation.
Now is the time to make the quantum leap, overcome the competition and become a market leader.
These advanced Online Reputation Management (ORM) strategies will be your passe-partout to climb the top of the top companies, regardless of the sector where you operate.
1) Build a

Crisis Management Plan
Every self-respecting large company must have a written plan to be able to react quickly, safely, and functionally to a potential crisis.
We recommend you share the Crisis Management Guide with your employees and study it thoroughly. 
In times of need, it will be your best ally.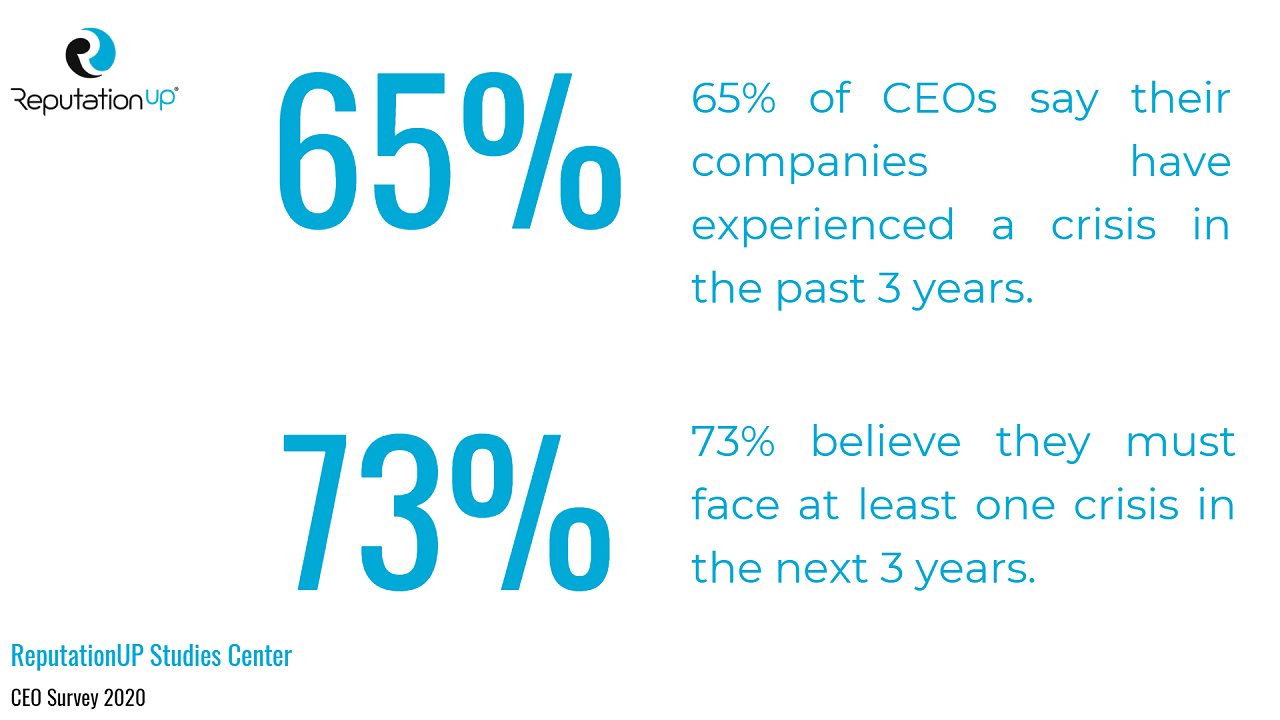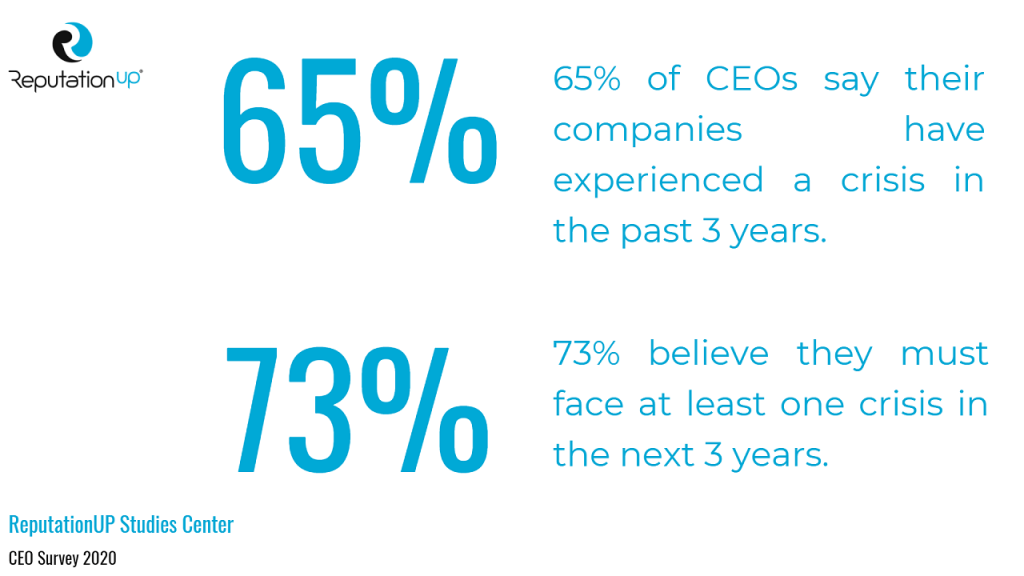 2)

Use a Reputation Monitoring Tool
You can register and activate the Online Reputation Monitoring Tool directly from our website.
One of our managers will contact you to listen to your needs and customize reputation monitoring. 
You will therefore know what is said about you and you can scientifically adjust the next steps.
3)

Remove Defamatory Content
How to remove online content from the web? It's a delicate process which can last from 24/48 hours to 6 months, depending on the specific case.
Sometimes the urgency to clean the web from defamatory links can be maximum, like for example when the holiday season for those involved in Hotel Management and Tourism is approaching.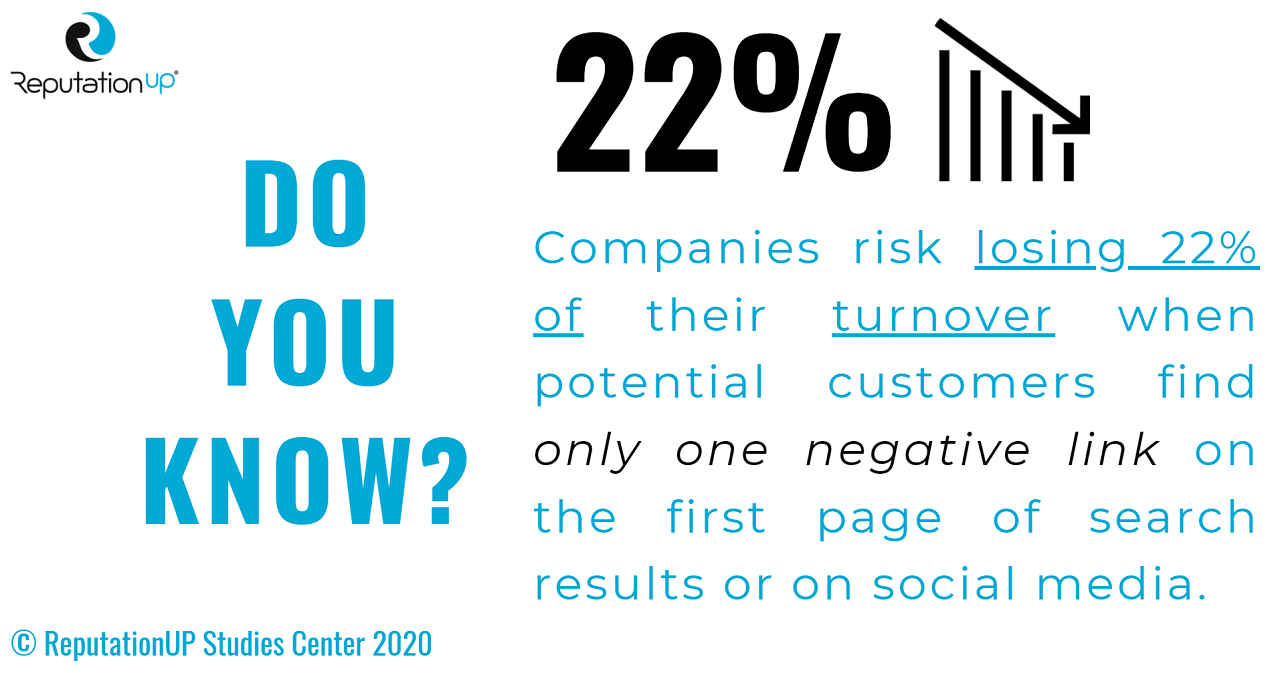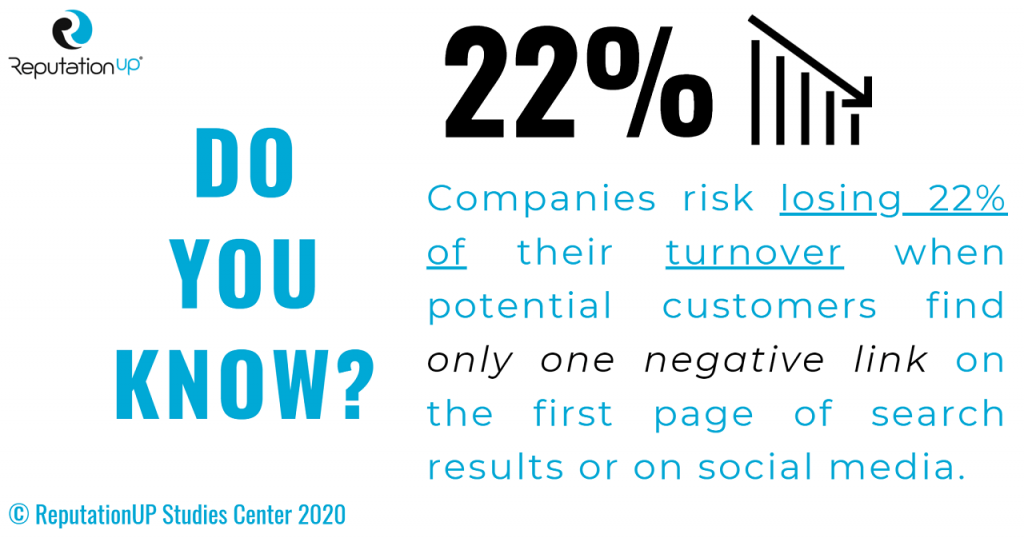 Harness the power of AI to start a Financial Reputation strategy.
You will gain important information about current and future business partners, employees with key roles and finally, you will find out who speaks badly of you and why.
Let's look at a concrete example.
You represent a banking group and you are at stake with the granting of a multi-million dollar loan to company X. 
Before granting the loan, however, you would like to be sure that company X is healthy and has nothing to hide.
How do you know this? Use the Financial Reputation strategy.
5) R

eputation Risk Analysis
If you want to predict the reaction of a user, a consumer, a customer, a voter towards your new product/service/message, then you should carry out the so-called reputation risk analysis.
Why should you deal with expensive Crisis Management operations when you can evaluate the consequences of your action in advance?
Let me be honest and transparent all the way.
The five advanced strategies of Online Reputation Management are not free or even cheap: stay away from those who sell amazing ORM services for little money. 
Whoever thinks of saving a millionaire fortune with a few euros goes against any logical thought.
Online Reputation Management For Business:
Best Digital Marketing Tactics To Improve Your Reputation
Do you want to make your Online Reputation Management Strategy truly efficient?
Be able to integrate ORM activities with the main areas of Digital Marketing.
Let's see in detail what these macro-areas are and how to integrate them to improve your online reputation.
Advanced Search Engine Optimization (SEO)
It doesn't matter whether it is Voice Search, Mobile SEO, or Desktop SEO. 
What matters is the positioning of certain information on Google.
Should it be negative, then it must be removed or stay as far as possible from the first 3 pages; in case of positive information, it must be as high as possible.
To do this, you will need a team that removes harmful content and positions updated content.
All the rest is time wasted talking about how to best optimize content so that it is visible to the right target.
The whole digital life – yours and the one of your company – runs on the web in the form of data. A huge flow of data upon which your digital reputation is based upon.
If you want to develop incisive reputational strategies, you will need a Data and Reputation Specialist who extrapolates the meaning hidden behind cold numbers and converts it into successful actions.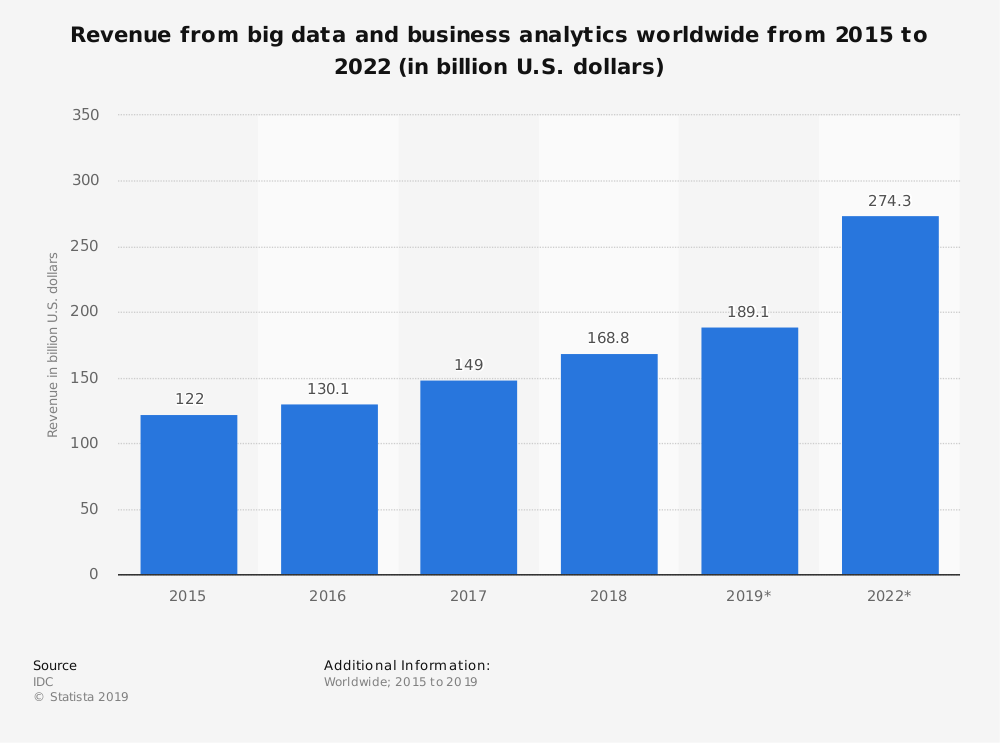 Social Media Marketing (SMM)
ReputationUP Monitoring Tool will allow you to:
Check whether the information you share is effective

Know who speaks badly or well about you on social media

Measure your Reputation Score 

Intercept the signs of a potential reputational crisis.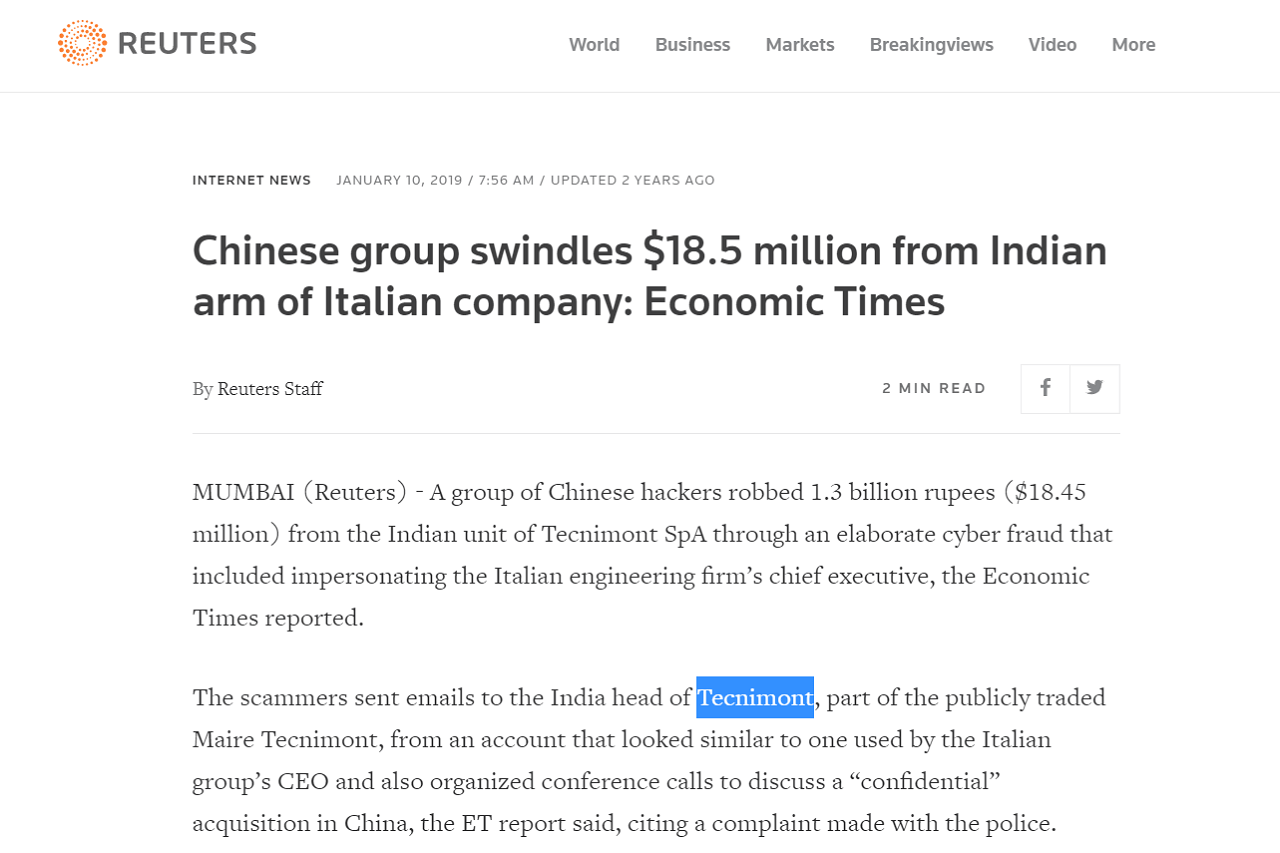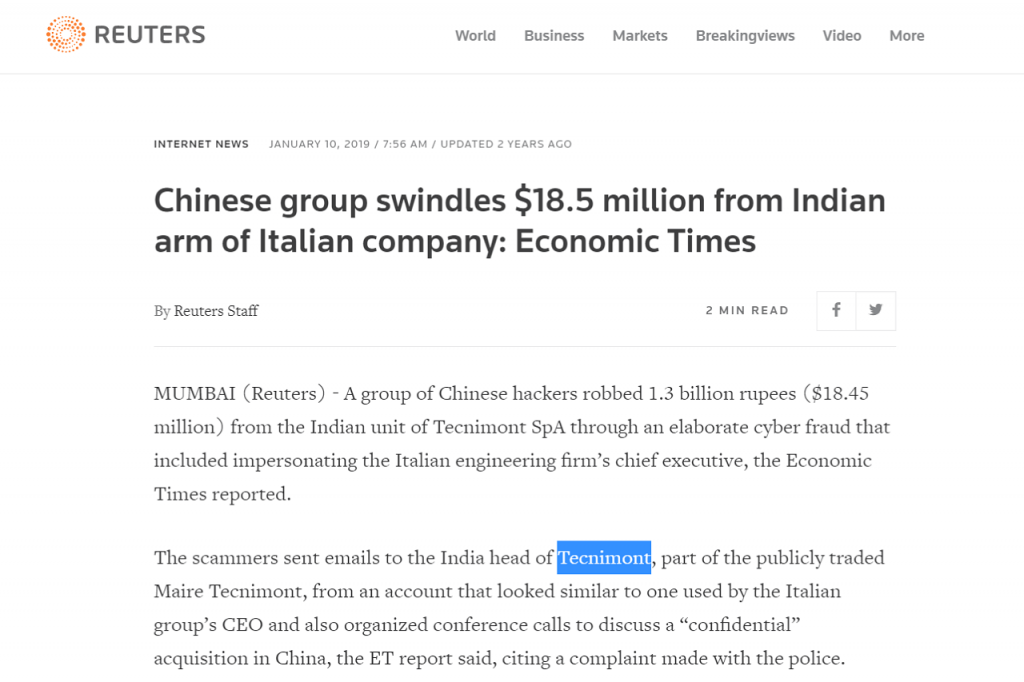 Dear Tecnimont friends, the training promoted by ReputationUP costs much less than the amount you gave to those who cheated you.
Whatever your field of work – from sport to health, from entertainment to politics – there is a commandment to never violate.
If you know the enemy and yourself, your victory is granted.
Does Online Reputation Management work?
Yes, it is essential to have professionals who can meet the objectives set, know how to act in the face of a reputation crisis, and maintain a positive image on the network.
Why Online Reputation Management is important?
Online Reputation Management builds trust and conveys a positive image to the public. Consequently, it allows companies to obtain more income.
How to improve Online Reputation Management?
Your online reputation can make or break your business, so it's important that you do everything you can to protect, monitor, and improve it. The first step to improving your online reputation is to make sure that you have a strong online reputation management system in place. 
This will give you a solid foundation to build on and will allow you to respond to negative reviews and comments as they happen.
Why is it important to manage your online reputation?
Managing your online reputation is important because it allows you to respond to negative reviews and comments as they happen. When you have a strong online reputation management system in place, you can respond to negative reviews and comments as they happen and improve your online reputation.
This will help to build trust with your current and future clients, and so make more money online and offline.
What does Online Reputation Management include?
Online reputation management involves a combination of digital marketing, public relations, and SEO strategies, as well as reputation cleaning, protection, monitoring, and improvement.

What is Online Reputation Management ORM?
Online Reputation Management is the complete process of managing a brand's online reputation, and ORM is the acronym for Online Reputation Management.
What is the best online reputation management company?
ReputationUP has developed a unique Certified Reputation Management System covering the entire ORM funnel: cleaning, monitoring, protecting, and improving your online reputation.

How much does online reputation management cost?
The cost of an Online Reputation Management service depends on the objective. Each individual or organization has different needs, and prices vary according to the actions to be carried out.
I have shown you in this guide the best tools and strategies for a successful Online Reputation Management plan for business. Main purpose: analyze your reputation (every plan starts with the analysis) to boost your personal or company brand.
I have also introduced the RepUP Monitoring Tool to monitor your brand, calculate the sentiment score and spy on the competition.
If your goal is to analyze your brand's reputation and to improve users' perception of you, do not hesitate to share this guide with your team.
It will be the first step towards reputational success.
Now It's Time to Hear Your Voice
I hope you got great value from 'Advanced Online Reputation Management Guide: Analysis, Tools, And Strategies To Boost Your Business Online'.
And now I'd like to hear your opinion:
Which driving strategy will you try first?
Will you use the monitoring tools?
And if so, which one?
In any case, let me know by leaving a short comment now.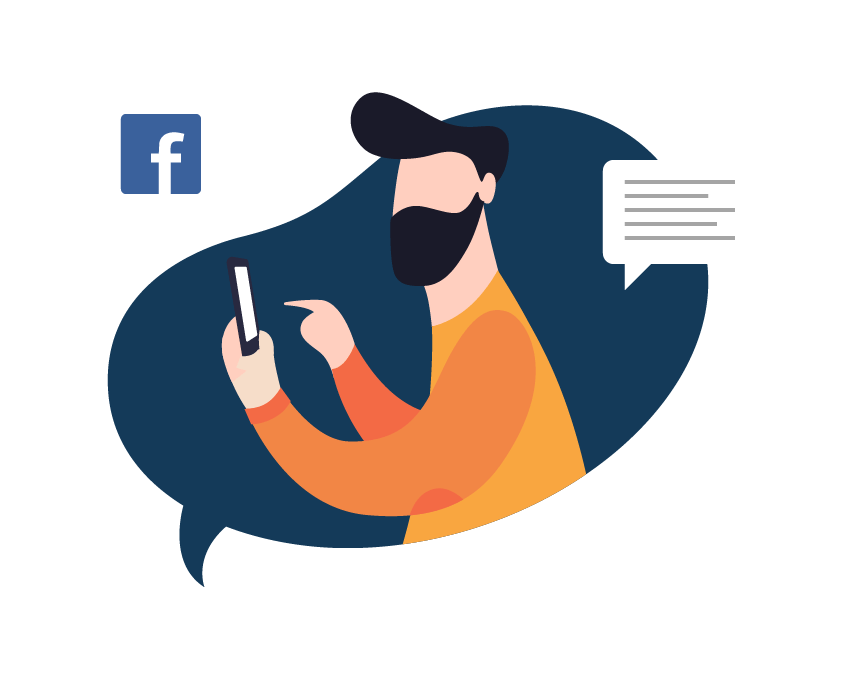 Do you want to monitor your Brand Reputation??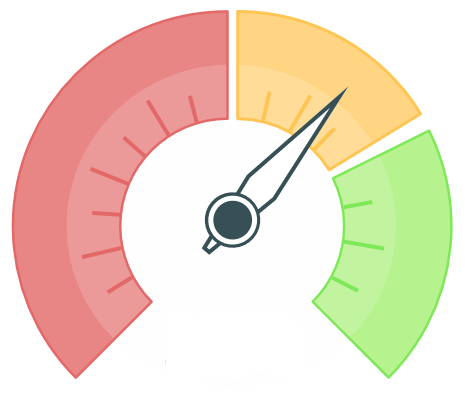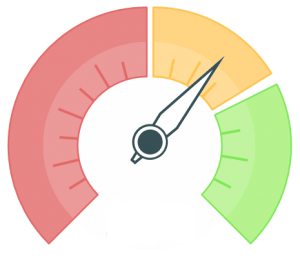 Ask for the RepUP Monitoring Tool demo: you will know how much is your brand reputation worth.