Discover all the brand protection practices. You will know the best way to protect an online brand or business name.
What is brand protection?
Brand protection is part of Online Reputation Management strategies.
If you are an entrepreneur and you have decided to found your company, it is very likely that you have started with the choice of the name and the image that will represent it.
That is, you have chosen what your company brand will be.
Protecting your trademark is brand protection strategy.
This is because the trademark is the means by which a customer recognizes your product or service and differentiates it from the competition.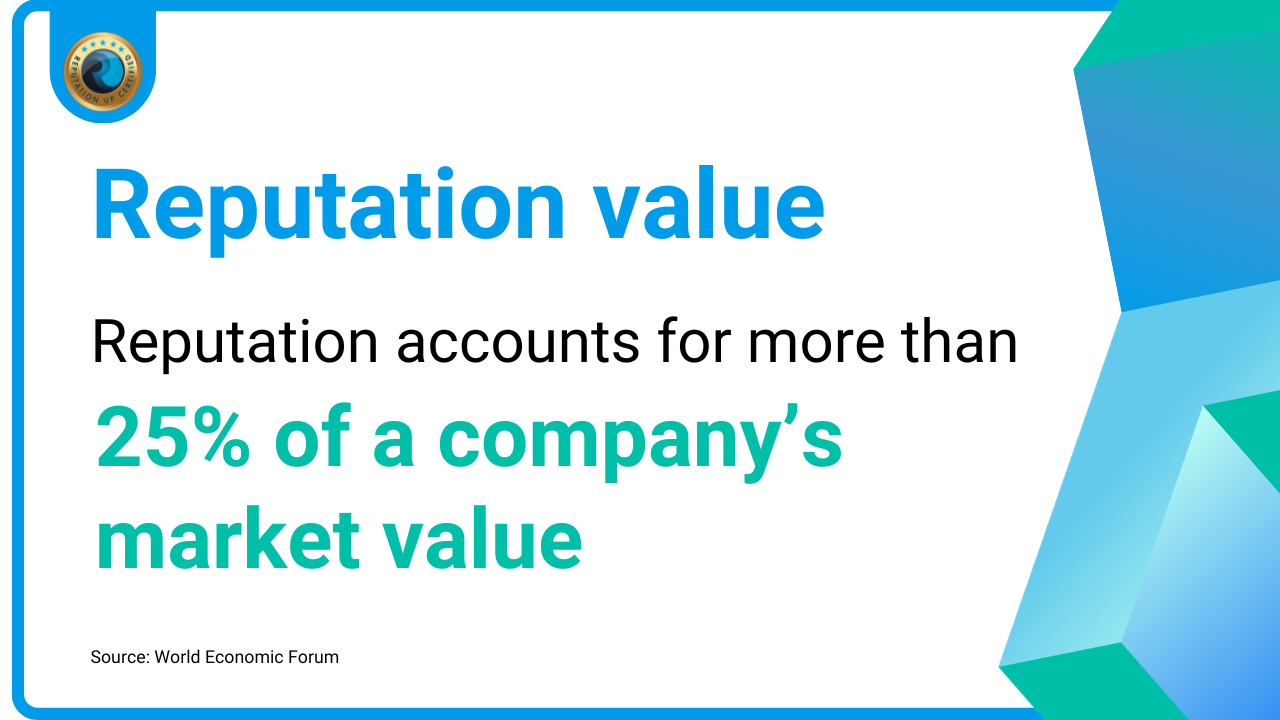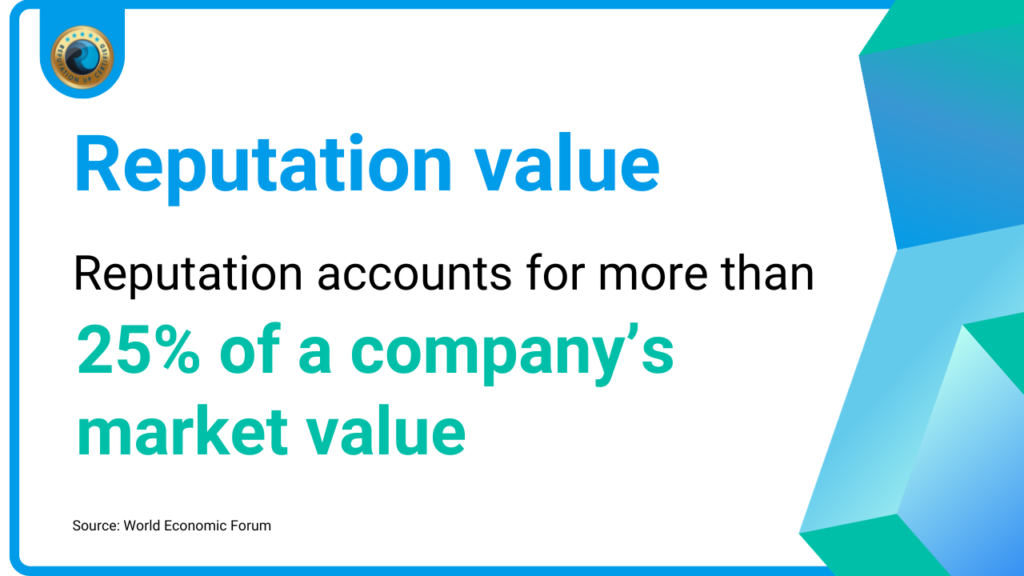 A study by the World Economic Forum estimated that reputation accounts for more than 25% of a company's market value.
The importance of brand protection is evident.
The Cambridge Dictionary defines the word trademark as follows:
"A name or symbol on a product that shows it was made by a particular company, and that it cannot be used by other companies without permission".
Sometimes the brand is confused with the logo.
In reality, the logo is only one of the parts that can make up a brand, that is, its graphic appearance.
How can I protect my brand?
In the United Kingdom exist a number of laws that protect the brands, within the framework of intellectual property.
This means that, to protect your brand, you must follow the precise steps regulated by law.
To be registered, the trademark must meet the following requirements:
Legality;
Veracity;
Originality;
Novelty.
Trademark registration allows you to use it exclusively.
As a result, it will be easier to take steps to improve your company's reputation.
When it comes to brands and logos, we are in fact in the field of intellectual property.
In the European Union, this is regulated by the EUIPO.
Intellectual property is a central aspect of brand protection and its management significantly affects a country's GDP.
As read in the report prepared by the European Patent Office and the EUIPO, in 2019 industries with a high intensity of intellectual property rights generated almost 45% of the GDP of the EU.
How is a logo protected?
To protect a logo you must consider it as a figurative trademark and register it as such.
It is always preferable to register the mark as figurative, even if this does not strictly identify your mark.
This way, you can guarantee greater protection, since you will protect not only the written part (wordmark), but also the graphics and colors.
How to protect a web domain?
Cybercriminals are always looking for new domains to steal from people and organizations, then request a ransom or resell them to other entities.
This can lead to a reputational crisis, which can be difficult to manage.
Therefore, for proper brand protection, start by protecting your domain name, which is the name under which your company is present on the web.
Here are some tips to get it right:
Find an efficient domain name 

It allows you to have adequate visibility on the net and is the first aspect that every user notices;

Choose a DMN according to your business

The domain is representative of what you offer, to give credibility to the brand;

Use words that are easy to remember and write

Avoid puns, definitions and numbers that are difficult to pronounce, because they confuse customers.
Another way to prevent cybersquatting is to purchase the available extensions.
The most common extension for a company is .com, but there are different types:
Geographical: they provide information on the location of the company or on its geographical area of intervention (in Italy it is .it);
Thematic: they indicate the nature of your business (.cafe in the case of a cafe, for example);
Sectorial: inform the sector of interest of your brand. Some examples:
.org if the company does not have a business purpose;
.io if it is a web application;
.mobi if it is a site adapted to the mobile phone.
The more extensions you have, the safer your domain name will be and the less chance that others will use it.
Owning multiple domains is also a way for your business to be more visible to customers, who can find it even if they haven't entered the exact address.
At the same time, for adequate brand protection, choose a reliable hosting provider.
How is proper brand protection achieved?
The first step to implementing a correct brand protection strategy is trademark registration.
To do this, you must carry out preliminary actions:
Make sure that the trademark complies with the law and has all the requirements;
Verify that the trademark does not violate the rights of third parties and that it is new and does not confuse others;
Choose the Nice Classification classes for which you want to protect the mark.
Once you have complied with those aspects, you can proceed with the registration.
Access the United States Patent and Trademark Office (USPTO);
Click on Apply for a trademark;
Then find and click on Initial application forms;
On the new screen you need to choose between the TEAS Plus or TEAS Standard filling options;
Once you know which one of them you need, you have to click on Start your application in TEAS, where you will be required to log in or register;
Now that you've logged in, you need to enter all the information in the appropriate fields in the form, and follow the instructions given;
Finally, you make the required payment, after which you will receive a confirmation email.
What does brand protection do?
Registering your trademark prevents cybercriminals from stealing it.
One of the most common problems for companies that do not have a brand protection plan is finding themselves a victim of cybersquatting.
According to the definition given by the Oxford Dictionary, cybersquatting is:
"The illegal activity of buying and officially recording an address on the internet that is the name of an existing company or a well-known person, with the intention of selling it to the owner in order to make money."
The theft of domains and brands, as well as their improper use, constantly increases the risk to your corporate reputation.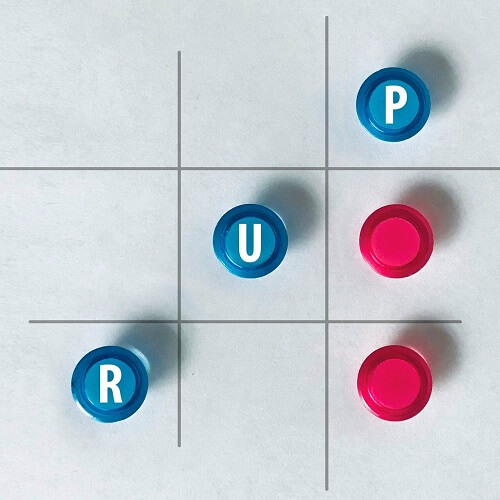 Do you want to grow your brand's online reputation?
97% of entrepreneurs say online reputation management is the main key to success for their business
The Uniform Domain-Name Dispute-Resolution Policy (UDRP) was created to fight against such computer crimes, and has since its foundation, dealt with more than 50,000 cases.
As can be seen in the report prepared by the EUIPO on cybersquatting, 49% of the analyzed domains were considered suspicious.
As can be seen in the infographic, of these domains, 55% were unused, 10% were for sale, while the remaining 35% were used for illegal activities, especially scams, phishing or any cyber extortion.
For greater and complete effectiveness, consider protecting your brand within a strategic online reputation management plan.
What do you need for effective brand protection?
We have said that a correct brand protection strategy starts from protecting the commercial name or brand.
Registering a trade name or brand can be done in person or online.
If you are in the United Kingdom, you can do it online through the Intellectual Property Office's website.
In the case that you are in the USA, it is also possible to register on the website of the United States Patent and Trademark Office.
If you want to protect the trademark internationally, you must contact WIPO in Geneva (World Intellectual Property Organization).
Traders and commercial companies (e.g. SpA or Srl) are not required to register a name or a trademark.
In the United States, between 2018 and 2019, the number of registered international trademarks increased by 7%, according to data from the OEPM.
It's actually a good thing to do because you prevent third parties from making harmful use of your business data.
It is also recommended to register the domain of the company website, in order to protect the digital reputation.
How to protect a trademark?
Trademark protection is valid for 10 years.
After this period of time you will have to renew it.
They are quite simple procedures, but you can avoid them by relying on specialized companies to obtain a complete brand protection strategy..
Contact ReputationUP for the help of experts in online reputation management.
The team will accompany you throughout the protection and monitoring process, 24 hours a day, 7 days a week.
Through the RepUP Monitoring Tool, you will also have the possibility to constantly monitor your brand thanks to a combined analysis of Big Data and IT.
Conclusions
In this guide, we show you everything you need to know about brand protection: how to protect your brand, logo and web domain and why it is important to register a trademark.
Therefore, we can conclude that:
Brand protection is part of Online Reputation Management strategies;
The trademark is the means through which a customer recognizes your product or service and differentiates it from the competition;
Trademark registration allows you to use it exclusively;
The trademark and the logo are two different concepts, but both belong to the intellectual property right;
It is important to protect the web domain to avoid cybersquatting attacks;
Trademark protection is valid for 10 years and is renewable.
Protecting your brand is equivalent to protecting your reputation.
ReputationUP has all the tools to manage your digital reputation taking care of all aspects of the process.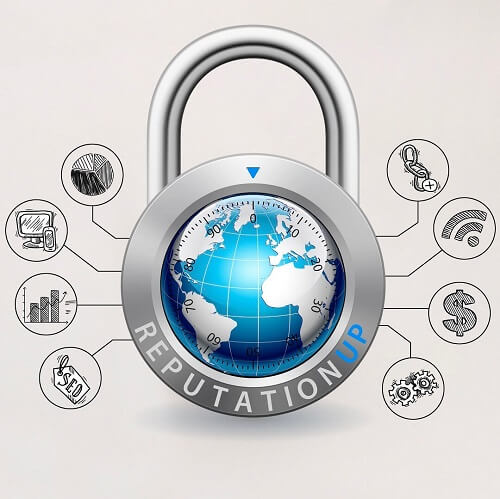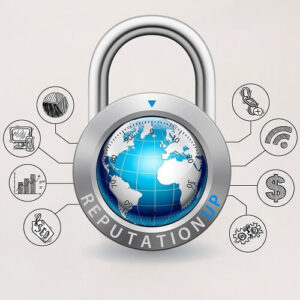 Need help protecting your reputation?
Remove all negative content against your brand and publish positive content that re-launches your digital image
FAQ
What is brand protection for?
Brand protection protects your corporate or personal brand on the web. It also prevents reputational crises and the publication of defamatory content.
Why choose a brand protection strategy?
Building a positive reputation takes a long time, while a few comments are enough to destroy it. You should always have an adequate protection strategy against haters and fake news that could ruin your brand's image.
How to increase the reputation of my brand?
Your brand reputation goes through four stages. First, the cleaning of harmful links; network monitoring, and protection follow; ends with reputation improvement.
How to protect my company's reputation?
Protecting the reputation of your company is a long and continuous process, which requires constant attention. It is not just a question of acting on emergencies but building long-term strategies that prevent crises. Being a long process and requiring various skills, it is best to turn to professionals.