This guide on due diligence will be your passe-partout to fully and definitively understand what Due Diligence is for and how to do it.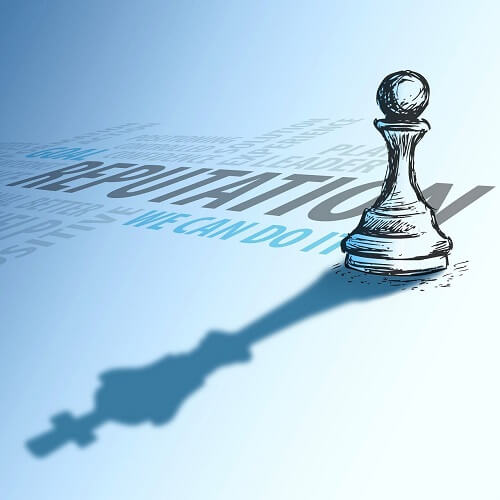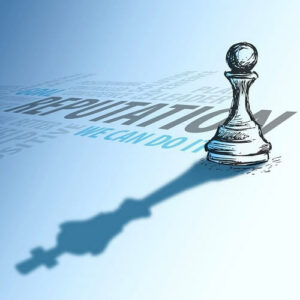 Need help managing and improving your online reputation?
60% of users say they don't trust people or businesses who receive negative comments or reviews
What does Due Diligence mean?
In the field of law, the term indicates the obligation of the debtor to fulfill his duty as such.
With reference to the commercial, financial and economic sector, performing due diligence concerns the set of behaviors aimed at a specific need: having valid and detailed information on a specific profile (private or corporate).
This need is mostly related to acquire a solid financial statement and background check on:
Buying a business
Business Transaction
Mergers and Acquisitions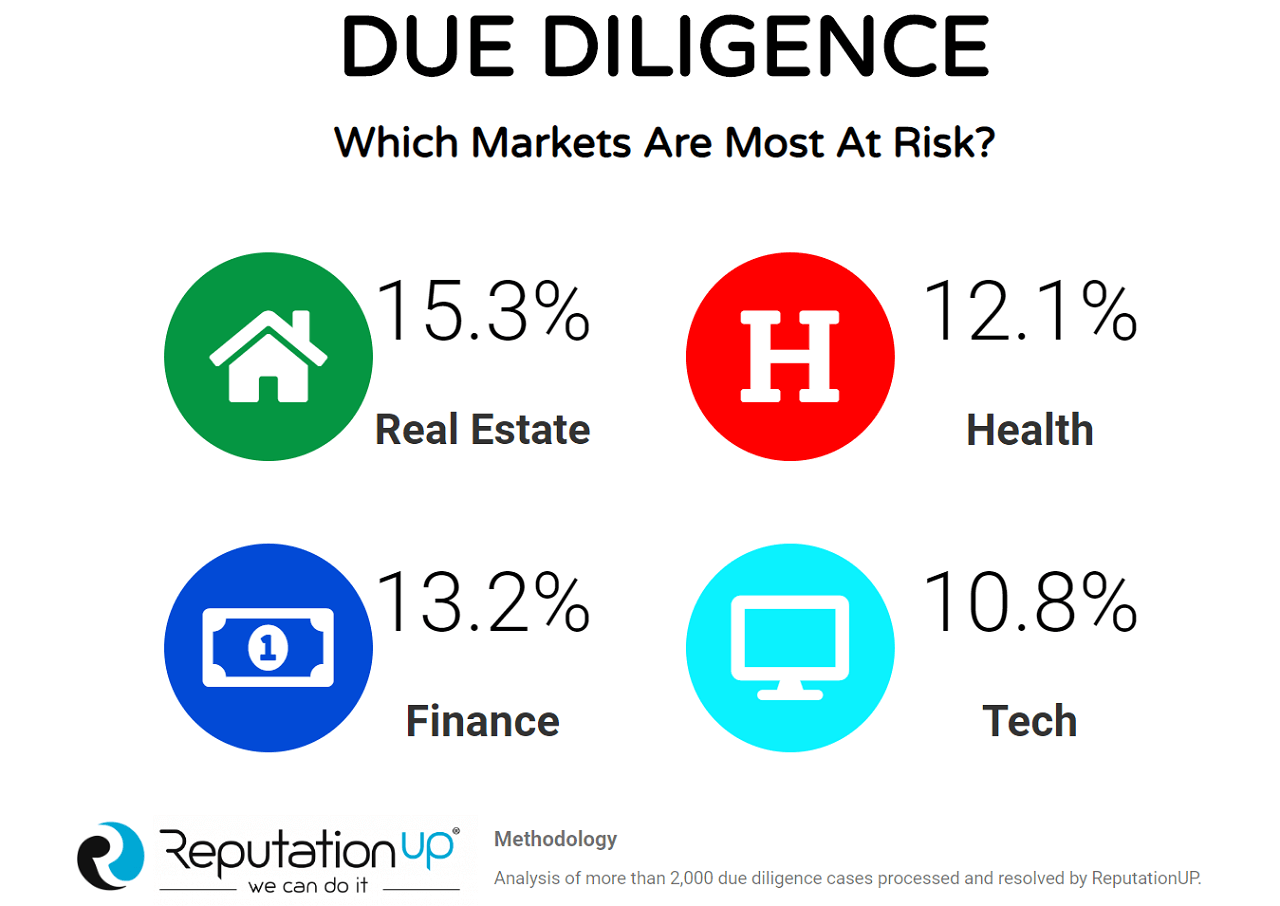 Diligence must also be due, a concept that somehow implies the obligation of one person and the right of another.
What is Due Diligence?
Due Diligence concerns the financial reputation and it is the research, investigation and preparation of documents (taxes, property, management, and personnel) aimed at revealing crucial and necessary information to carry out a financial operation. A very broad concept that has very important implications if you are about to invest in a company or, for example, decide to buy a property.
In order to fully understand the idea behind Due Diligence, you must consider that the first time this term was introduced when the Securities Act (1933), entered into force in the United States, with reference to the purchase on the market of stock securities that had to be certain. So if you were a buyer, it could be very important to carry out surveys that were both commercial and financial in order to be able to know the real potential of your future investment and not find yourself exposed to unpleasant situations.
Due diligence is borne by those who sell – obliged to provide adequate, honest and verified documentation for a transaction – and by those who buy, required to know all the legal and economic aspects related to a financial activity.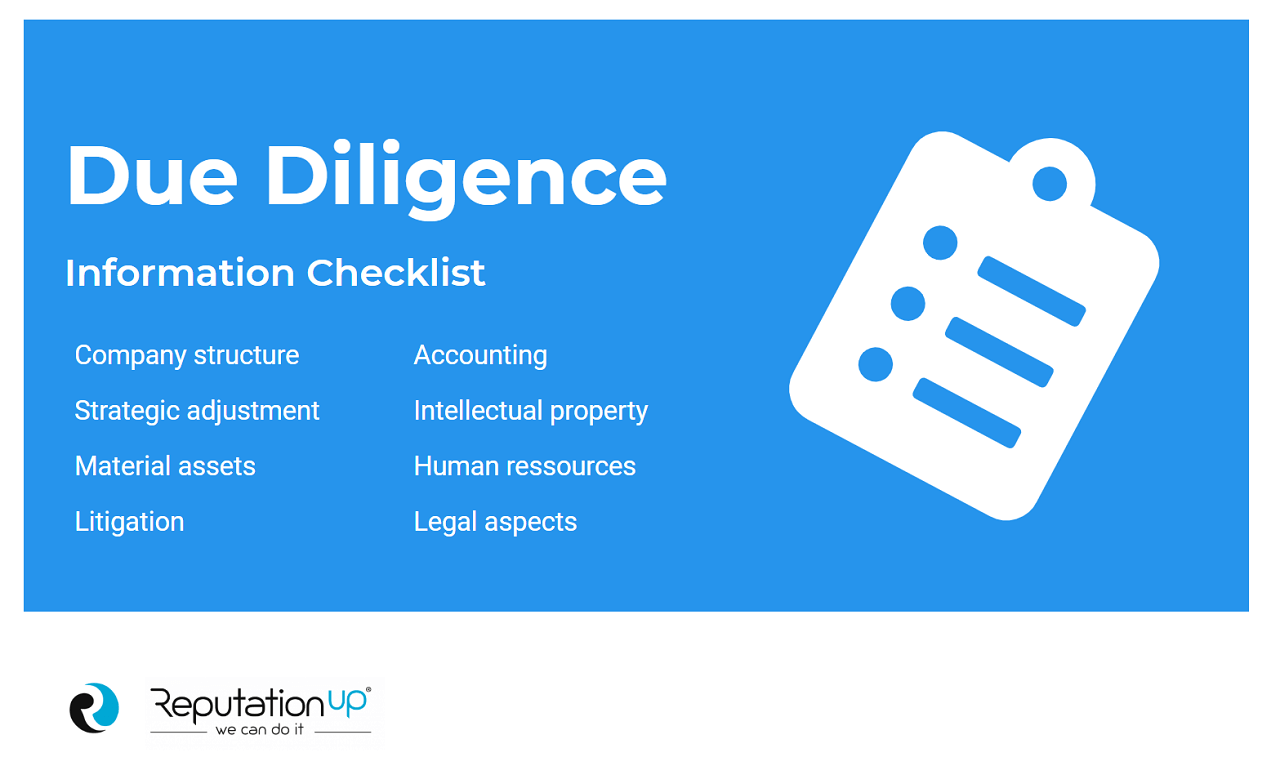 How to carry out Due Diligence?
It would be very useful to know if your counterpart is in the World Check database.
Indeed, in order to carry out the various investigation activities, specific skills will be required in the individual reference sectors, in order to carry out financial and legal investigations, recovering the necessary documentation in order to certify a due diligence behavior by the company or the party under examination.
To exercise Due Diligence you firstly need a survey through which it will be possible to discover the main aspects of a company and the less obvious ones that, for example, a company may wish to hide.
The ultimate goal is to measure the Reputation Score and calculate the relative risk index, before concluding any business, in order to prevent crisis management.
Firstly, we will analyze the paper documents of the so called Target Company, such as:
Articles of Association
Chamber of Commerce registration
Partners data.
It will also be important to visit the place, as the company's operational headquarters or the property, talking to employees and the board of directors, as well as checking the list of customers.
Another important step may be a technical inpection of the equipment and goods included in the commercial activity.
Furthermore, a financial activity analysis will be carried out, such as:
Payments made
Balance sheets
Bank exposure
Registration at interbank centers.
Finally, a review of legal and historical cases in individual courts will also be considered.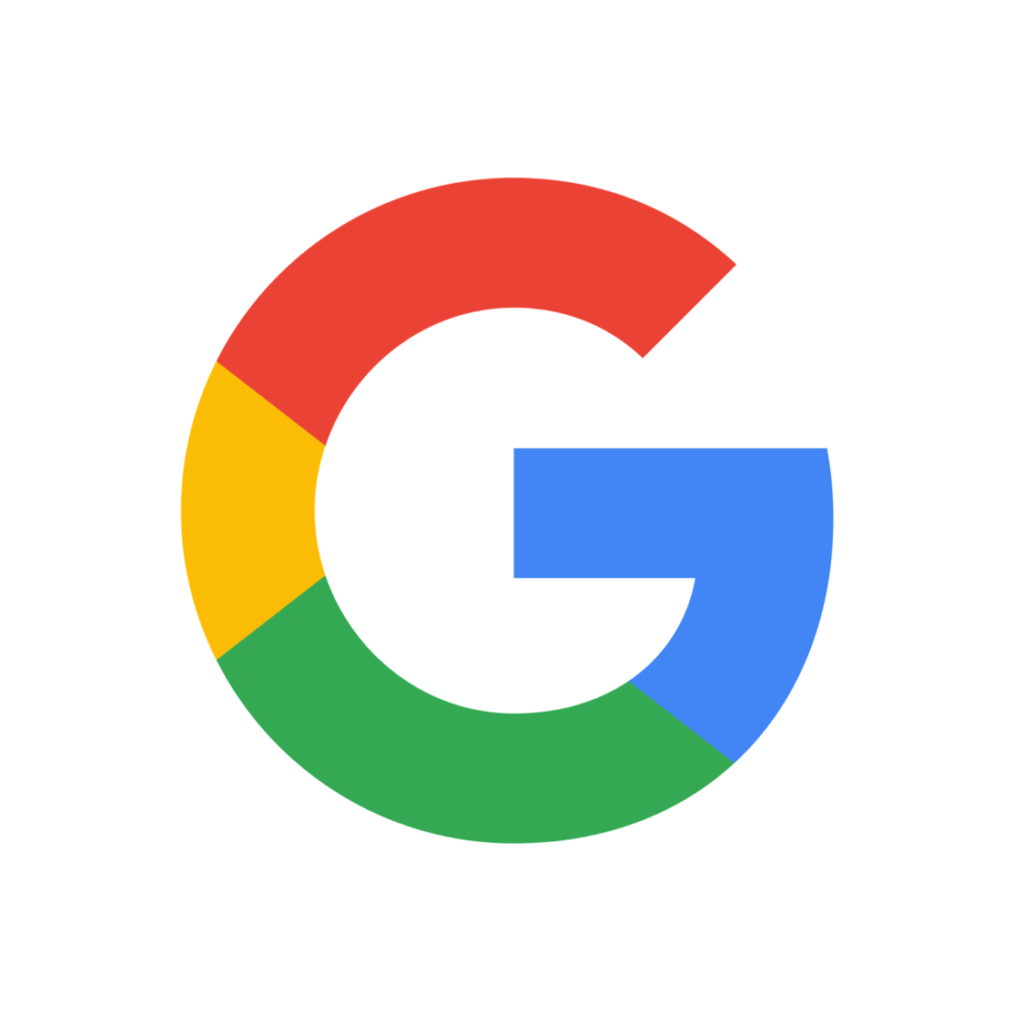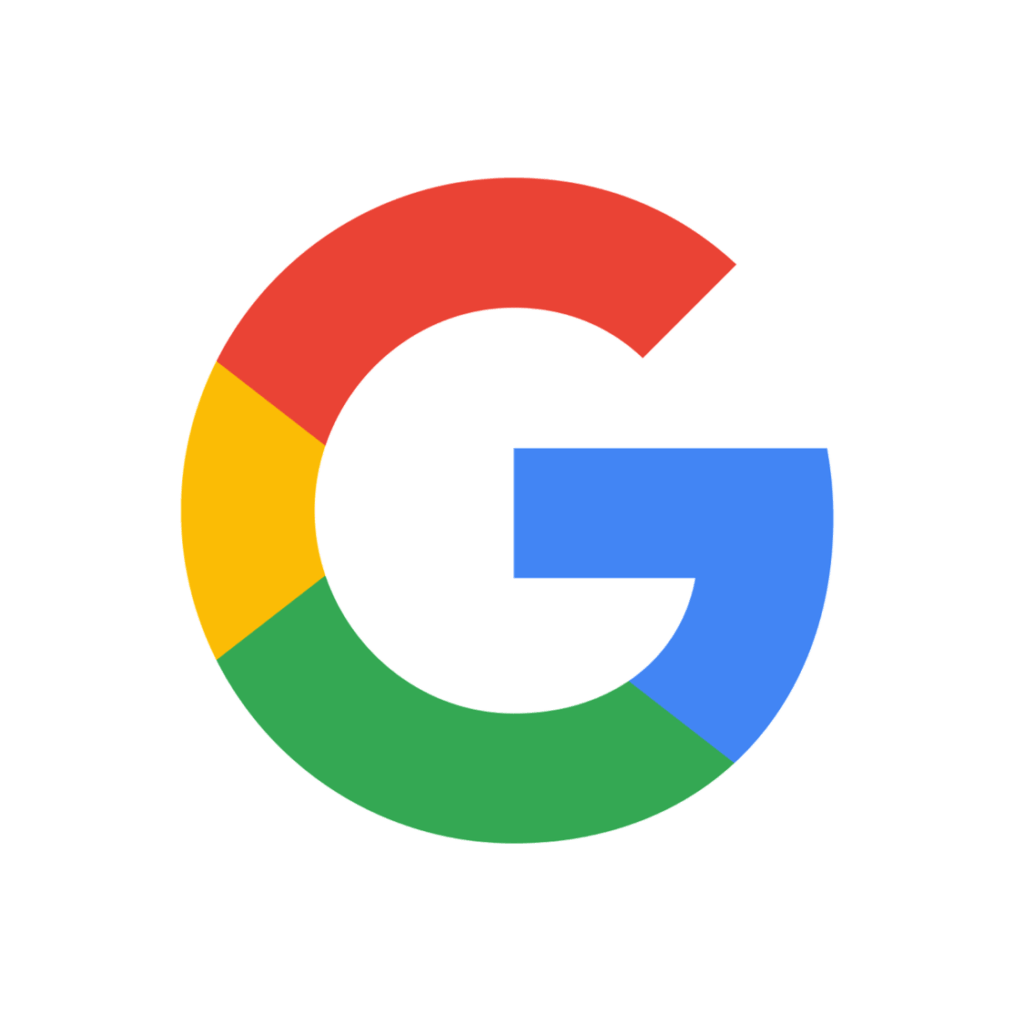 Don't like what Google says about you?
ReputationUP guarantees the elimination of any negative link (photos, videos, comments, content, reviews) from Google
When does Due Diligence apply?
The Due Diligence process can be carried out for each commercial transaction and, in particular, it is a priority for those operations which involve:
Corporate and business acquisitions and disposals
Purchase of real estate or valuable goods
Purchase of mutual funds of investment
Business mergers.
The procedure must be carried out prior to the signing of any agreement in order to verify the presence of risks, which can subsequently be followed by other checks before the conclusion of the commercial activity.
What is Due Diligence for?
To understand what the Due Diligence process is for and what opportunities it offers, let's examine the two concrete cases.
Case 1: you are looking for information. You want to have a complete picture of the person you have in front of you or the business activity with which you will base your business negotiations. The purpose of the investigations therefore provides the answer to some questions that will allow you to evaluate whether the commercial deal you are signing up for is convenient. In addition, thanks to Due Diligence, you can define the price that best suits the investment and additional guarantees or contractual obligations.
Case 2: you are under investigation. You want to demonstrate your good faith at every stage of the negotiation, even if problems arise that do not lead to the conclusion of the agreement.
How much does Due Diligence cost?
The cost of Due Diligence depends on a number of factors, different from customer to customer. The investigations can be very different from each other, given that each company or person has a story of its own: and discovering or verifying it can be simple, or take longer.
Moreover it depends on the type of due diligence.
Different types of due diligence
The remuneration of a professional or a specialized company such as ReputationUP is conditioned by the intended use of the due diligence activity, which will differ according to individual legal, financial, personal, real estate and environmental factors.
For the purchase of company shares
Acquiring company shares can be a useful investment, especially if the company you are joining has good growth prospects. The Due Diligence for the purchase of company shares will allow you to verify both the activities of the company in general and the ownership of the person with whom you have a share transfer agreement.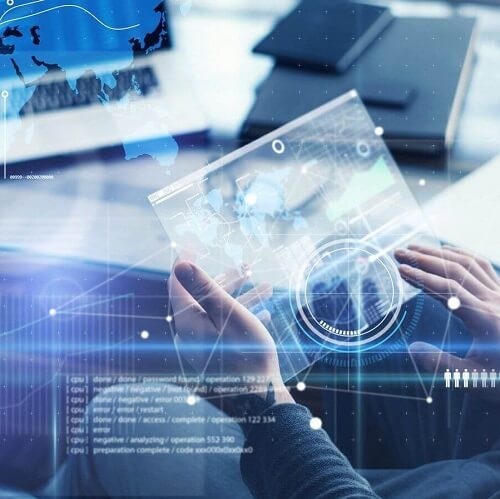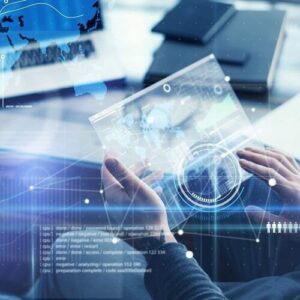 Do you want to check your partner's financial reputation?
ReputationUP analyzes your partner's financial reputation and sends you a detailed report
For example, you can then check the real value of the latter and whether the price corresponds to the market price, as well as avoid any financial fraud.
For the real estate appraiser
It is essential for a real estate appraiser to carry out checks on:
Asset security
Technical aspects
Legal issues
This process will make a difference in a competitive market like the real estate market. Over the years, a property may have undergone several transformations, some registered, others not; from a legal point of view, it could be subject to restrictions or part of a hereditary axis. Having access to this information will allow a correct assessment of the price of the property and the success of the sale.
For property purchase
The other side of the coin buyers and sellers.
If you are a buyer you will have to investigate all aspects of the property being sold, thus obtaining a complete picture of the administrative documentation such as:
Cadastral plans
Register search
Easements assessment
Intended use
Compliance with regulations
Title-deeds entitlement.
Due diligence for property purchase is particularly useful in the presence of a property with different owners / heirs or a property subject to technical / judicial interventions.
For security
Security Due Diligence is a process that allows you to evaluate the legislative compliance of a place or the individual aspects connected to a company, such as the approval of machinery and compliance with the rules of a plant.
For company evaluation
As an entrepreneur or partner of a company, it can be very important to know the actual company assets, made up of economic liquidity and the customer package. An evaluation due diligence will allow you to have a complete view of the value of your business, useful for:
Future investiments
Request for funding
Transfer.
For Mortgage
Mortgage Due Diligence applies to a property purchase with the issue of a mortgage. A specific check on your financial situation and property evaluation may be useful in order to know the feasibility of the operation. Banking side, it is a check that is carried out by each financial institution before giving you a mortgage.
For acquisition
Company acquisitions are an integral part of the commercial world. However, once a contract is signed, as a new owner or partner you will be directly responsible for any situation pending from an economic, financial and legal point of view. For this reason, an accurate Due Diligence check is essential, both in the preliminary and in the following phase.
For companies
Concluding commercial agreements with companies of different origins and whose economic respectability is unknown is something on the agenda in a globalized commercial system. Investigating the business partner is part of the corporate due diligence and offers you a broad vision and protection of your investments.
Conclusions
In an increasingly globalized world where personal relationships are limited and often take place through a computer or remotely, information is the best tool to be able to secure advantageous activities in protecting your interests.
Keep in mind that this is a sensitive process, with dizzying figures at stake. This is why the advice of the ReputationUP team is to turn to professionals capable of investigating an individual's financial reputation and finding valuable information for the success of the investment.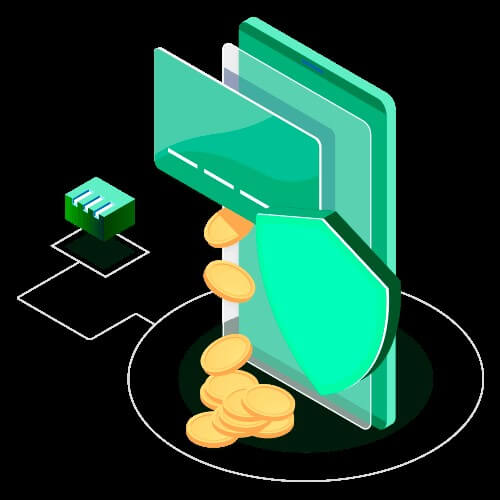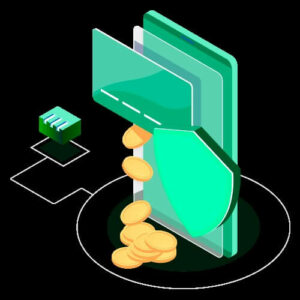 Do you want to protect your financial reputation from any scandals?
ReputationUP protects your financial reputation from illegal operations and possible media scandals
FAQ
How long is the due diligence period?
Due diligence can have different periods; it always depends on the type of contract or the circumstance that has been agreed upon between the seller and the buyer; as a general rule, it takes between 30 to 180 days if, for example, they are more complicated contracts it could last up to nine months.
What is due diligence in real estate?
It is about investigating a property and its area through a process that has as its objective the detailed study of the risks that could be linked to the property.
What is due diligence in law?
This is collecting information on the legal risks associated with the target company; it can also include people through an interview.
In short, due diligence in law is understanding an acquisition's current or future legal issues.
How to do due diligence on a stock?
You must be clear about essential points to carry out due diligence on stock, such as:
1. Check if the company's balance is clean, that is, know where the profits come from, what debts it has, the cash flows, etc;
2. Investigate if the company can maintain its competitive position in the area it operates;
3. Analyze which loans are off the company's balance sheet;
4. Know what the government standards are and if there are conflicts of interest;
5. Investigate ROE and its growth;
6. Fit long-term financial goals.
What is enhanced due diligence?
Enhanced due diligence (EDD) is a "Know Your Customer" (KYC) process that is designed for high-risk customers, so companies use EDD to guarantee customer identity and risk.
The EDD reduces the risk of money laundering or terrorist financing.
What is the difference between due diligence and earnest money?
The earnest money is the deposit left by the seller while the buyer performs the due diligence; said money is known as a "good faith deposit" as a guarantee of not breaching the contract and that in the event of breaching it, the money goes to buyer's hands.
For its part, due diligence is the inspection and appraisal to verify the property's history.
When does due diligence start
Due diligence begins after signing the contract that the buyer has to investigate the property and decide to acquire it.