The complete guide about how to remove online content from the Internet and Google: articles, news, search results and harmful links.
Why remove online content?
Online content can be greatly advantageous for all companies but with these advantages comes many disadvantages.
These disadvantages mainly include negative reviews, feedback, articles etc. which could harm your personal and financial reputation.
Negative articles are a prime example of why online content should be removed.
Removing online content that is illegal or copyrighted is a given as it is against the law.
It also protects users from information which could be harmful or offensive and defamatory.
Many people go on social media to rant about their negative experiences with other persons or it may be other businesses.
According to reports from Statista, requests to remove Twitter contents, for example, are constantly growing.
At the end of 2021 they reached 47,572.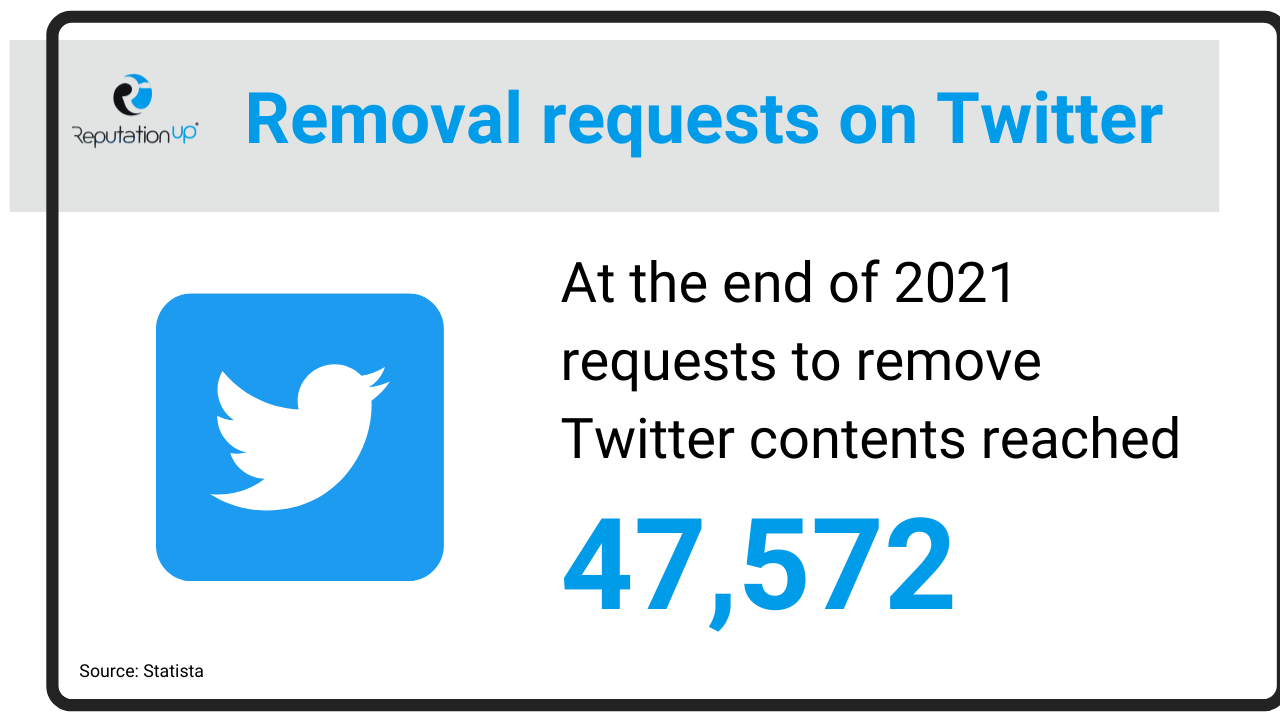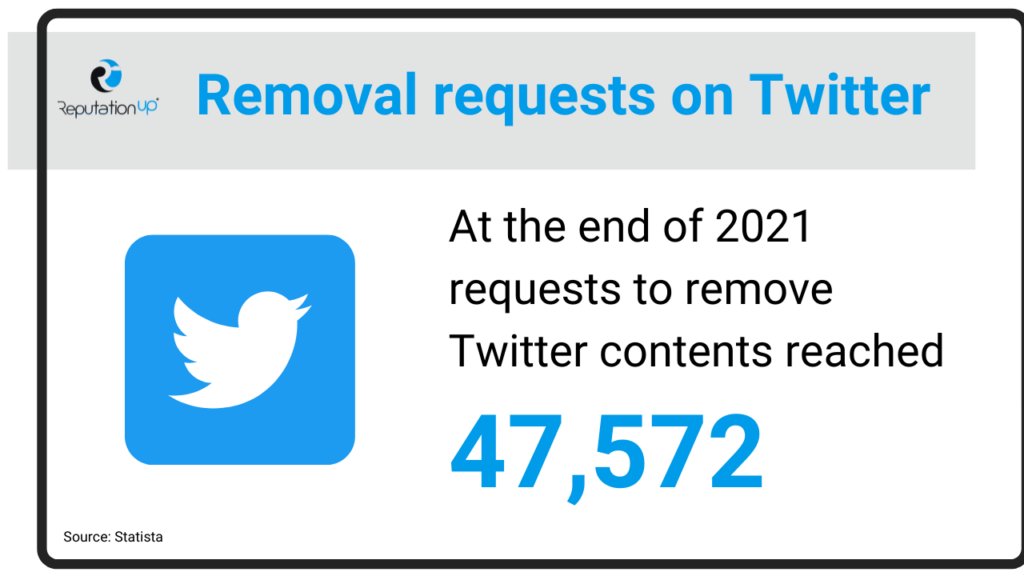 Whether these comments are true or not, they hold a lot of weight if it is some of the first results to show on the search engine page.
Online content can be damaging for not only people but it can also be damaging for many companies and brands as well.
Negative content is one of the main reasons your company's online reputation could be damaged.
This is because the majority of people believe that most search results are accurate and trustworthy.
Because of this, if there is even one negative review, your company's online reputation could be in jeopardy.
We'll explain how to monitor your business so that you have time to react to any negative articles before it's too late.
Online content can damage your reputation, so you have to learn how to erase these negative articles using various proven methods and tools.
Finally, consider that a legal team like us at ReputationUP can easily help you remove online content.
How to monitor news articles about your business online
In this day and age, it is so much easier for customers to share their positive or negative reviews that they have encountered at your business with the whole world via the internet.
It is important for you to monitor your online reputation because the sooner you see any negative comments, the better.
This gives you the chance to reach out to the customers and resolve these issues or clear up any misinformation that may spread before the situation gets out of hand.
Monitoring these news articles is definitely no hard task and very beneficial for your business' online reputation.
Google yourself in incognito mode
Monitoring your business using incognito mode is probably one of the easiest methods to know what the web says about you.
If you search your business locally and are not in incognito mode, your previous searches will influence your overall results and won't be much help in monitoring your business.
Set the incognito mode is very simple:
Open a new page on Google Search;

Click on the three dots on the right part of the page;
Select "New incognito window".
That's the page you will see.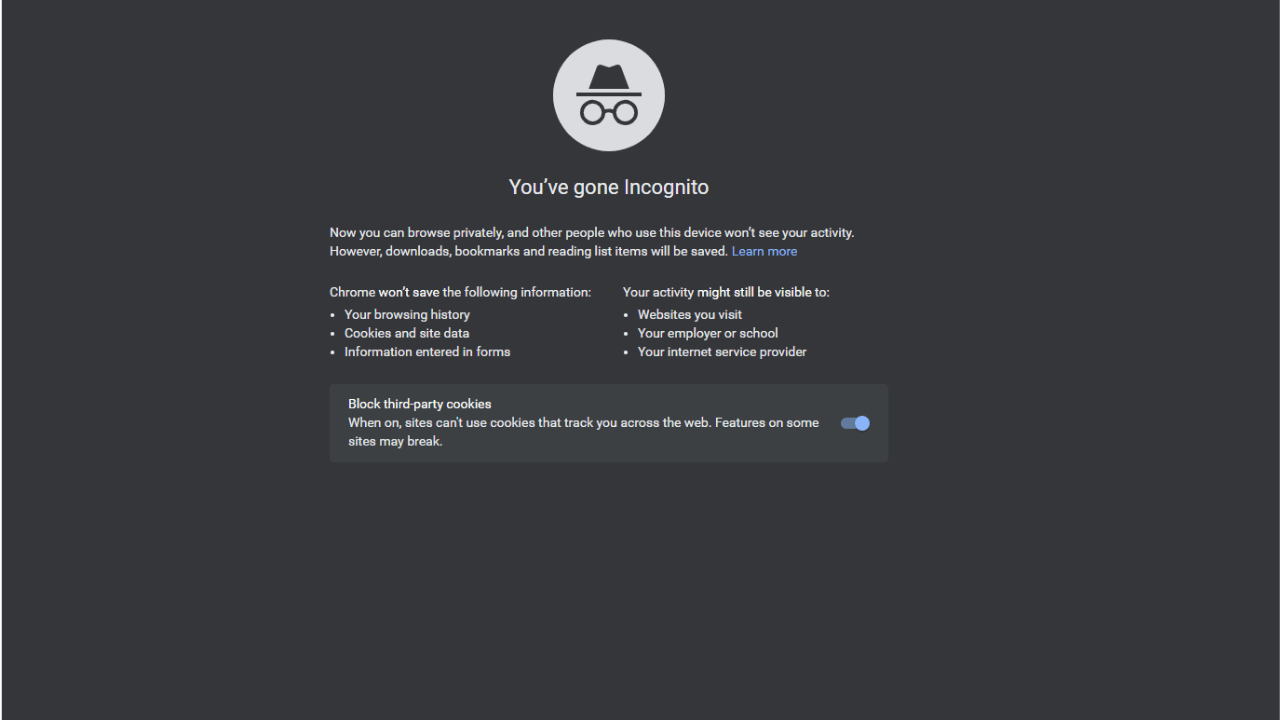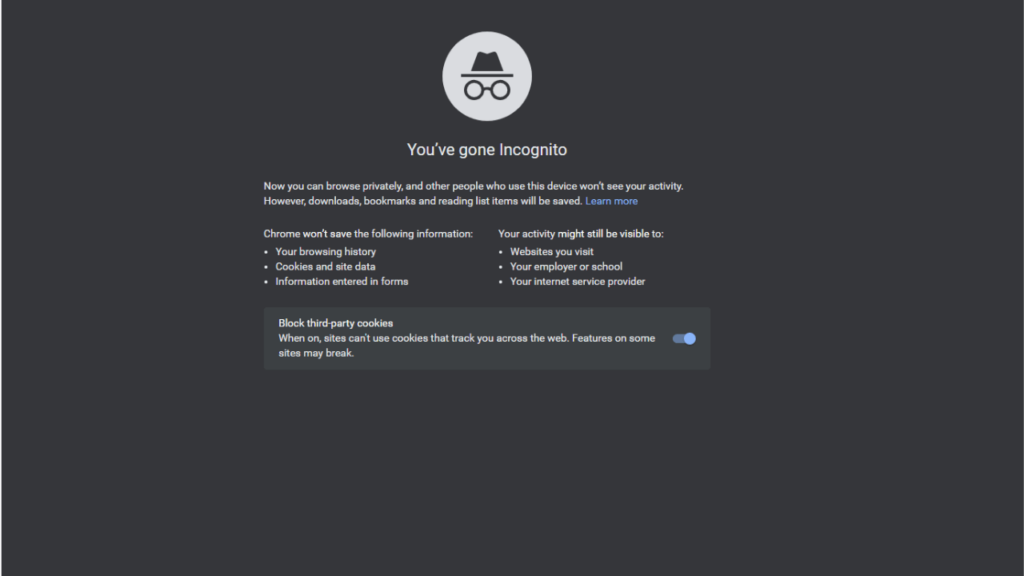 At this point you can search for your business as you would do on the regular search engine.
When you browse the internet in incognito mode, no cookies or traces of your history are saved in your browser.
This is important because it prevents data or anything that you would've browsed before from affecting your current search.
Theold data would not be stored on your device making it easier to monitor news articles of your business without any biases.
This also gives you the same user experience as an actual customer that is searching your business.
Create a Google Alert
Creating Google Alerts can help you monitor all types of relevant information pertaining to your company.
Using this method will help you stay up-to-date with all of your customer reviews whether it's positive or negative, putting you at an advantage if anything negative were to arise.
You would have enough time to react or remove the post before any negative situation gets out of hand.
According to Google, to create a google alert, you:
Go to Google Alerts;
In the box at the top, enter a topic you want to follow;
To change your settings, click "Show options", where you can change:

How often you get notifications;
The types of sites you'll see;
Your language;
The part of the world you want info from;
How many results you want to see;
What accounts get the alert.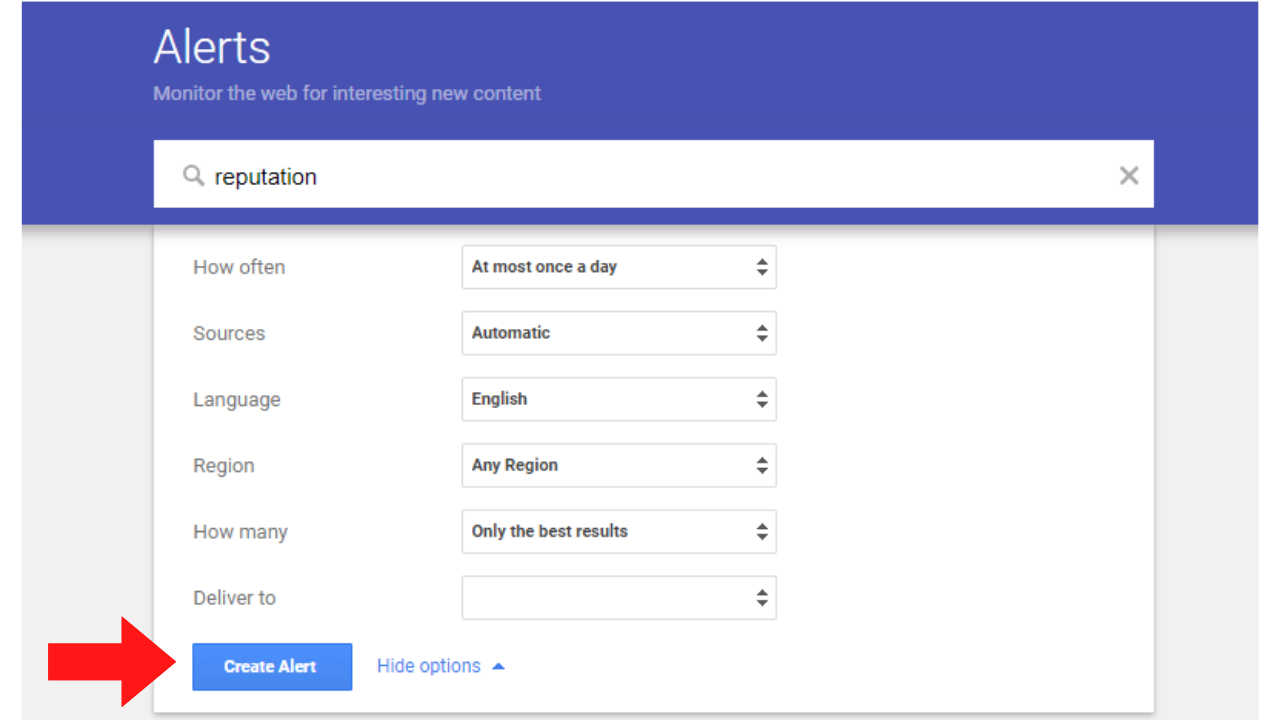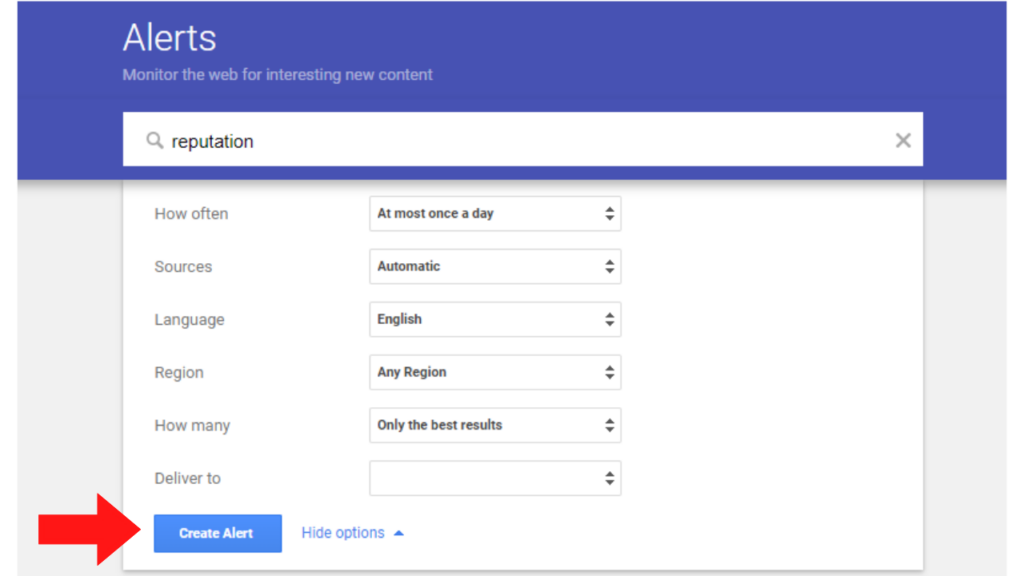 In this way you'll get emails whenever Google finds matching search results.
Stay on top of your social media presence
You should utilize all your social media platforms to put yourself out there and make a good corporate reputation.
Using social media in this day and age would be a great way to engage customers and get their honest feedback about your products and services.
According to BazaarVoice, having customers reviews is a more efficient way to reach new customers, more than having influencers recommendations.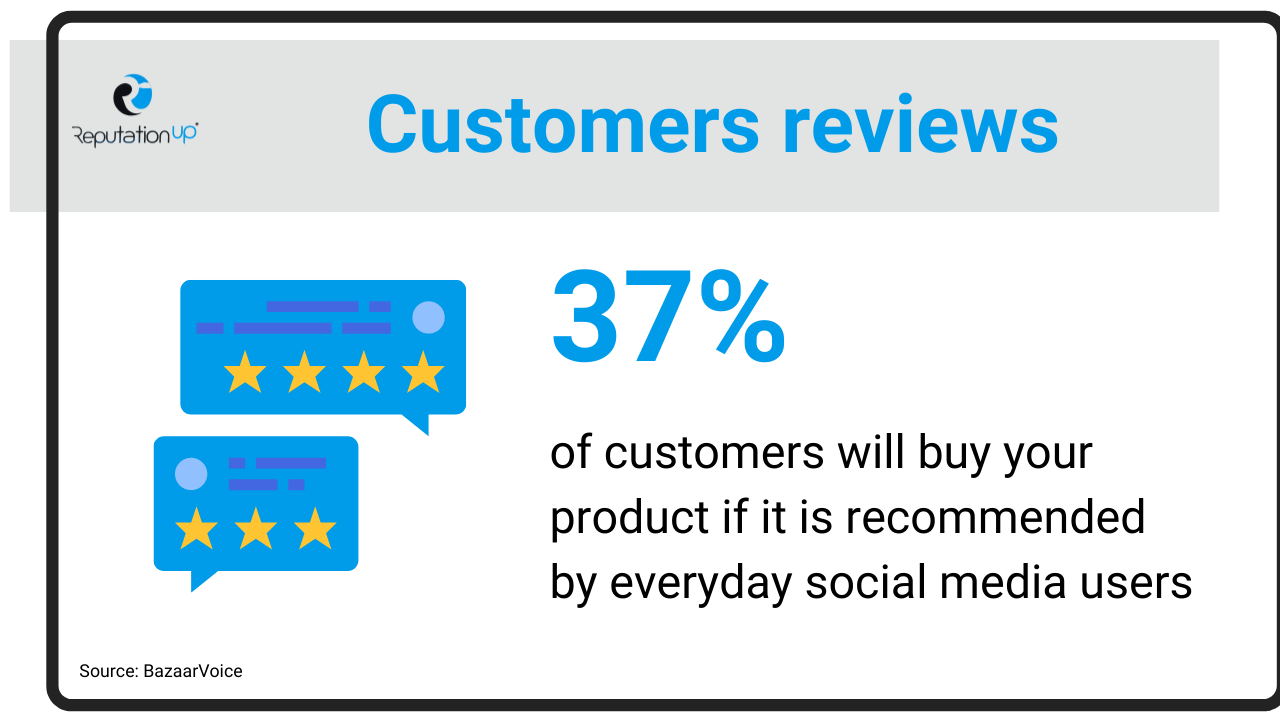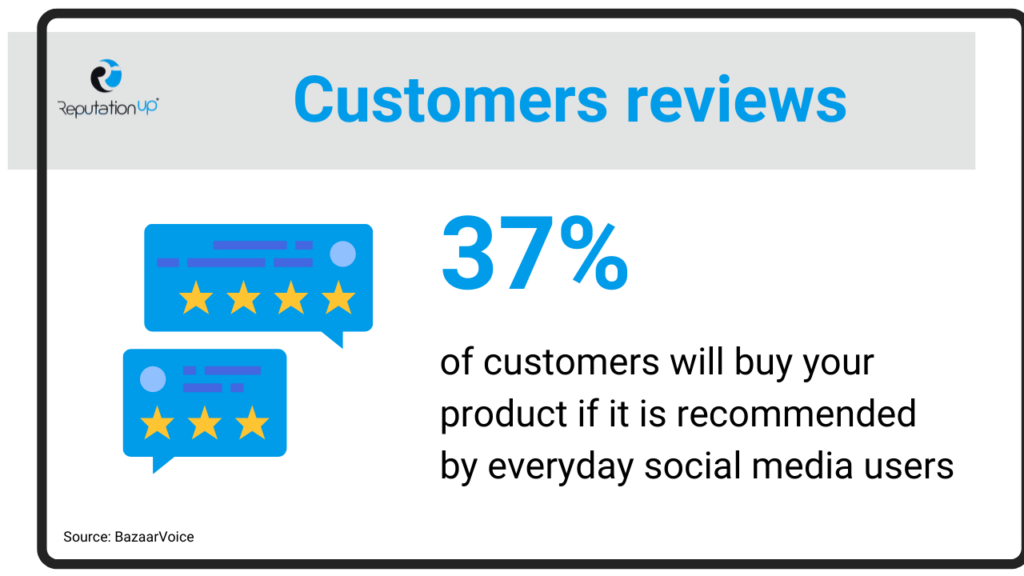 37% of customers will buy your product or service if it is recommended by everyday social media users.
Just the 6-7% would be a client following a celebrity or a social media star review.
It is important to monitor what your customers say and act on their information to improve the overall customer experience.
Keeping on top of what customers say about your business is a priority because the minute you get a negative review it can alter your brand's reputation dramatically.
Sign up for digital risk protection service
According to Deloitte:
"In a business world that is agile and responsive, your risk management strategy must be equally agile and responsive. […] Risk management methodologies need to evolve from being compliance-based, reactive, and linear to being proactive, risk-based, and iterative."
Without a digital risk protection service, you may be a victim of cyberattacks, data leaks, ransomware attacks, phishing attacks and much more.
All of these risks can be caused simply by utilizing technological tools to carry out your business.
The types of attacks can damage your business' reputation; it can also be a serious financial loss.
All those tips must flow into a good crisis management strategy.
The ability to monitor your business would be far more extensive than what you can do yourself and also have the added benefits of keeping your business' online presence safe from attacks.
There are a few ways you can go about to remove online content from Google.
Before I explain how to do this, let's talk about some ways to prevent any of your private information being leaked.
Very often you hear about these big data breaches that have the potential to expose all of your companies and customers' personal reputation to the whole internet.
Here are three steps you can take to minimize the risk of having your personal information end up in the wrong hands:
You definitely want to be careful of what you post on social media.
You never know who could be stalking your profile for all the wrong reasons.
According to the 2022 ForgeRock Consumer Identity Breach Report, 40% of all compromised records in 2021 originated from social media data leaks, a significant upsurge compared to 25% in 2020.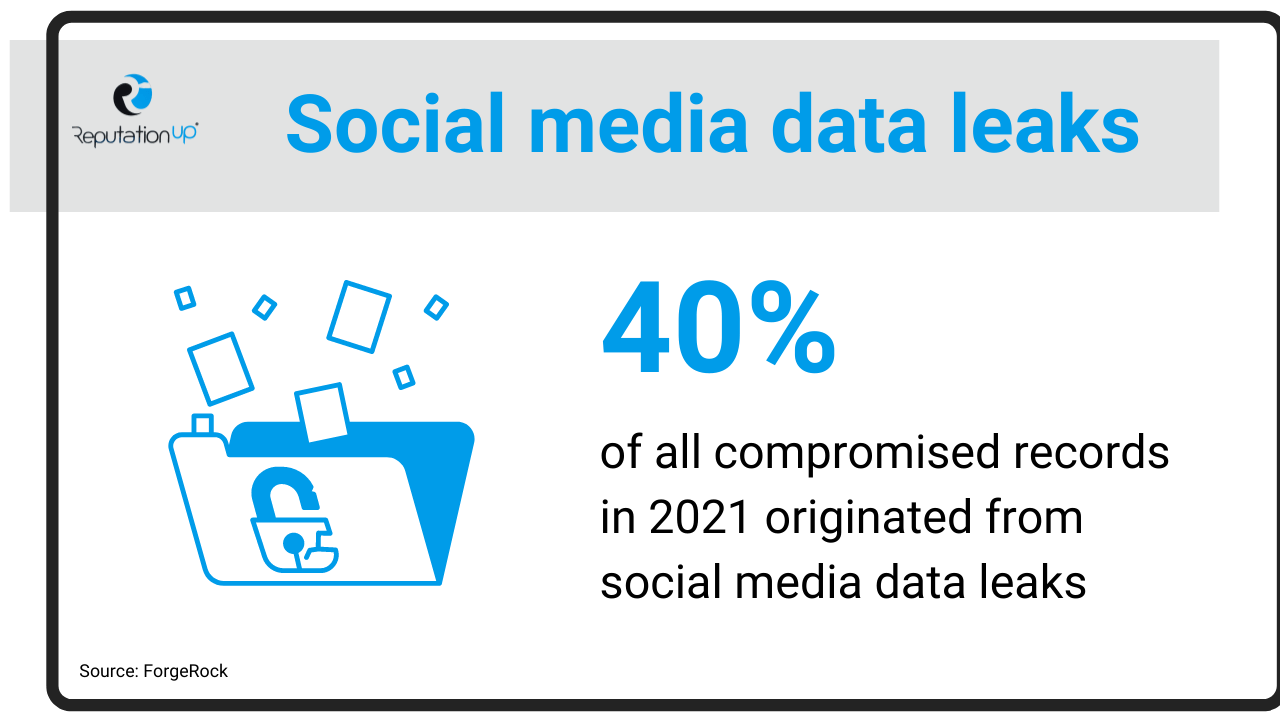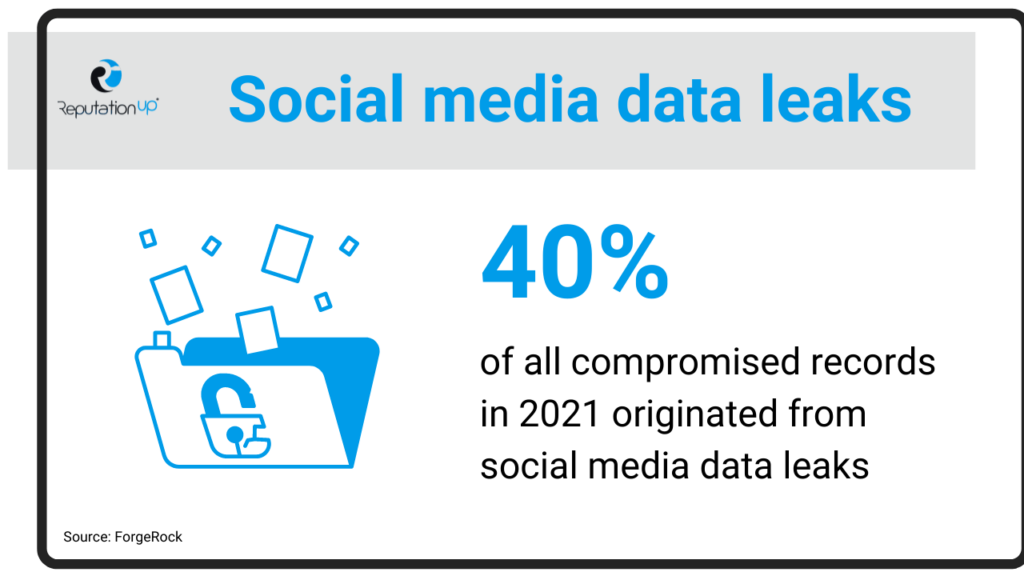 That's why oversharing information like can be very detrimental;
Make sure the sites that you usually frequent are secure.
Secure sites should usually start with HTTPS in which the S stands for secure.
Signs of trustworthy sites include: verified ownership, secure URLs, trusted seals, info, privacy policies and positive customer reviews;
Look out for any suspicious attachments or links in your email from unknown people especially when they are unsolicited.
These links and attachments can be deceiving and can infect your computer with malware.
Beside that, save all your data in a backup copy, online and offline, so you would avoid any kind of leak.
How to remove inaccurate information from Google
If you have a registered business that is listed on Google, and you received an alert with some inaccurate information, it is quite easy to make some minor adjustments.
You have various options:
Create or log in to your Google My Business account;
Select the listing with the inaccurate information and click "Info" on the left-hand side;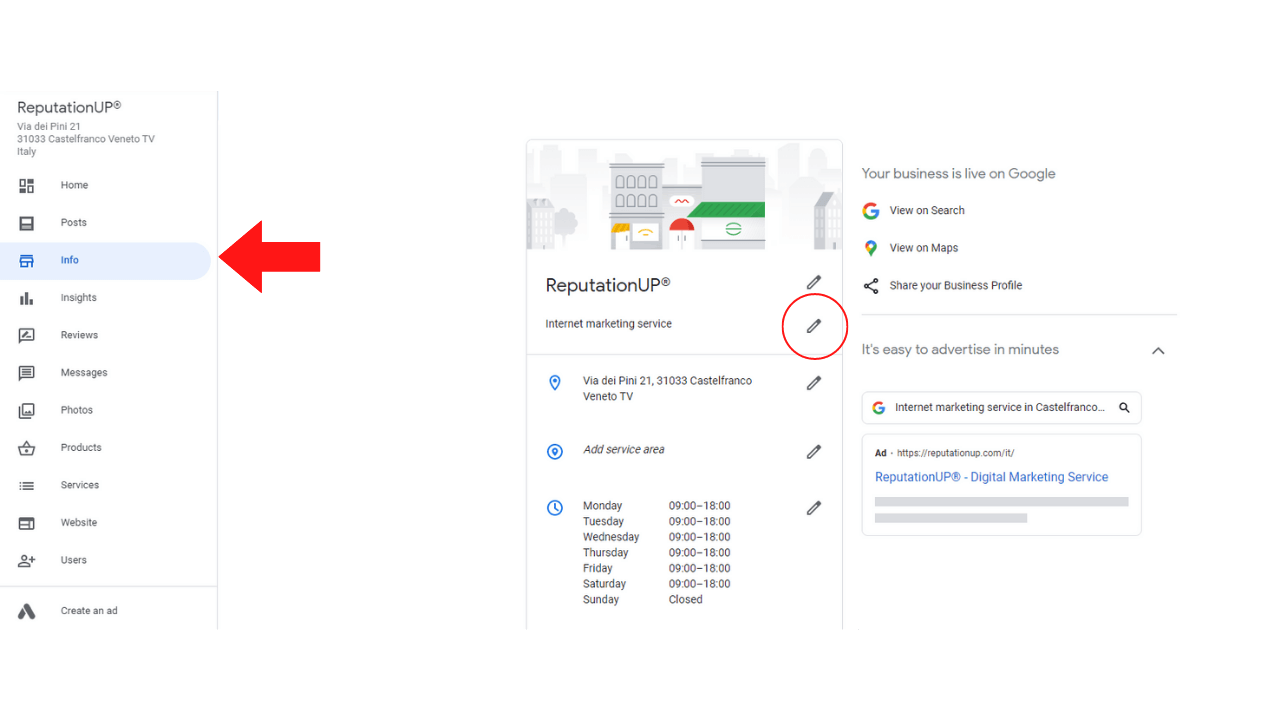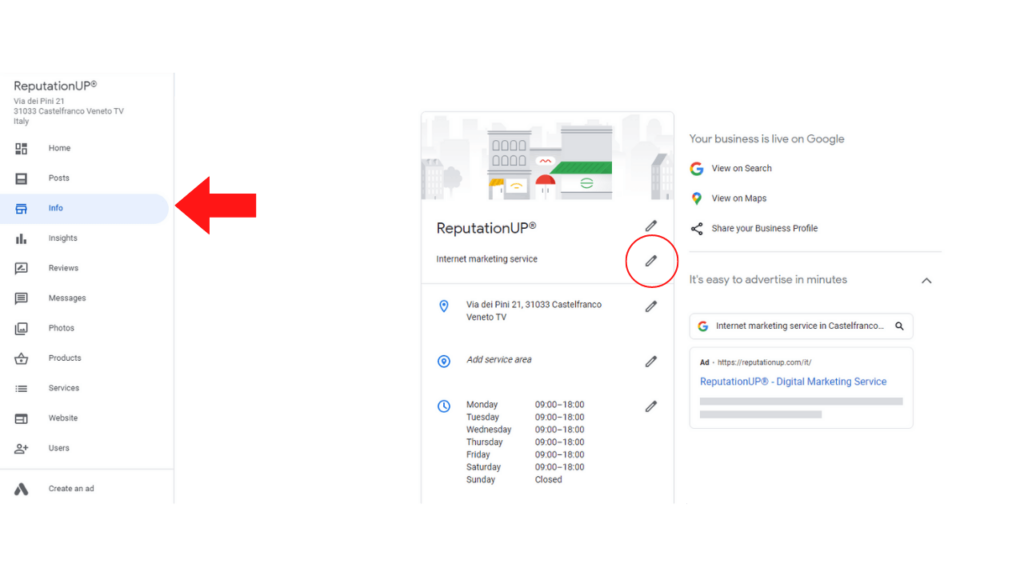 Click on what you want to change or delete;
Hit "Apply" to save your changes.
Using this method, you'll be able to edit your business name, the address, phone number, website and the business hours.
How to remove a search result from Google
You're probably reading this article because you were monitoring your business and found some negative information on Google that could harm your digital reputation.
Here are some options which you can use to get your unwanted content removed from Google's search results.
The first one is to turn to the Right to be forgotten.
According to the GDPR, it gives individuals the right to ask organizations to delete their personal data.
Google doesn't control the content of the web so, if the search result is your own content and you just want to remove outdated content, you can start by deleting the unwanted web page.
To do this, log onto your Google Search Console and enter the URL to be blocked.
After you have successfully deleted the webpage, you'll have to block the URL from Google's search results because Google will mark the webpage as missing when you delete it.
To block the URL, you can use Google's Remove URL tool and enter the URL to be blocked.
This type of removal is temporary, for about six months.
To remove content or a URL from Google search permanently:
Remove or update the content on your site (images, pages, directories) and make sure that your web server returns either a 404 (Not Found) or 410 (Gone) HTTP status code;
Block access to the content, for example by requiring a password;
Indicate that the page should not be indexed using the noindex meta tag.
If you blocked the page before removing your content permanently, unblock and then reblock the page.
This method permanently removes the webpage from Google's search results.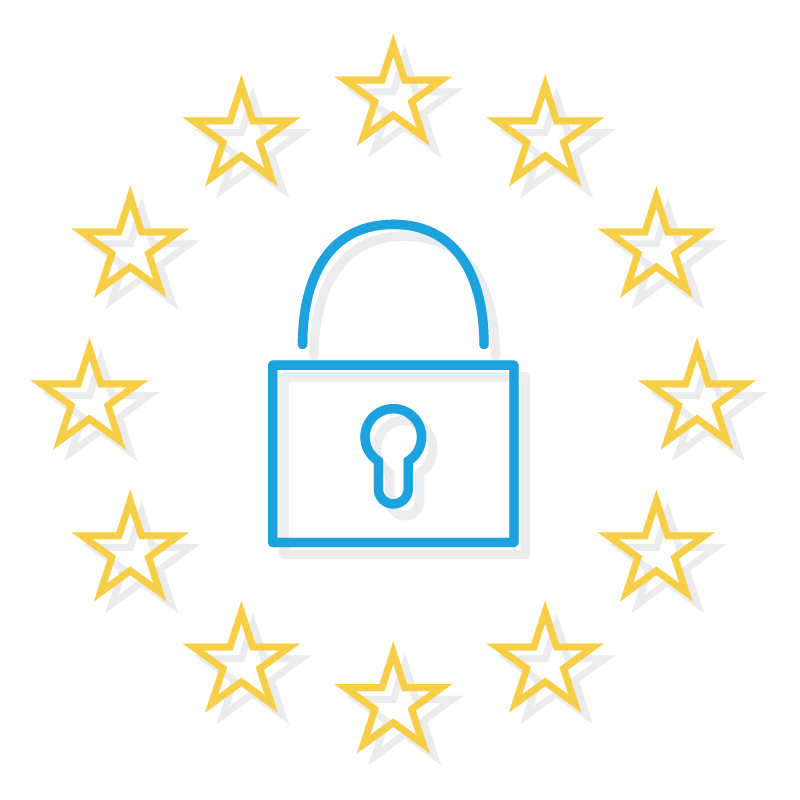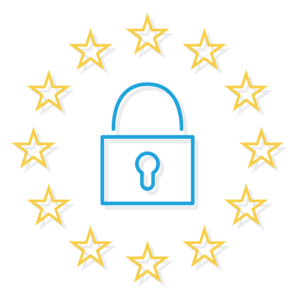 Do you want to exercise your right to be forgotten?
ReputationUP eliminates any obsolete content (links, photos, videos, comments, content, reviews) and guarantees your right to be forgotten and digital privacy
Remove an article from Google Search
Negative news can certainly have an adverse impact on your business and reputation as a negative article or product review could change how future customers perceive your brand.
Whether an article is true or not, it still has the potential to drive away prospective customers.
To reduce the damage this negative article may cause you have more than one option.
First of all, try to remove negative information from the internet by contacting the publisher or journalist and request them to take it down.
Secondly, you can use Google's copyright removal DMCA which is responsible for removing any material that infringes copyright or any links to that material.
As the Google transparency report shows, 6.020.725.852 is the total number of URLs requested to be delisted.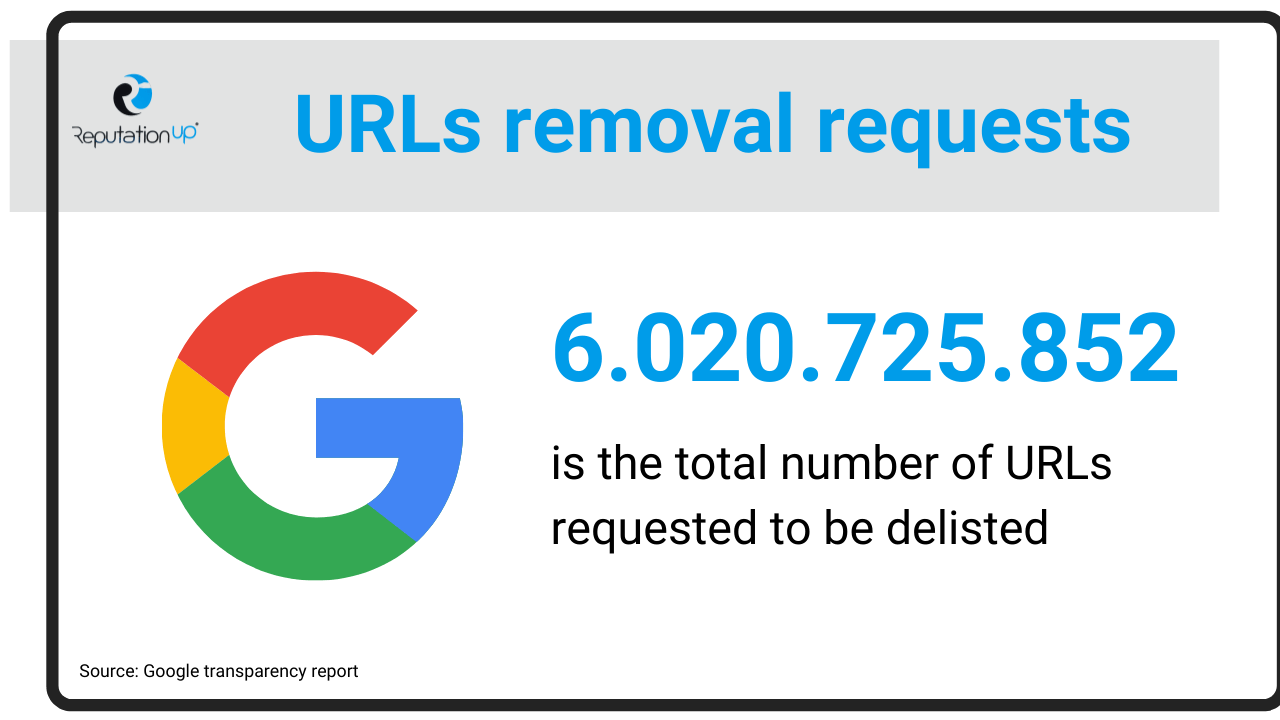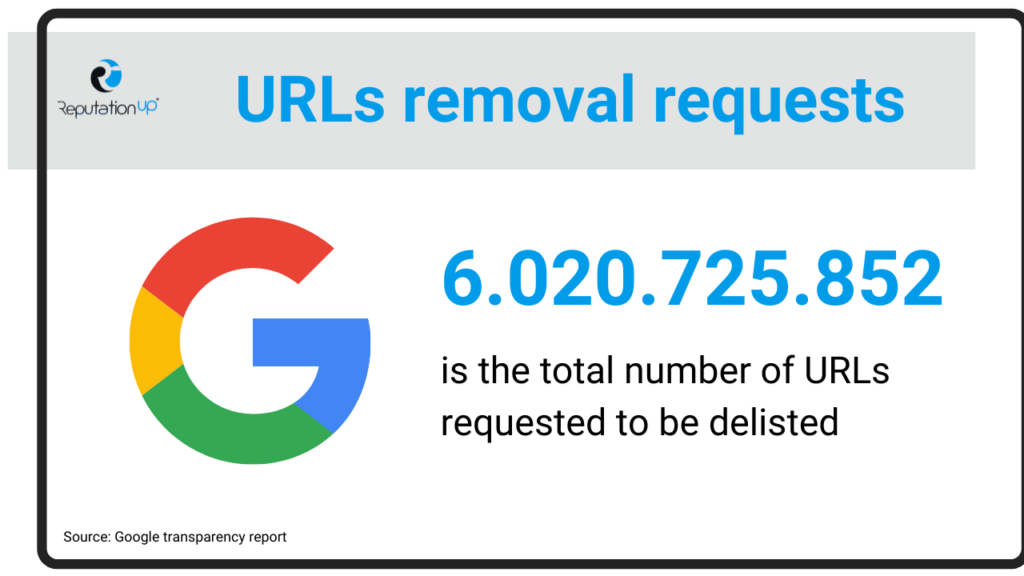 To proceed with the request removal:
Submit your request on this page;
Select "Google Search";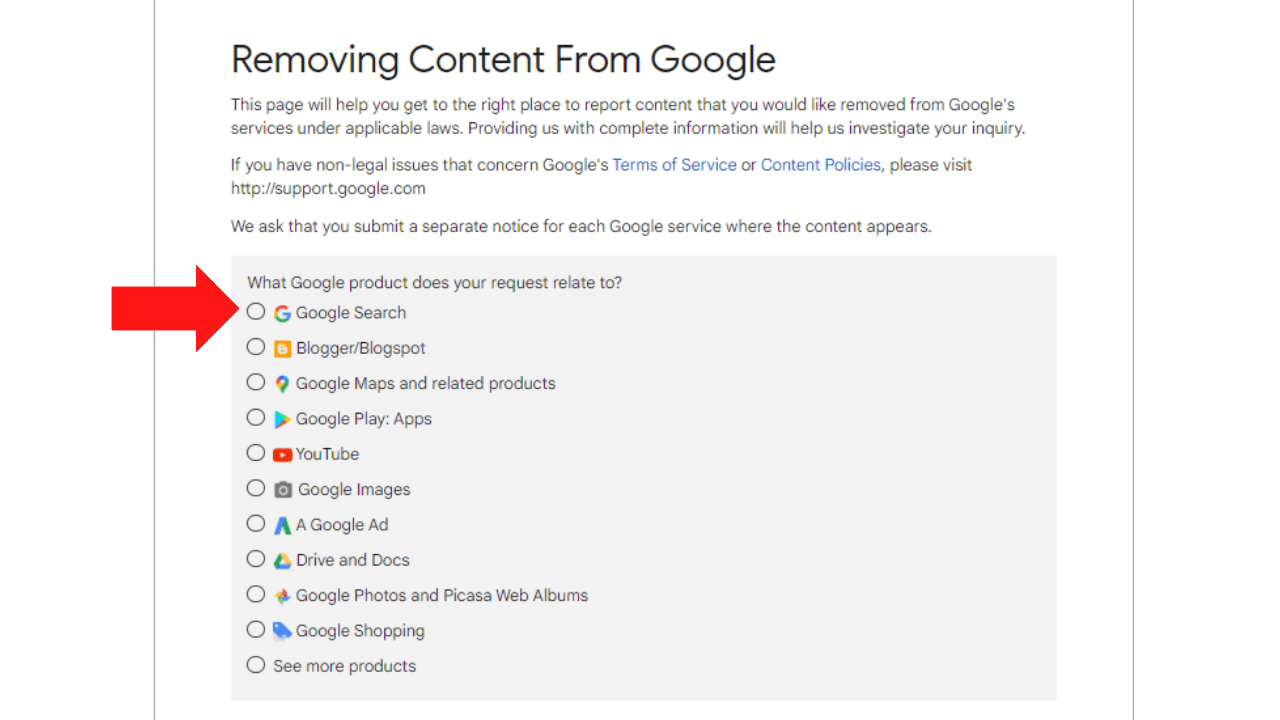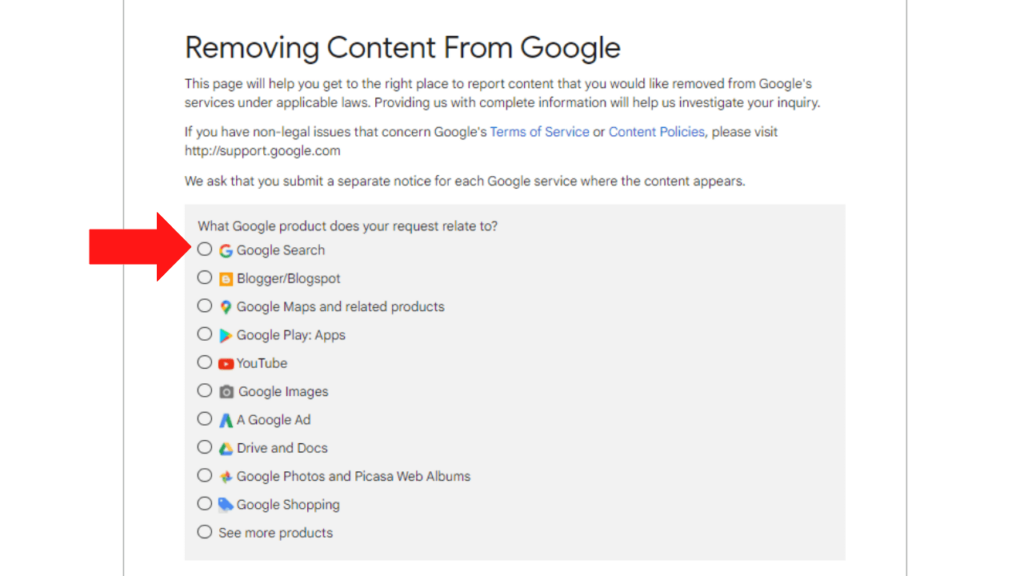 Then choose one of the option according to your needs;
Depending on what you select, you'll be redirected to a specific form you have to complete in all its parts, then submit it.
If Google agrees, the page will be removed from the search results.
Another option you can take is to give the article some time to lose site traffic so that it can drop off the first page.
Remove listing from Google Search
To remove a listing from Google Search, you will have to delete it.
To do this, you sign in to your Google My Business account and select the location that you want to close.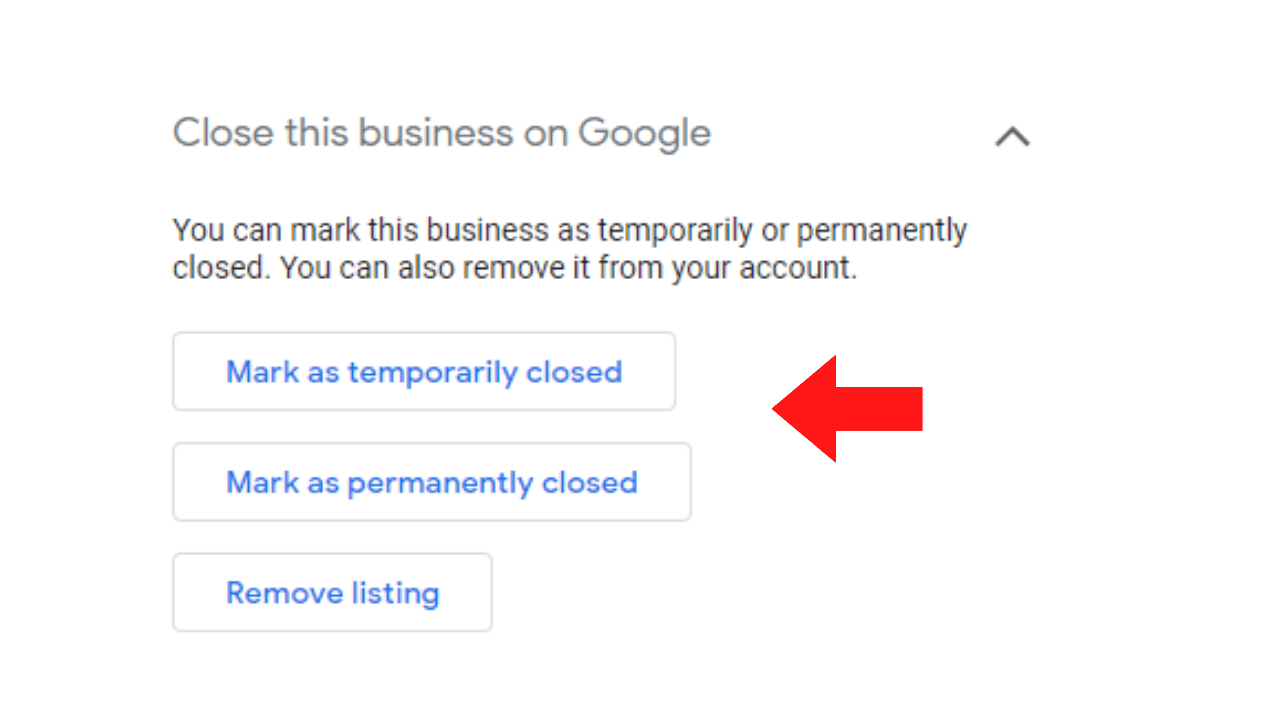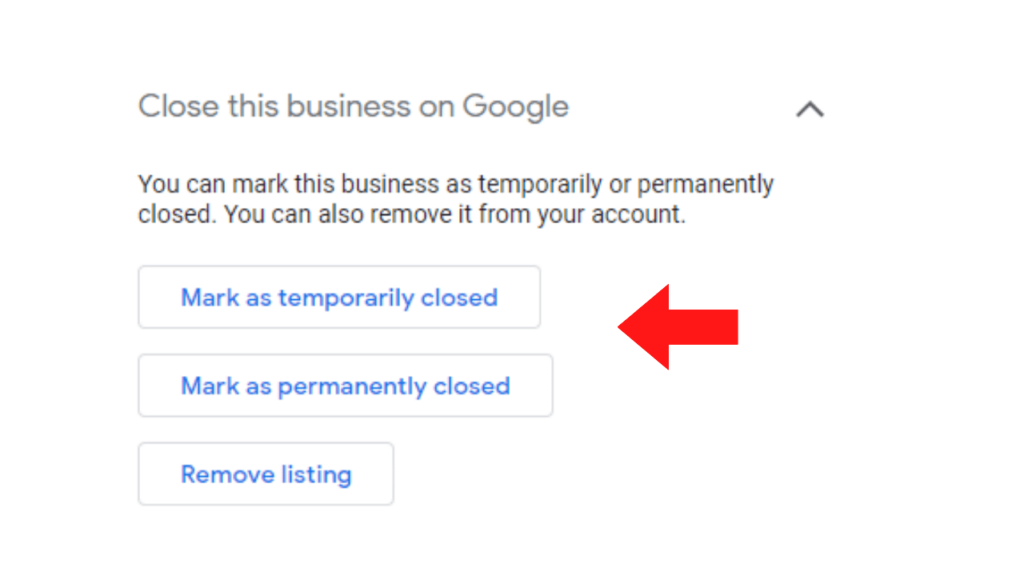 You will then mark your business as permanently closed and remove the location.
How negative online news articles can damage your reputation
The more people look to the internet to get their information; the more the negative articles can impact the perspectives of future customers.
This negative news can reflect badly in the search results which isn't great as most people head online to see reviews of products or to find out more about a business before they buy.
On one hand; if there is only one negative review or article about your brand and there are plenty of amazing reviews from other buyers, there is no need to worry and improve your online reputation.
This will make your brand look authentic and consumers usually trust the majority anyways.
On the other hand, if there are many negative reviews or articles and little to no good reviews, you will need to regroup and see how you can better improve your company and listen to what the customers are saying.
As you can read in the Trustpilot report, 90% of online shoppers have chosen not to purchase from a company because of its bad reputation.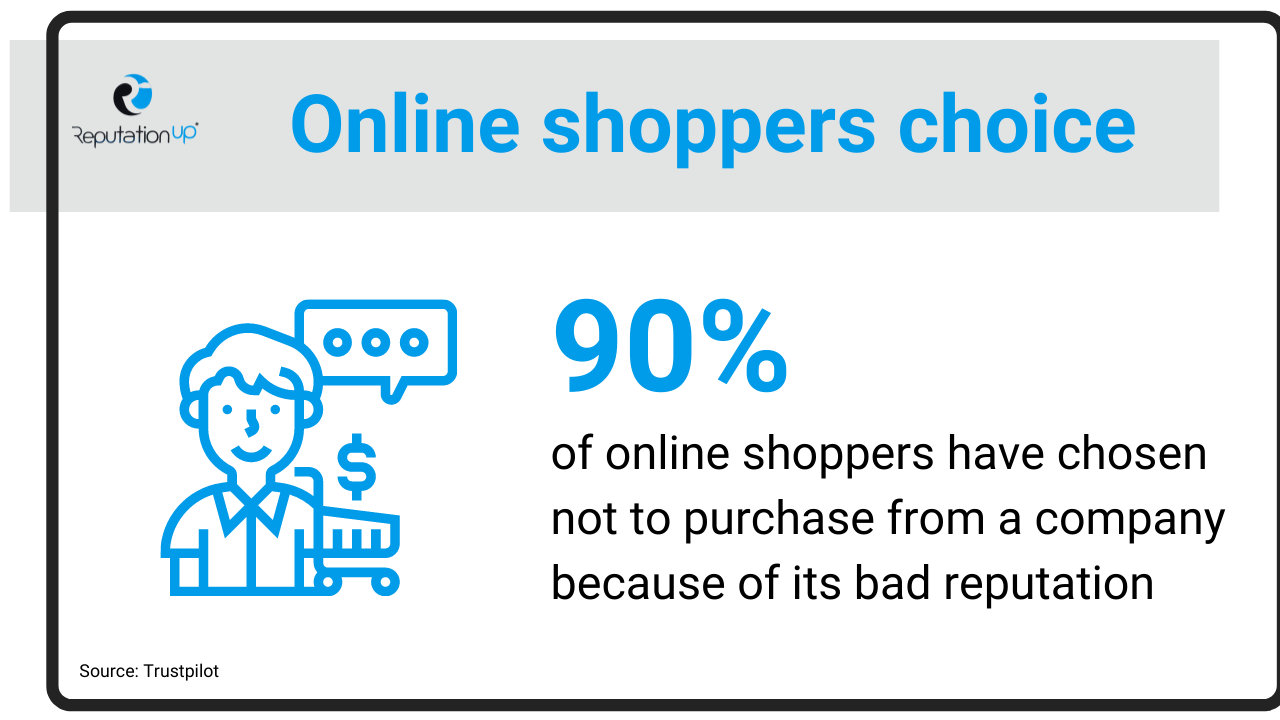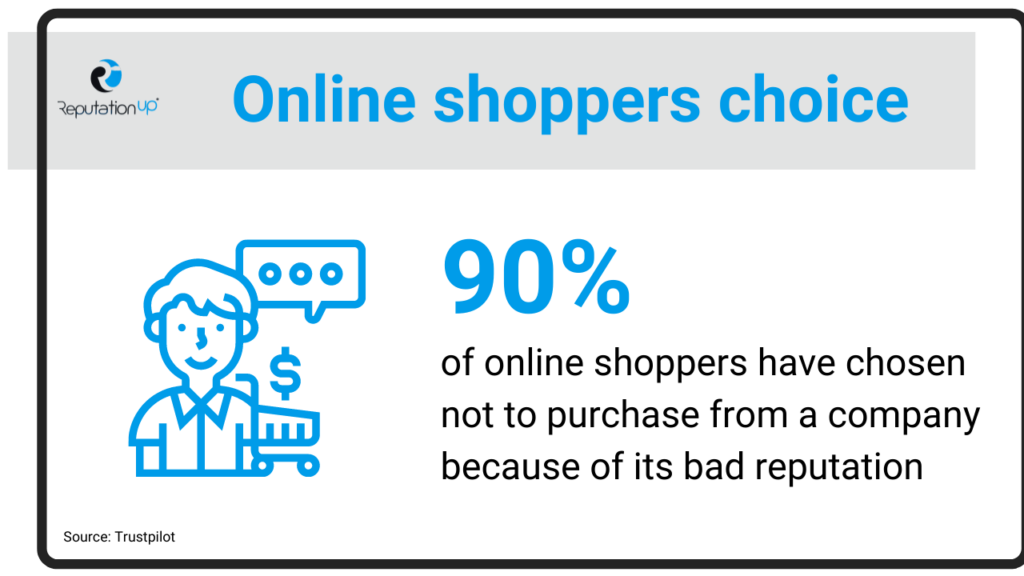 Have the customers see that your business is working assiduously to change and grow and are making improvements.
How negative online news can ruin your personal reputation and livelihood
Seeing negative reviews and comments about a business will likely drive away your customers and can affect the purchasing decision of consumers.
Some people who are displeased with your business or products will actively seek out any way to try to ruin your reputation.
A negative content can drive your customers away and produce less income.
On the other hand, you could be a victim of online defamation and have different points to ask Google for a removal.
Same thing if you have been a victim of sextortion.
In both cases you should contact ReputationUP, leading company in online reputation management and removal of harmful content.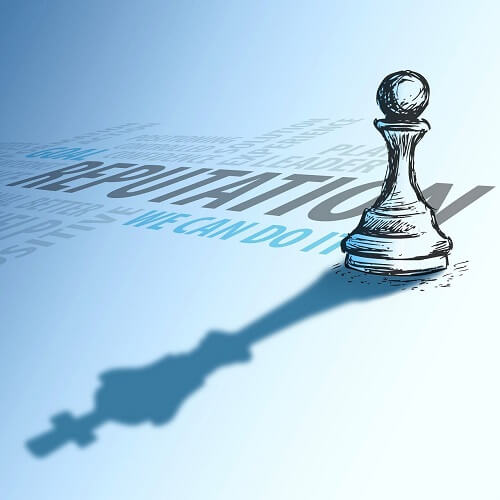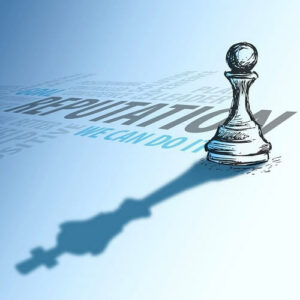 Need help managing and improving your online reputation?
60% of users say they don't trust people or businesses who receive negative comments or reviews
How can negative news articles impact my employment opportunities?
The things that you share and what others may share about you can impact an employer's decision on whether to hire you or not.
We live in a time where if you want to know something about a business or a person, you can easily google it.
This same thing applies to your employer.
In order to see if you're the right fit for their company, they are going to do their due diligence to research all about you and your company.
A study done by CareerBuilder shows that 40% of candidates were not hired due to a provocative post or inappropriate photographs and 31% weren't hired due to a post containing discriminatory comments.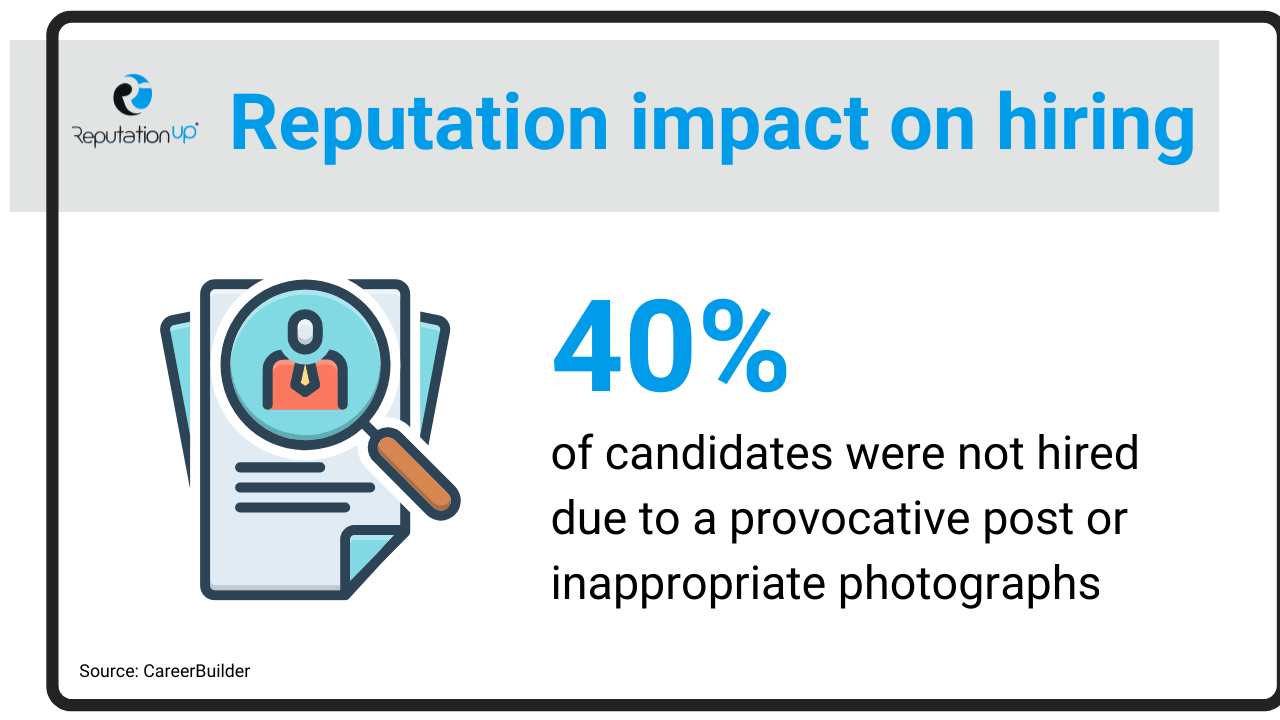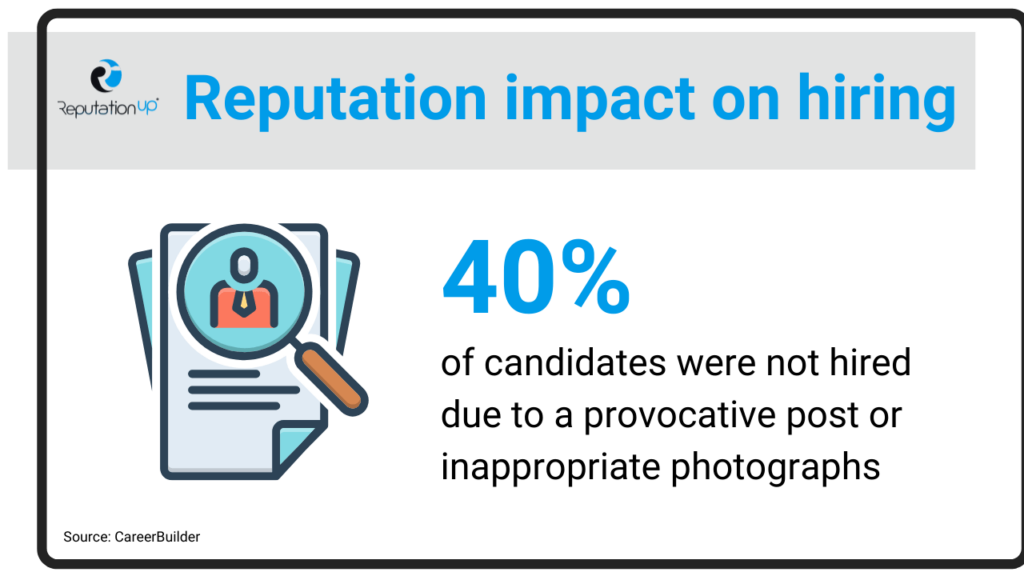 For these reasons, it is imperative that you make every effort to clean up your online reputation when pursuing employment.
How can negative online articles affect customer experience and engagement?
Customer experience refers to the customers' impression and point-of-view of their interaction with your company; while customer engagement is how your business interacts with the customer.
When your customers have a positive experience and you are actively engaging with customers this can improve your profitability.
Whether it's done through the comments section of a platform or it's through customer loyalty programs, you will influence other consumers and customers.
However, if you think of this in the reverse, it could have severe negative impacts on your business.
A customer who has had a negative experience is very likely to share their experience on the internet and hence, influence or dissuade other customers from buying your products and services.
Consider having a brand protection strategy, to not suffer too many problems after those types of attacks.
You should take all these negative comments into consideration and use them as a way to grow in these areas in order to improve the customer experience and show potential customers that you are listening to their concerns and engaging with them.
7 proven ways to remove online content
There are seven proven ways that are helpful in removing online content.
Ask the author to remove the content
One of the most effective ways to get content removed from online is to directly contact the author and have them remove it themselves.
Unless the content is not included in the GDPR, You'll definitely have to state your case because they are under no obligation to remove their content if it does not violate any rules.
Have the content removed at the publisher level
If the author is not willing or refuses to remove the content you can reach out to someone in authority over them, usually the publisher.
Like before, you still have to give a compelling reason as to why you want them to remove their content.
If the authors won't remove the online content, they may change it
If the authors are still reluctant to remove the content, you can suggest that they look over it or tweak it.
This will not help you to disappear from the internet, but is the best way to remove a certain type of content that just has wrong information.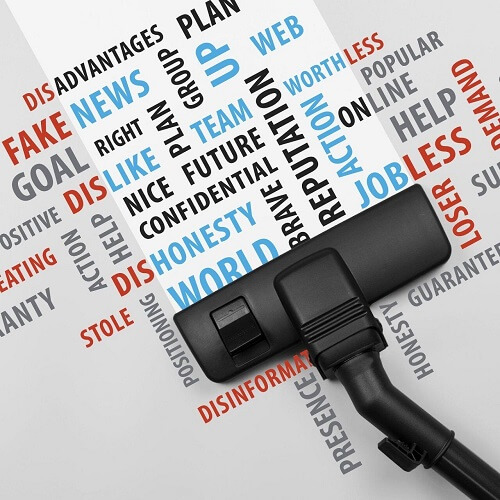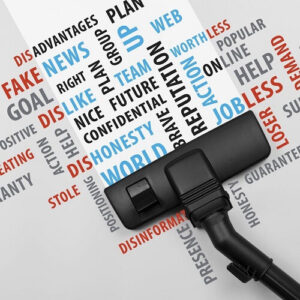 Do you want to protect your reputation from haters and fake news?
You risk losing 22% of your revenue if potential customers find a single negative link on Google's first page
Make a page invisible to Google
Another proven way to remove online content containing private information is to make the page invisible to Google.
You can contact the publisher and have their webmaster add a NOINDEX tag to the page.
This prevents the article from appearing in search results and usually takes a couple weeks to be removed.
The Google Removal Request
If you want to remove personal information from Google, you can submit a removal request using a link created by Google.
This option should be taken into account just if you already contacted the author or publisher and they have refused to take down the article or make changes to it in any way:
Open this link;
Select "Remove information you see in Google Search";
Then choose "Only in Google's search results";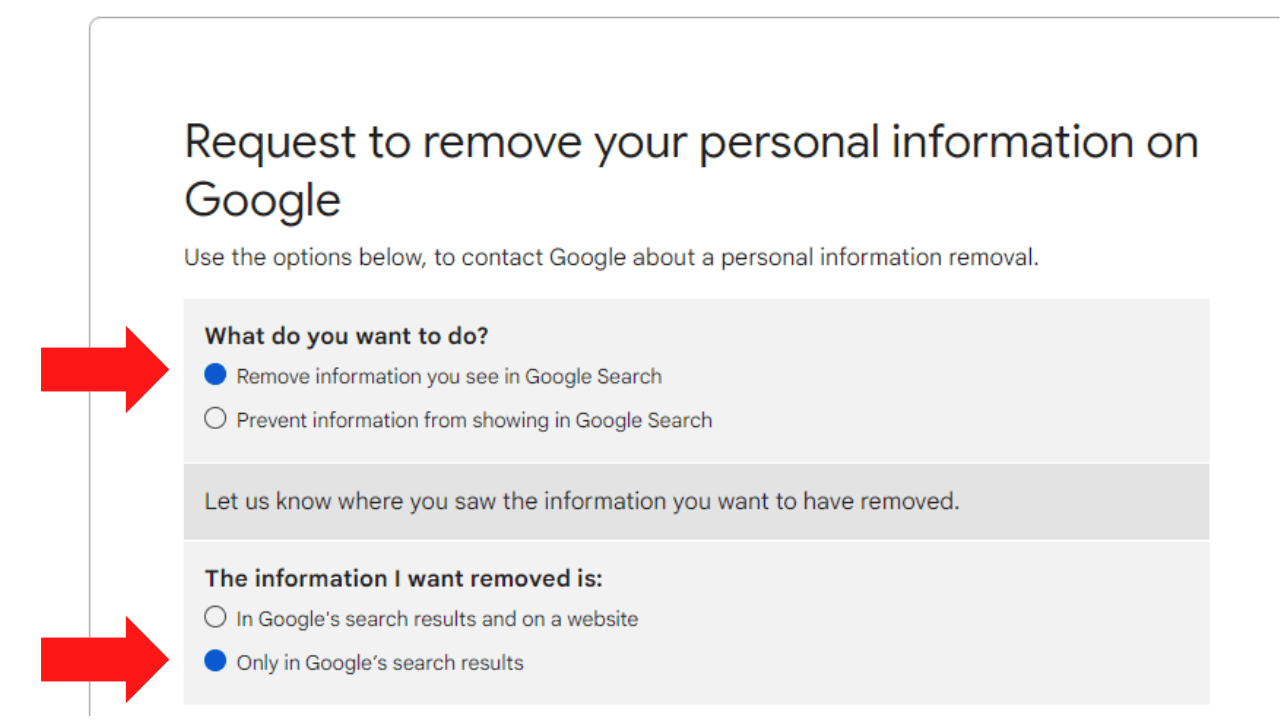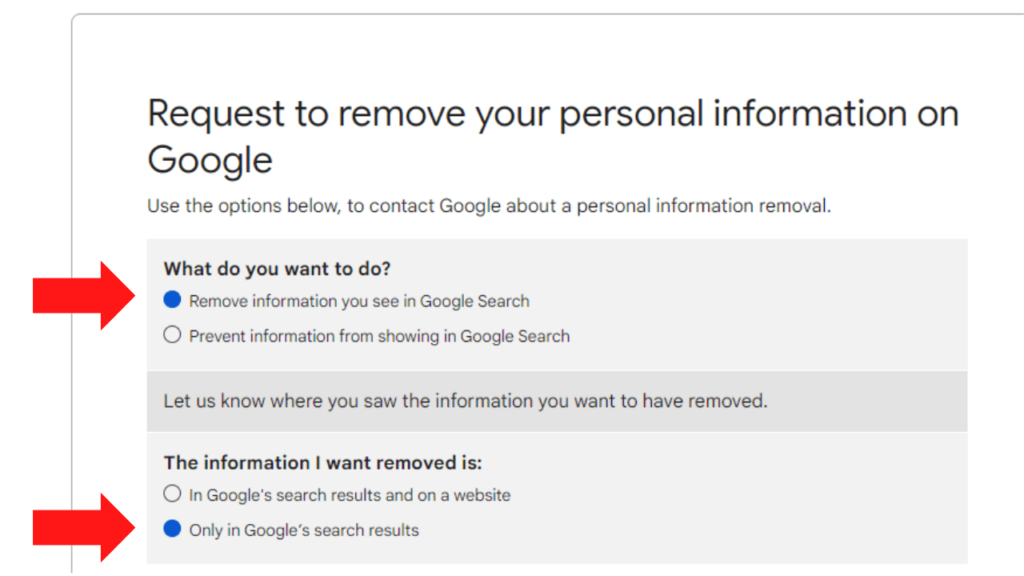 Finally, choose between the two options and follow the steps required.
Push the bad content down, and the good content up suppression
In this method what you are trying to do is get a network of new and positive content to dominate the first page of those search results.
Sometimes it is not necessary to erase your online presence and you can just pump up positive content.
This way, the negative content will be forced onto the second page of the search engine and luckily for you, CTR after the first page is very low.
Two ways in which you can do this are:
Utilize Google ADS: this platform would show up at the top of any search and help to push down other content;
Consider creating positive links on websites which have high domain authority such as Facebook and LinkedIn.
Both ways are very useful to create a positive online reputation using SEO and SEM strategies.
The best way to reach the purpose, is contact ReputationUP: a specialized team will help you with all your needs.
Removing negative reviews
Inappropriate or negative reviews can be removed from most sites if it violates the terms of service.
There are several factors which can lead to the review being taken down.
These include: spam messages, harassment or bullying and illegal content just to name a few.
If, for instance, the review is on Google, all you have to do is report the review and Google will assess the review in a couple days.
To remove negative reviews from social networks, consider that each platform has a different procedure.
Anyway, in the event that the review is blatantly fake, most social media platforms will give you the ability to report or flag it.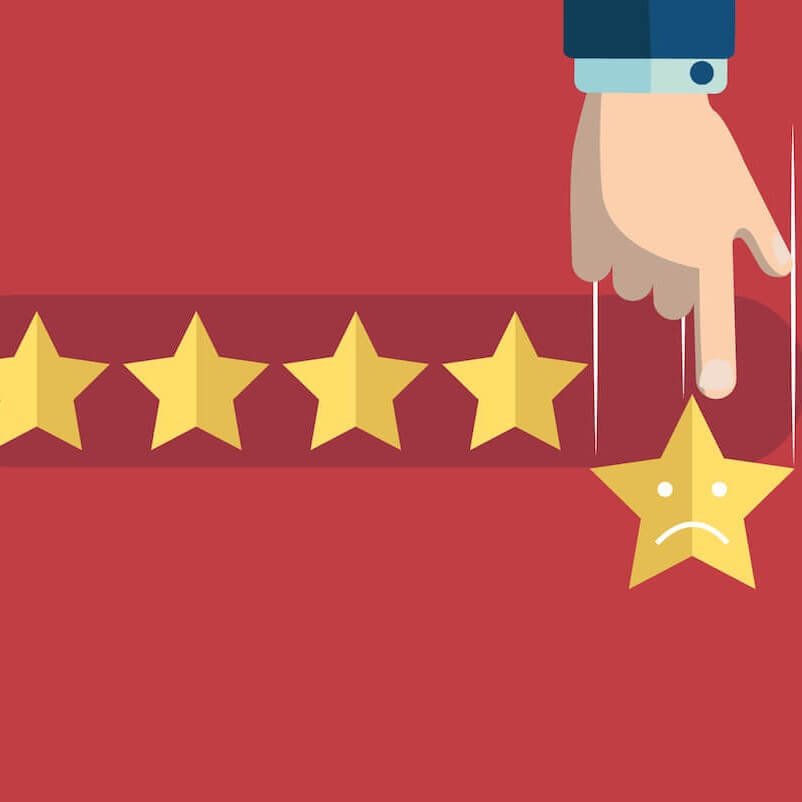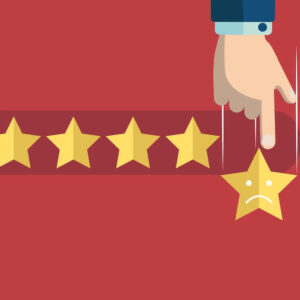 Do you want to remove negative reviews from the web?
ReputationUP guarantees the elimination of any false or defamatory negative reviews from any platform
Trying to get online news publications to remove a negative article about your business can be a bit of a hassle.
You will need to plead your case because they aren't obligated to remove their content unless it violates the terms and services of the website.
To contact them, you can start by finding out who is in charge of publishing the article.
You should be able to find this information online with a quick Google search.
Even if they accept to delete the news, this does not mean that the information is not on Google anymore.
Delete URL from Google is a different process, and you have to make sure that this content wasn't on any other website.
How to contact google to remove outdated negative articles from search results
An easy way to remove outdated negative articles from Google search results is to use outdated content removal Tool.
This nifty tool temporarily blocks search results from your site.
Starting from the main page, follow those steps:
Choose if you want to remove a content from a webpage or from imagines;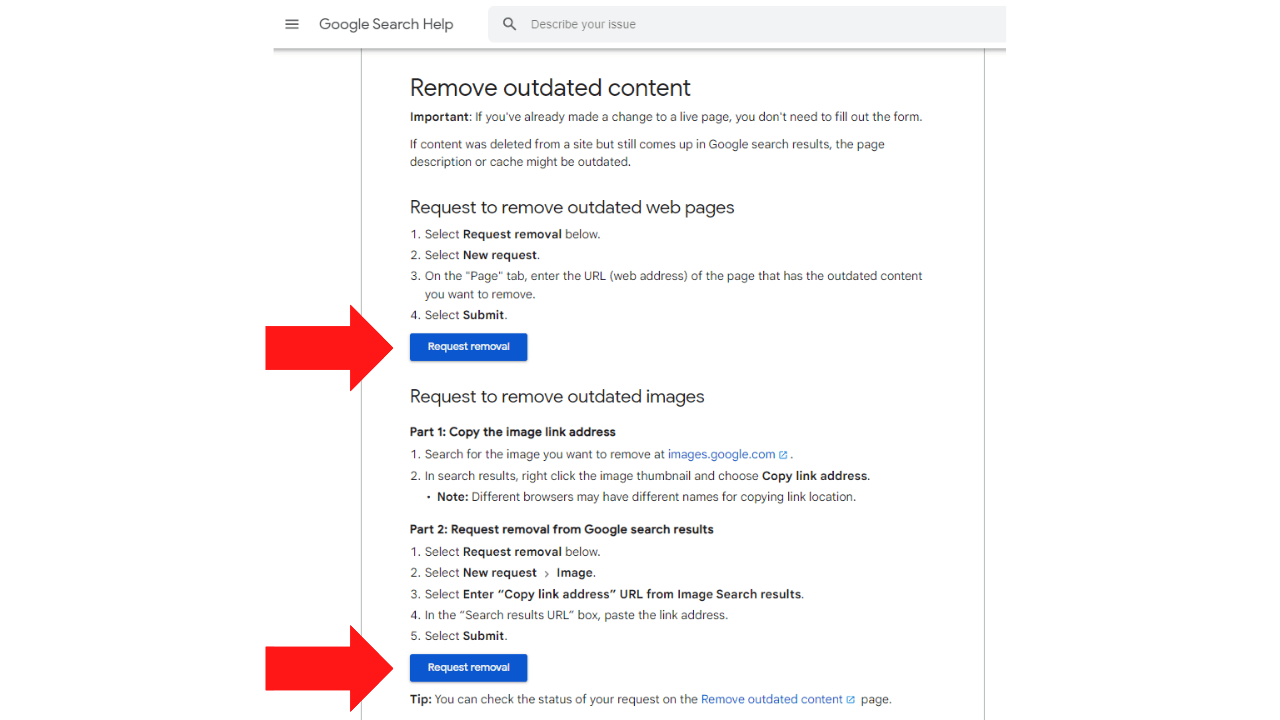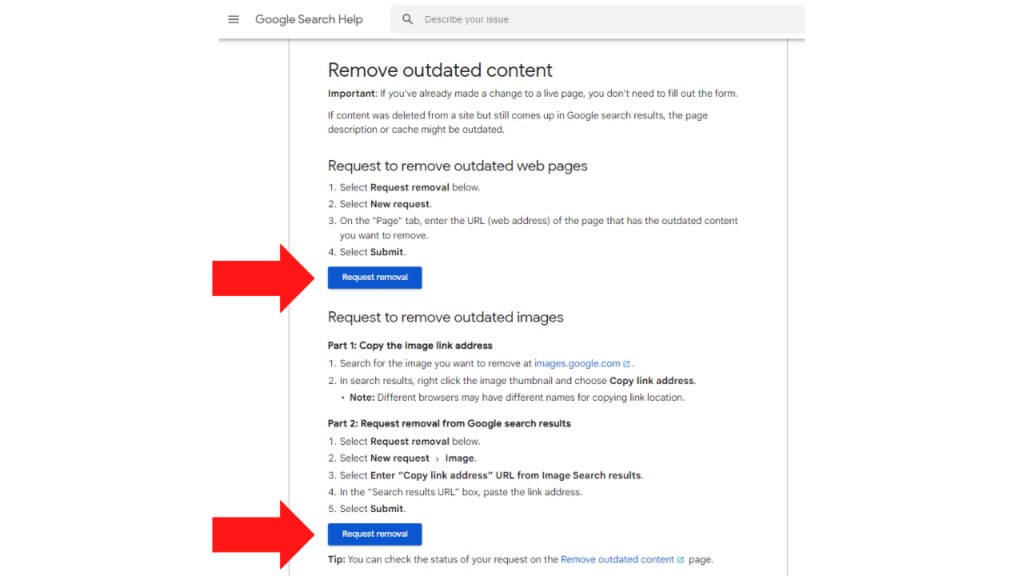 In both cases, in the next page select "New request";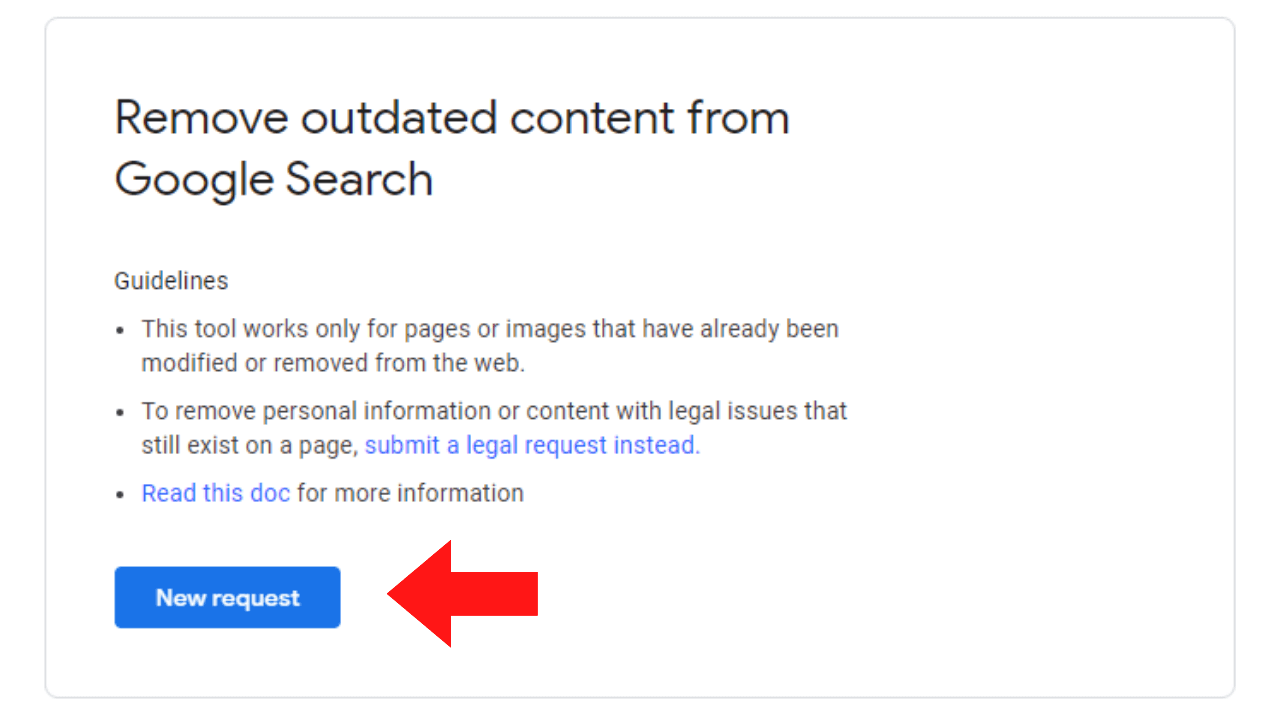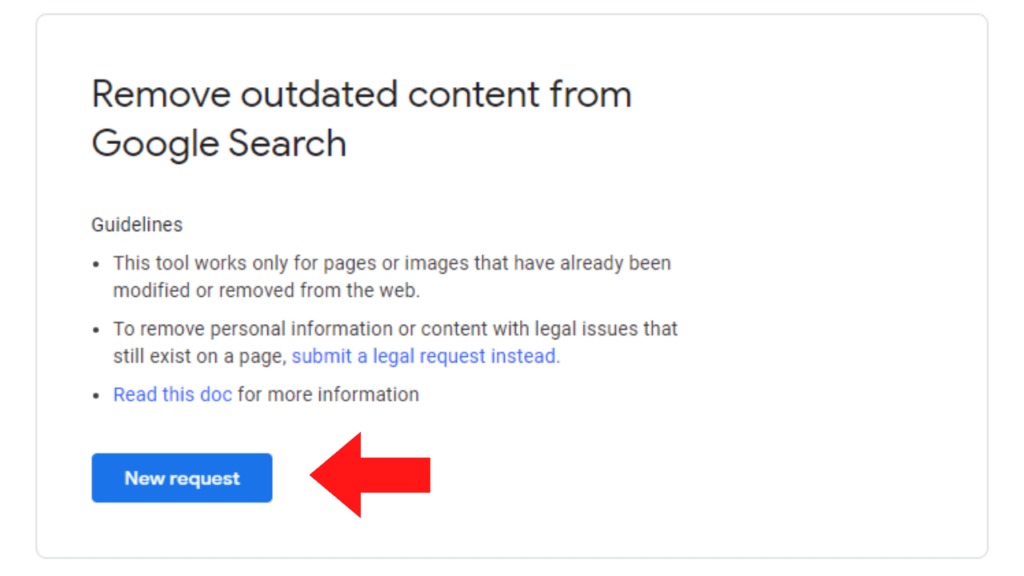 Add the URL you want to remove.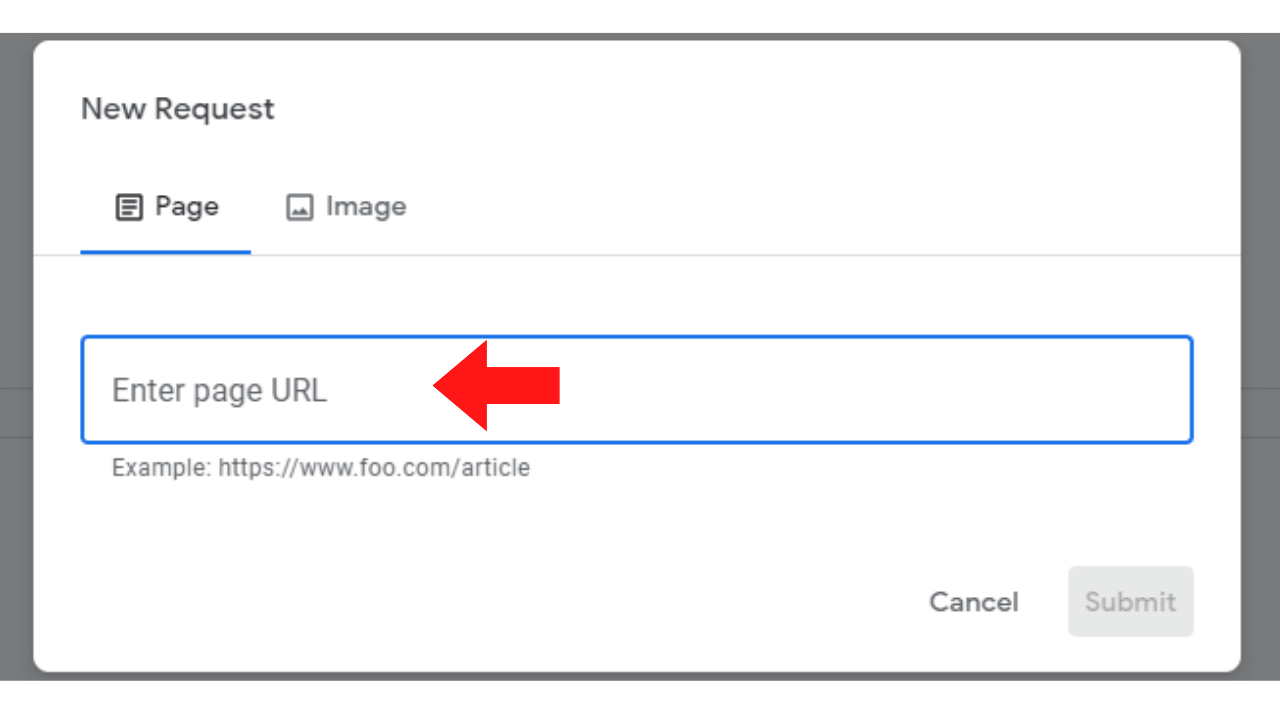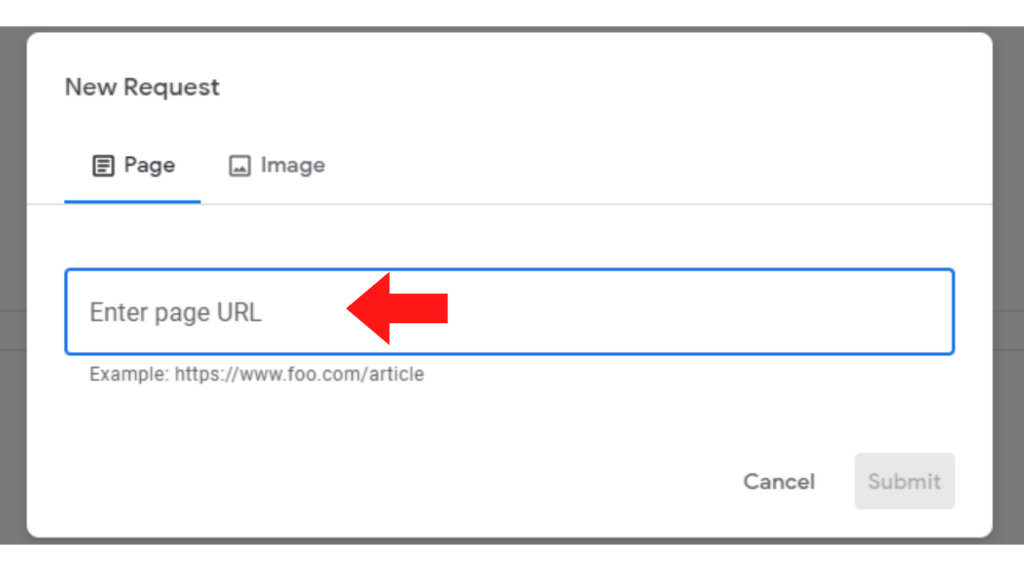 After you have done this, submit your request and Google will get back to you when they have processed the request.
Who do you contact at Google to have negative articles removed
Unfortunately, Google doesn't have control of all the content on the web.
They are limited to only a few reasons to remove content, if these articles violate any of Google's terms and services or if it is breaking the law.
Otherwise, you can contact the Webmaster and it may help you to deindex a page from Google.
What are the stipulations for remove online content from Google Search results
For Google to remove online content from its search results, this content must be in violation of their laws and regulations.
This content includes:
Dangerous or derogatory content;
Sexually explicit content;
Compensated sexual acts;
Child sexual abuse imagery;
Shocking content;
Sensitive data;
Animal cruelty;
Hacked political materials.
What does the process look like for getting Google to remove outdated search results
The outdated result removal can be very tricky.
Considering the great number of requests Google has, it is normal that the response of the search engine is not so fast.
These requests usually take up to 24 hours to be accepted.
But it could take more than one year to be processed.
That's why the best option you have is to look for a company specialized in content removal and reputation management as ReputationUP.
We're able to help you in all the online reputation protection processes.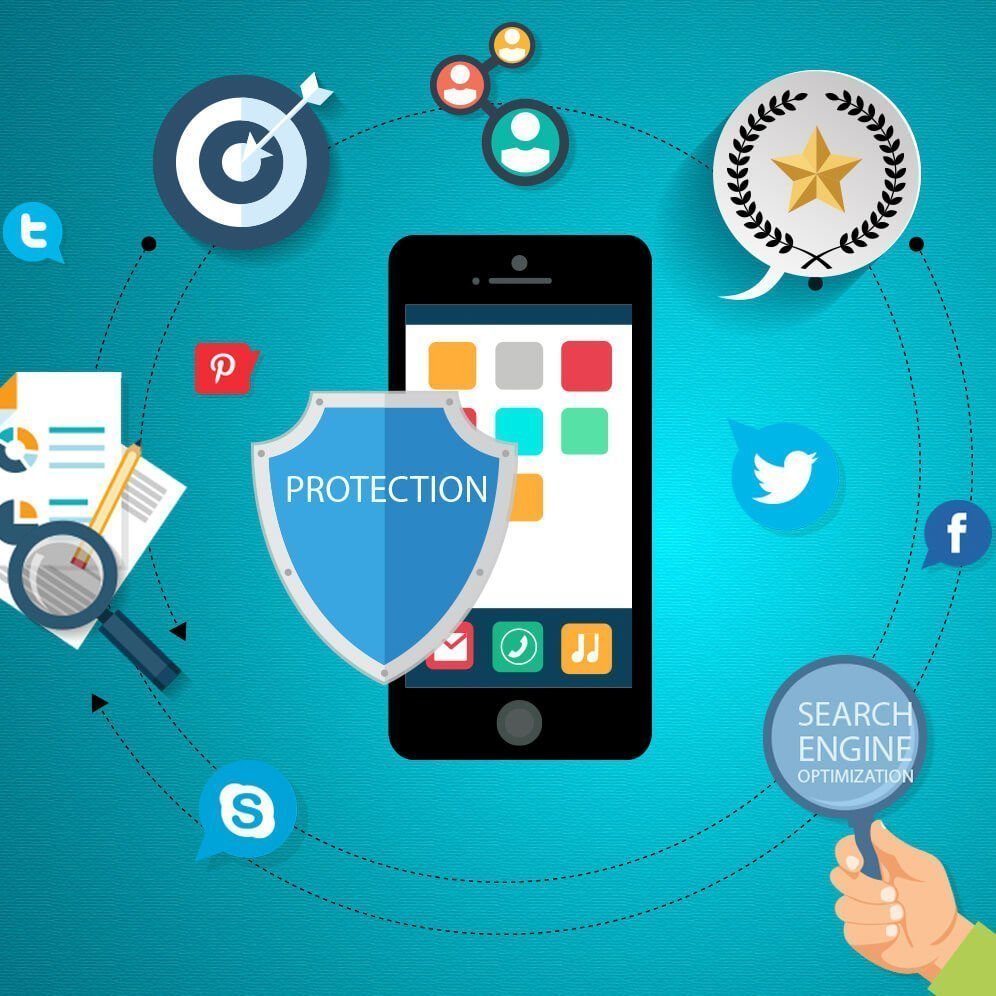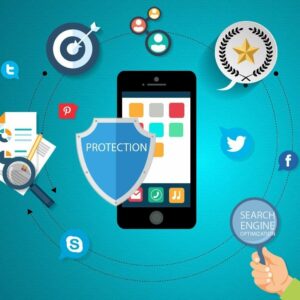 Need help protecting your online privacy?
ReputationUP guarantees the elimination of any private and personal information (name, number, address, photo, video) from any Internet platform
How a legal team can help you remove online content
If you are dealing with online content issues, you can most certainly benefit from an experienced content removal attorney.
They will look at various strategies to remove any and all defamatory content.
Do not hesitate in getting in contact with one of our attorneys here at ReputationUP and we will ensure to quickly minimize the reputational risk and the impact these negative articles have on your business.
They will help you produce evidence and arguments demonstrating why the damaging content should be removed.
When they have successfully achieved this, they also go a step further and can clean up any other negative search results.
Hiring a legal team to help you get rid of the harmful content will save you lots of time and energy.
Conclusions
Removing online content is a primary step to manage any personal or brand reputation.
Here we showed you all the information to manage your online image through all the steps.
Those are the conclusions you can draw:
Negative content can damage your online reputation;
To monitor your online reputation you have different ways: google yourself in incognito mode; create a Google Alert; control your social media presence; choose digital risk protection services;
The right to be forgotten allows you to eliminate content on Google search;
6.020.725.852 is the total number of URLs requested to be delisted on Google;
90% of online shoppers have chosen not to purchase from a company because of its bad reputation;
One of the most effective ways to get content removed from online is to directly contact the author and have them remove it themselves.
Google gives you different ways to request online content removal, with different tools and requests.
The problem is that it can be a long process; for this reason, you should contact a company specialized in online reputation management and link removal as ReputationUP.
This is the only effective way to solve all your reputational problems.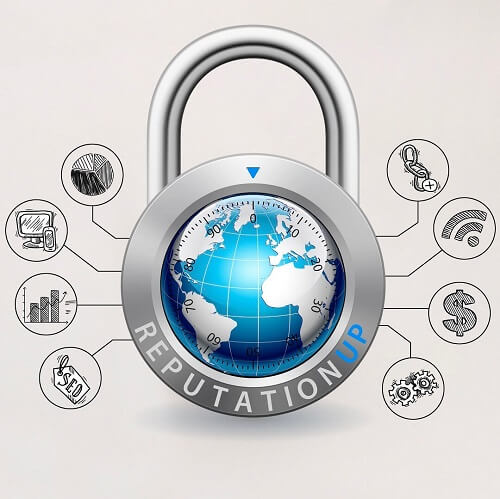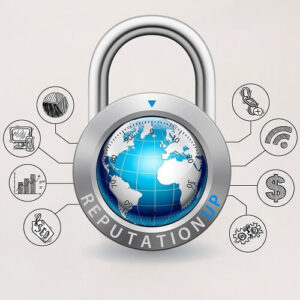 Need help protecting your reputation?
Remove all negative content against your brand and publish positive content that re-launches your digital image
How do I remove unwanted content from Google?
Google gives the users access to the necessary request and you have to consider it as part of protecting your brand's reputation. If you want to remove unwanted content from Google you can ask for it through a form which is different depending on legal removals or personal information removal.
Can you delete everything about you on the internet?
Yes, you can. There are a few types of content that require more time and effort to be eliminated, like information present in government or law enforcement public records, or telephone numbers. They may require extra steps and a specialized company working on it.
How do I clear my digital footprint?
Everything you do on the Internet leaves a footprint. Any search you make on the search engine, any purchase, any comment or reviews you write. So, depending on what you have to eliminate, there are different steps to consider.
How long does it take Google to remove content?
Removing an online content through the removal tool by Google can require a long time. According to the Google Console Help, processing the request can take a few days; after that Google proceeds with the elimination in almost 90 days. If after 180 days from the approval the link has not been eliminated, Google considers the request expired.
How do you remove your name from search engines
First of all, you have to verify on which websites your name appears. To do that you have to put it in the search engine bar in quotation marks. In this way you will see all the results and you can make an excel with all the websites you have to contact requesting the elimination. After this second step, it's time to compile the Google form for each one of those sites.