What is SEM, and what are its characteristics? How to create a strategy and its benefits for brands and websites.
What is SEM?
SEM is a marketing term standing for Search Engine Marketing.
SEM strategy includes two main approaches, Search Engine Optimization (SEO) and Paid Search Advertising (PSA), which go hand in hand in building campaigns.
The main goal isto generate traffic for the advertiser's website or product.
You can achieve it in various ways, including:
Paid search advertising (PSA);
Search engine optimization(SEO);
Content marketing;
Social media marketing (SMM);
Influencer marketing.
Paid advertising, which is just one of the SEM techniques, is used to place paid ads on search engine results pages (SERPs) and social networks.
Consider that, as reported by Techjury, paid ads have a 200% ROI.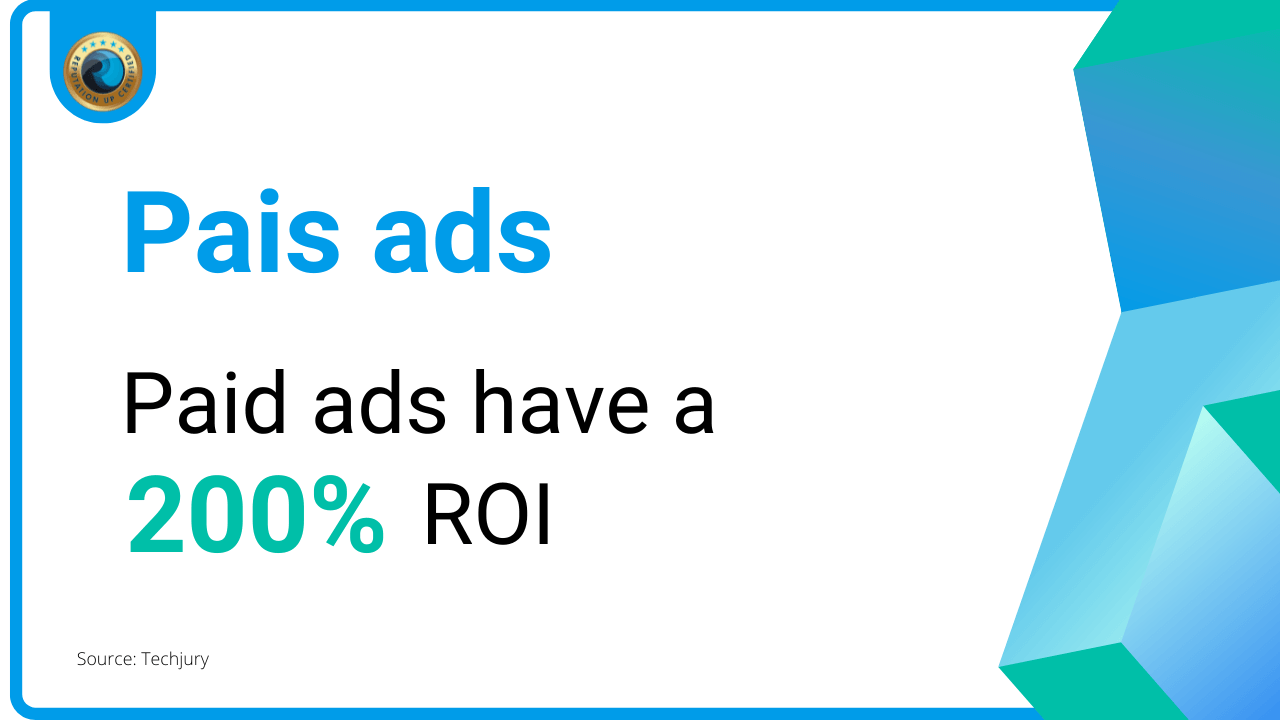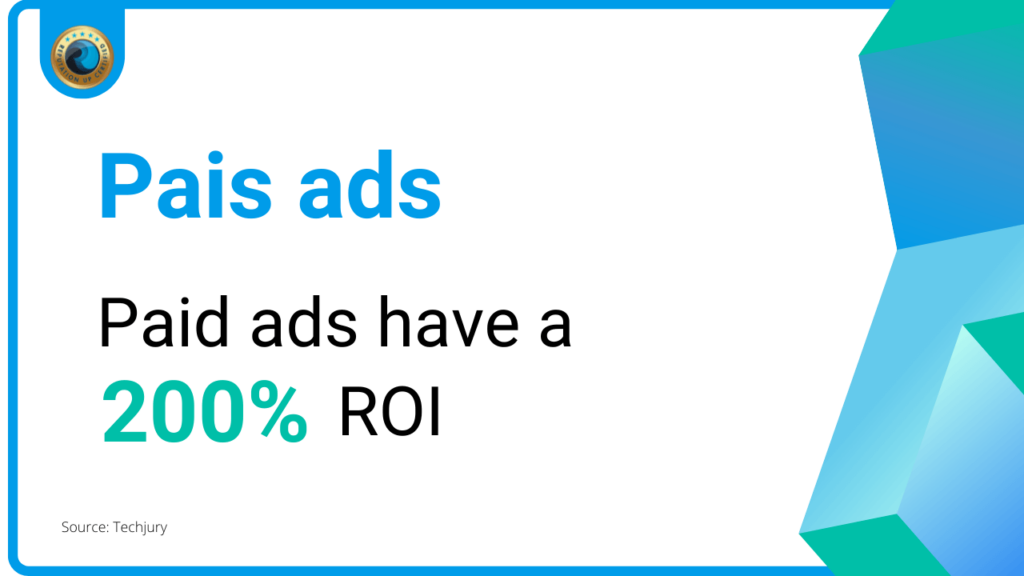 In summary, search engine marketing (SEM) is an evolution of traditional online marketing with many new options to improve website visibility and brand awareness.
What is SEM in marketing?
With the emergence of Google Adwords, Facebook Ads, and other platforms, SEM has become a marketing strategy that more and more brands use to improve their online reputation.
It is a strategy to market products and services using the Internet and reach potential customers and consumers.
Many confuse SEM with SEO because both use keywords and search engines to promote their business.
However, there is a fundamental difference between the two:
SEM focuses on directing traffic from non-organic sources such as social media or websites such as Facebook or Google Adwords;
While SEO focuses on targeting traffic from organic sources such as search engine results pages.
SEM is also known as "paid search."
SEM tools have shifted from complete keyword analysis using influencers and bloggers with the highest coverage for each keyword.
However, the market is evolving and will also reach the metaverse.
Meanwhile, according to the study carried out by HubSpot, influencer marketing is the first emerging market among the trends of 2022.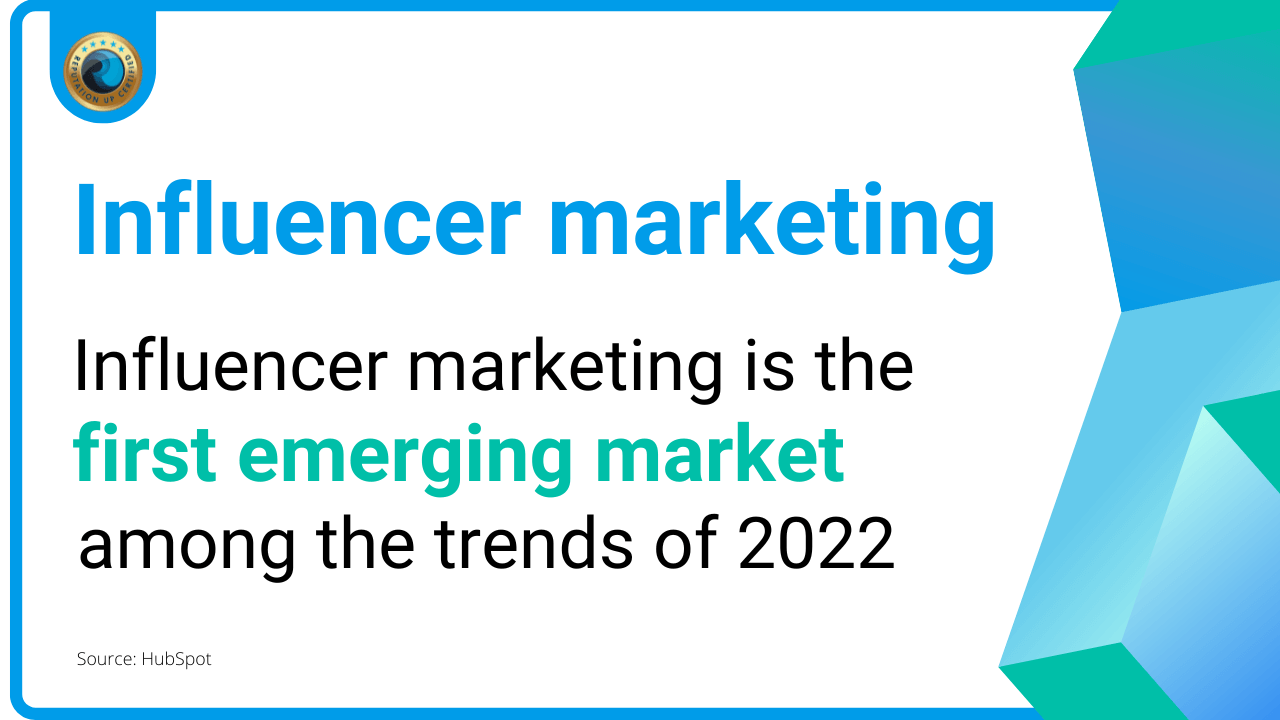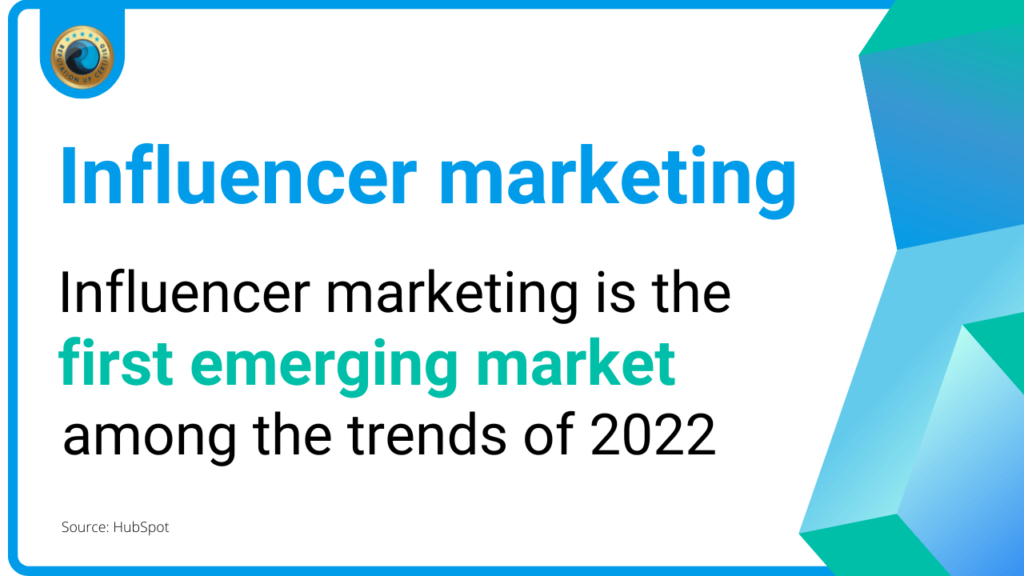 Instagram, YouTube, and Facebook are marketers' 3 most used platforms in 2022.
What is the objective of SEM?
The main objective of SEM is to increase the visibility of a brand.
To start, you have to find the most relevant keywords for a given topic or niche of users.
This way, your brand will rank higher in the SERPs and increase your online visibility.
It will also improve your company's digital reputation.
The main tools used in SEM are:
Keyword Research;
Content Marketing;
Link Building.
Search engine advertisers bid on keywords to include in ads so that they appear when someone searches for them.
Similarly to auctions, the system calculates the price paid proportionately to the times a user clicks on your ad.
An SEM strategy involves the use of pay-per-click advertising programs such as Google AdWords, Bing Ads, and Facebook Ads.
For this reason, an SEM team must include marketing professionals and technical experts specialized in digital marketing.
Our team in ReputationUP differs from competitors because, along with these professionals, it also counts on experts who manage the entire reputation funnel.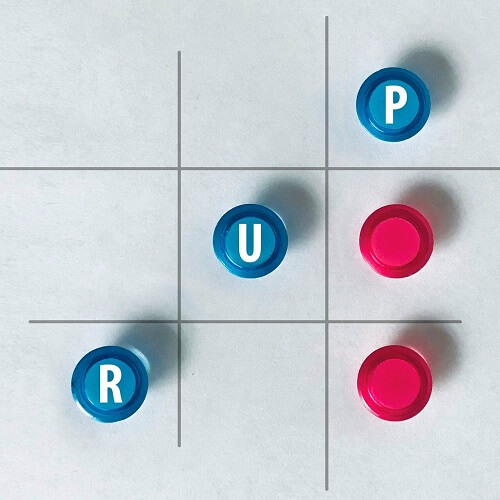 Do you want to grow your brand's online reputation?
97% of entrepreneurs say online reputation management is the main key to success for their business
SEM Statistics
Google's 2021 Economic Impact Report shows how Google Search advertising tools (Google Play, Google Cloud, YouTube and Google) have impacted the revenues of US businesses.
This is an injection of $617 billion in economic activity.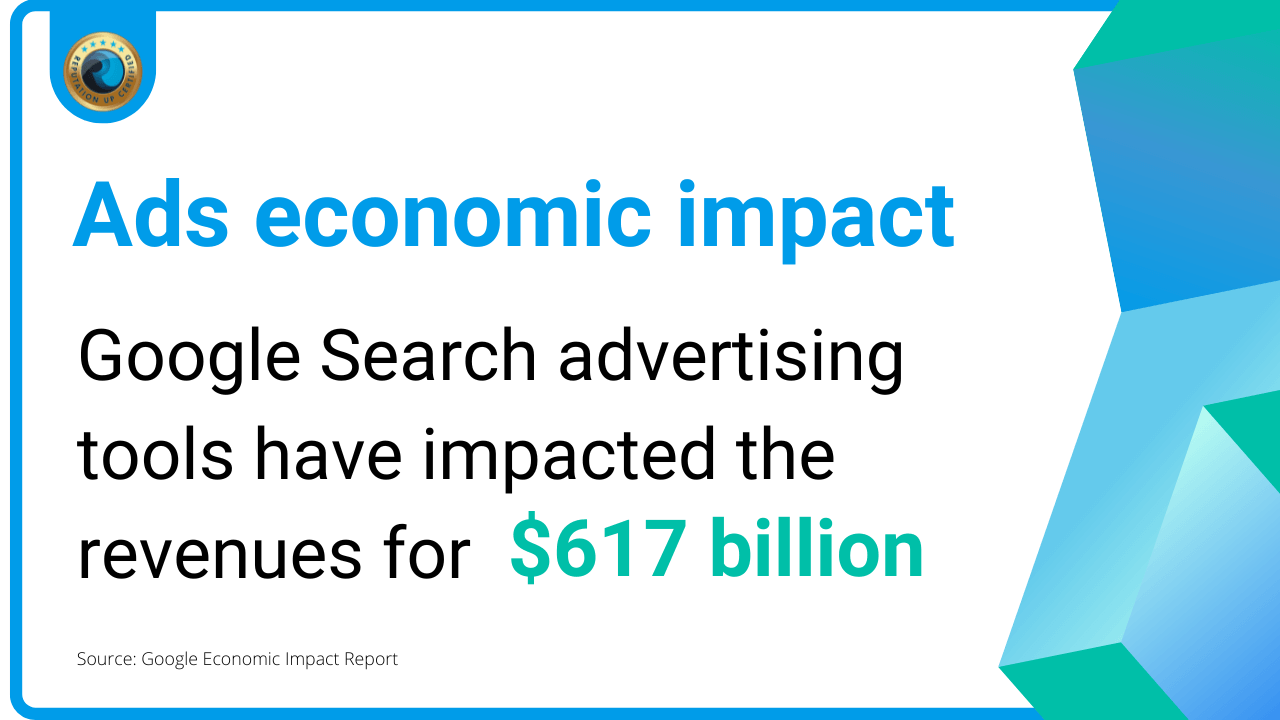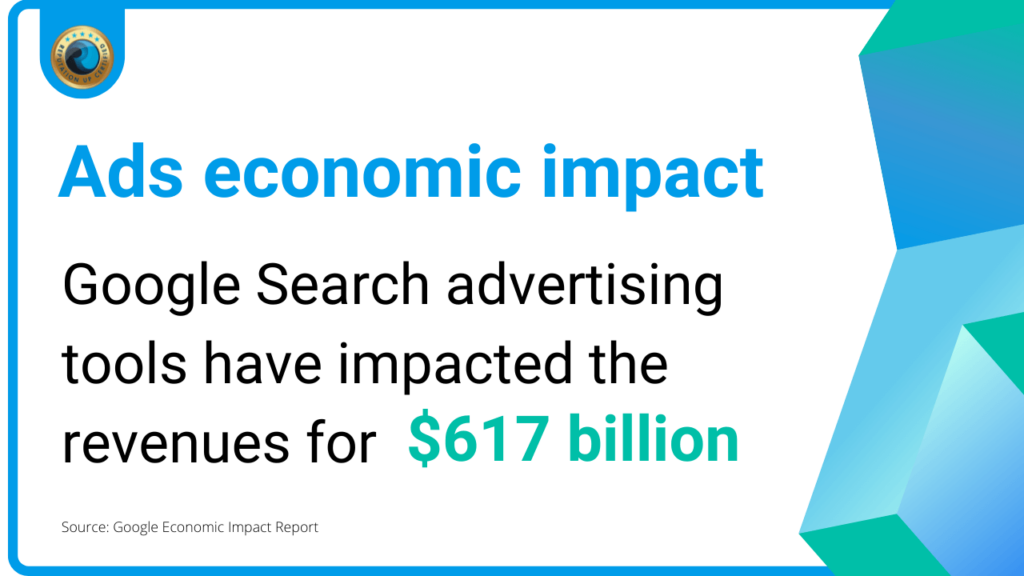 SEM is an extensive topic considering its importance in marketing.
The Hubspot report provides a clear vision of the state of the art of this discipline:
'In 2022, considering marketers meet the public wherever they are, they are increasingly active on the pages of individual creators. The data revealed that influencer marketing keeps growing, marketers should invest in short-form videos, and content audits should be part of every marketing organization's strategy.'
More specifically, you can extrapolate some exciting figures.
83% of marketers believe it is more effective to create quality content but less frequently.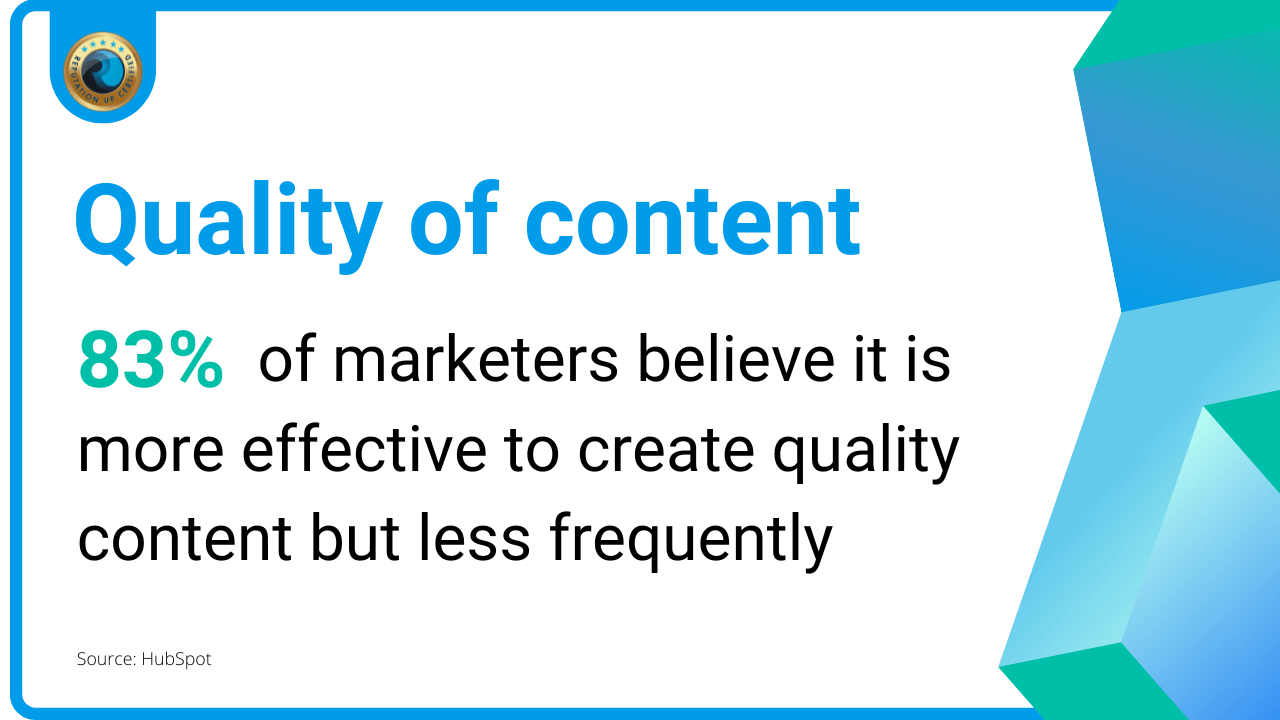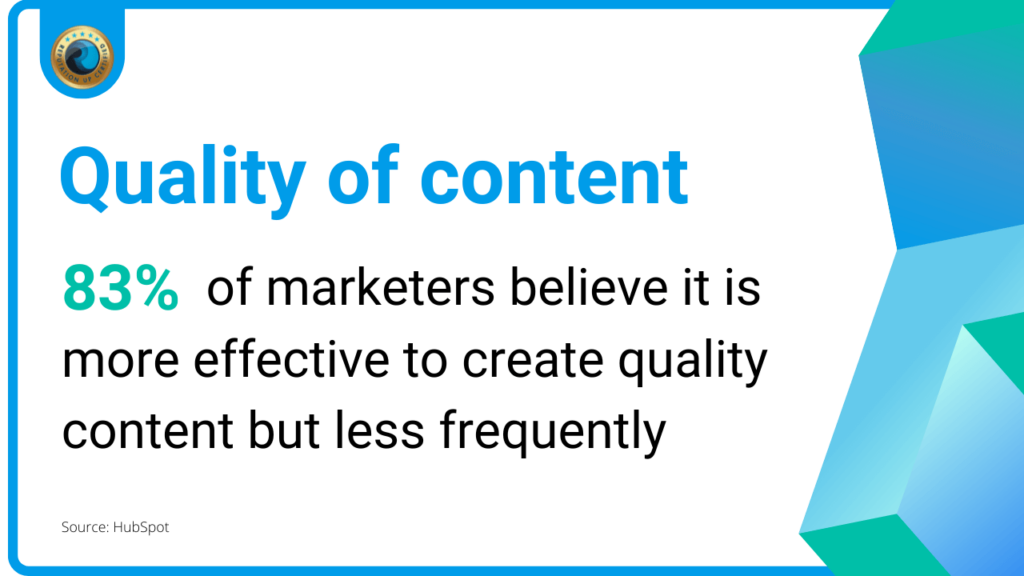 It also derives from the fact that 57% of mobile and 53% of desktop users do not click on sponsored content.
The challenge for those working in the SEM field is to reverse this trend.
To do this, brands are turning a lot to social media marketing and influencer marketing: 80% use sponsorship on social platforms.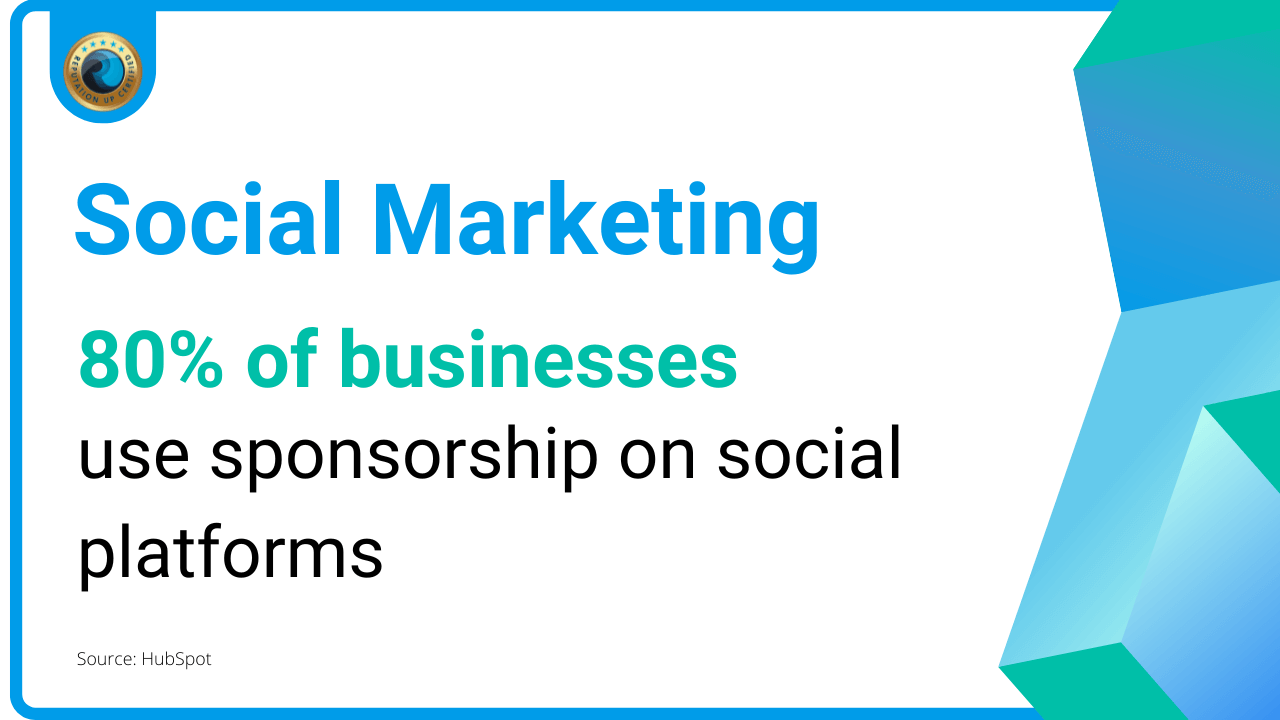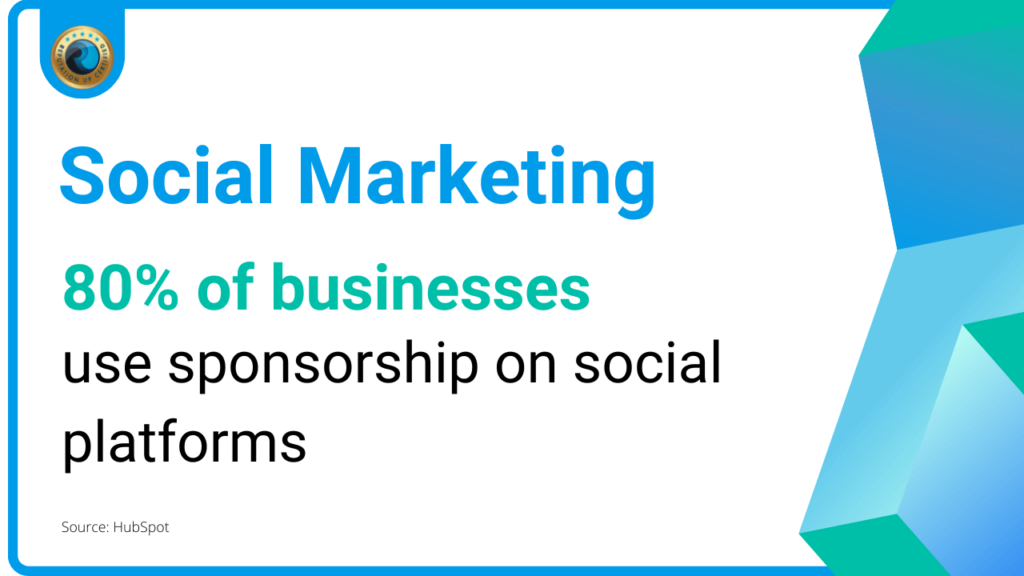 Among these, Facebook Ads are the most used, while 20% of marketers invest in Twitter Spaces.
Companies that choose SEM are also investing in email marketing.
Litmus data shows that 37% of companies have increased their email budget.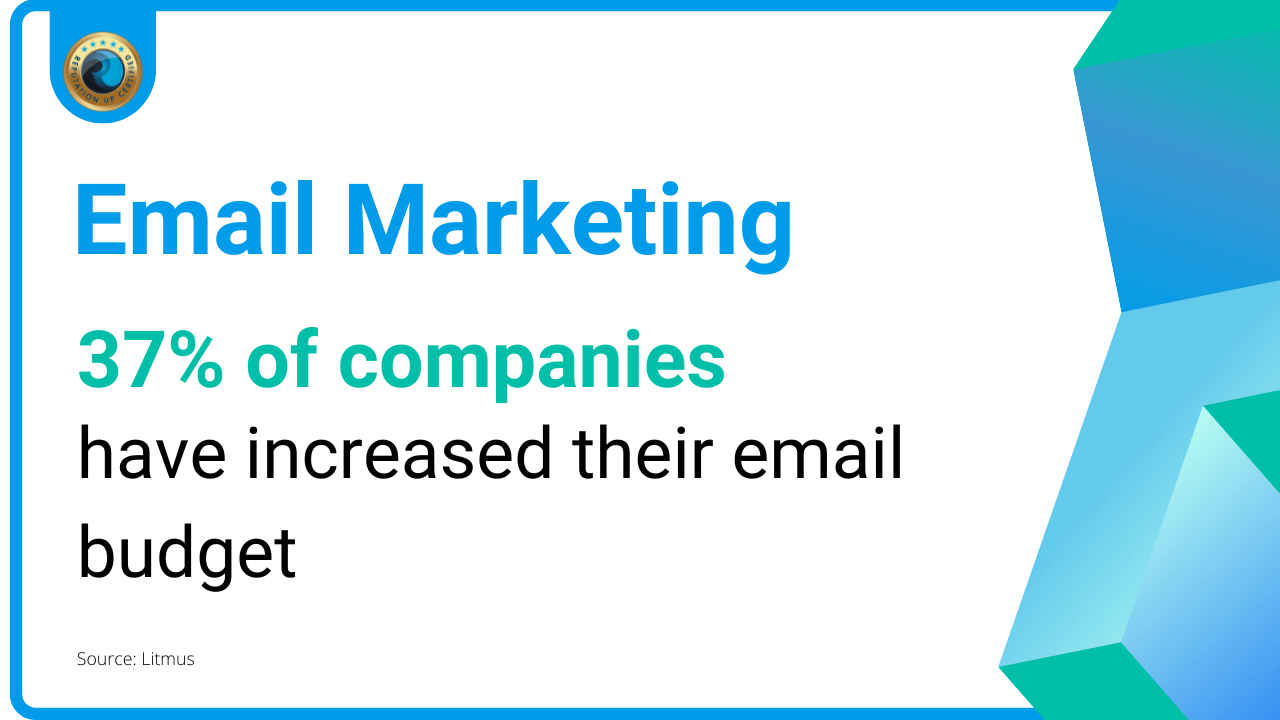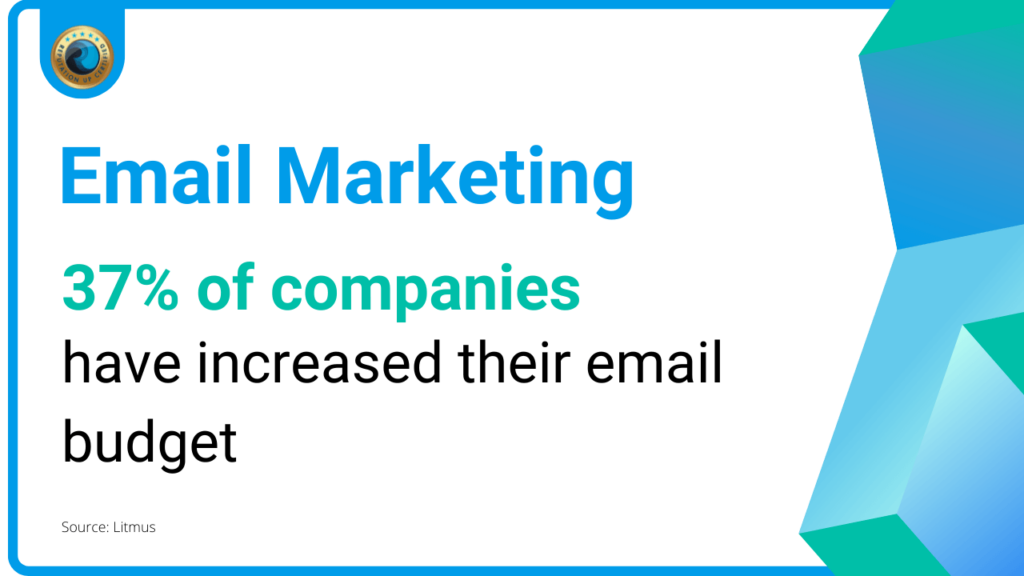 Only 1.3% think of restricting the budget.
What are the characteristics of SEM?
SEM is a powerful tool to use in a reputation management campaign.
Some of the SEM characteristics are the following:
It relies on a robust algorithm to analyze and understand the niche you are addressing;
It can generate content for any keyword, topic, or phrase;
The content is also very SEO-friendly, which means your website will rank higher on search engine result pages.
Moreover, the content is highly readable.
As reported by VisibleThread, the average bounce rate due to the readability factor is between 41% and 50%.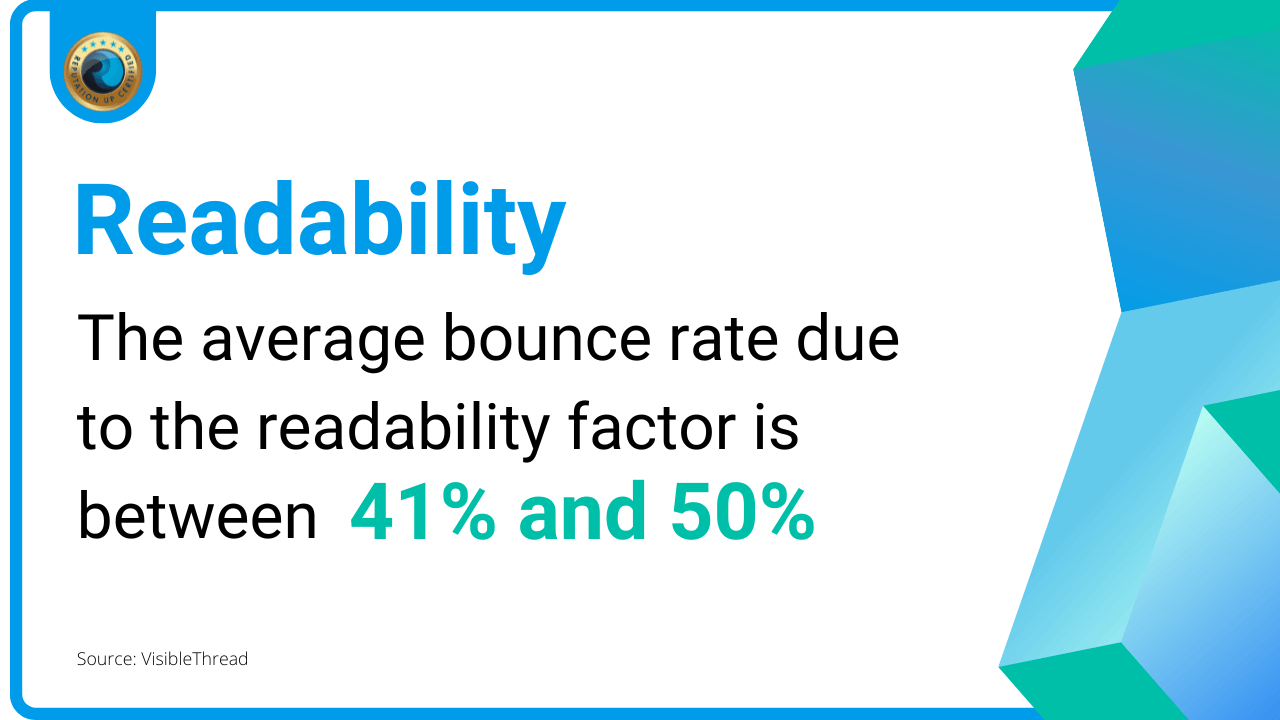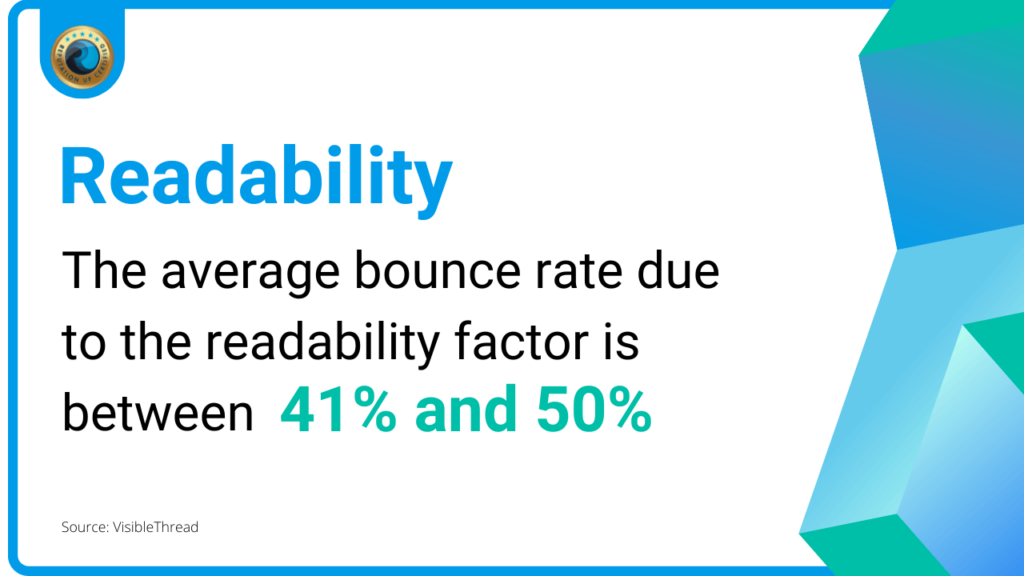 Better readability increases the possibility of sharing content on social media such as Facebook, Twitter, or LinkedIn;
What you can get with SEM
You can achieve several results with SEM.
Here are some of them:
Increase in the number of visitors and website traffic;
Higher ranking in search engine result pages and increase in visibility;
Higher conversion rate on your website;
Higher and better quality backlinks from websites and high authority domains;
Multiple sales conversions on your website;
Higher average order value (AOV) for each sale;
Increased brand awareness.
According to the data from Techjury's, sponsored ads can boost brand awareness by 80%.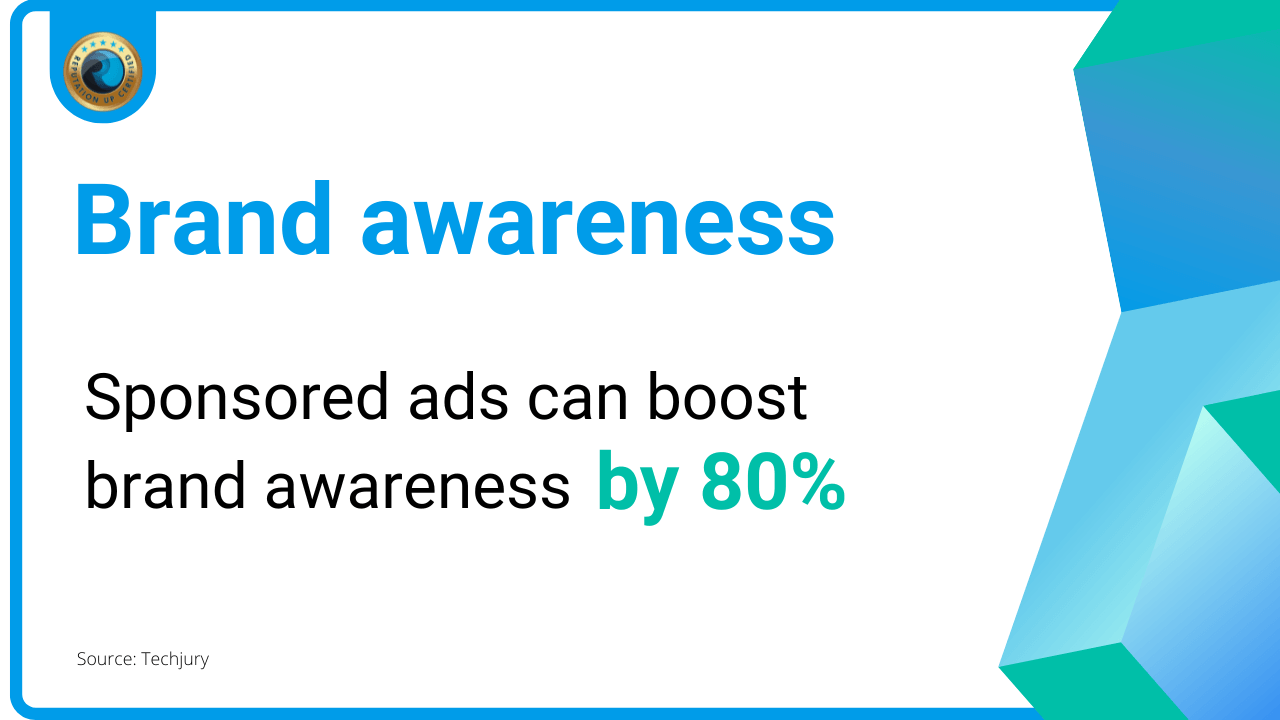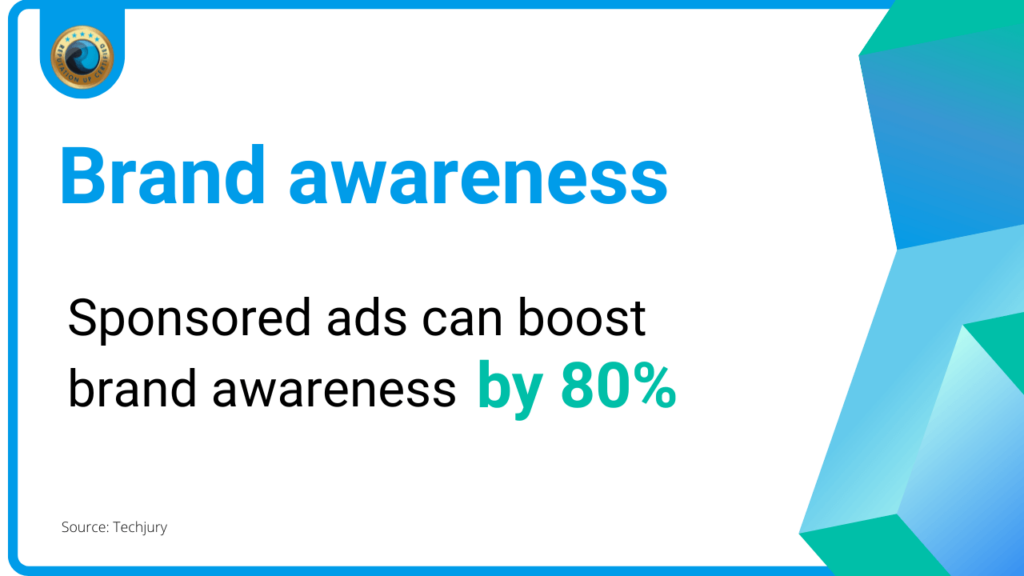 Using a good SEM strategy, Google's algorithm will recognize and reward your website for providing valuable and relevant content.
It will lead to better positioning in the SERP.
Benefits of SEM for brands and websites
As mentioned, SEM aims to get your website higher up in the SERP.
Among the benefits of using this strategy, consider the following:
Increase of website traffic;
Increase of contacts and sales;
It can help you get more organic traffic from search engines;
And boost your social media shares.
Clicks, conversions, and revenue are three of the most critical metrics for entrepreneurs when looking at search engine marketing.
Consider that engines usually display ads according to relevance, cost per click, and cost per engagement.
What is the primary function of SEM?
SEM's primary function is to drive website traffic by targeting specific keywords and phrases.
This strategy includes the use of SEO and PPC techniques; thus, it also considers the following:
Comments on the blog;
Sending of articles and press releases;
Forum posts;
Guest blog.
SEM affects the corporate reputation because it can generate revenue through paid advertising.
When SEM generates profits for the brand, it is considered successful.
Compared to SEM marketing strategies on social networks, the most sought-after objectives are:
Increase of brand awareness/reach new audience segments, with 39%;
Speed up customer relationships/increase brand loyalty by 33%;
Improve customer service and loyalty, with 32%;
Increase sales for 31% of respondents;
Drive traffic to your webpage, 26%;
Sponsoring products/services, with 25%.
The HubSpot report shows the percentage change compared to 2021, with a strong trend reversal.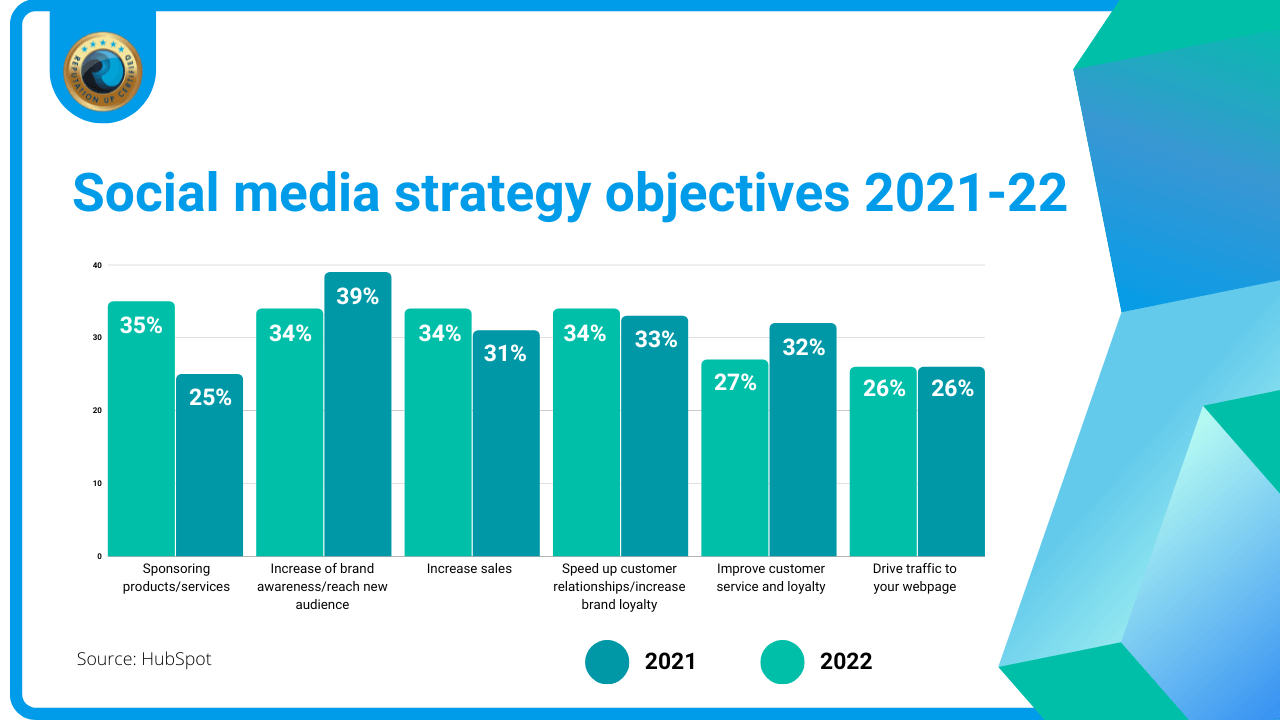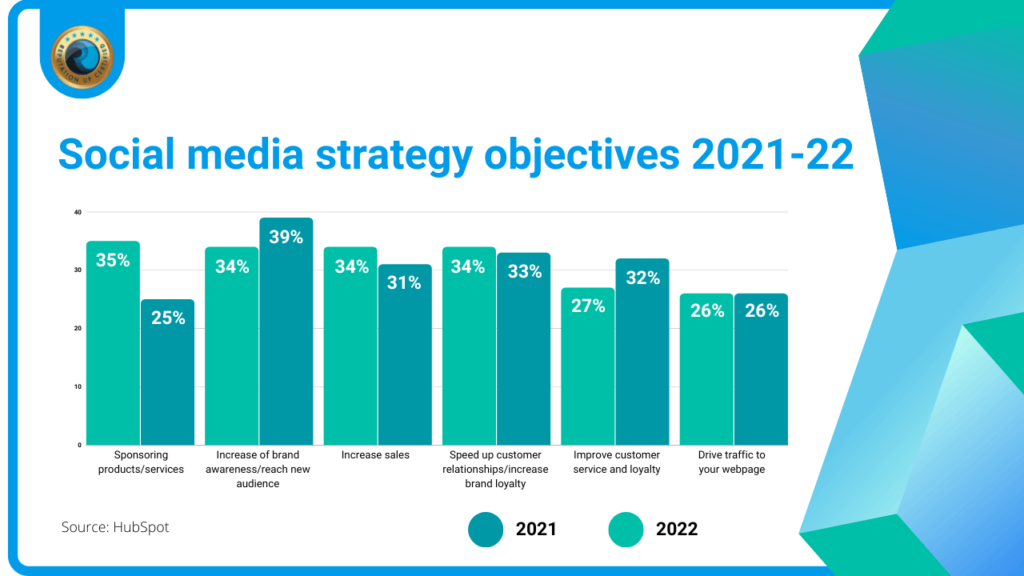 According to the graph, social media marketing for the sponsorship of products and services was a priority in 2021.
How does SEM positioning work in digital marketing?
To ensure that SEM performs better, you must work on your site from an SEO perspective.
Neuromarketing techniques help "get into the mind" of your potential customers.
The steps to keep in mind are as follows:
The first step in SEM positioning isto identify the keywords for which you want to rank and then create content including these keywords;
Then, you need to optimize your site through the correct content, links, meta descriptions, etc.;
Finally, you'll need to create ads targeted to those keywords so that users searching for them can see your ad.
Since SEM requires an economic investment, choosing the right keywords is crucial.
When selecting keywords, look for those with a long tail and those with a large catchment area.
As a result, more specific keywords will help you reach your target audience and potential customers.
What is required for SEM positioning?
Many factors influence SEM positioning, and it is not just about having an optimized website:
Quality content: the content on your site must be linked to your business and consistent with your target audience in style and cut.
Creating a blog is very helpful as it allows you to work on many keywords and reach a broad audience.
As reported by the First Site Guide, over 572 million blogs are on the Internet, and 77% of internet users read blogs online;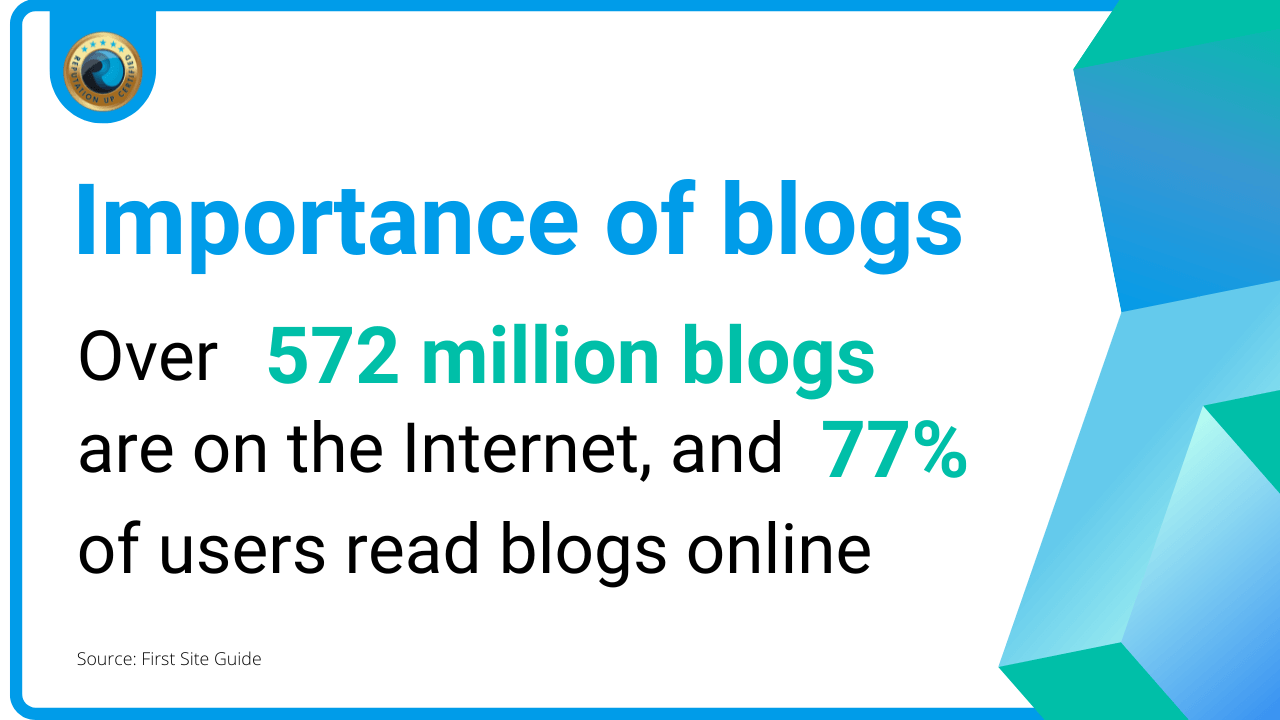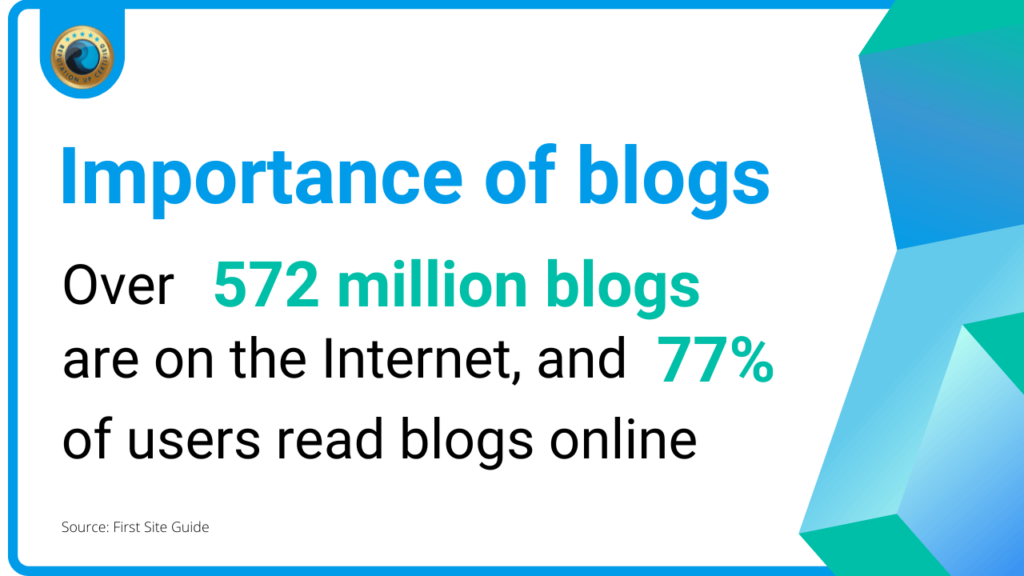 The web domain must contain the brand name to be more easily accessible;
Internal and external links relevant to your activity;
Good online presence: not only the brand's blog and website but also its presence on social media and search engines other than Google.
Social media are a fundamental showcase for your brand; for this reason, one of the aspects to consider is the management of negative reviews;
Relevant backlinks to your website.
The best way to get backlinks is to think about what is missing on your website to incentivize other users to link to you;
Finally, it is vital to coherently and consistently place sponsored ads.
Don't make the mistake of thinking only about the sponsored advertising aspect, because all these aspects are important to achieve the goal.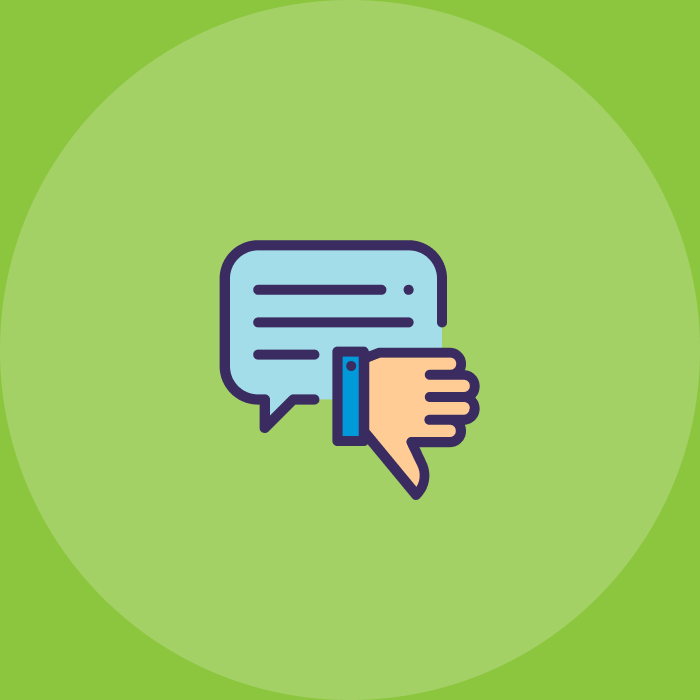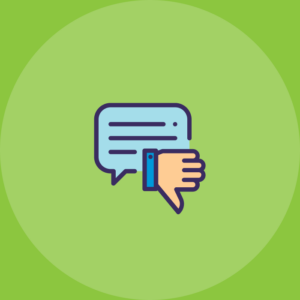 Need help deleting negative reviews?
ReputationUP guarantees the elimination of any false or defamatory negative reviews from any platform
How to implement a SEM strategy?
SEM positioning is a common strategy for companies to advertise their products and services, and it is an essential step in the marketing process.
The first thing you need to do is find out which SEM campaign you need, considering there are two macro types:
Pay-per-click (PPC): it allows you to bid on keywords that people are likely to search on Google, Yahoo, or Bing.
You will be charged every time someone clicks on your listing and visits your page;
Display Ads: they appear on top or side of a web page when users search for something related to your business.
They are shown along with organic results and are not charged per click.
Also, remember that you can rely on video and image ads in addition to text ads.
Once ads have been set up and published, marketers will monitor their performance to optimize the campaign over time.
You can easily track your brand through Google Alerts.
SEM aims to increase conversions by decreasing costs per conversion as much as possible.
When implementing an SEM strategy, you should consider many factors, including keywords, content, and copywriting.
In its article, Growth Badger reports that bloggers earning more than $50,000 per year are 4.3 times as likely to conduct keyword research.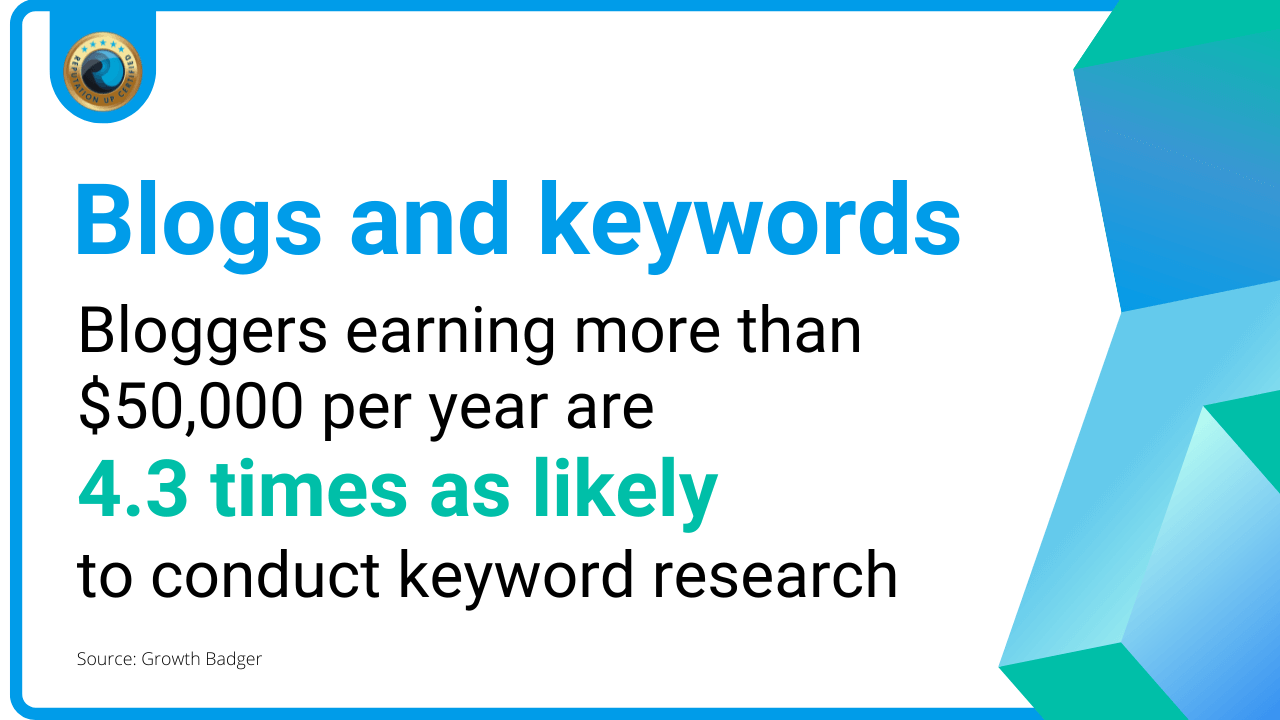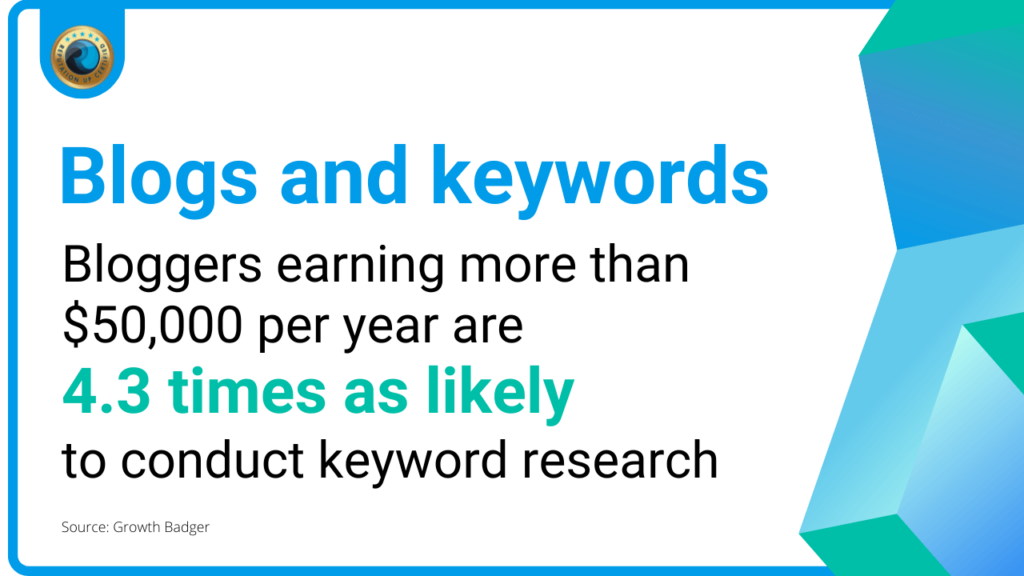 Bloggers say that the quality of content is the most crucial success factor.
To produce high-quality content for SEM, understanding what your customers want and how they want it is essential.
It helps you create content in line with your target audience without wasting energy.
How does an SEM campaign work?
SEM mainlyuses targeted advertising to generate leads and sales.
Each SEM campaign has its specific components depending on its objective, but here are some common points:
Choose the search engine on which you want to focus your efforts;
Analyze the keywords your target audience uses and searches online.
At this stage, you can choose the keywords in which to invest for advertising and sponsorship;
Set your monthly budget to spend on advertising and the platforms you want to invest in;
Create a text ad that will appear on your landing page when someone clicks on your ad from the search results page.
This last step is vital because it makes Google search turn into a click on your page and, subsequently, a lead for your business.
According to a study by SemRush, 25.6% of all Google searches are zero-clicks.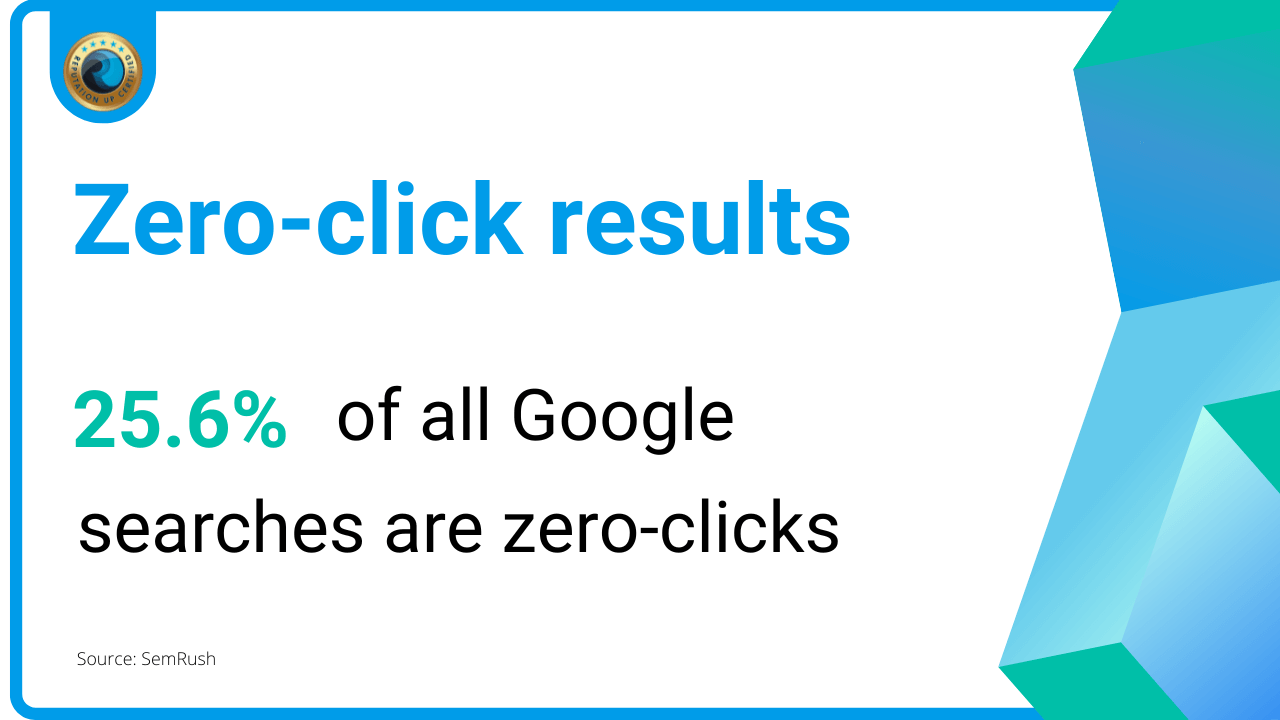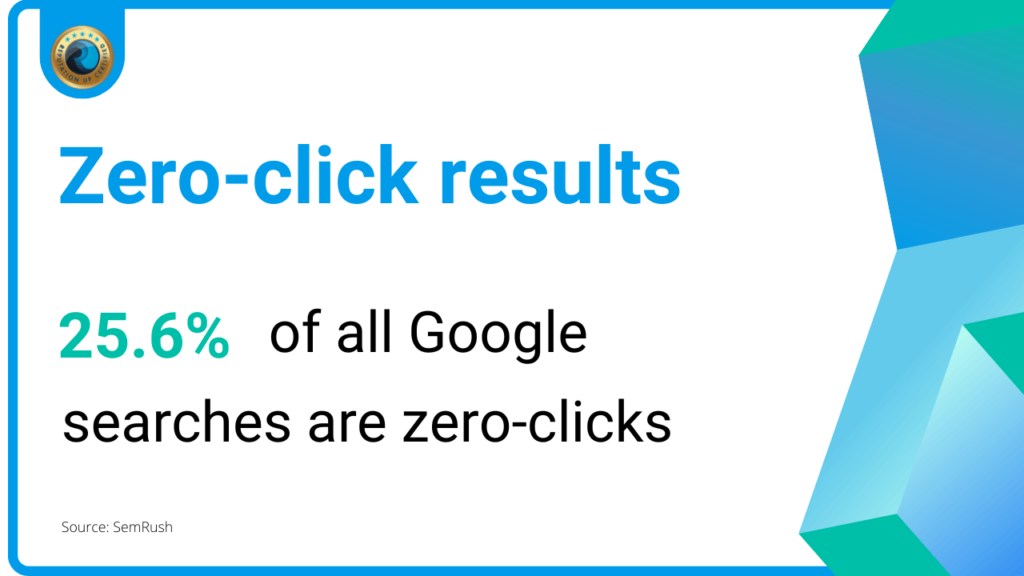 However, this data can vary significantly according to the different sources.
How to make a successful SEM campaign?
SEM campaigns differ from other marketing campaigns.
They are only effective when regarded as a long-term process that includes continuous optimization.
The amounts allocated to the campaign may vary depending on the needs or potential risk that may require a crisis management procedure.
Below are some examples of how to use SEM in your marketing strategy:
Turn to niche markets:

You can create a new page with your target keyword and try ranking it, which is the most common use of SEM.
If your page already ranks well, you can target more specific keywords.

Create a directory:

This page is indexed with more authority than other pages on your website, which can help with positioning.

Email marketing automation:

Create a universal membership form on all your websites, emails, and ads to capture users' email addresses.
It will allow you to send appropriate marketing material to each visitor.

Monitor your competitors:

The success of your campaign is also based on market analysis that analyzes your opponents' strategies.
Before you go all-in on email marketing, make sure you have a good phone number reputation.
A good SEM campaign starts with a website audit: check your site to identify the most prominent areas of interest.
Once you complete this step, you can use the information to make changes that will help improve your campaign's performance.
Another fundamental point for a good campaign isaccurately identifying the target audience.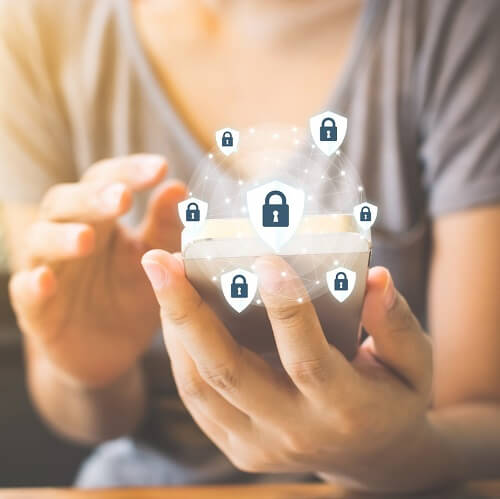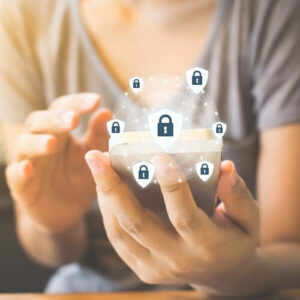 Need help protecting your phone number's reputation?
ReputationUP protects your phone calls and prevents them from being tagged as spam
How much does SEM positioning cost?
SEM positioning costs vary depending onthe advertising campaign, the number of keywords, and geographic location.
For example, a company trying to advertise in North America with ten keywords will pay around $1 per click.
A company trying to advertise in South Africa with ten keywords will have to pay about $0.10 per click.
This corresponds to a proportionate gain.
As Google's Economic Impact Report FAQ reads:
"The value enjoyed by advertisers is between 2 and 2.3 times their total expenditure on Google Ads. We use the lower end of the estimate to be conservative."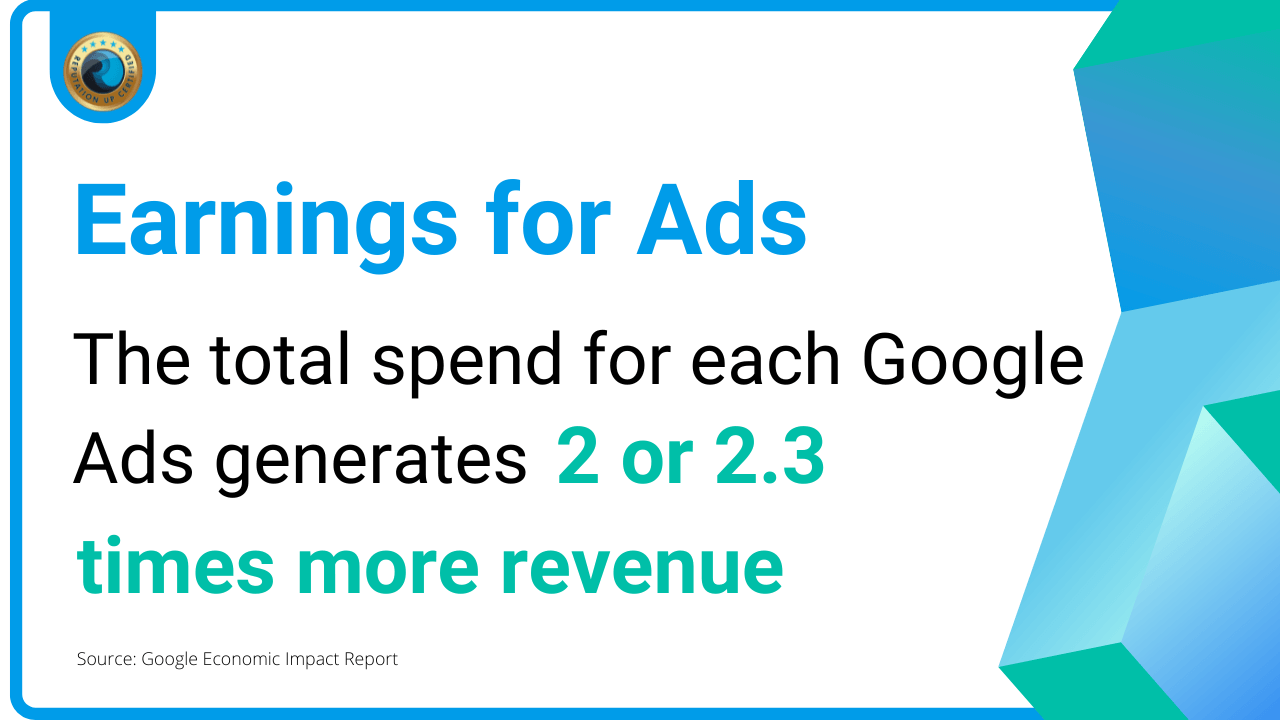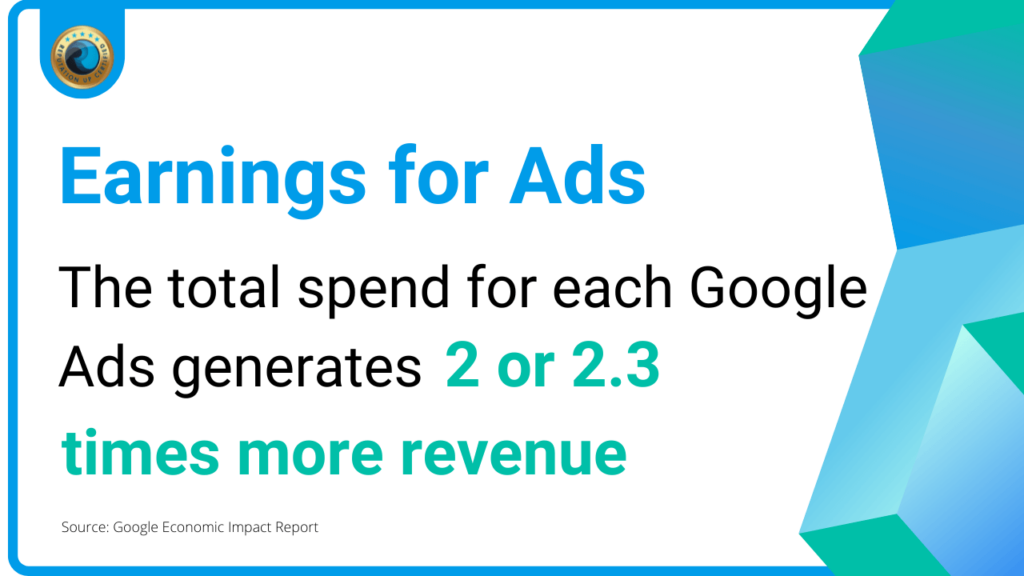 How do I pay SEM?
Paid search is a type of advertising that uses paid lists on a search engine's Web pages to boost a company's visibility.
Ads are in the form of text and show up as sponsored links or CPC ads.
As explained on Google's official blog, there are four cost models for ads:
CPA: cost per acquisition CPA determines how much you pay when a user enters a site and completes actions set as conversions after clicking on an ad.
Cost-per-Click With this model, you only pay for clicks on ads made, so it is helpful if you want to increase traffic on your website.
CPM: cost per one thousand views Ideal for increasing brand awareness, one thousand is the unit to measure the cost for the advertiser.
CPV: cost per view Finally, payment is required for video campaigns each time the ad is displayed.
Increasing exposure through SEM advertising is becoming crucial for online marketing.
It is essential to consider all four parameters to have a complete picture of the campaign.
How do I pay for SEO?
SEO is a complicated strategy with more variables than SEM.
What we should remind is that it requires time and patience.
You can pay SEO in several ways, but the most common is through a professional agency like ReputationUP, which specializes in digital marketing and removal of malicious content.
For those who do it themselves, the process can be long and complex: it requires practice and patience to learn how to optimize a website for maximum SEO success.
With the rise of digital marketing, SEO has become more complicated as businesses need to know and apply various tactics to beat competitors and rank higher on search engine pages.
The SEO industry has changed significantly in recent years, and it is now more significant than ever to clearly understand how SEO is paid.
It is necessary to choose which strategies you want to implement in the campaign to assess the costs for SEO.
On-page optimization, for example, can be relatively cheap, while you should invest much more for off-page optimization.
In principle, however, an SEO campaign must accompany a complete personal online reputation management strategy together with the cooperative reputation.
Where to do SEM?
SEM has search engines as its starting point.
Over the years, social media and other digital platforms have been added, including:
Google AdWords;
Yahoo Search Marketing;
Bing Ads;
Facebook Ads;
Consider that, as reported by GrowthBadger, Google drives eight times more traffic than all social media.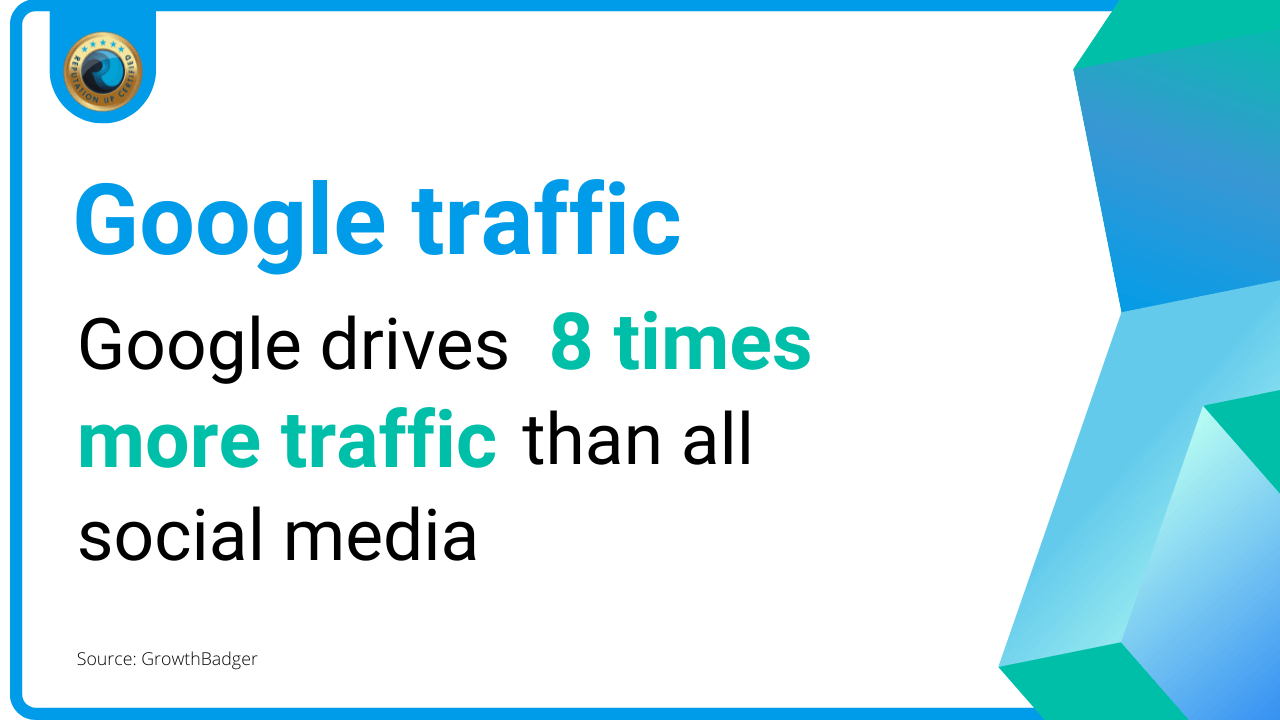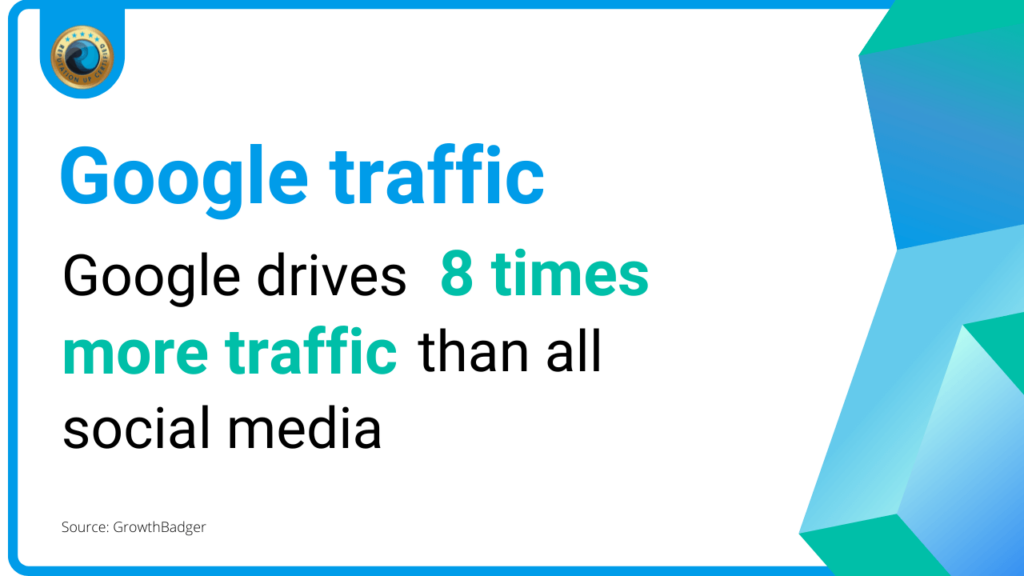 Another distinction is whether SEM is internal or external to the company.
Some companies prefer to do SEM internally because it gives them more control over their campaigns; others prefer to work with an agency specializing in SEM.
Internal SEM is a good option for businesses having control over their website and are willing to maintain this control while working with an agency.
The disadvantage of internal SEM is that it may be more expensive and take longer to implement than other options.
External SEM, on the other hand, is a good option for companies that have little control over their website or want to try a new strategy without worrying about costs and implementation.
One advantage of turning to an outside agency like ReputationUP is that you can take advantage of similar services like online reputation monitoring.
The disadvantage of external SEM is that implementation may take longer and be less effective than other options.
How to make ads appear on Google?
Ads are often used to promote a company's product or service.
You can make an ad appear on Google using different methods:
Creating an ad on Google AdWords;
Promoting your website through the Google search engine;
Promoting your website through the Google Display Network.
Ads are created in Google AdWords and then placed in Google search results.
You must have a Google AdWords account to display an ad on Google.
Once you've created your profile, you must follow the steps to create your campaign and add your listing details.
Google Display Network is where ads can appear on websites that are part of an advertising network to promote a product or service.
As you can read on the same page, the Display Network sites reach over 90% of internet users worldwide.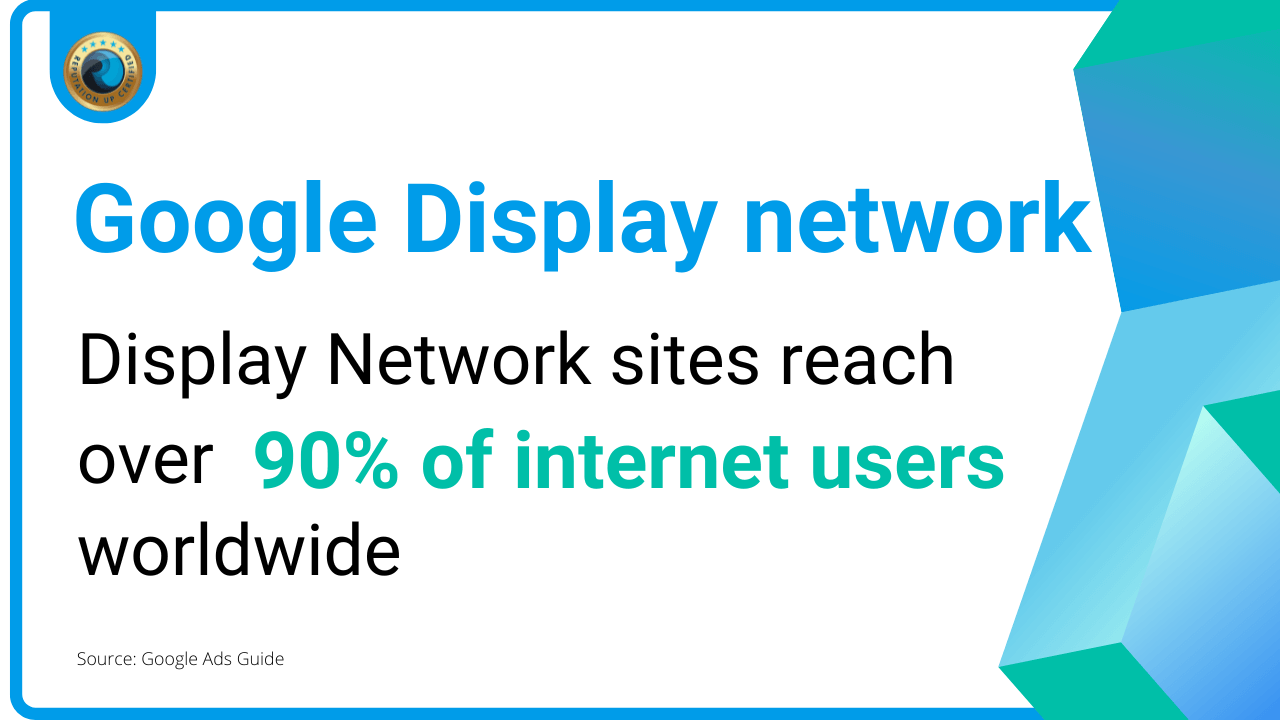 Using the Google AdSense program, you can also show an ad on a website.
Programs work similarly, but each has specific requirements and offers different advertising opportunities that you can use to earn money.
A lesser-known technique for positioning your brand via SEM is to publish a study or research.
The data from Mantis Research shows that 94% of marketers believe publishing research increases the brand's authority.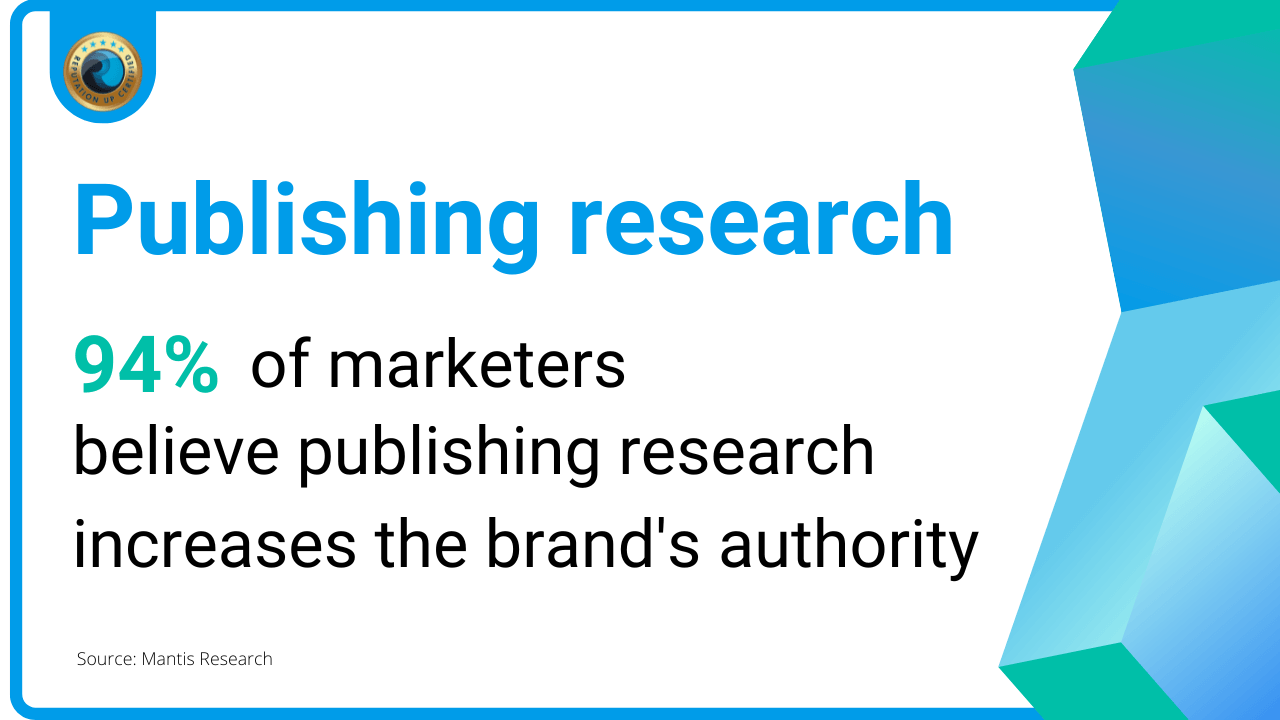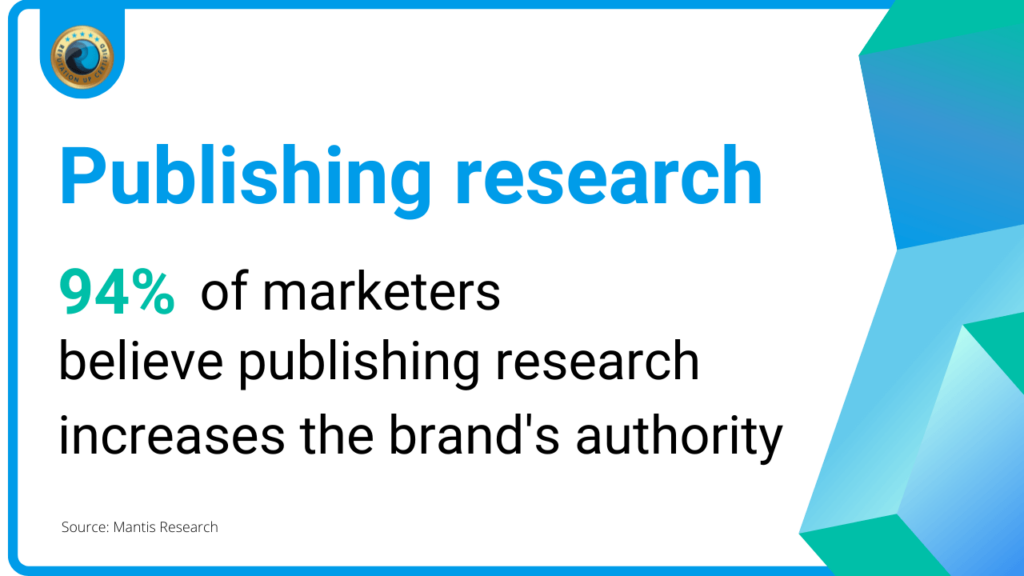 55% of businesses confirm they use searches to generate leads.
How to do SEM on Google?
Considering that Google is the most used search engine, it is vital to understand how it works to build targeted and effective SEM campaigns.
Companies have more options to do SEM on Google, but clear strategy matters.
The key to receiving organic traffic is ensuring you target the right audience, including efficient keywords and phrases in the ad text.
Follow these steps:
Find a successful keyword;
Create an ad group;
Set up an AdWords campaign;
Use the keyword in text ads;
Set up landing pages designed specifically for the keyword and optimize them accordingly.
Remember that the best keywords are the least competitive with a higher search volume.
SEM tools
Search engine marketing includes paid and non-paid tools that are constantly evolving.
For instance, the Litmus report shows that 33% of marketers use artificial intelligence in their campaigns.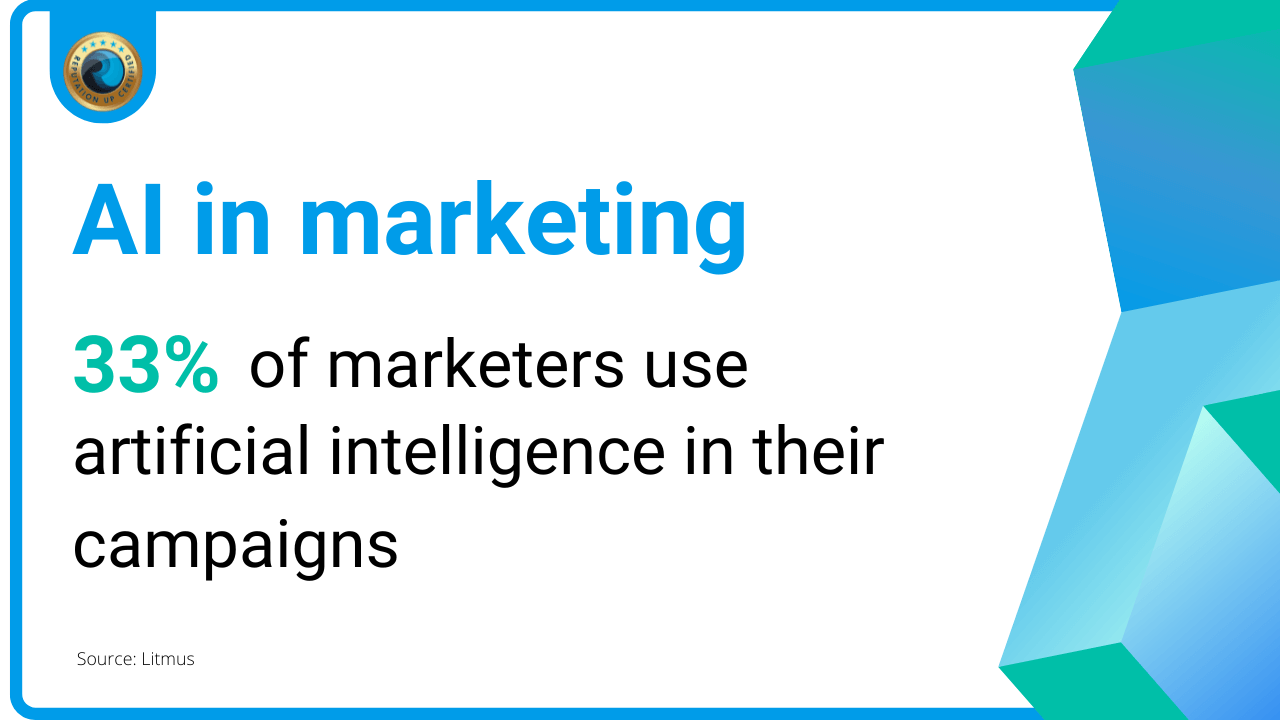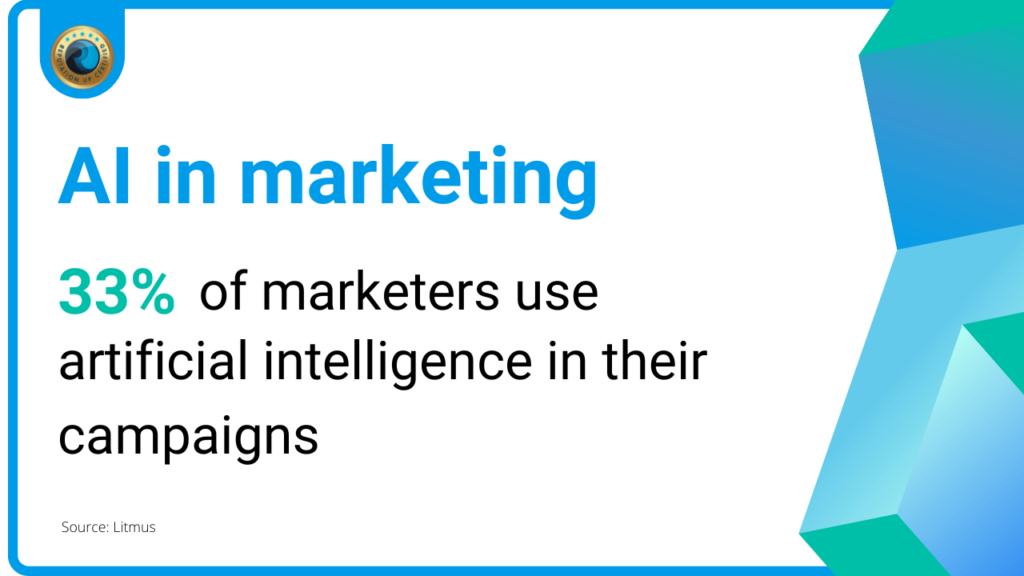 39% of them plan to use it in the future.
Google itself provides you with some platforms with different features that can cover various aspects of SEM:
Google Ads: the leading platform for the creation and publication of ads on the search engine that also helps monitor the results;
Google Analytics: allows you to manage the metrics of your website and ongoing marketing campaigns;
Looker Studio: allows you to create dashboards and reports based on SEM metrics.
To work on other search engines, consider Bing Ads Intelligence, Microsoft's keyword search tool for Yahoo Bing Network searches.
Other vital tools are:
SEMRush: both free and paid versions are available; it offers many features to analyze and program SEO and SEM strategies and monitor competitors;
Ubersuggest: a critical tool for keyword search and positioning in the SERP.
Among social platforms, we mention Facebook Ads that is the most popular.
Every social network has similar features and ways to set up ads.
Paid search ads are the best-known form of SEM, but you can use SEM in other ways to achieve your marketing goals.
HubSpot study reveals that 53% of content marketers who leverage podcasts and other audio content say it is the most effective format they use, despite low ROI.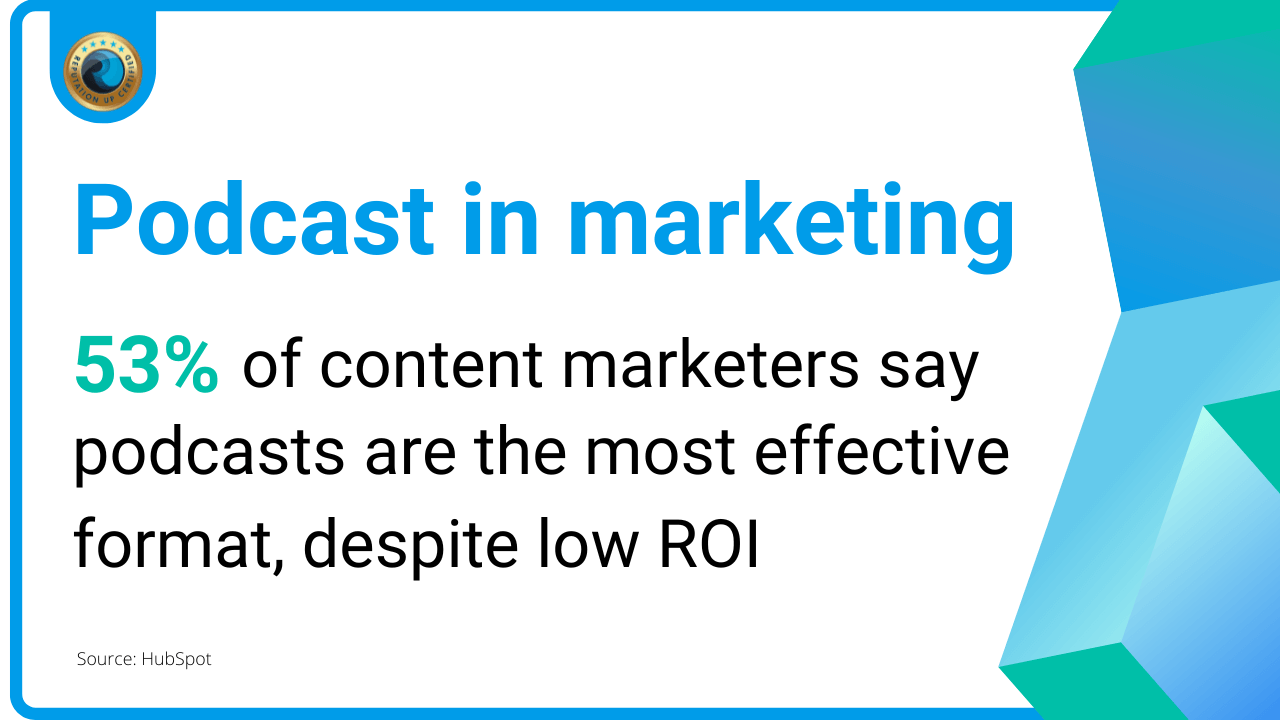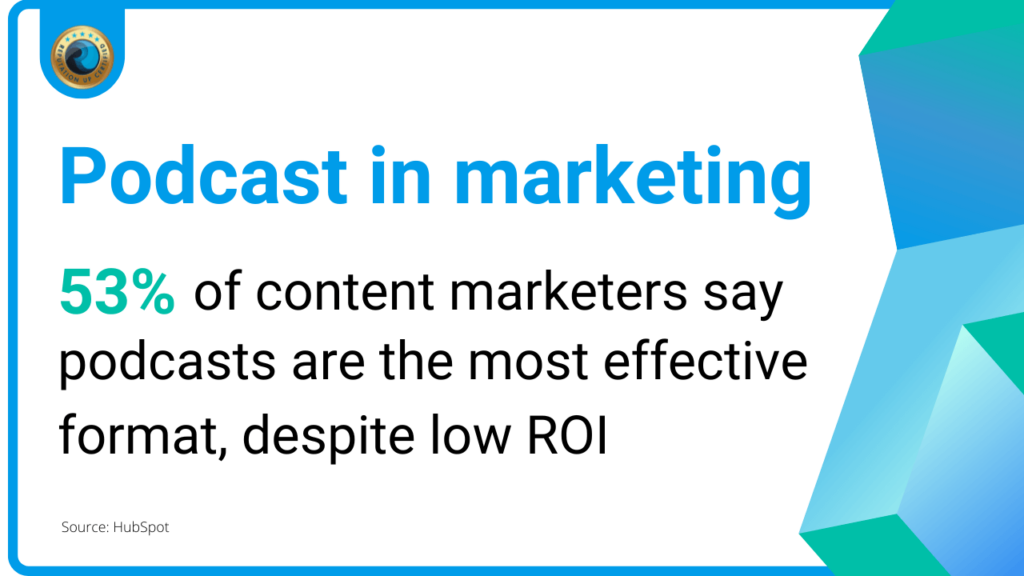 SEM Vs. SEO
The difference between SEO and SEM is that SEM consists mainly of using paid advertising to generate traffic for a site.
Conversely, SEO focuses on website optimization to rank higher in search engine results pages.
Thus, it is essential to improve page content, ensure it has relevant keywords and keep it up to date with current trends.
SEM focuses on marketing efforts explicitly inducing people to click on ads in the SERP to generate a direct benefit for the company.
While SEO uses its techniques to target organic traffic, SEM mainly uses non-organic sources, paid advertising and social media marketing.
They provide adequate brand protection when used together.
Some aspects of SEO can also be part of SEM, such as web content optimization for keywords through pay-per-click advertising campaigns.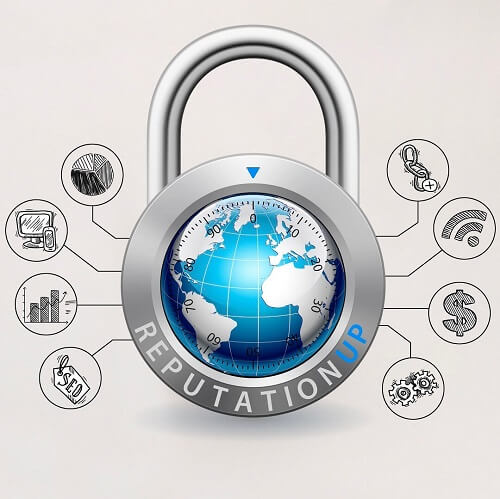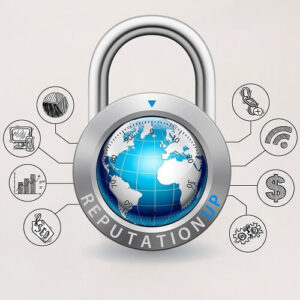 Need help protecting your reputation?
Remove all negative content against your brand and publish positive content that re-launches your digital image
How to combine SEM and SEO strategies?
The most important thing to remember is that SEO and SEM are not mutually exclusive: they are complementary strategies, each with its strengths and weaknesses.
SEM and SEO have the same goal: increase traffic to your website; however, they operate differently to achieve it.
To simplify: SEM is paid ads,while SEO is free organic traffic on search engines.
Businesses can use SEM to generate more traffic by targeting a niche market they have yet to reach or keywords that could help them rank higher.
SEO can generate more traffic by optimizing your website content for better ranking in organic SERPs.
How to use keywords in SEO and SEM?
Keywords underpin SEO and SEM.
It is vital to use keywords appropriately to position higher in search engines and get more traffic.
A few simple tips can help you optimize your content for better results:
Use keywords in title tags, meta descriptions, titles and subtitles, body copy, and URL slugs;
Create keyword clusters;
Use long-tailed instead of short-tailed keywords;
Avoid keyword stuffing.
Keywords help search engines better understand what the page is about, which in turn helps them rank the page higher in the SERPs.
There are two ways to use keywords:
On-page optimization, which means using keywords in your content;
Off-page optimization means using keywords on your website's metadata tags as a title and meta description.
Regarding on-page optimization, you should try including one keyword per 100 words.
You can also use synonyms for that keyword or related phrases as long as they make sense with the rest of the sentence or paragraph.
Avoid using more than one keyword per phrase because it may look like spam to both search engines and users.
Off-page optimization is about getting other websites to link to yours.
Conclusions
ReputationUP has combined the most comprehensive information about SEM in this guide, explaining the benefits of a properly built campaign.
Here are the conclusions you can draw from the article:
SEM stands for Search Engine Marketing related to search engines, such as Google or Bing;
SEM includes two main types of strategies, Search Engine Optimization (SEO) and Paid Search Advertising (PSA);
Influencer marketing is the first emerging market among the trends in 2022;
A SEM strategy aims to increase visits to your website, thereby boosting your brand reputation;
The cost of SEM positioning varies depending on the advertising campaign, the number of keywords, and geographic location.
You can use various tools in SEM; Google offers free ones;
SEM and SEO are complementary strategies.
To complete a consistent SEM campaign, you should contact specialists.
ReputationUP provides the support to implement a complete Online Reputation Management strategy, relying on experts in digital marketing and online reputation.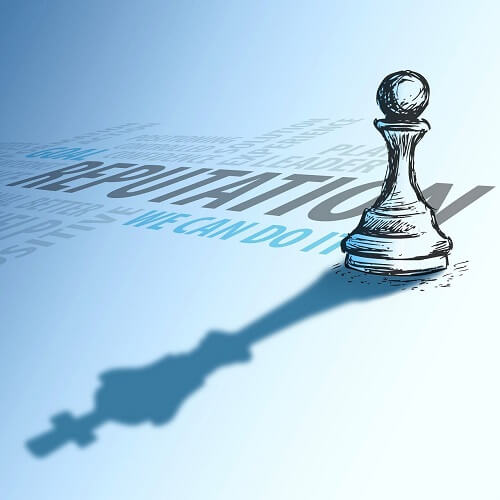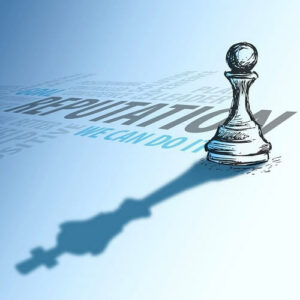 Need help managing and improving your online reputation?
60% of users say they don't trust people or businesses who receive negative comments or reviews
FAQ
What does SEM for business mean?
Search engine marketing, or SEM, consists of cumulative efforts to promote a website in organic and paid search lists. SEM is critical to brand growth and customer acquisition.
Is SEM pay-per-click?
No, it is not. Search engine marketing includes PPC among its strategies, but this is just one of the types of advertising to consider.
How does SEA work?
Search Engine Advertising is based on the pay-per-click (PPC) principle: the sponsored ad generates a cost only when you click on it. In this case, an ad is made visible if the search engine considers it relevant to the search.
Is Google Ads SEO or SEM?
Google Ads is used in both SEM and SEO, and its use for the two strategies differs depending on whether it includes paid functions.
Is YouTube Ads part of SEM?
Yes, it is. Like all advertising platforms linked to social media, YouTube Ads is also part of SEM, and all these platforms help drive advertising in search engines.