Learn how to build a perfect website for your brand success and see what a good website should include.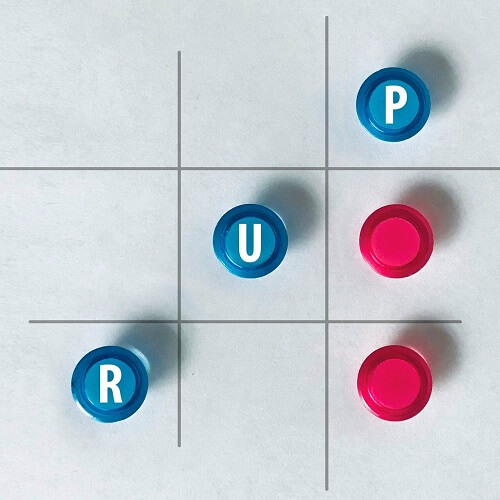 Do you want to grow your brand's online reputation?
97% of entrepreneurs say online reputation management is the main key to success for their business
What features does a website need to have?
Website design​​, content, and ​​usability ​are all factors to consider when determining how to build a perfect website for your brand success.
First, consider that your website is the foundation of your online reputation.
It is where you can tell your story with customer-oriented storytelling.
Remember to showcase your products or services, which must be clearly explained and presented.
Use neuromarketing techniques to stimulate users' attention.
Your website is the first impression you give potential customers and should be designed to convert online visitors into leads.
Assume that, according to Klipfolio's study, a good lead conversion rate is about 2.4% globally.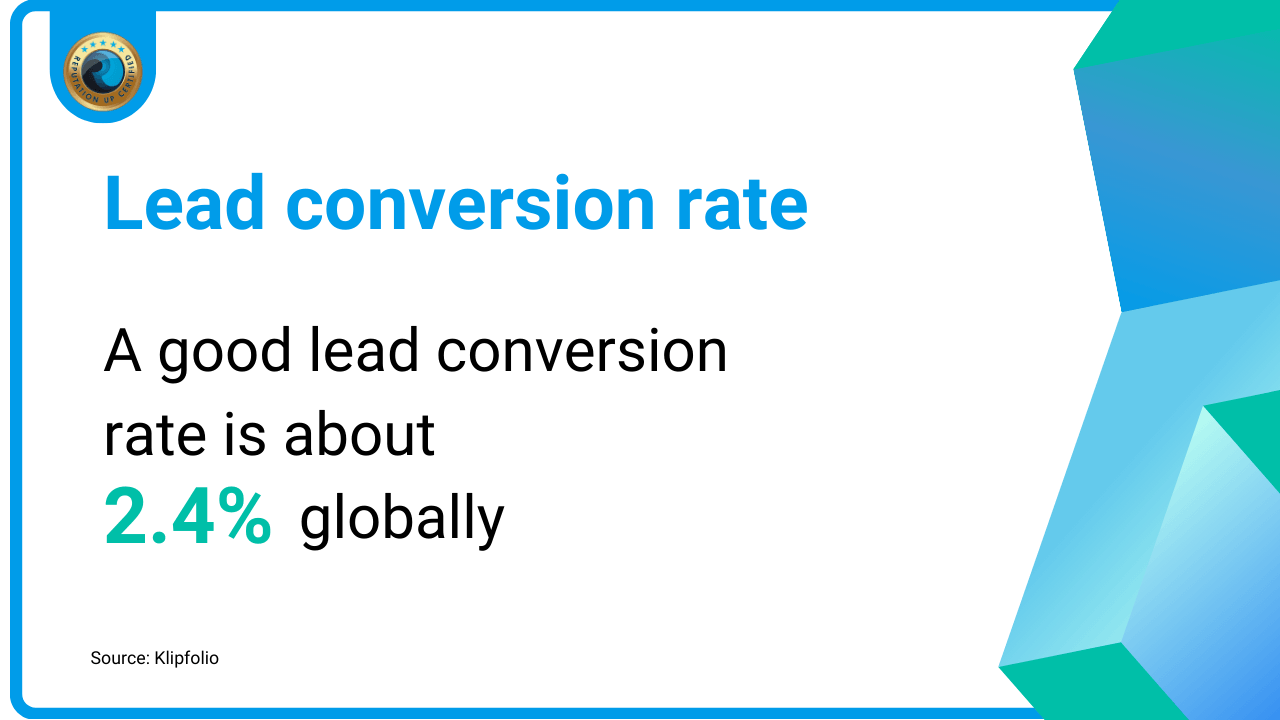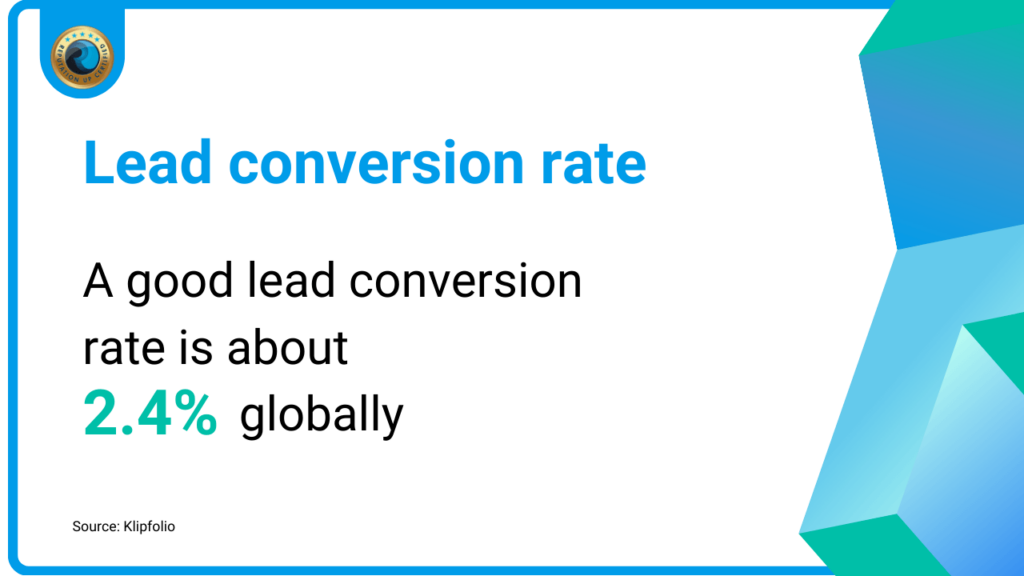 However, this figure can vary greatly depending on the industry and type of device.
Finally, consider having to interact with your customers.
This space will allow them to convey their thoughts and get you quickly.
What are the 5 essential parts of an effective website?
Every business craves a website that attracts new customers and helps grow its corporate reputation.
In this section, we want to show you how to build a perfect website for your brand success using 5 key elements:
Header, the uppermost part.
It defines the site and brand identity, with the logo and the most relevant information at hand;
It can also be inside the header.
When building the menu, consider that customers should be able to access any content as easily and quickly as possible;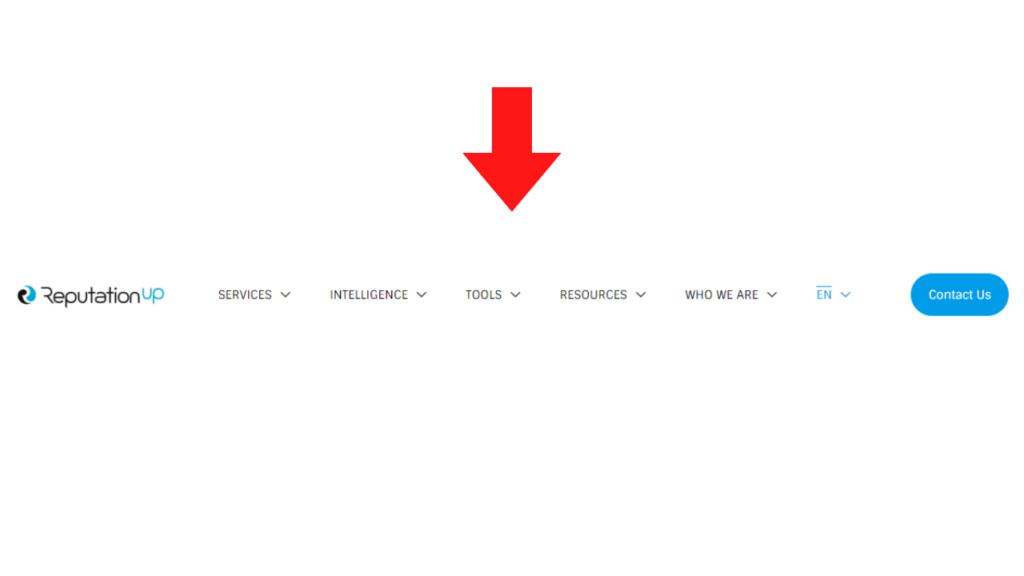 The part of the site that, by definition, is subject to change; therefore, we cannot classify it.
The only rule is to keep it always up-to-date and relevant and to ensure that the information is clear;
It is a separate but helpful component.
In this section, you can highlight the most relevant content or contact forms;
Footer at the bottom of the page.
Like the header, this part repeats the text on all pages.
It must necessarily contain the name and VAT number of the company hosted by the site.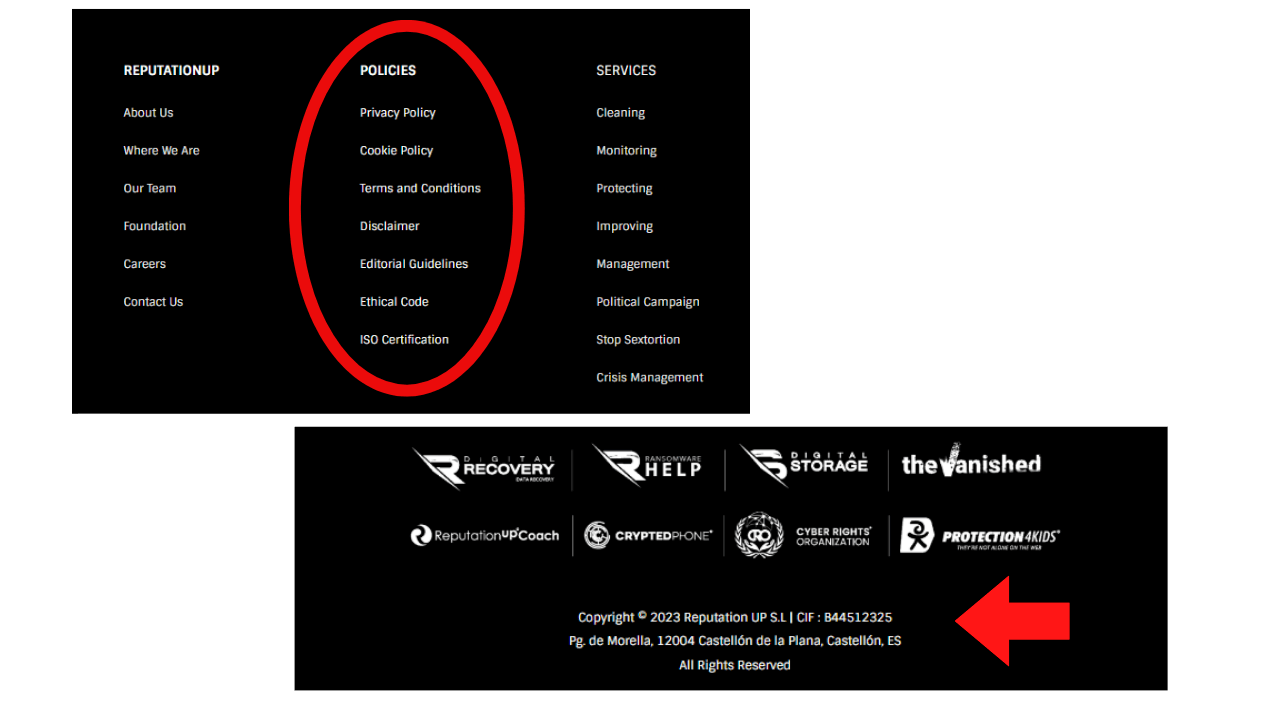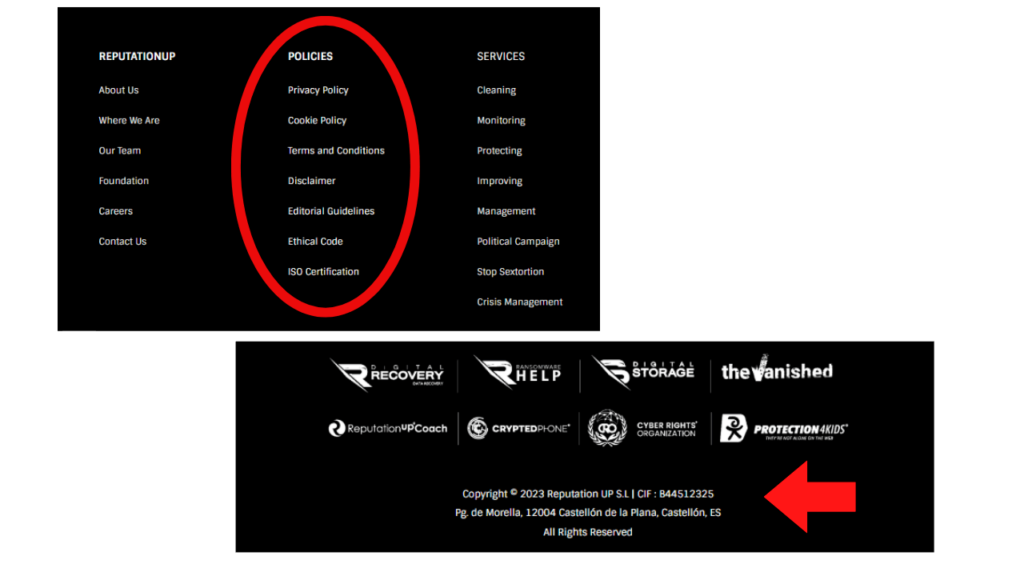 In addition to compliance with the GDPR, you must also enter the Privacy policy, the Cookies Policy, and the Terms & conditions.
In general, the website design is critical for its success.
Ensure your webpage is simple and has a clean layout so visitors can quickly find what they seek.
How to build a perfect website for your brand success on the web
The best website is user-friendly.
A website should be designed to meet the target audience's needs and provide them with the information they seek.
Use a responsive design in this case.
That will help you reach more people by making your site mobile-friendly.
As reported by Statista, in the second quarter of 2022, mobile devices generated 59% of global website traffic.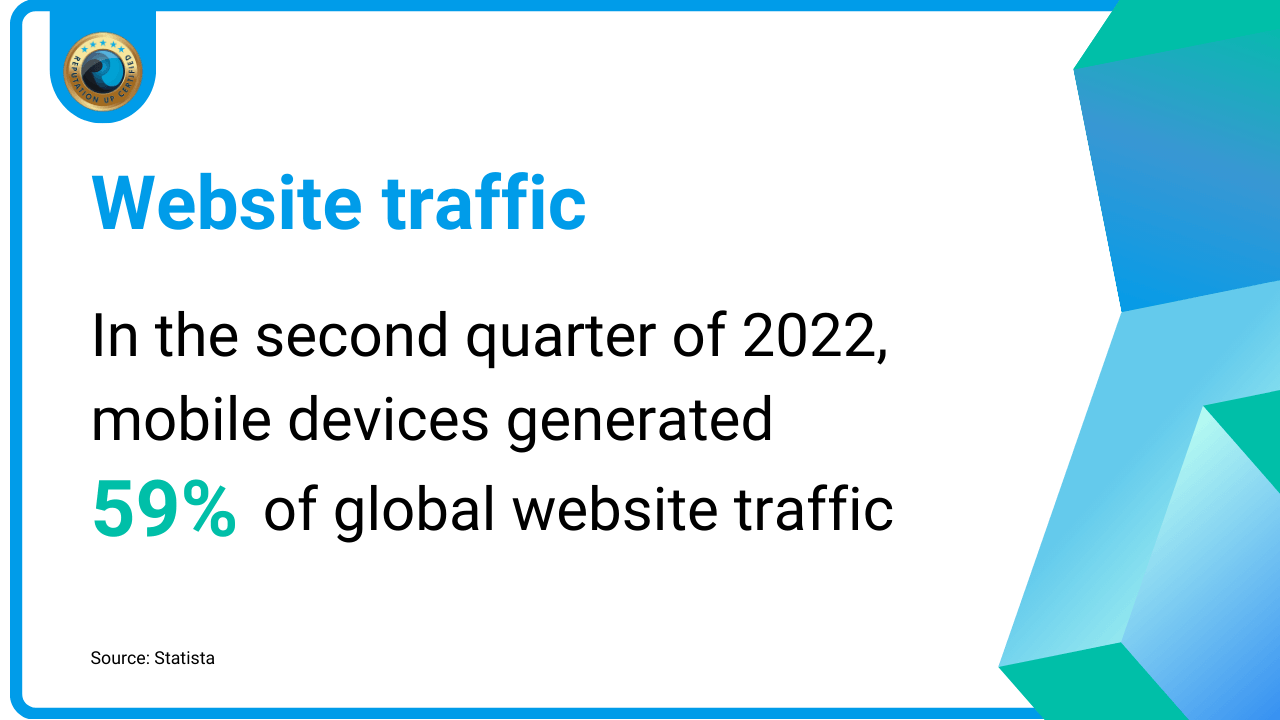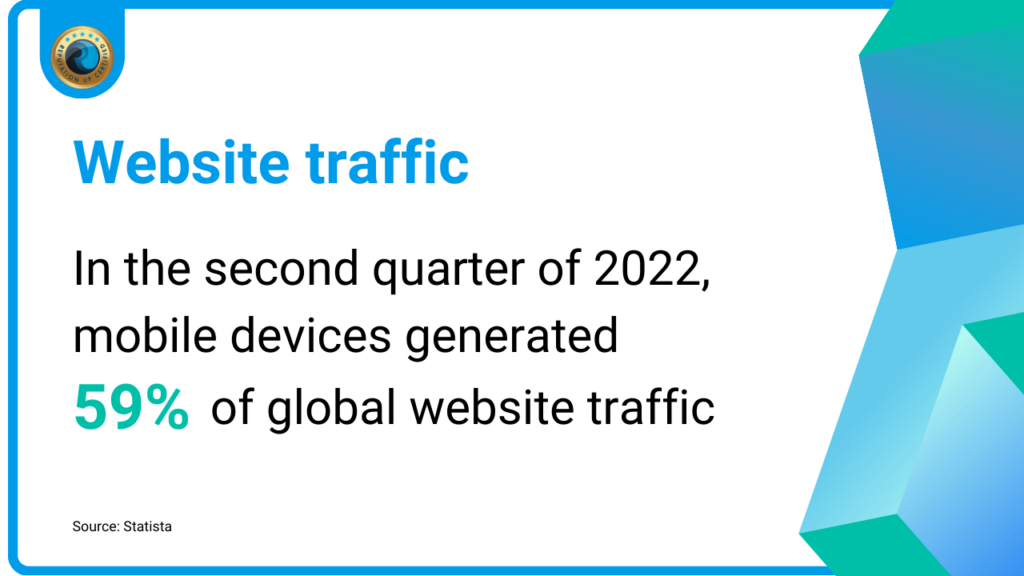 Also, when designing a website, it is crucial to ask yourself these questions:
What feelings do you want visitors to have when they come to your site?;
What information do you want to give your visitors through your website?;
What are your company's goals?;
How will this website help you achieve these goals?
These questions will help you make sound decisions when building your website step by step.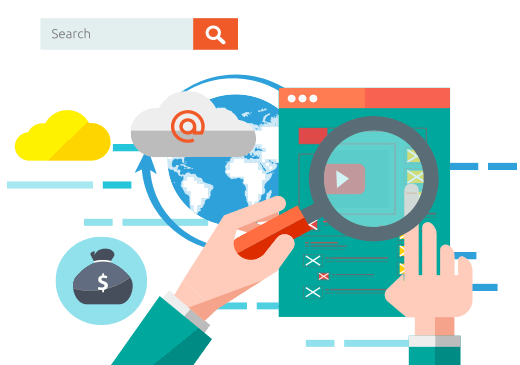 Do you want to spy on your competitors and their strategies?
Access the RepUP Monitoring Tool platform and find out how to beat the competition.
How to build a perfect website for your brand success as a company?
The first step is to create a website that will appeal to your target audience.
There are many ways to accomplish this, but the most effective are SEO and SEM.
You should also consider web design.
Make it engaging and simple to use; otherwise, visitors will only want to stay on your site for a short time.
Your website must be user-friendly, visually appealing, and well-designed.
Hiring a web designer is the most effective way to create a website for your business.
Contact ReputationUP for a comprehensive reputation management service, from building your brand's website to monitoring your online image.
You can use various free web design tools if you do not want to outsource your website's design and layout.
The following list of best sites will provide advice on how to build a perfect website for your brand success:
WordPress: the most widely-used tool for creating and managing web content;
Wix: a good site for beginners that allows you to manage the website easily;
Squarespace: it is very user-friendly and helps build a successful website in a few steps based on the specific features of your business;
Weebly: it is primarily used for e-commerce sites and provides a series of customizable templates that you can easily apply to WordPress.
Whatever tool you choose, remember to create a site that effectively conveys to customers what your brand is like and what makes it unique.
How to build a perfect website for your personal brand success?
A well-functioning website benefits both corporate and personal brands.
Your webpage is an essential component of your personal online reputation.
First, determine the message you want to send: it must be clear and concise.
Then consider how to publicize it on your website effectively:
Make the site mobile-friendly.

Your website must be accessible from all kinds of electronic devices.
Just think about how many people regularly get news using their smartphones.

Do not keep crucial information a secret.

Imagine your website as a business that needs to attract customers.
Readers should be able to find what they need quickly and easily.

Make use of images.

Images make it more enjoyable to stay on your site and draw attention to the points that interest you most.
Use an image if you have a critical statistic or data that is difficult to read.

Avoid text overload.

You should indeed strike the appropriate balance between text and visuals.
Text overload is a problem and distracts users.
Use this guideline when writing blog posts and copying publications on social media.
Limiting your text field ensures that you appear in many people's feeds.
Having a personal website benefits your personal reputation and strengthens the image of your company brand.
Consider the CEO Reputation Management: CEO and brand image are inextricably linked.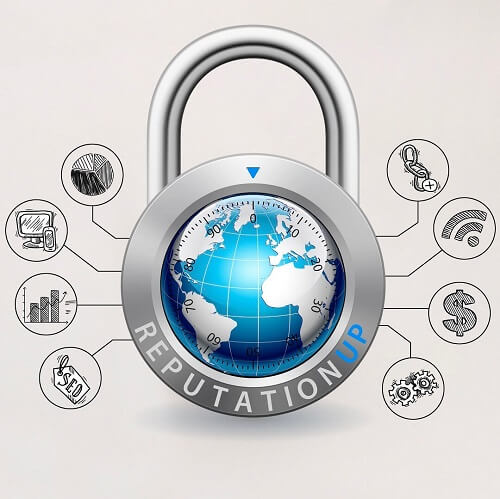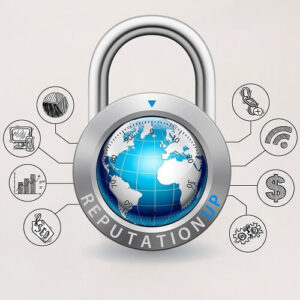 Need help protecting your reputation?
Remove all negative content against your brand and publish positive content that re-launches your digital image
How to build a website from scratch?
Creating a website from scratch necessitates a more organized first phase, which must come before the practical one.
To understand how to build a perfect website for your brand success, you must first decide what content you want to publish.
It is essential to define your goal and how you will achieve it.
Before that, you must conduct a market survey and develop a risk management plan to assess and monitor all risks.
The second step is determining how much time you want to spend on your site.
It also depends on the number of pages that compose it.
Within this reasoning, you should also contemplate how quickly you want to publish and optimize or update content.
To that end, your budget must be proportional to the site's functionality and content.
How to build a perfect website for your brand success from scratch?
Knowing how to build a perfect website for your brand success is one of the online reputation protection stages.
Building a successful website is only possible if the brand already has some characteristics.
These are the preliminary steps to take before creating the site:
Choose the company's name.
We recommend you select a catchy business name that highlights your experience or unique strength;
Pick the best domain name for your company.
It should be easy to remember and accurately reflect what your business does.
Ideally, it should contain your company name to be easy to remember and create a solid brand identity.
According to Colorlib, there are 628.5 million registered domains;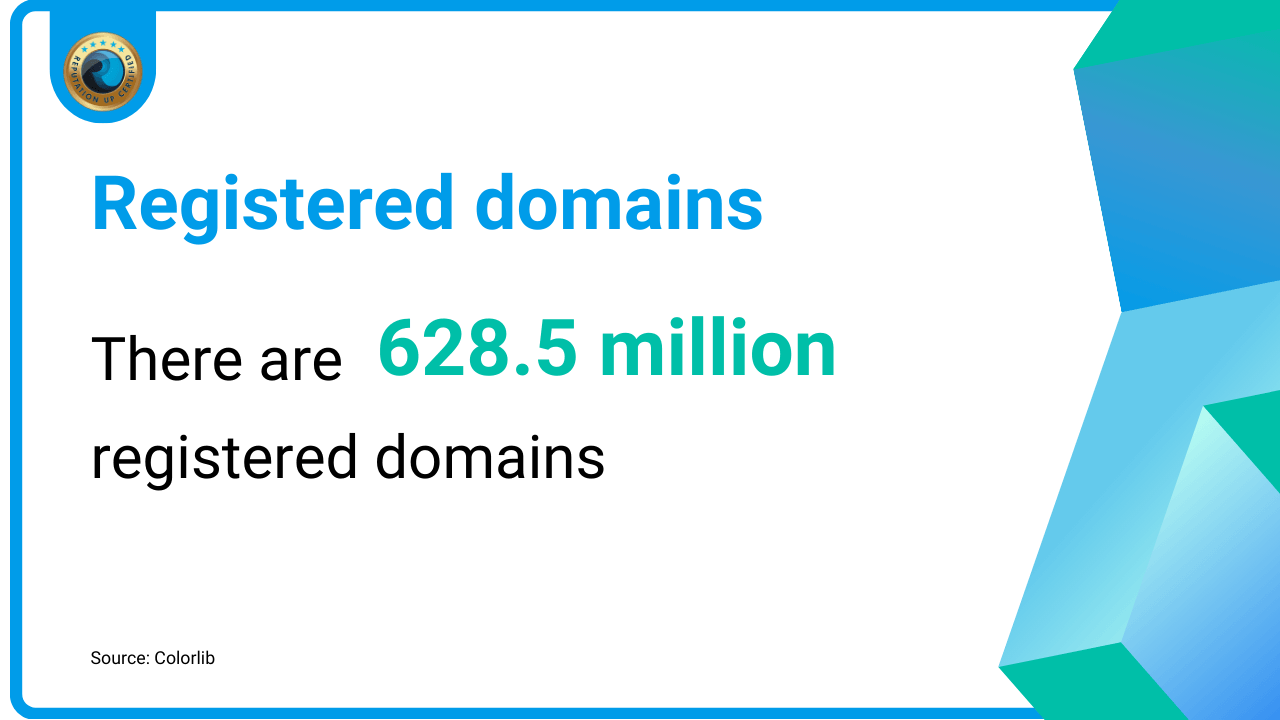 Choose an iconic logo design so that people remember what you offer.
Register the brand, logo, and domain name for adequate brand protection.
These are critical steps to protect your identity.
How to build a perfect website for your brand success for free?
If you are wondering how to build a perfect website for your brand success, you should know that you can achieve it for free or with a small investment.
The so-called Content Management System (CMS) might help to do this.
This term, as defined by HubSpot, refers to the following:
'A software application that allows users to build and manage a website without having to code it from scratch, or know how to code at all.'
As reported by Built With, the total number of sites using CMS technologies amounts to 84,652,267.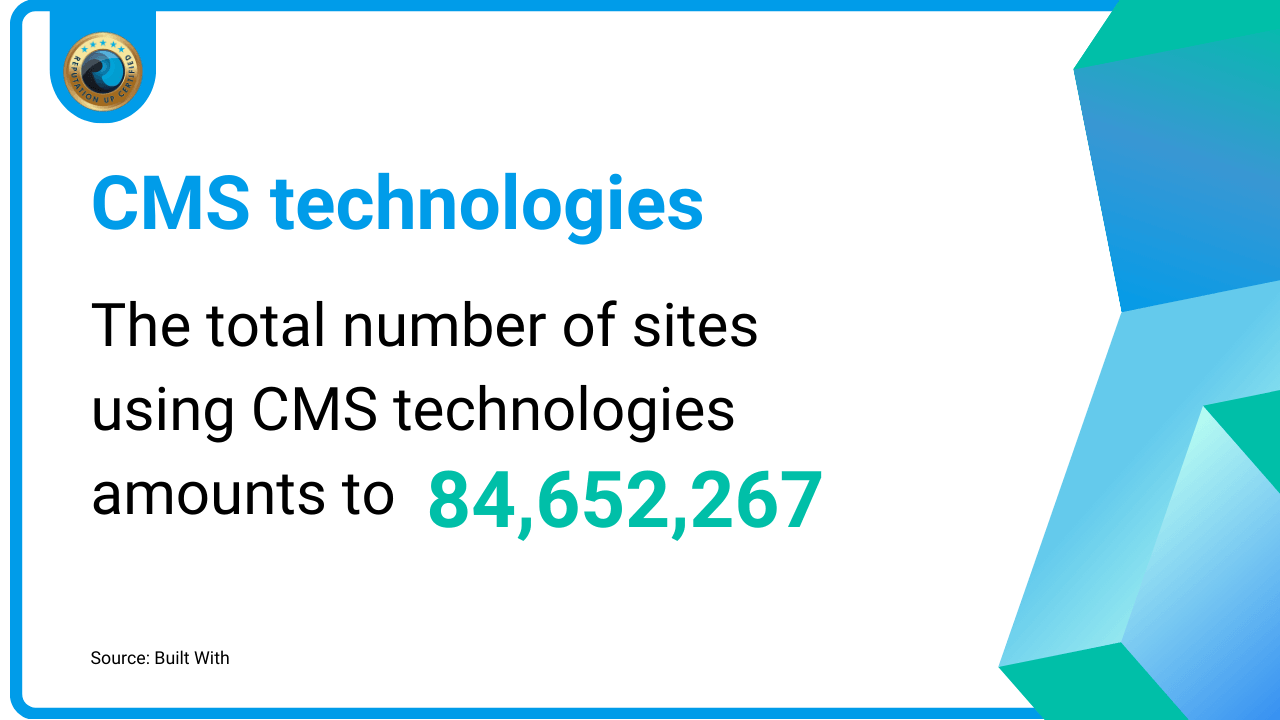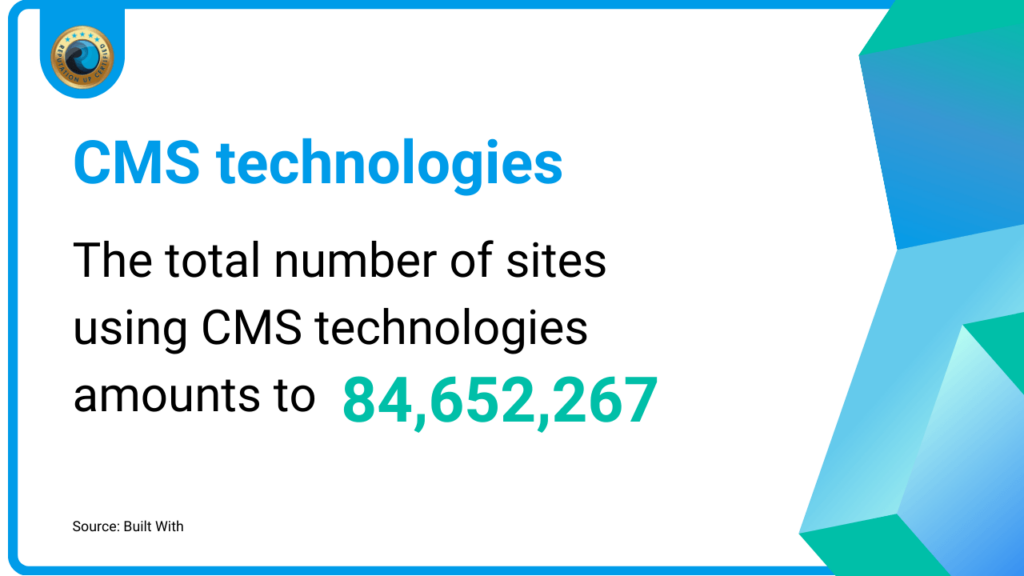 The total breakdown is as follows:
WordPress 44%;
Wix 33%;
Squarespace 12%;
Progress Sitefinity 5%;
Others 6%.
All these sites offer a free basic version for creating and managing a website.
Some plugins or later versions may require additional expenses.
How to build a perfect website for your brand success on Instagram?
Nowadays, a brand's success also depends on its social media presence.
Thus, having the chance to remove images from Google is essential if they are likely to damage your reputation.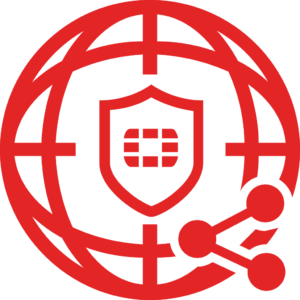 Do you want to remove negative images from the web?
ReputationUP guarantees the elimination of any negative image from any platform
Instagram is one of the best channels for conveying a positive brand image.
This social media platform that spreads photos and short videos is ideal for reaching a young audience more receptive to this type of advertising.
According to Social Pilot, 130 million users tap on shopping posts monthly.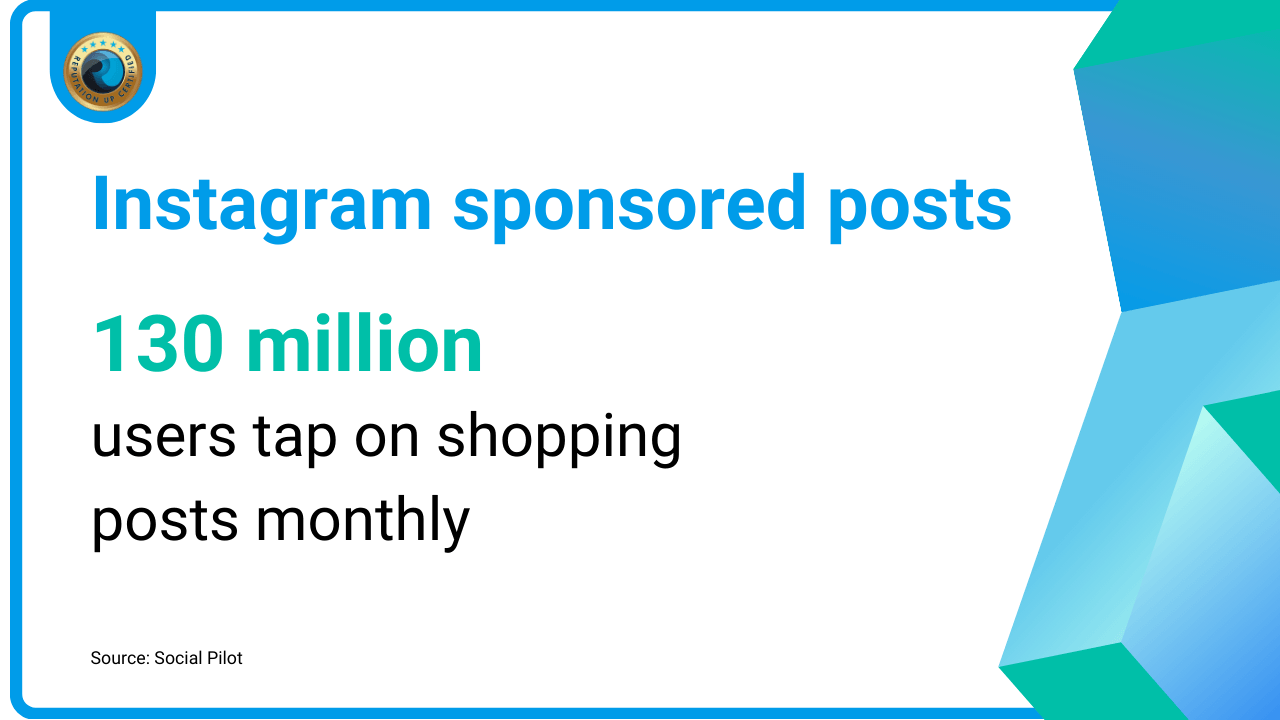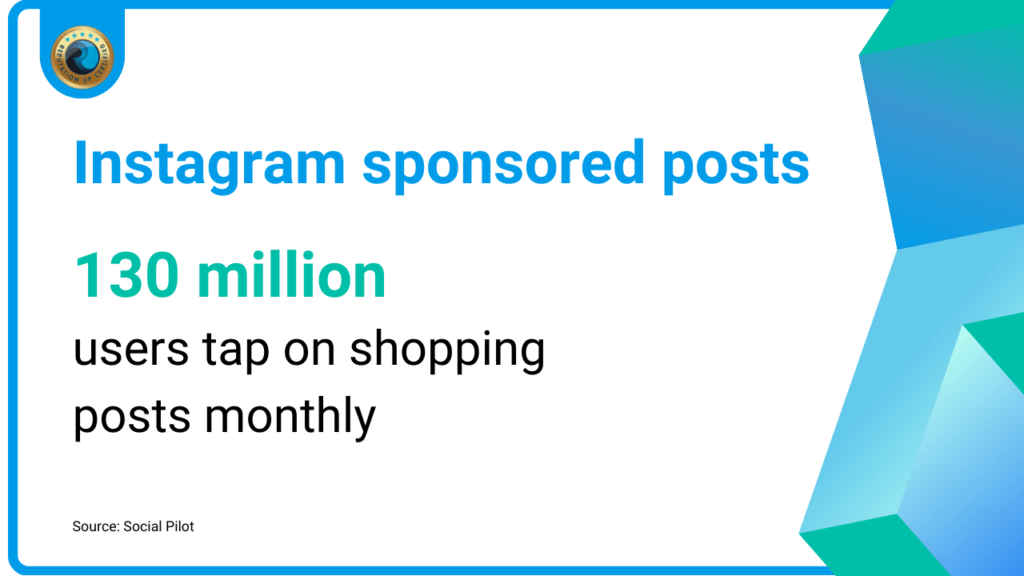 93% of marketers have used Instagram to reach new customers.
However, more than a well-organized and creative Instagram feed is required.
You will need a fully optimized profile linked to your website.
The web must be visible in the bio and easily accessible to all users.
Furthermore, you must have a dedicated space for social media on your website linked to your social media accounts.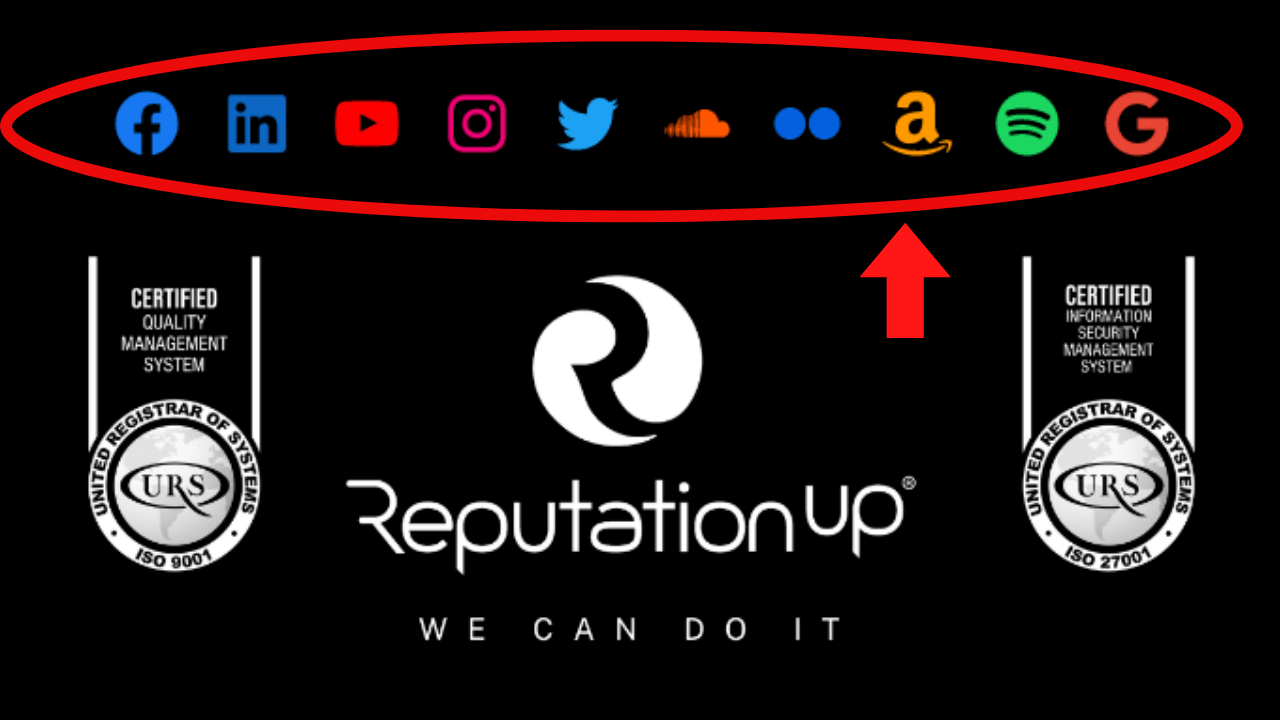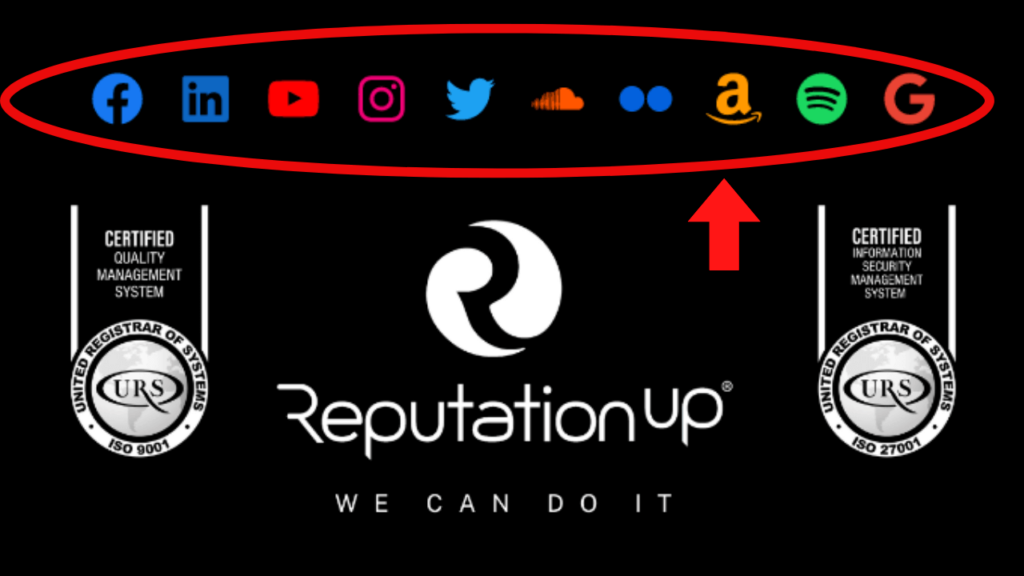 Thus, it will help potential customers move from the website to social media and vice versa.
In addition, link-building between your website and social media significantly strengthens your presence on the web.
What does the best website look like?
The best websites are designed to propel brand success.
The success of any online brand depends on the content the company generates on its website.
An effective website can attract visitors, convert them into customers, and help the brand achieve its goals.
To do this, it must have the following features:
Well-designed: as reported by User Guiding, 46% of users consider websites as credible based on their aesthetic appeal;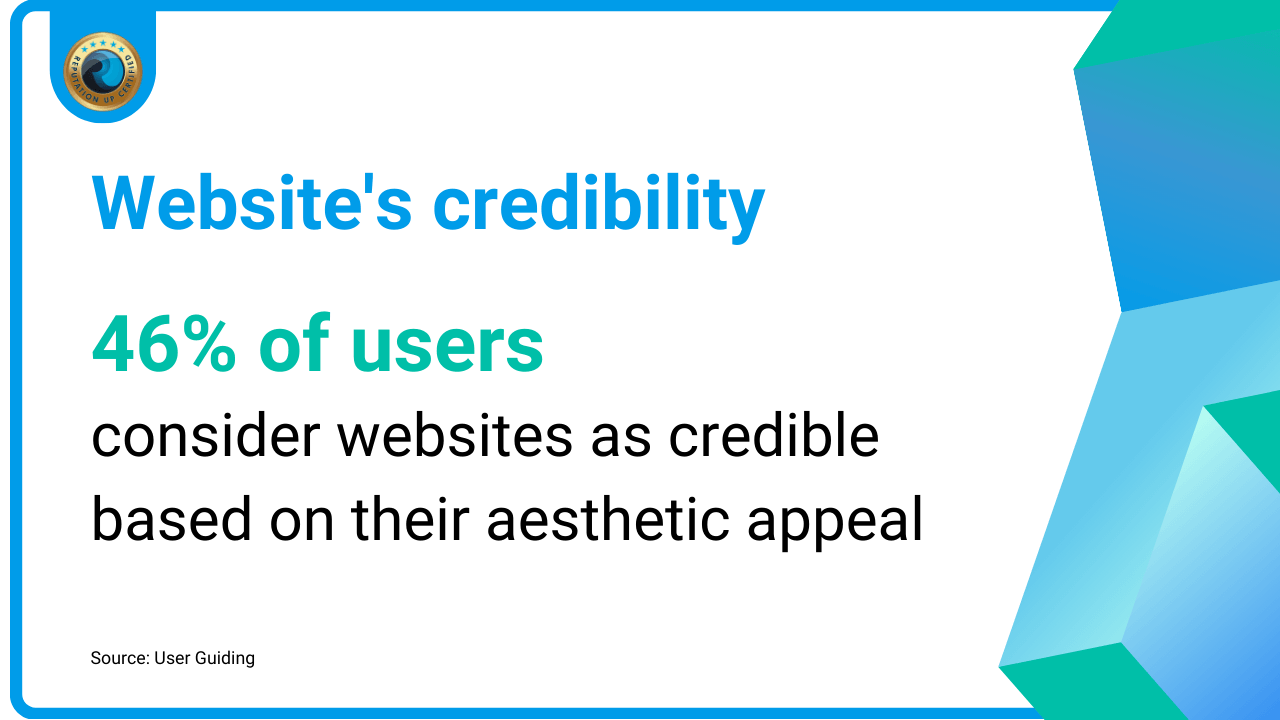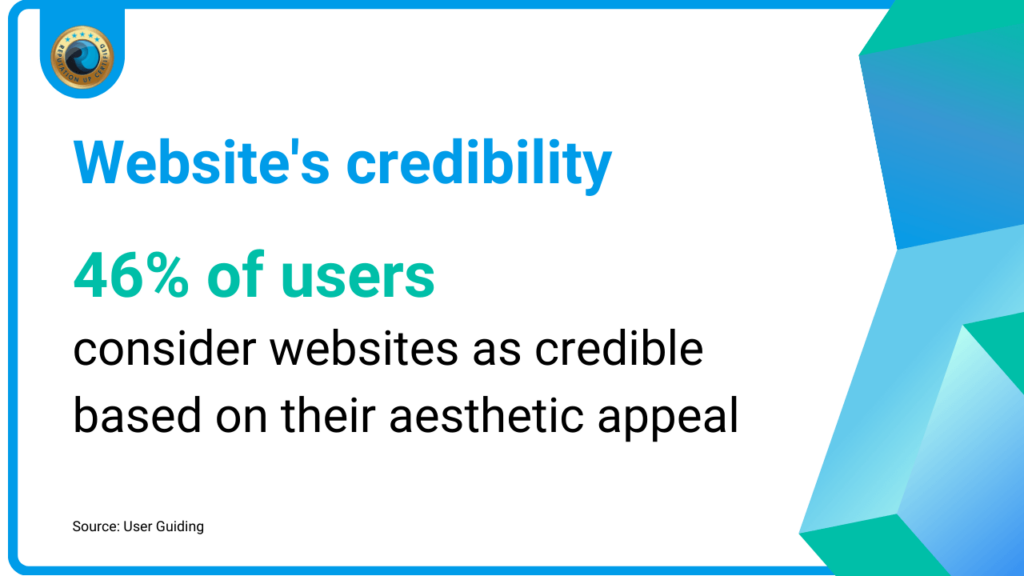 User-friendly navigation;
Optimized content;
Optimized layout for SEO and SEM.
For maximum effectiveness, your website must also be social and mobile-friendly.
The ideal website must also have an effective marketing strategy to ensure success.
Plan an email marketing calendar to stay in touch with your customers.
With all these elements in place, brands can create a website to help them achieve their goals and increase their online presence.
Constant web monitoring must go hand-in-hand with such actions.
ReputationUP, a leader in the online reputation industry for over 25 years, can provide you with the proper support to this extent.
What should an effective website include?
A website should reflect its brand image, core values, and goals.
Moreover, it would help if you implemented SEO to get it to the top of search engine result pages (SERPs).
Another essential aspect is to add compelling call-to-actions (CTAs).
They drive users to take the desired action to achieve a specific goal and facilitate the user experience.
According to Digital Oasis, personalized CTAs generate 200% greater conversions than clickable images.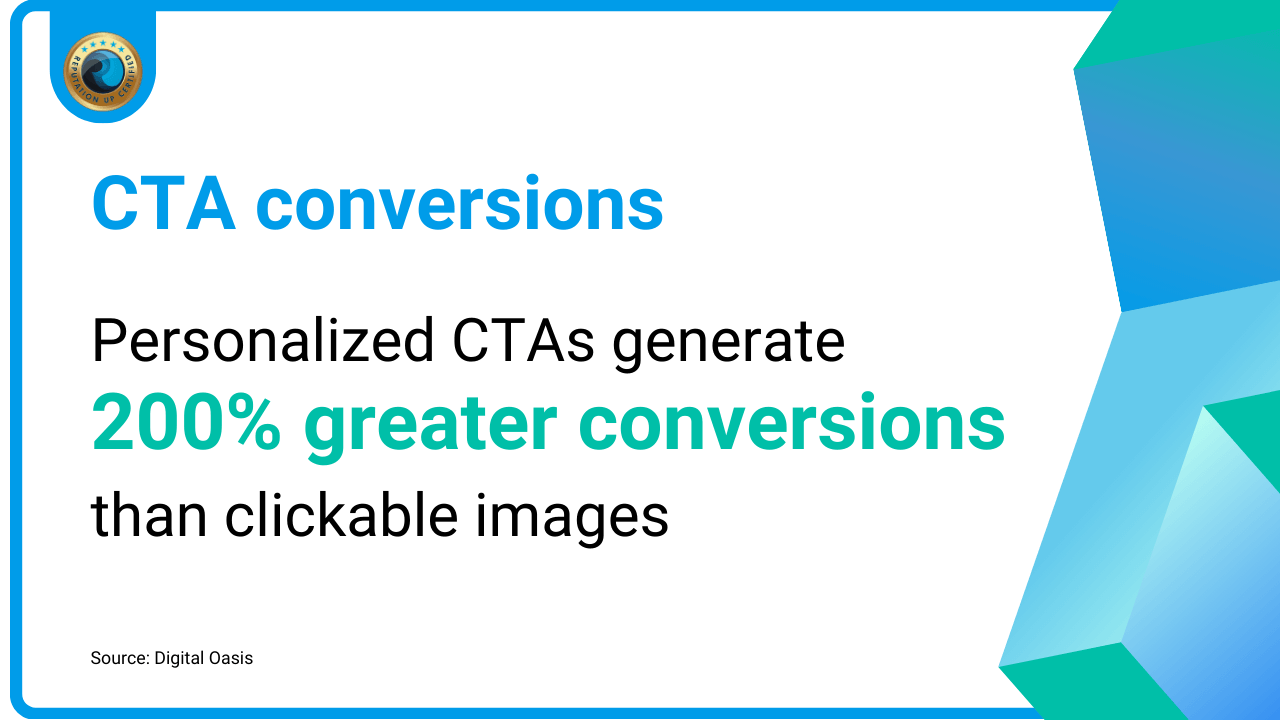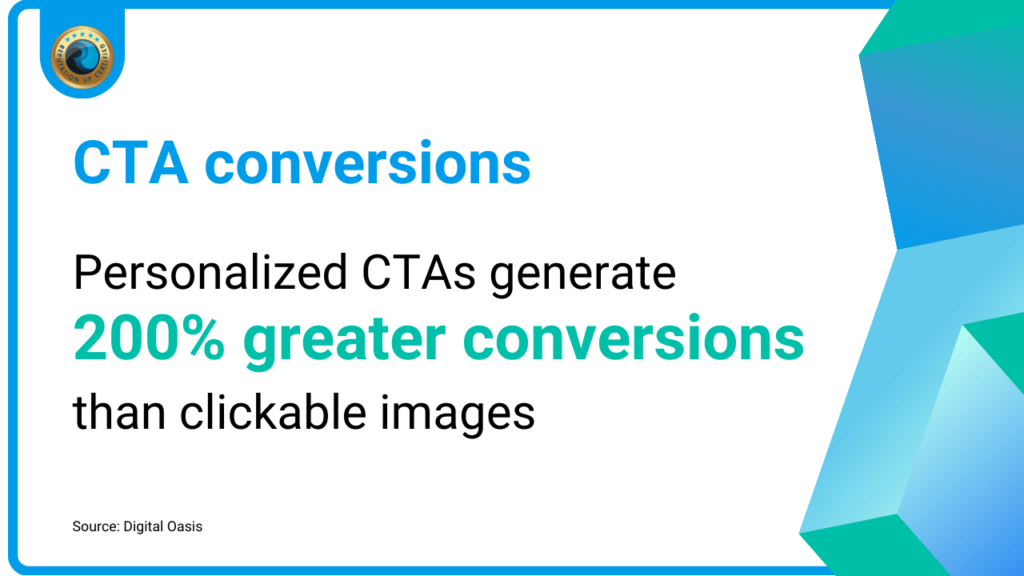 Including call-to-actions in email marketing enhances click-through rates by +370%.
To boost user engagement, add a blog section to your website.
Your website should provide information and be a place where customers can connect while businesses can share new ideas and stay informed on industry trends.
You can use a blog to publish articles on topics related to your brand and what you offer.
Just like social media, however, blogs are a double-edged sword.
The other side of the coin in how to build a perfect website for your brand success is to remove negative information from internet that may tarnish your brand's image.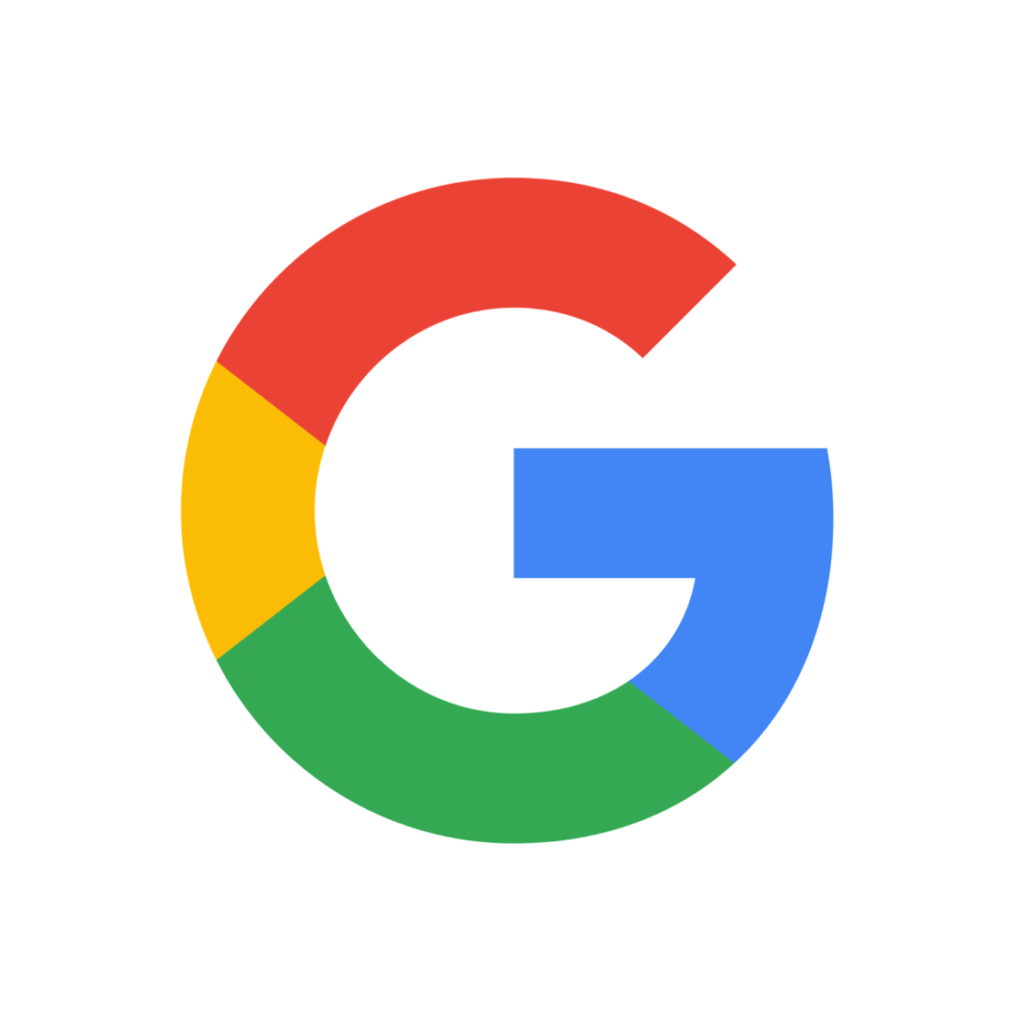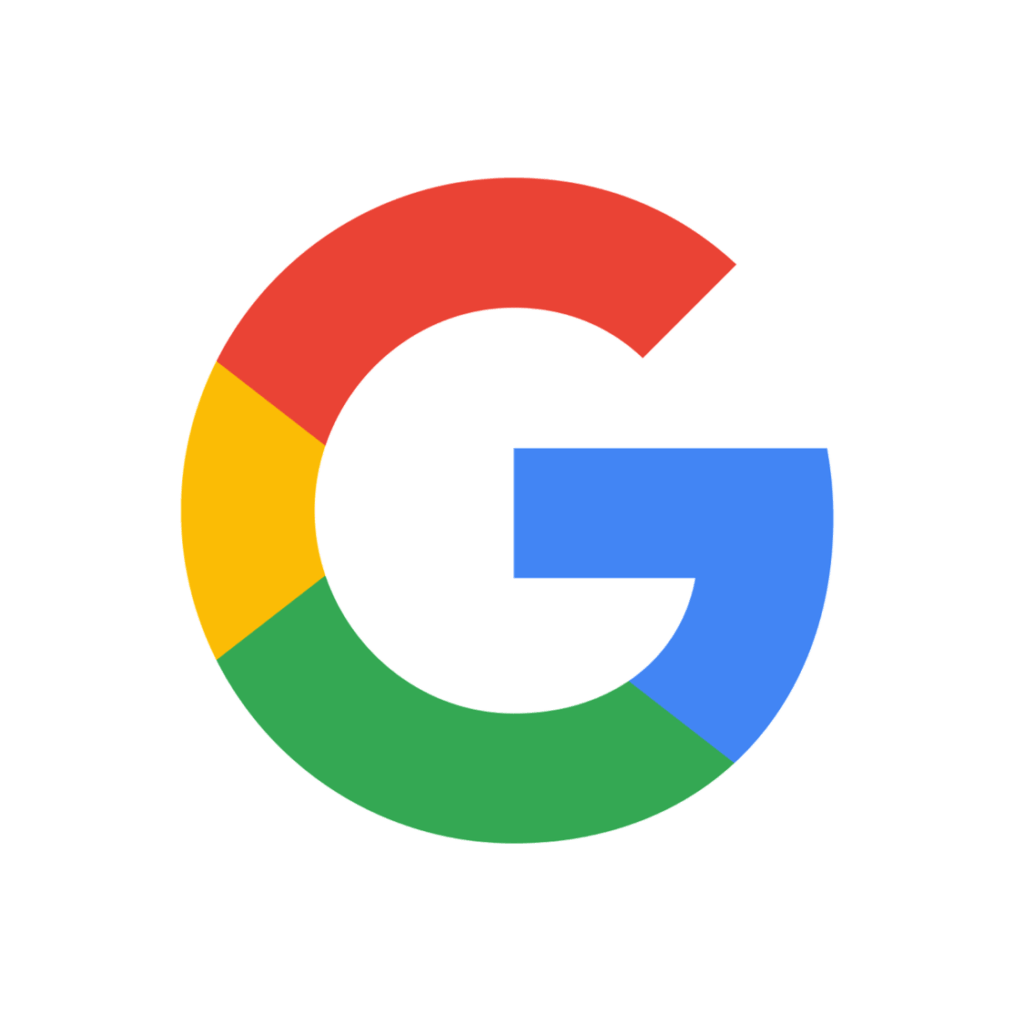 Don't like what Google says about you?
ReputationUP guarantees the elimination of any negative link (photos, videos, comments, content, reviews) from Google
Finally, a good website should have an analytics tool to track user behavior (UX) and engagement metrics.
According to SmallBizGenius, only 55% of companies conduct UX testing.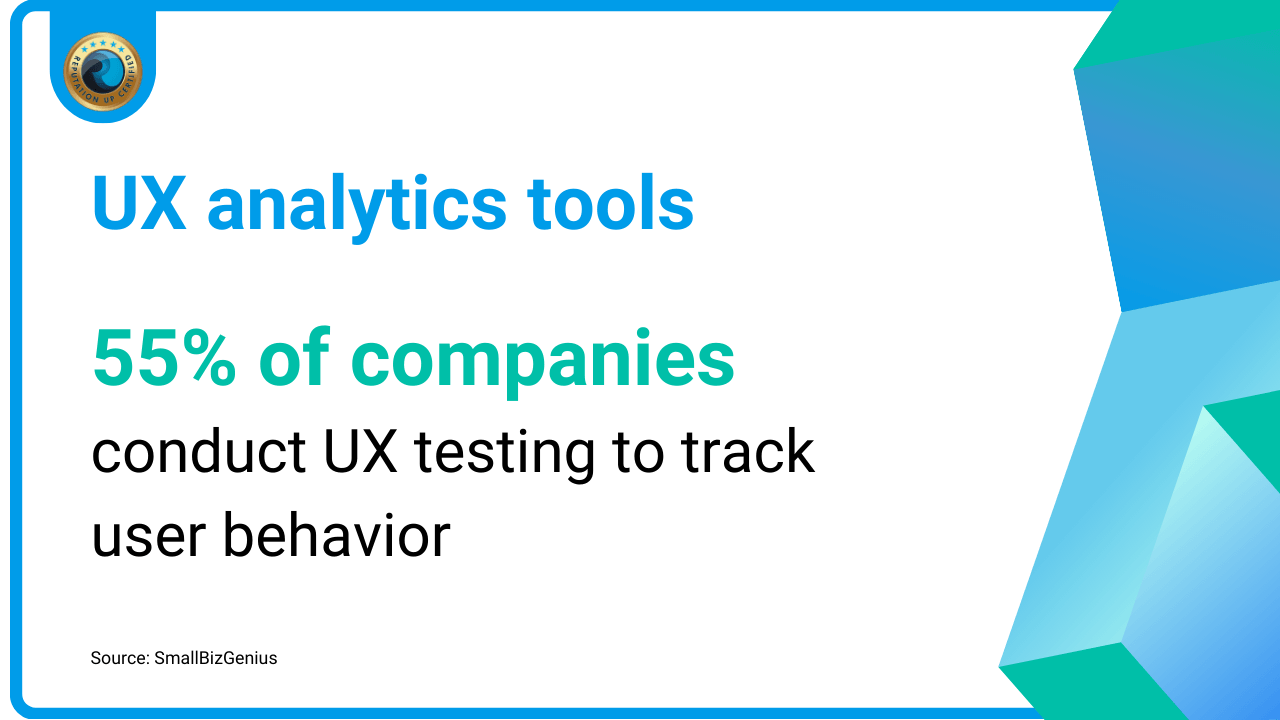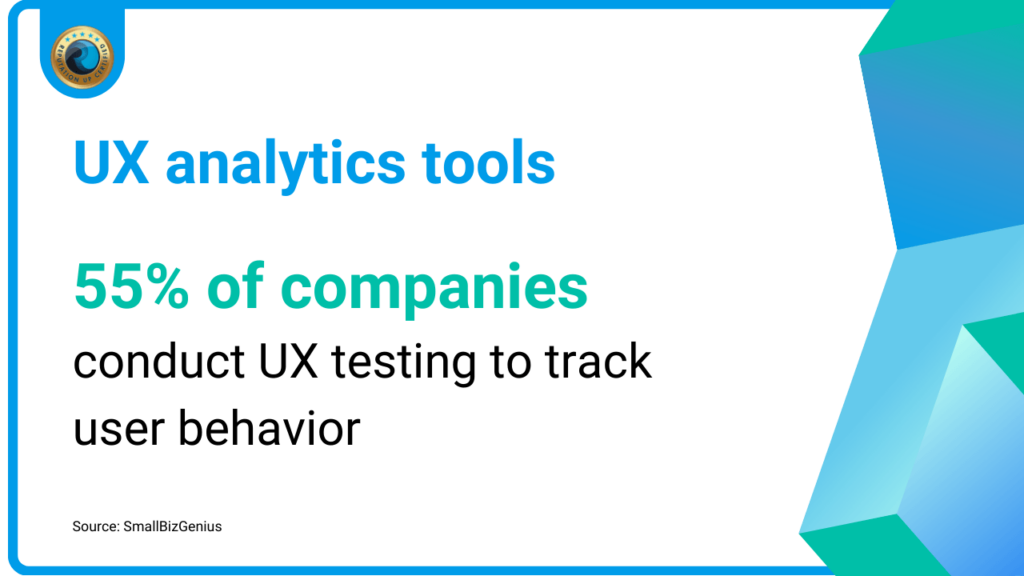 What makes a website attractive?
A website is integral to a brand's digital presence and must be attractive and easy to use.
According to the CXL study, it takes about 0.05 seconds for users to determine whether to stay or leave the website.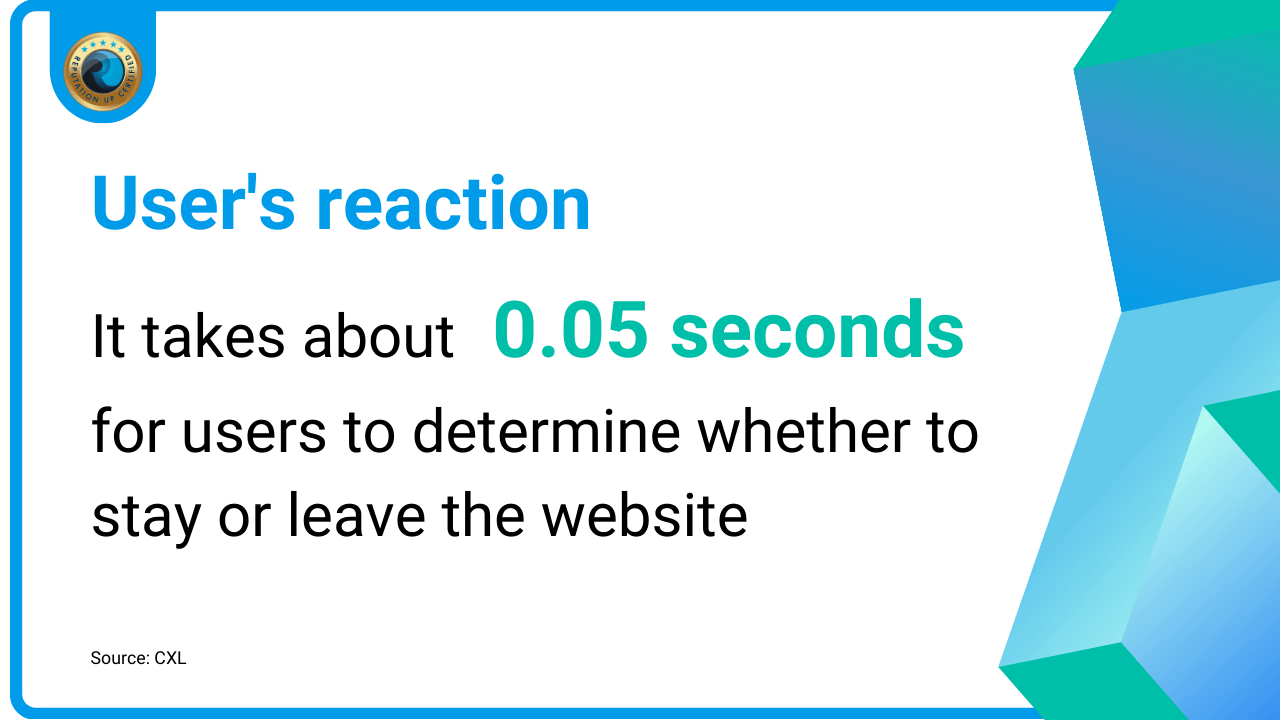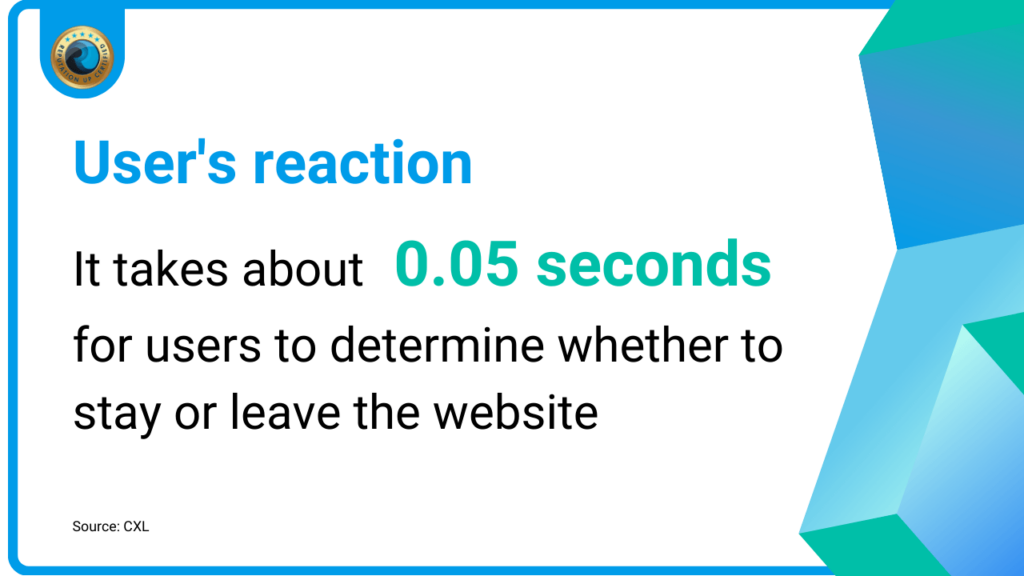 It should have a clear purpose, be easy to navigate, and have relevant content for users.
A successful website must attract visitors and keep them engaged.
You can achieve this by creating engaging, informative, and valuable content for the target audience.
Search engines reward websites created using SEO metrics that make them more attractive to users and improve ranking.
Well-written and organized images and texts offer a critical glance, pushing users to stay on your site longer.
How to attract visitors to your website?
Knowing how to build a perfect website for your brand success is a challenging task.
Careful planning and operations help attract visitors and keep them engaged.
To build an effective website, you need to consider factors such as:
User experience;
Content quality;
Pictures and videos;
Navigation speed;
Responsive design.
As we already mentioned when discussing the role of images, also videos play a crucial part in understanding products and boosting sales. Wyzowl reports that 88% of users say they've been convinced to buy a service by watching a brand's video.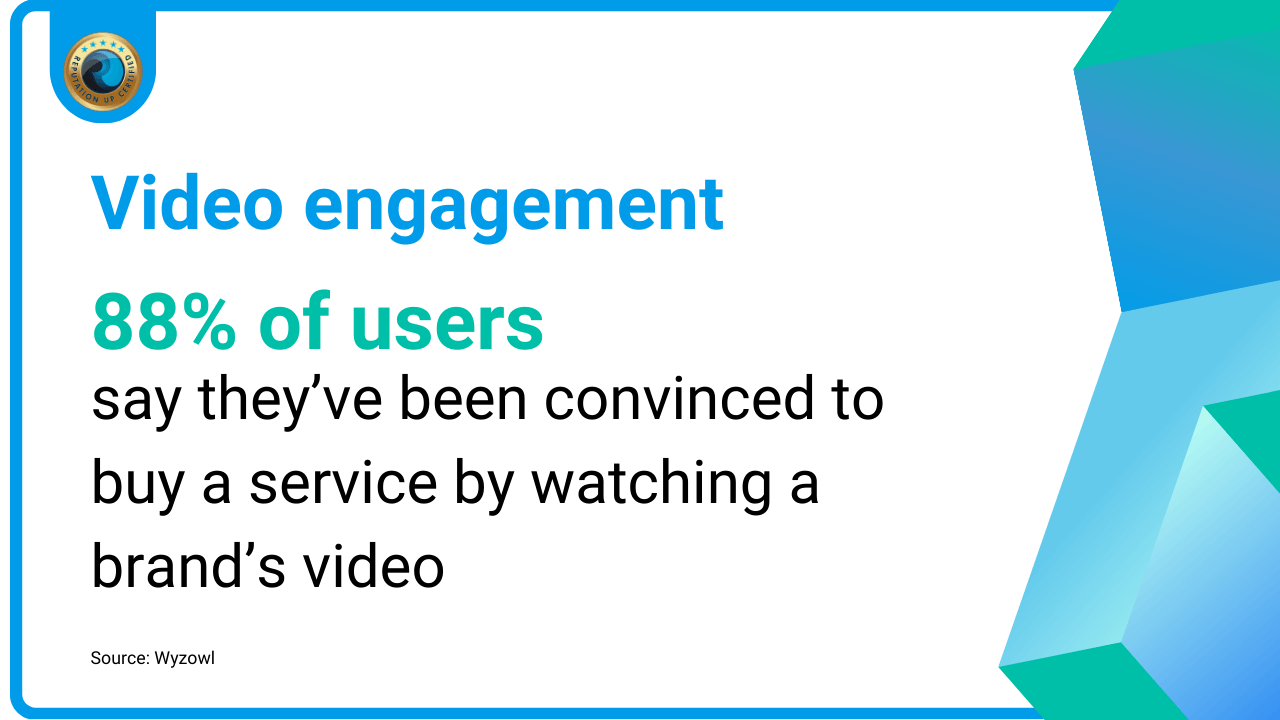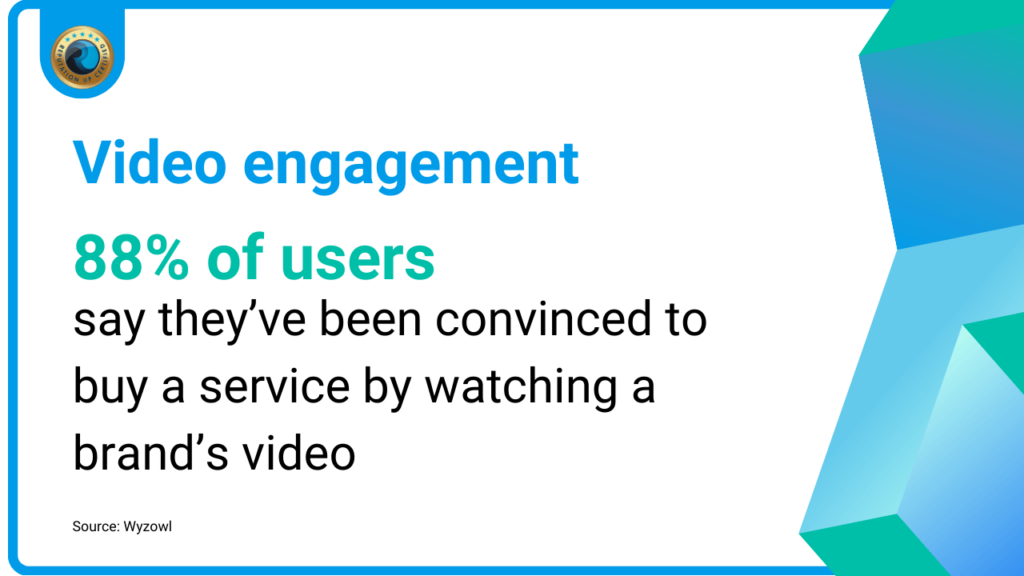 Therefore, you should focus on images and delete videos from Youtube if they affect your brand.
Understanding how to attract visitors and optimize your website will help you stand out from competitors and drive more traffic to your site.
User experience is the key to success for a website, and users prefer well-organized, easy-to-navigate websites with high-quality design.
Websites with poor user experience may seek support in increasing traffic.
Consider usability vital when determining how easily users can navigate the site and find what they are exploring.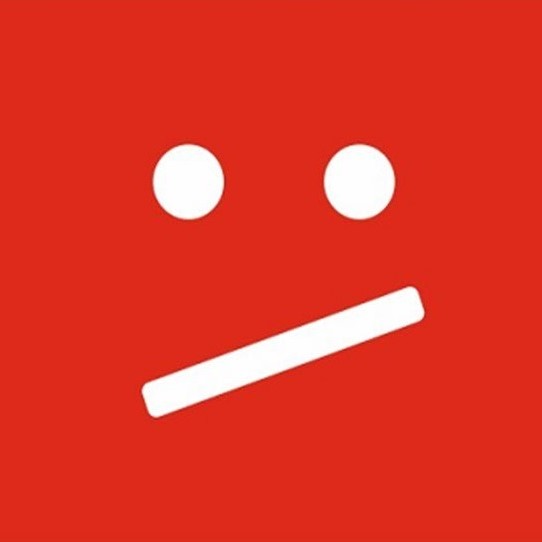 Need help deleting slanderous videos from the web?
ReputationUP guarantees the elimination from the Web in 48 hours of any video that is defamatory to your reputation.
How can a website be the key to company success?
A website is an essential part of any business, regardless of size.
By creating an effective website, companies can:
Reach more customers;
Raise brand awareness;
Achieve business goals.
The website is a powerful tool to help a company achieve its goals and for reputation management.
First, an effective website allows you to reach more customers and build a solid online presence.
A well-designed website can contribute to a company's success by providing customers with an easy way to learn more about the brand.
It also helps build potential customers' trust and credibility by facilitating the purchase of products or services.
As reported by Sweor, slow-loading websites cost retailers $2.6 billion in lost sales each year.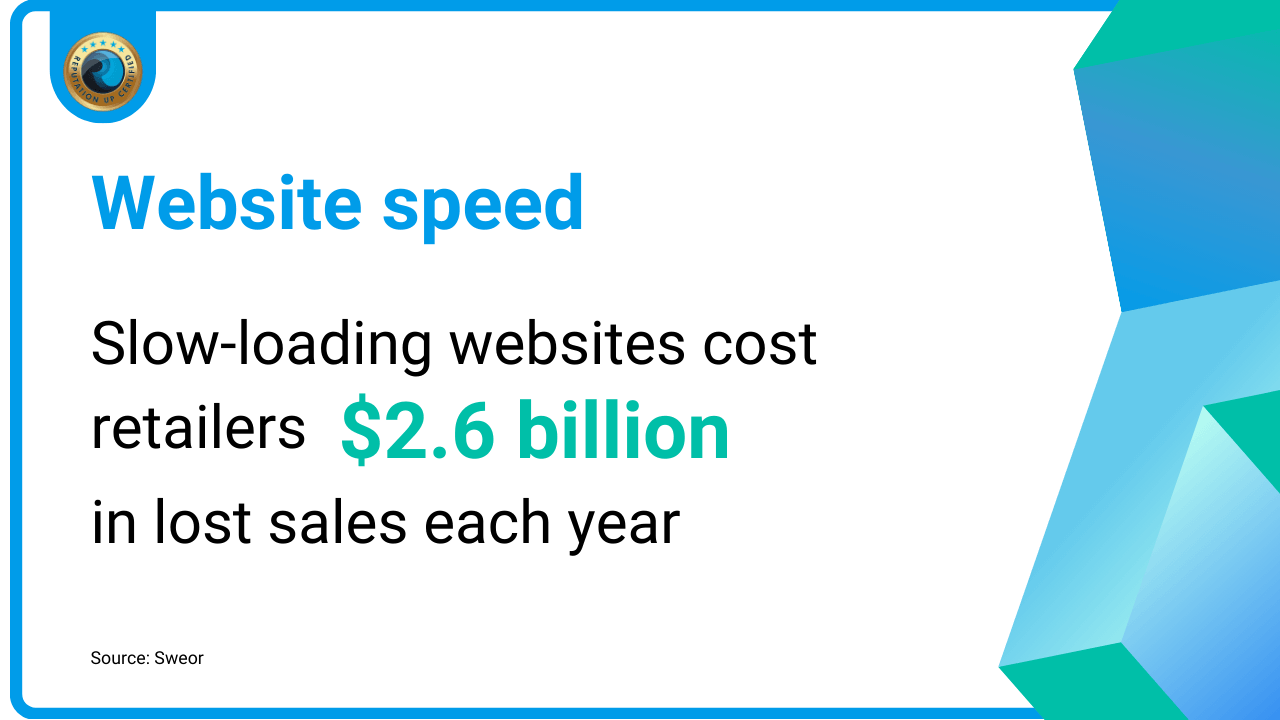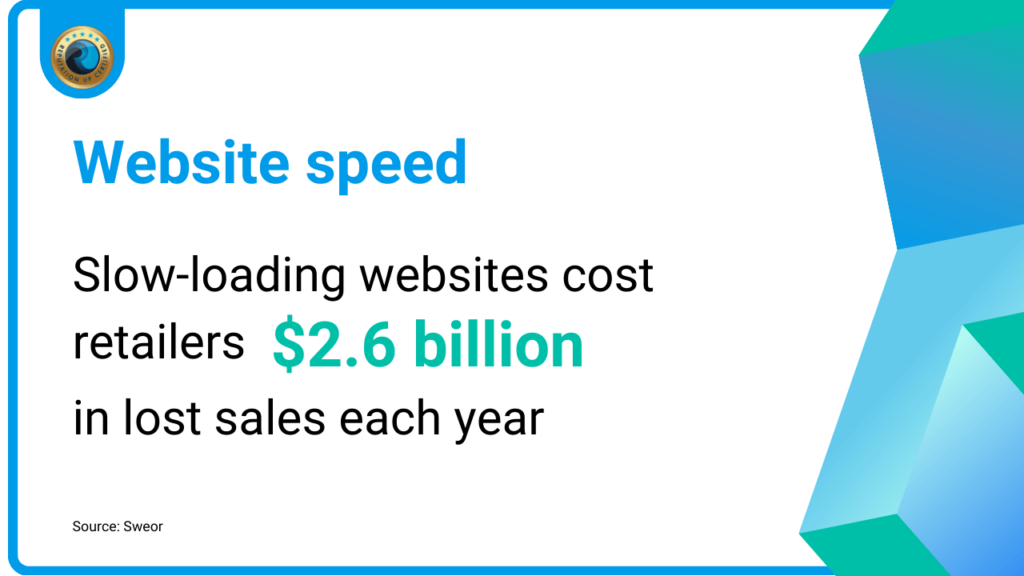 For this reason, understanding how to build a perfect website for your brand success requires careful planning and operations.
How long does it take to build a website?
It depends on the website's complexity, available resources, and the web development team's performance.
Typically, it takes 2 weeks to 6 months or even longer, depending on your website's complexity.
What matters is ensuring you have all elements to build the best website.
Conclusions
In the digital age, corporate or personal websites help promote brands.
In this guide, we have shown you how to build a perfect website for your brand success.
Here are the conclusions you can draw:
Your website needs to be well-designed to convert online visits into leads;
Headers, menu, content, sidebar, and footer are the 5 essential parts of your website;
Use a mobile-friendly responsive design, as 59% of global websites traffic comes from mobile devices;
The website must be user-friendly, visually appealing, and have an excellent design;
You can use various tools and free sites to build your website;
The best websites are designed to propel brand success;
Customized CTAs can generate 200% greater conversions than clickable images;
Slow-loading websites cost retailers $2.6 billion in lost sales each year;
It takes 2 weeks to 6 months, or even more, to build the best website, depending on its complexity.
Though free tools are available, we recommend you turn to experts for creating web pages for a very different outcome.
Contact ReputationUP for complete online reputation management, including building and protecting your digital image.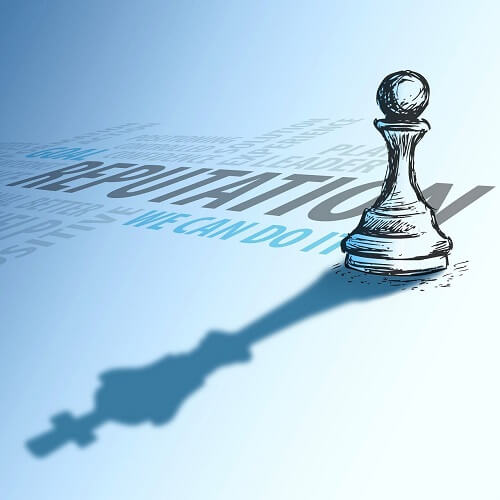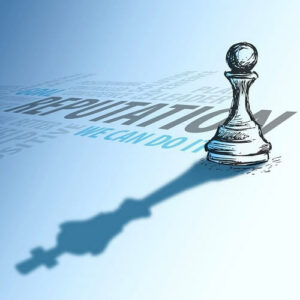 Need help managing and improving your online reputation?
60% of users say they don't trust people or businesses who receive negative comments or reviews
FAQ
What is the purpose of a website?
The website showcases the personal and corporate brand because it provides present and future customers with information about products and services.
What features make your website trustworthy?
Ensure your site has the domain marked with the HTTPS protocol, which guarantees safe browsing; a padlock in the browser address bar confirms that the connection is secure.
What is the purpose of a site's domain?
The domain name is associated with an IP address, which is unique and allows users to identify you on the Internet.
How to build a professional website?
Free CMSs help build a professional website even without an excellent knowledge of computer programming.
How much does a website cost?
Prices vary depending on the type of site and the number of pages. It ranges from around $40 for a small website to $3,000 for large websites.