By reading the ReputationUP guide, you will learn the value of reputation management on Wikipedia, how to proceed, and your company's risks.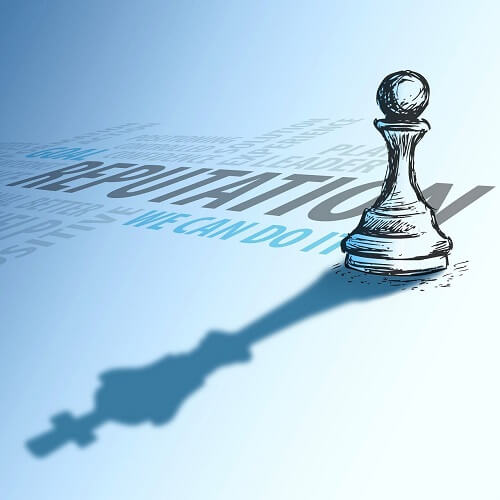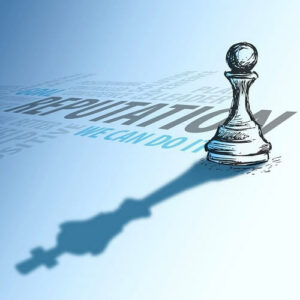 Need help managing and improving your online reputation?
60% of users say they don't trust people or businesses who receive negative comments or reviews
What is the role of reputation management?
Online reputation management is a critical component of your company's long-term success.
Why? Throughout this article, we will explain why reputation is even more important than the service you offer.
97% of entrepreneurs say that reputation management is the key to success, especially in this digital age where information is easily and quickly accessible.
As a result, your corporate reputation is vital since it establishes trust with current and potential customers.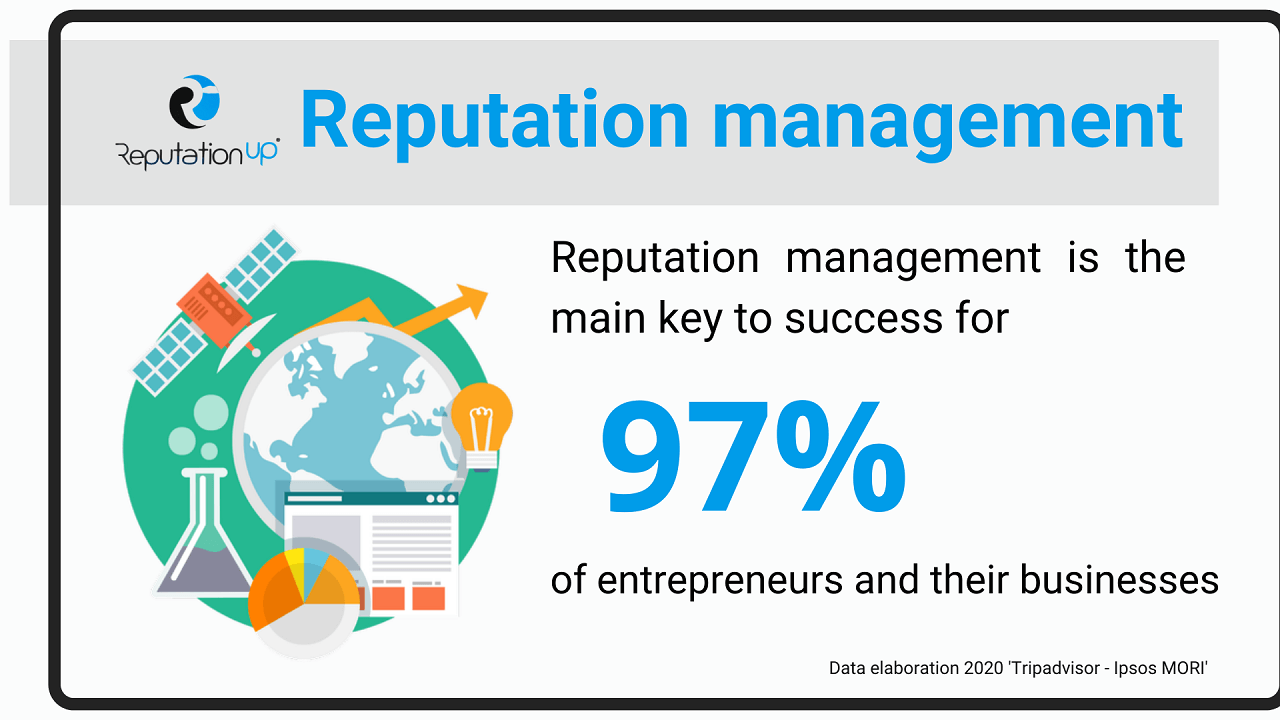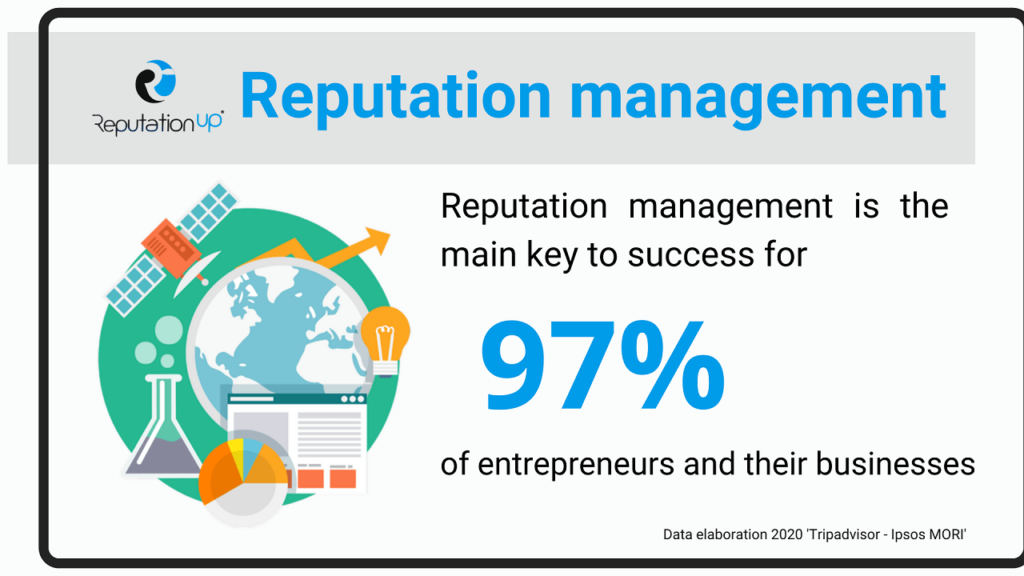 If your brand loses a significant portion of revenue, it will most likely be due to poor reputation management.
The Competition & Markets Authority (CMA) states in its report called Online reviews and endorsements that:
"Online reviews and endorsements can play an important role in helping consumers to make shopping decisions.

They can be particularly helpful when consumers buy goods or services whose quality they may find hard to assess before it has been experienced."
If you want to understand how to delete negative reviews or manage your digital reputation, contact us.
Why is personal online reputation important?
It is essential to know that digital reputation is people's footprint when they comment about you or your brand online.
The Internet never forgets. Thus, poor personal reputation management can have long-term impacts on your family, friends, and professional life.
The value of reputation is crucial for public figures and people who are not in the public glare.
For example, let's say you are applying for a new job.
The first thing companies do when preparing an interview is search for data on social media about the candidate.
If your online reputation is at risk, you may lose the job opportunity.
In short, if you have a bad reputation or if you are a victim of online defamation, your professional and personal life will be significantly affected.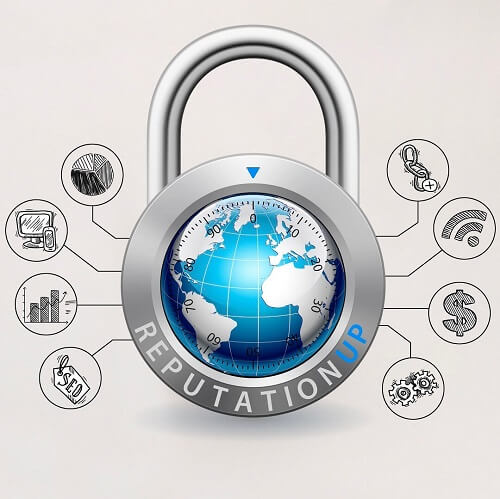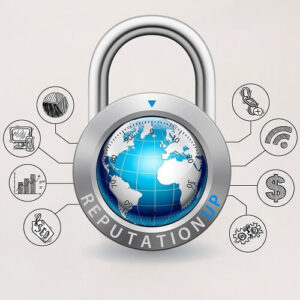 Need help protecting your reputation?
Remove all negative content against your brand and publish positive content that re-launches your digital image
How does a bad corporate reputation affect a company?
Having a good corporate image is hugely relevant to digital reputation. Hence, if your organization has a bad reputation, it may face a reputational crisis.
Remember that your corporate online reputation depends on the opinions of individuals from diverse backgrounds.
Here are the most critical aspects that could affect your online reputation:
Customers: damage to the client-organization relationship may lead to skepticism about the products or services you provide;
Employees: almost no one wants to work for a company with a bad reputation. Therefore filling open positions will be challenging in principle.
Image: a poor reputation generates negative reviews and a significant drop in income due to prospects' loss of trust.
Consider that it takes years to build a good reputation and a few seconds to ruin it.
ReputationUP recommends improving your Online Reputation Management, which clearly outlines the negative perception that most internet users have of you.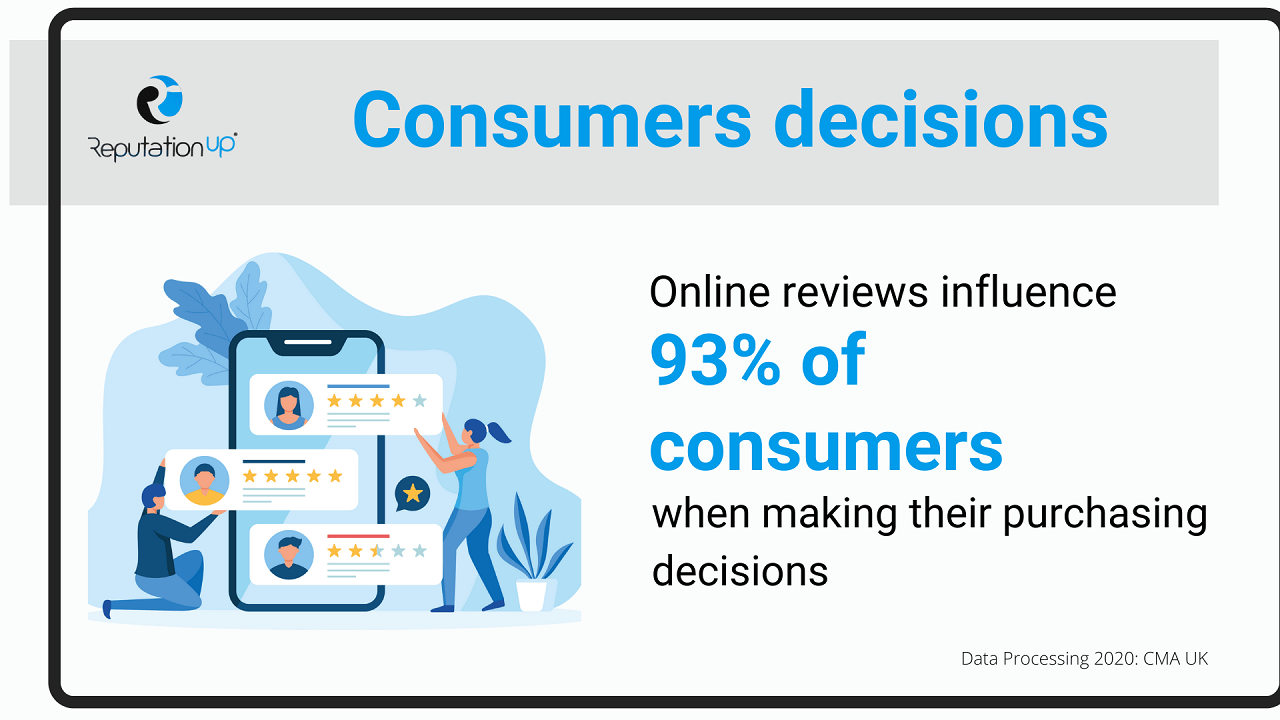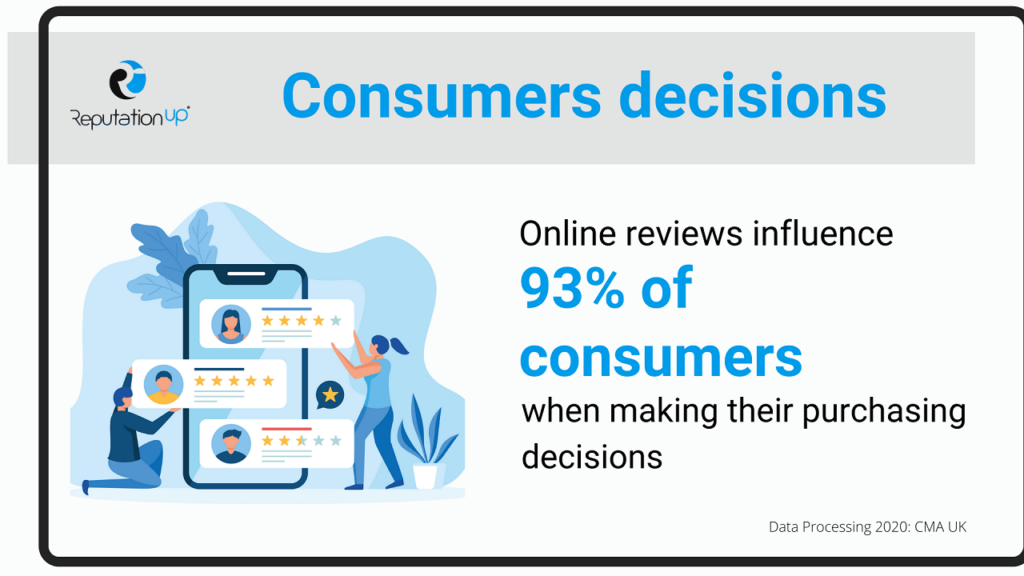 93% of consumers base their purchasing decisions on online reviews.
As a result, prospects will change their minds and look at competitors if they find negative comments about you.
Reputation management on Wikipedia
Many people or companies seek to improve their digital reputation through Wikipedia.
It is not, however, the only option!
Many agencies or people believe that it is necessary to have positive content on Wikipedia to rank Google's first pages.
It might be true: reputation management on Wikipedia could help you reach the top pages, but other solutions exist.
Furthermore, your personal information and your reputation are interlinked.
As explained in our guide on editing a Wikipedia page, volunteer editors contribute to publishing accurate and up-to-date information by writing articles.
In other words, they constantly modify them to keep the reader up to date.
So, any news that affects your reputation will appear there.
If you want your company to rank Google's top positions, you will find advanced tools that provide better results.
ReputationUP has implemented more effective strategies for having a constant positive reputation so that Google prioritizes you.
The company provides three valuable services to manage online reputation:
Harmful links removal: finding harmful information on the web and deleting it is the first step.
Monitoring and reputation protection: online reputation is measured, verified, and analyzed during this phase;
Reputation improving: the last stage is to enhance and strengthen your image on the web.
The organization has also coined the term cyber funeral to grant deceased people obtain and maintain a positive reputation.
ReputationUP allows anyone to clean up and protect their online image.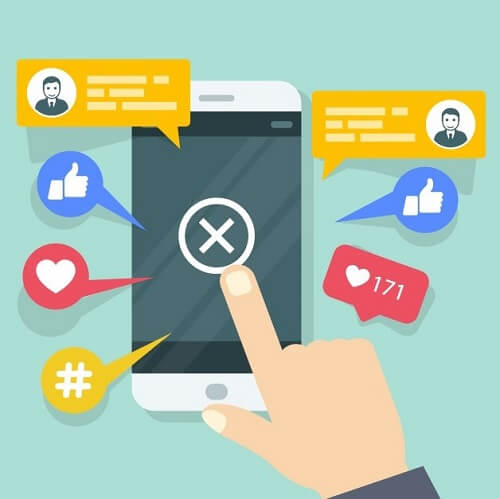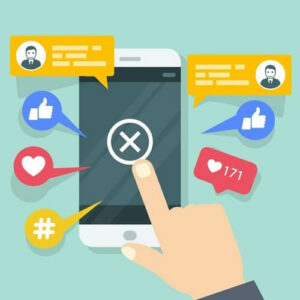 Do you want to know more about the cyber funeral?
Erase all accounts and data linked to your name forever and bury all your traces on the web
The strategy entails removing outdated content from Google, which tarnishes your online image.
ReputationUP is the only company in the world that provides this unique service.
The relationship between Wikipedia and Google
The relationship between Wikipedia and Google dates back more than 20 years.
In other words, they have agreed that the encyclopedia is a valuable source of information while the search engine considers it to be the best site.
The graph below clearly shows that Google is the world's most trusted search engine: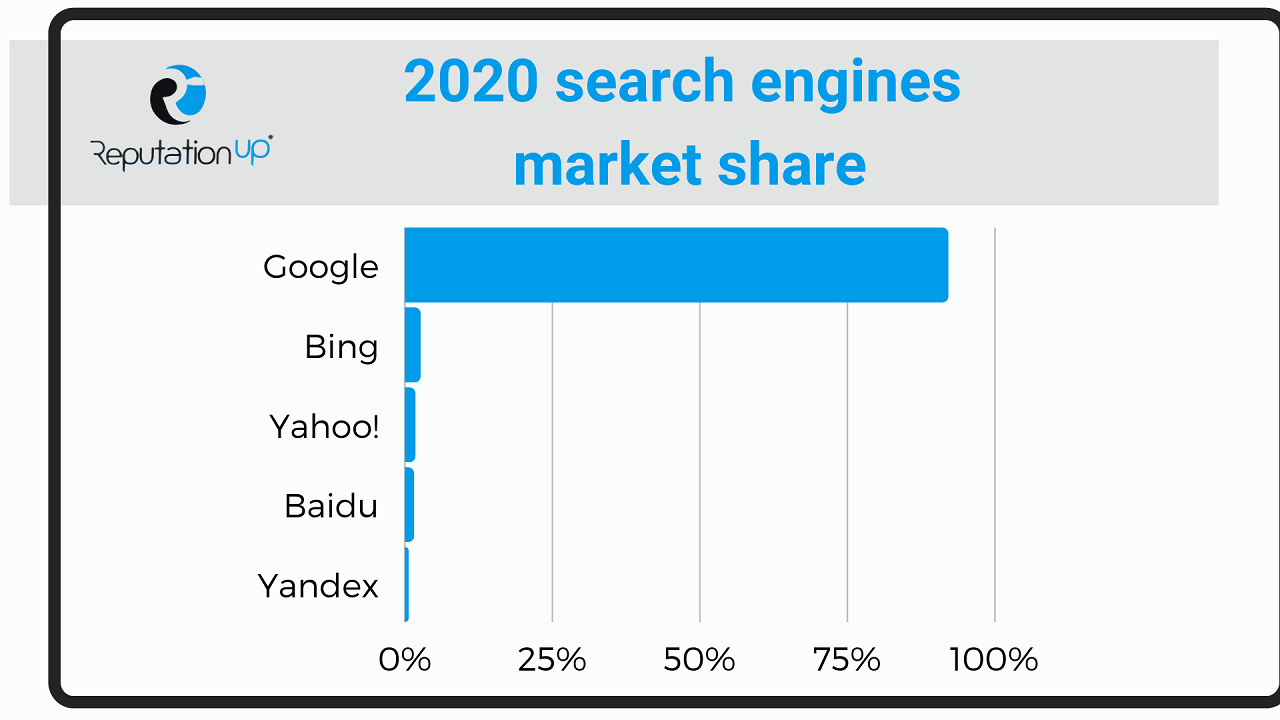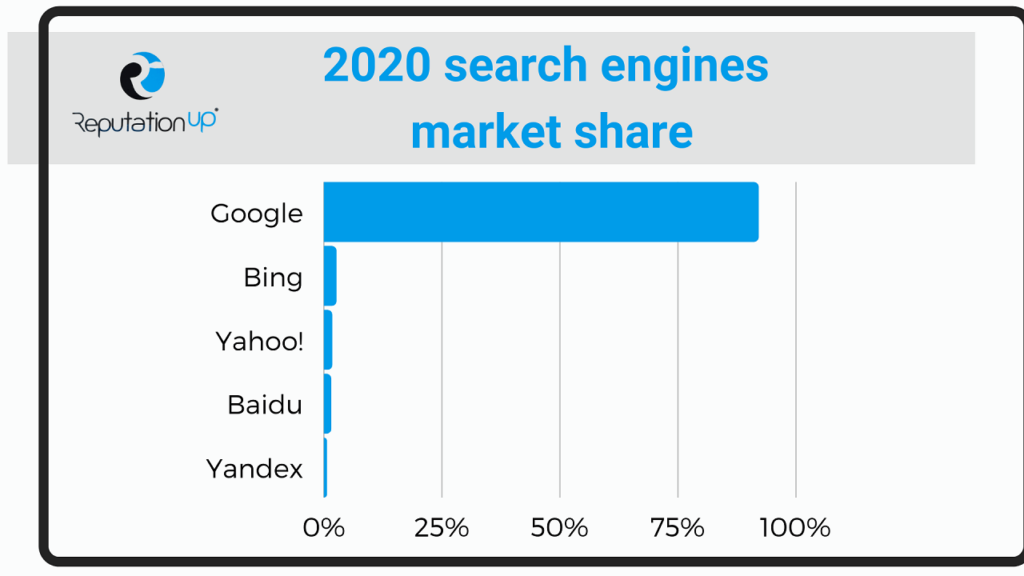 The majority of users search for data on Google, followed by Bing and Yahoo!
It goes without saying that Wikipedia is the most largely used digital encyclopedia on the planet.
But let's go beyond the statistics and explain why reputation management on Wikipedia propels any company to the top of Google's search results.
The point is that when you create content, Google immediately indexes a Wikipedia page within a few hours.
External and internal link building is a crucial part of SEO for ranking on top pages.
Consider that links are critical to Google when it comes to website positioning. For this reason, Wikipedia article URLs follow a specific format.
Wikipedia reputation: negative articles
As previously stated, Wikipedia articles stand out in the top positions since it is a valuable source of information for Google.
A bad wikipedia reputation management will undoubtedly affect your personal or professional image.
No one has the authority to delete Wikipedia articles, whether they are positive, neutral, or negative.
Only the so-called Wikipedians are entitled to cancel them.
No matter how hard you try to include positive links in your article, someone will access, modify and keep reliable information online.
The following graph shows you an example: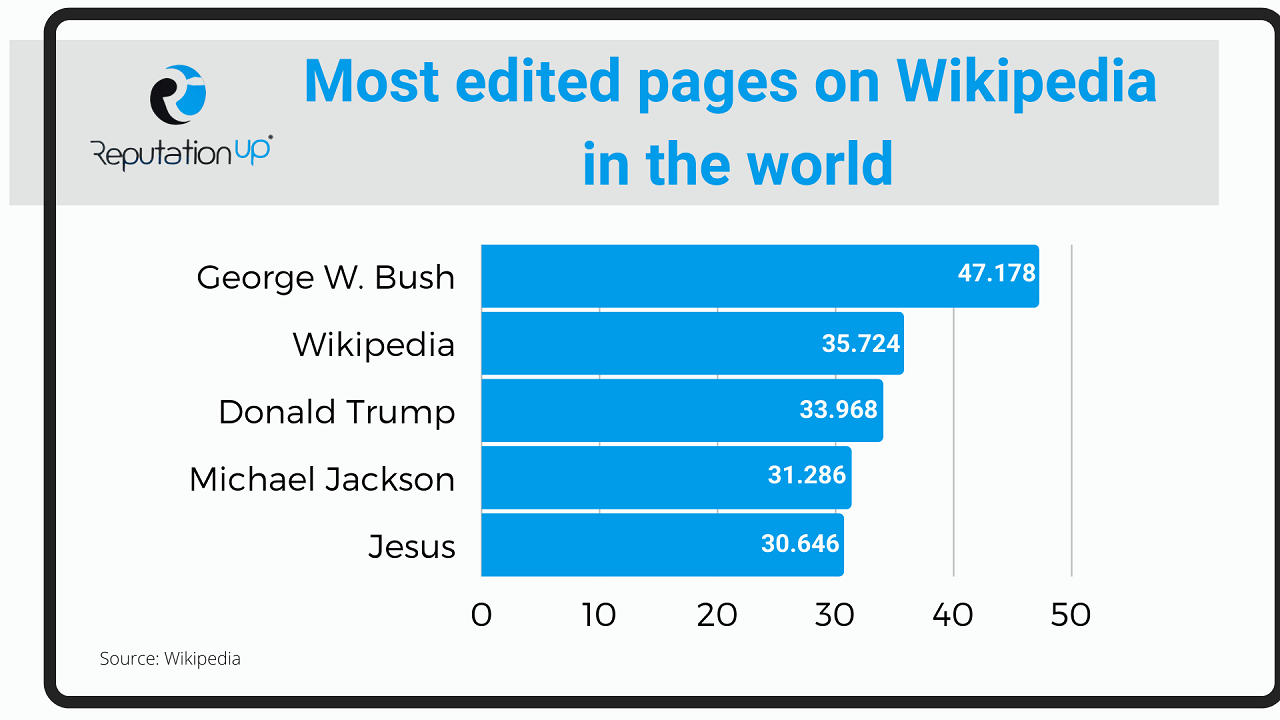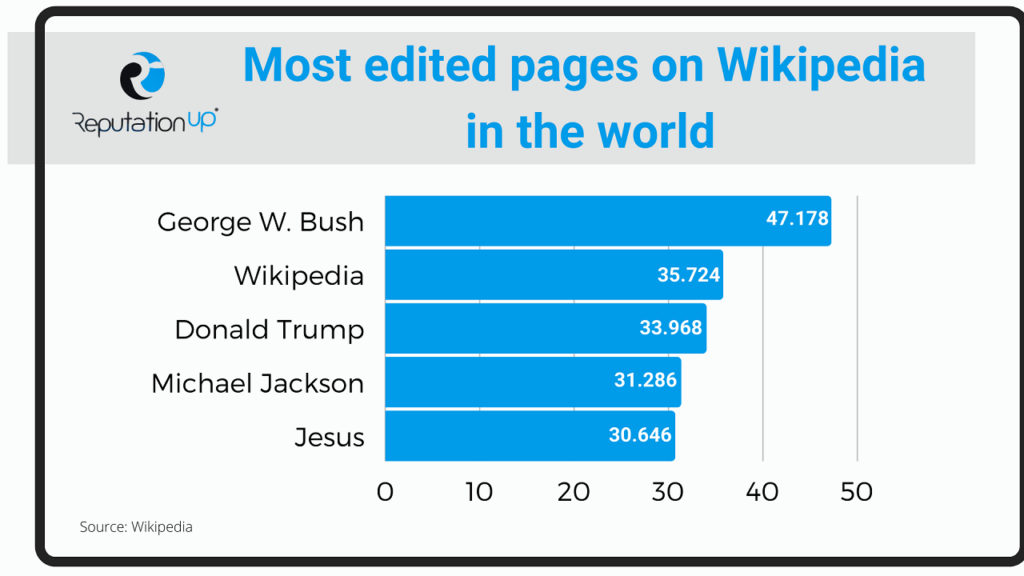 Since anyone can edit information on Wikipedia, we examined five public figures with the most article edits.
George W. Bush is ranked first with 47,178; Wikipedia gets second place with 35,724; and Donald Trump is third with 33,968 edits.
We can assume, therefore, that politics is one of the most appealing topics.
What if someone adds outdated and defamatory content to Wikipedia?
If someone has added harmful content about you or your company to Wikipedia, you should undoubtedly have professionals like ReputationUP erase any damaging content from the Internet.
Our team can help you with the removal of information from Google; how to delete videos from Youtube that may harm your reputation, and exercise your right to be forgotten to protect yourself.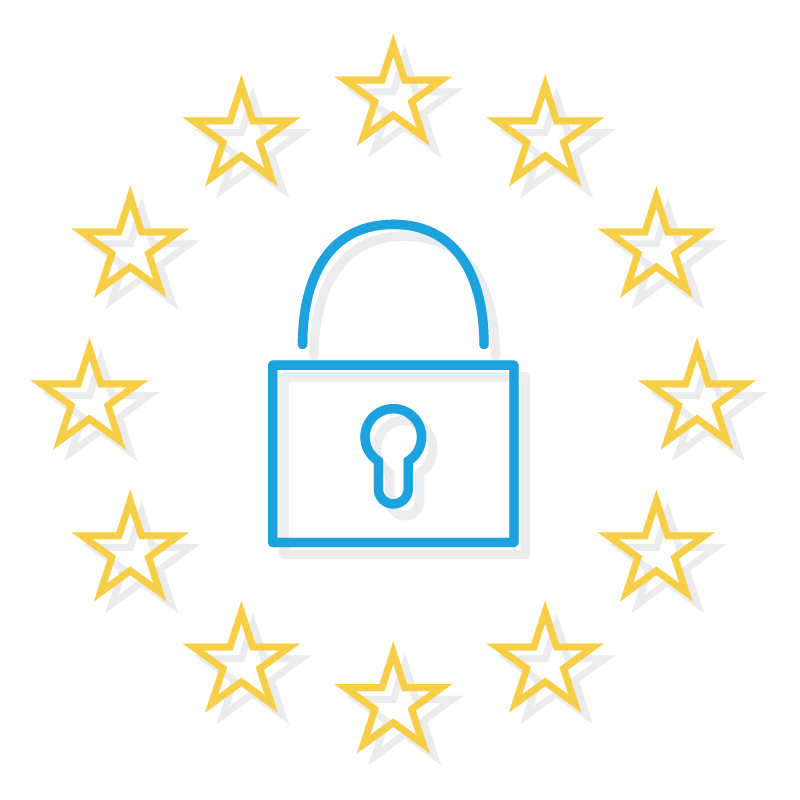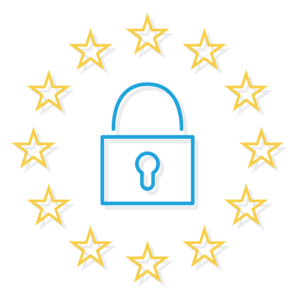 Do you want to exercise your right to be forgotten?
ReputationUP eliminates any obsolete content (links, photos, videos, comments, content, reviews) and guarantees your right to be forgotten and digital privacy
The fourth principle of the Data Protection Act 2018 about the processing of personal data and digital rights states that:
"Every reasonable step must be taken to ensure that personal data that is inaccurate, having regard to the law enforcement purpose for which it is processed, is erased or rectified without delay."
Wikipedia risks
As we have mentioned throughout the article, publishing content on Wikipedia can positively impact SEO positioning.
Instead, Wikipedia can damage someone if they become embroiled in a scandal that jeopardizes their online reputation, and the facts appear on Google's first page.
Remember that no one, even if you are the owner of the article, can change it.
Ergo, publishing on Wikipedia carries a considerable risk.
Our recommendation is to use the most up-to-date and effective SEO and Positive Reputation tools.
If you are unsure how to handle a reputational crisis, ReputationUP can assist. They can immediately detect any threat by conducting a reputational risk analysis.
Furthermore, the comprehensive RepUP Monitoring Tool will help by thoroughly scanning the web in real-time, measuring the sentiment score of mentions, and intercepting any reputation crises.
The system allows you to detect and remove harmful links.
Consequently, it cleans up your digital reputation from false, defamatory, and outdated data that tarnishes your image.
Reputation improvement is a must if your organization wants to succeed. Be aware that negative reviews can result in you losing a significant portion of your revenue.
Andrea Baggio, CEO of ReputationUP, states:
"Your brand risks losing 22% of turnover if potential customers find only one negative link on the first page of Google".
Conclusions
Throughout this article, we have learned the value of reputation management on Wikipedia by using specific tools. Therefore we can conclude that:
Online reviews can be extremely useful in assisting consumers in making purchasing decisions;
A bad personal reputation can even have long-term impacts on your family, friends, and your professional life;
The corporate image is undoubtedly a vital aspect of digital reputation;
Many people or companies aim to improve their digital reputation using Wikipedia, but as you have discovered, this is not the only way;
Wikipedia articles stand out in the top positions since it is a valuable source of information for Google;
If you are involved in a scandal that jeopardizes your online reputation, Wikipedia places you on Google's first page.
As you can see, having a positive digital reputation requires a range of positioning techniques and tools.
With over 20 years of experience, ReputationUP is one of the world 's most prominent companies for reputation management.